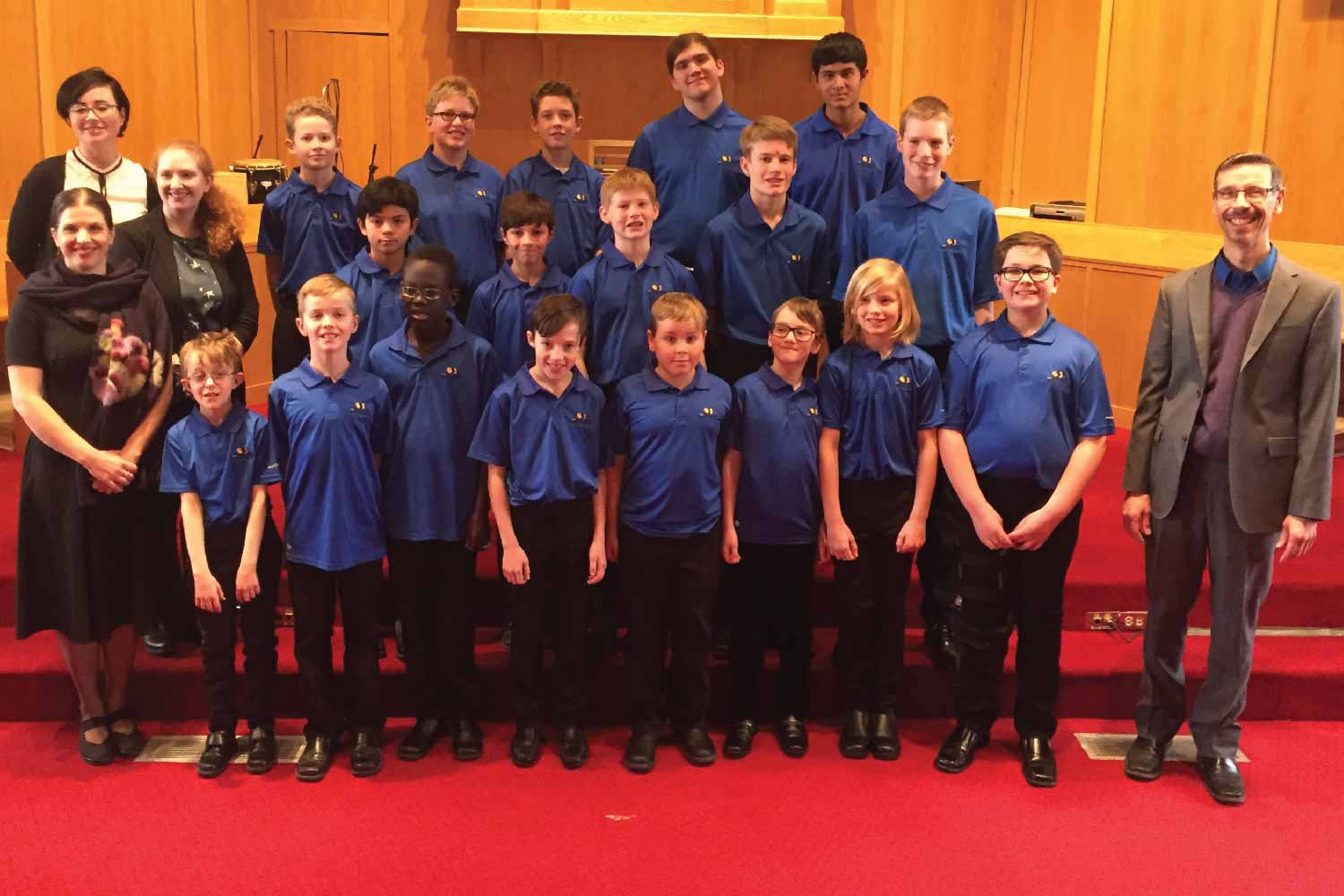 It started with a newspaper ad back in 1973, and a couple of Saturdays set aside to allow boys to sing together.
"We just got together and sang very simple songs, and then we did some concerts and were invited out to do things," said founder Douglas Parnham in a 2013 interview.
From those humble beginnings, the Calgary Boys' Choir became a pillar of the local music scene, empowering boys to raise their voices together in song. The choir has collaborated with the Calgary Philharmonic Orchestra and Calgary Opera, and with solo artists such as David Foster, Natalie Cole and Jose Carreras. The choir has also toured the world, with visits across North America, around Europe, and Japan.
"I always felt the boys work exceptionally hard and they needed to be recognized beyond our city," said Parnham.
This Mothers' Day weekend, May 10-12, the choir formally marks 45 years with three events under the title Brothers in Song. The schedule includes an exclusive ticketed alumni reception, an intimate music recital, and a gala concert.
"Over the years, the Calgary Boys' Choir has created an extended family who grew up singing together," says Paul Grindlay, artistic director. "They are united in friendship by a love of song and the shared memories of formative musical and travel experiences."
The choir features three levels: the Gentlemen, Masters and a recently relaunched Young Singers program. Boys as young as kindergarten-aged are invited to join.
"Music is healthy, challenging, rewarding, collaborative and social, like a team sport," says Grindlay. "Just being around these amazing boys makes me feel young."
"Parents have many options for what they choose as activities for their children," says Kathryn Berko, coordinator of the city-wide Young Singers program. "Often they will choose programs that are convenient without much commitment, while still providing high-quality instruction for their child. The Young Singers program gives an opportunity for all these to be met."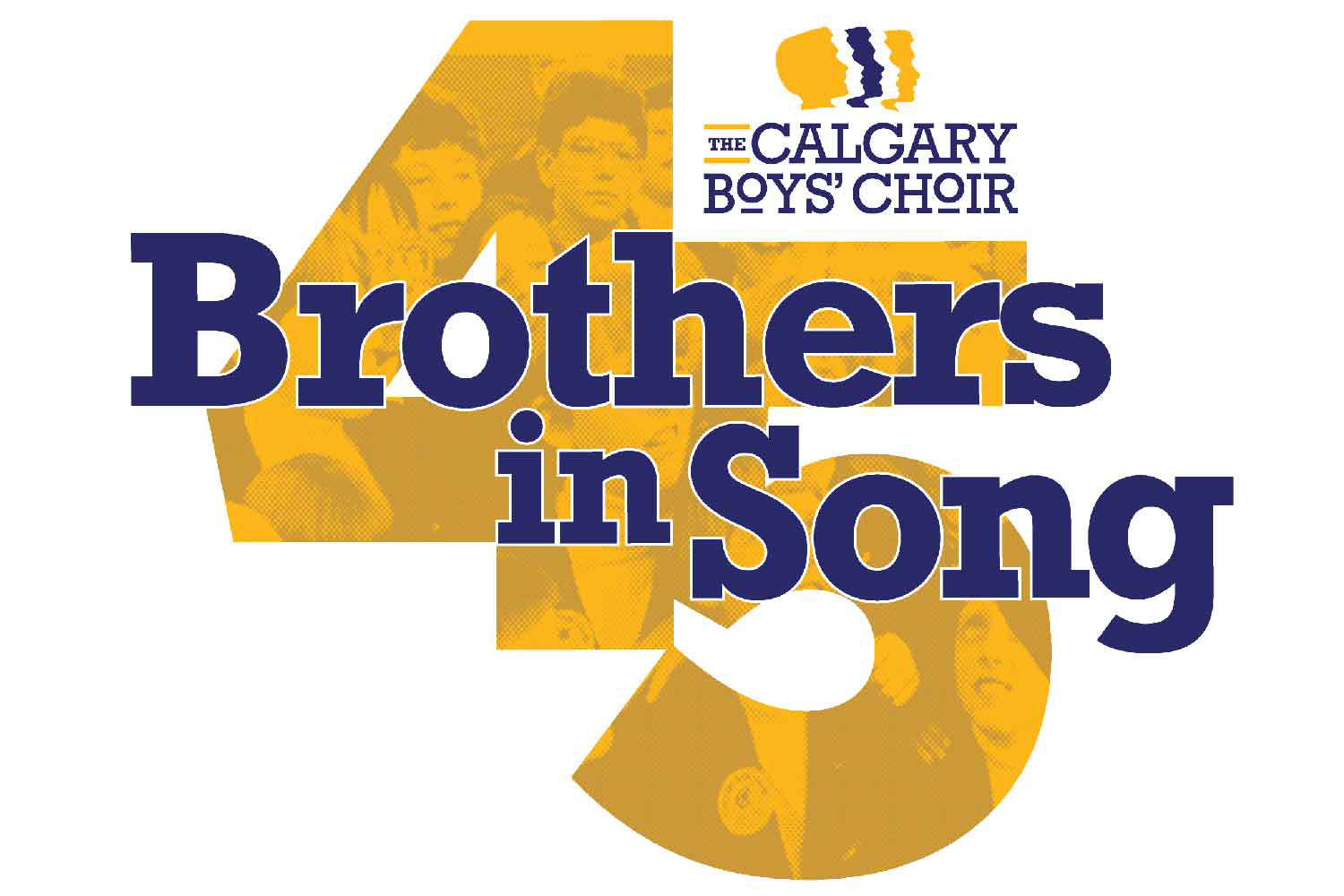 For the anniversary concert, the choir will sing an eclectic mix of songs, from the works of Bach and Schubert to hits by Woody Guthrie and Billy Joel. The choir will also share the stage with the Heebee-jeebees, of whom two members are alumni of the choir.
"The Calgary Boys' Choir has offered me three things for which I'm eternally grateful: lifelong friendships, confidence in having my voice heard, and a love of music," says Jonathan Love of the Heebee-jeebees. "Chris Herard and I sang together in the choir, then we honed our chemistry as camp counsellors where we entertained at campfires, skit nights and awards ceremonies.
"I think this sense of 'fun with music' was the origin story for the Heebee-jeebees. We're excited to celebrate this anniversary with the choir and its alumni."
Grindlay hopes the celebration reminds the community of the choir's contributions to Calgary's vibrant cultural scene over the last 45 years and, just as importantly, demonstrates that the choir is still vital and eager to continue its rich tradition.
"We believe boys should be seen… and heard!"
---

Vocal Recital – FREE
Brothers in Song Concert – FREE
RSVP at Eventbrite.com
Alumni Reception – $25
---

2820 18th Street NW, Calgary, AB, T2M 3V1
403-710-0688
CalgaryBoysChoir.com
Calgary Boys' Choir

This content was supplied by the advertiser for commercial purposes. It is not written by and does not necessarily reflect the views of Avenue staff.