Since 1962, Calgary has been home to one of the most unique tributes to outstanding customer service – the Calgary White Hat Awards. Presented to tourism and hospitality industry employees, the awards honour individuals who have excelled in twenty-two different categories. Each year the industry comes together to applaud service excellence at this iconic event. On May 24th, the industry gathered for a special evening of high-energy celebrations as Tourism Calgary revealed the winners and finalists of the 60th annual Calgary White Hat Awards.
Exceptional Leader
Winner: Joanne ter Harmsel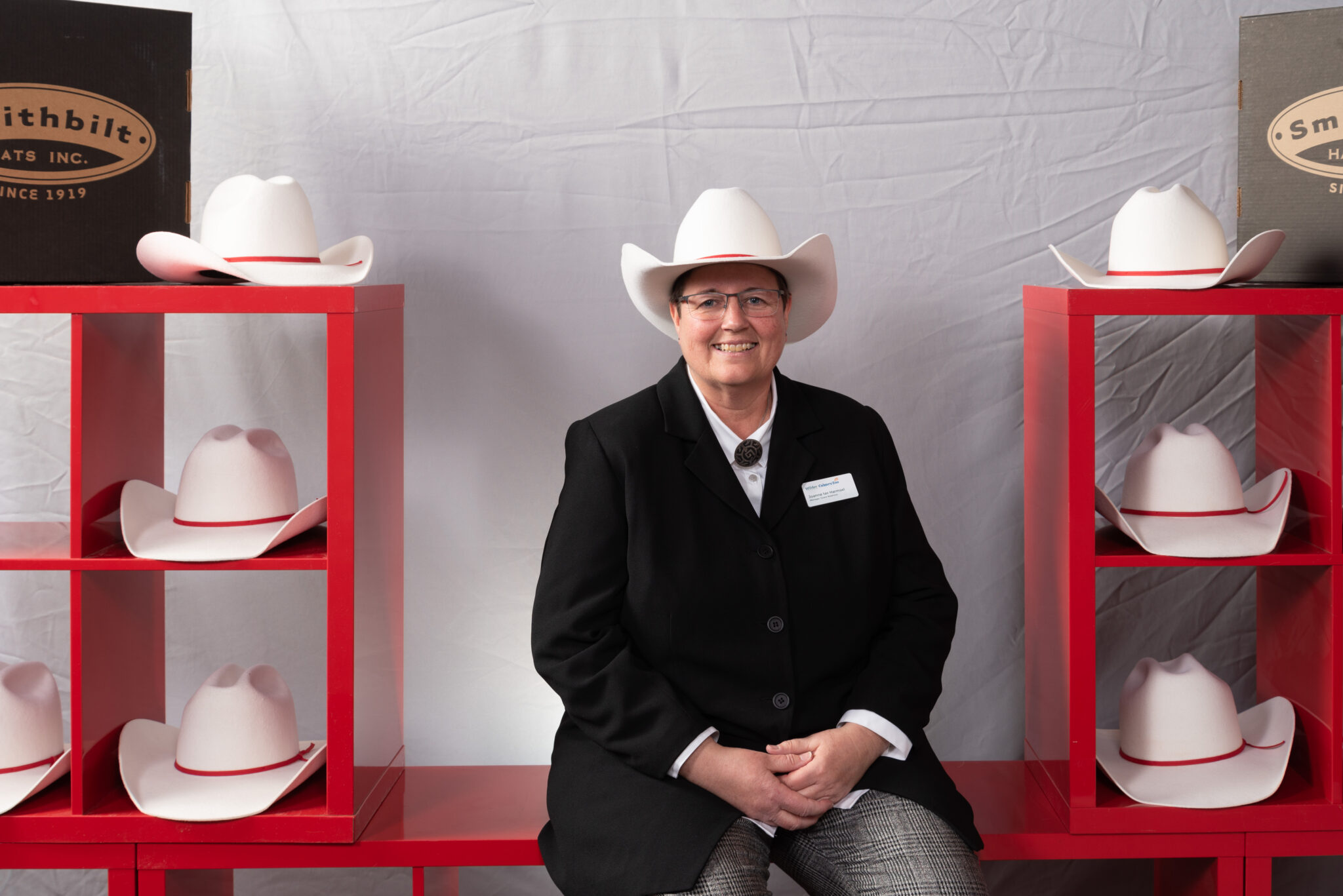 Navigating the ever-changing restrictions and requirements for zoo entry during the pandemic wasn't easy, especially during major events like the annual ZOOLIGHTs. However, Joanne stepped up to the challenge and calmly led her team through the process of checking 2,500 vaccine documents and event tickets each night. Leading with grace under pressure, pivoting without hesitation and being proactive in her solutions, Joanne also rewarded her team and kept spirits high.
Exceptional Server: Centre City  
Winner: Marvin Dollentas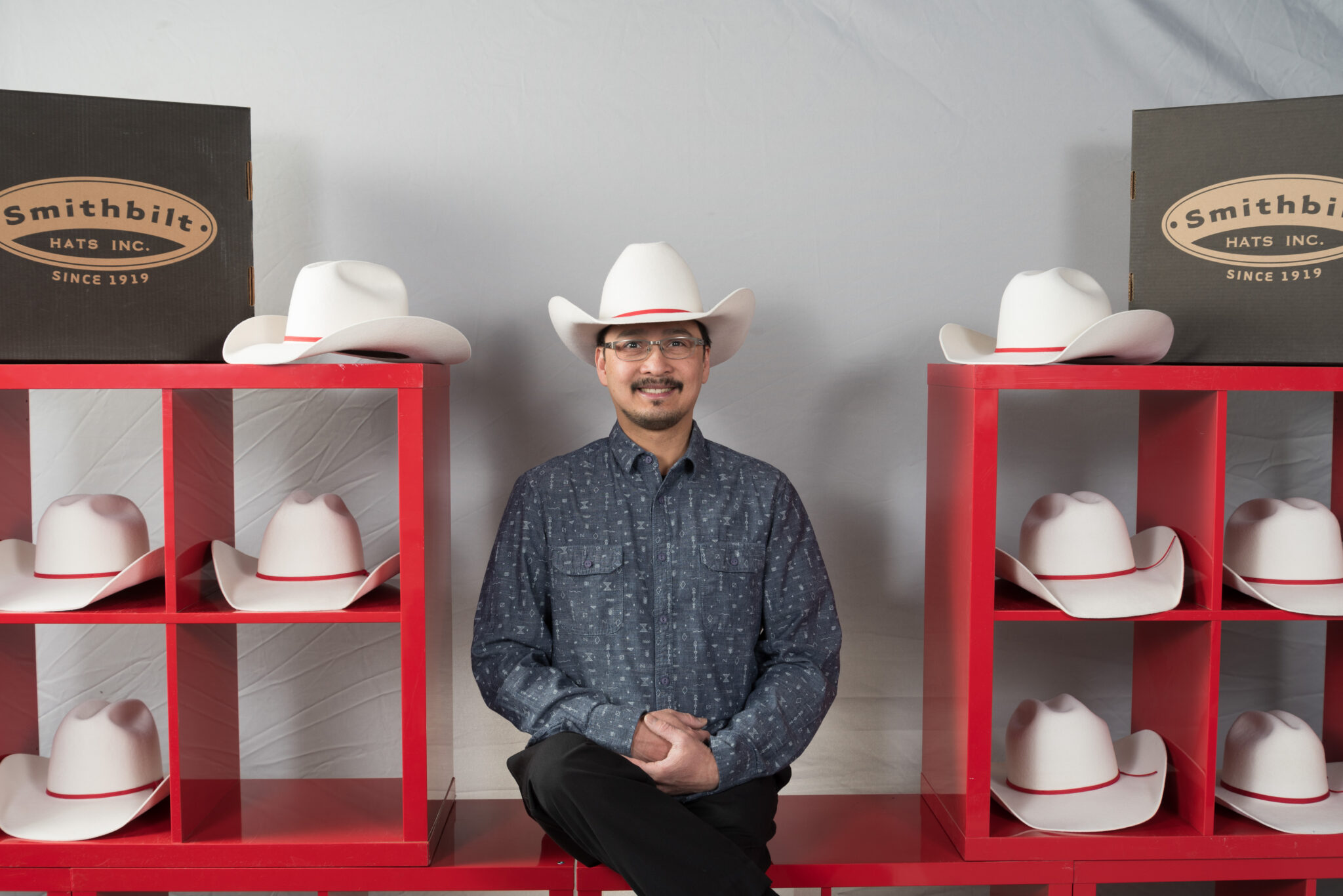 Always with a smile on his face, a skip in his step and his heart on his sleeve, Marvin is well known for going above and beyond to enhance a guest's experience. Marvin has 20 years of experience under his belt, beginning his career in the Philippines and then moving to Jasper before coming to Calgary. One day, while serving a corporate group, a Filipino customer expressed how much he missed his country's food because his wife had passed away. Marvin asked his boss if he could share his traditional chicken adobo and then offered it to the guest to give him a taste of home.
Exceptional Service: Shopping
Winner: Joseph Lewin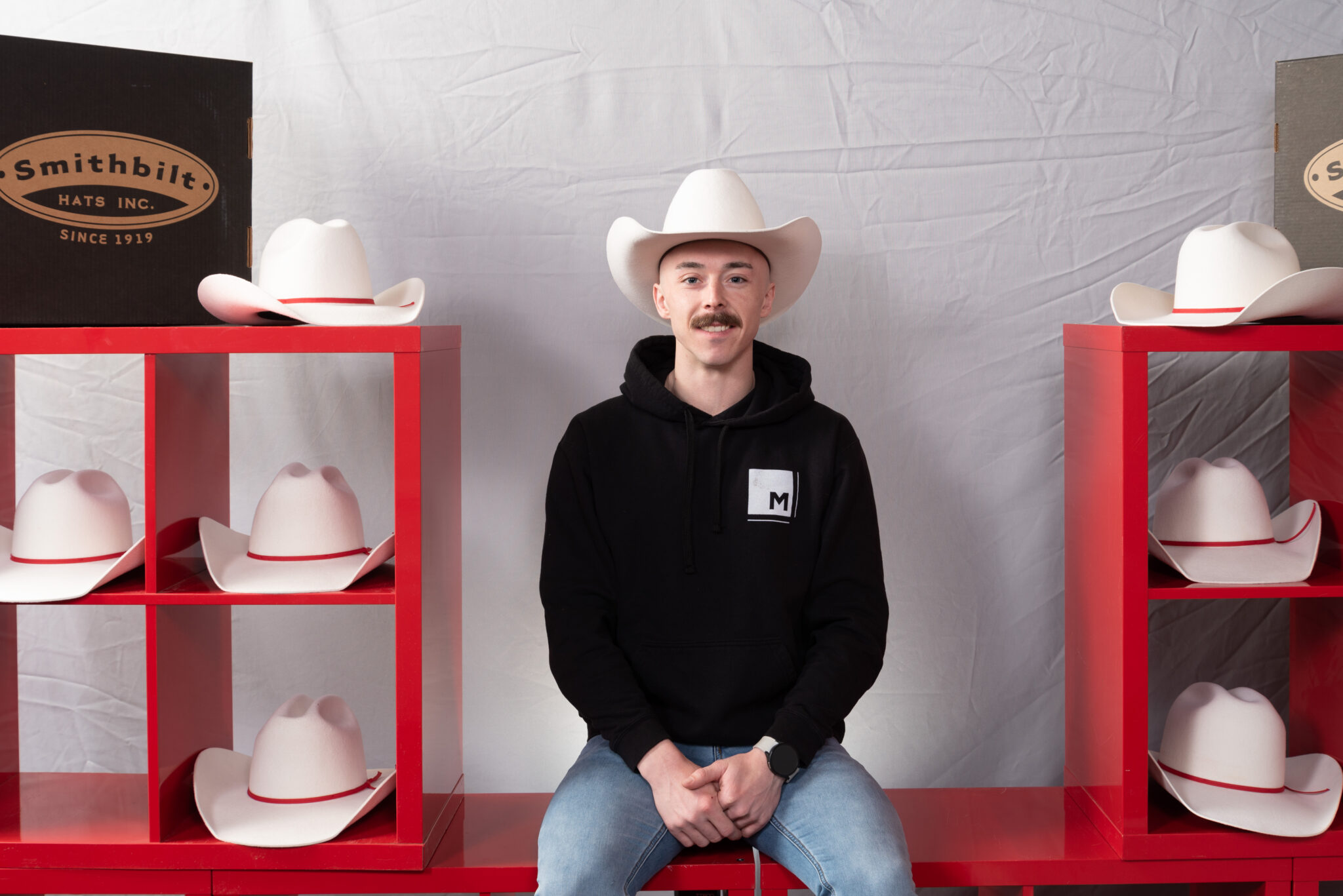 Positive, enthusiastic, always smiling and hardworking are just a few words used to describe Joseph, who uses his skills to help bring clients' events to life. Leading by example and following his golden rule to always "treat others the way you want to be treated," Joseph has ensured many happy outcomes, from large-scale parties to more intimate celebrations. Even when called in with less than 12 hours' notice for help setting up an event with 50 tables and chairs, Joseph stepped up to the task and worked with the company to ensure it happened seamlessly and on time.
Exceptional Service: Tour Escort | Guide
Winner: Rick Tulsie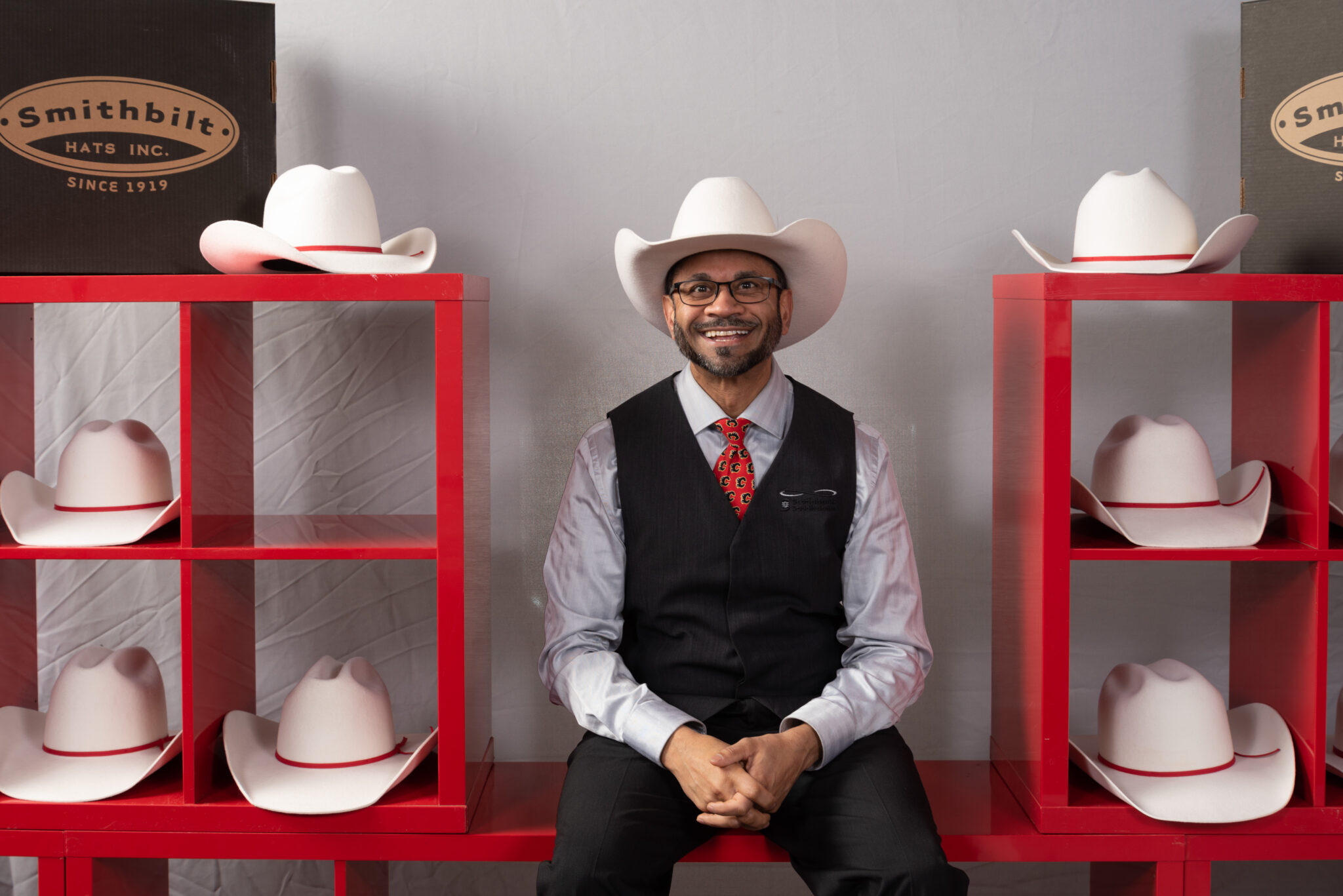 When Rick noticed an early visitor sitting on the concrete floor waiting for the Flames game to start, he wasn't about to leave them waiting all alone. Instead, Rick approached and asked if the guest was okay. After learning the visitor had come from the U.K. for their first-ever Flames game, Rick jumped into action. He brought the guest inside the closed arena, provided a VIP tour and shared some history of the Saddledome. On top of that, Rick ensured the guest got lower seats for a better game experience. Thanks to Rick, this visitor had a memorable time and plans to return.
Exceptional Service: Non-Server
Winner: Stan Lee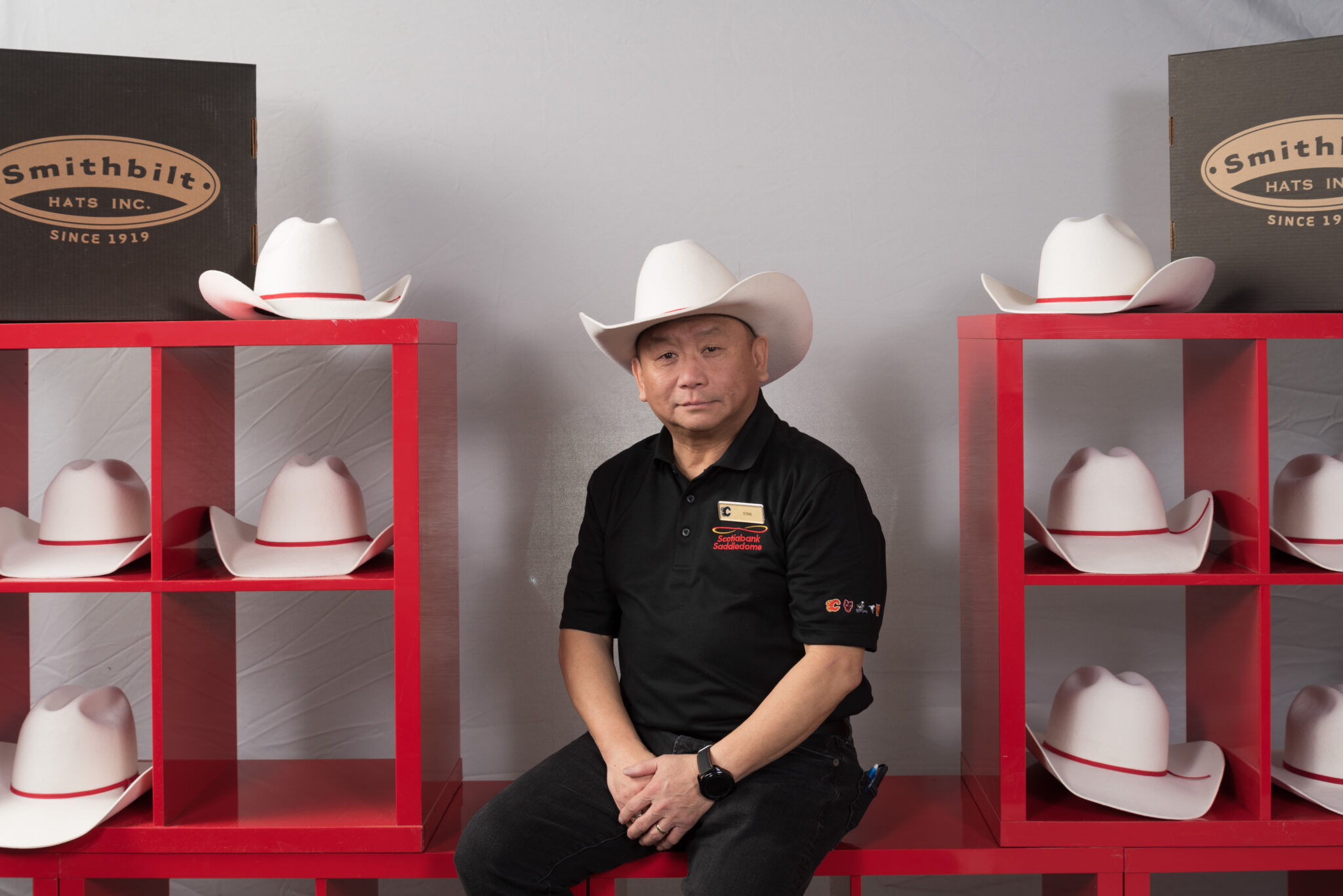 Stan's singular goal when interacting with customers is to create a "dream of an experience." He does just that with his ever-present smile, responsive support and willingness to help out wherever and whenever needed. He's passionate about greeting people and making them feel welcome. When Stan met a family of four visiting from Thailand, he struck up a friendly conversation with them. Wanting to provide the best possible experience and showcase what Calgary has to offer, Stan offered to tour the family around the city and did so for the next four days.
Exceptional Server: North
Winner: Anna Bassi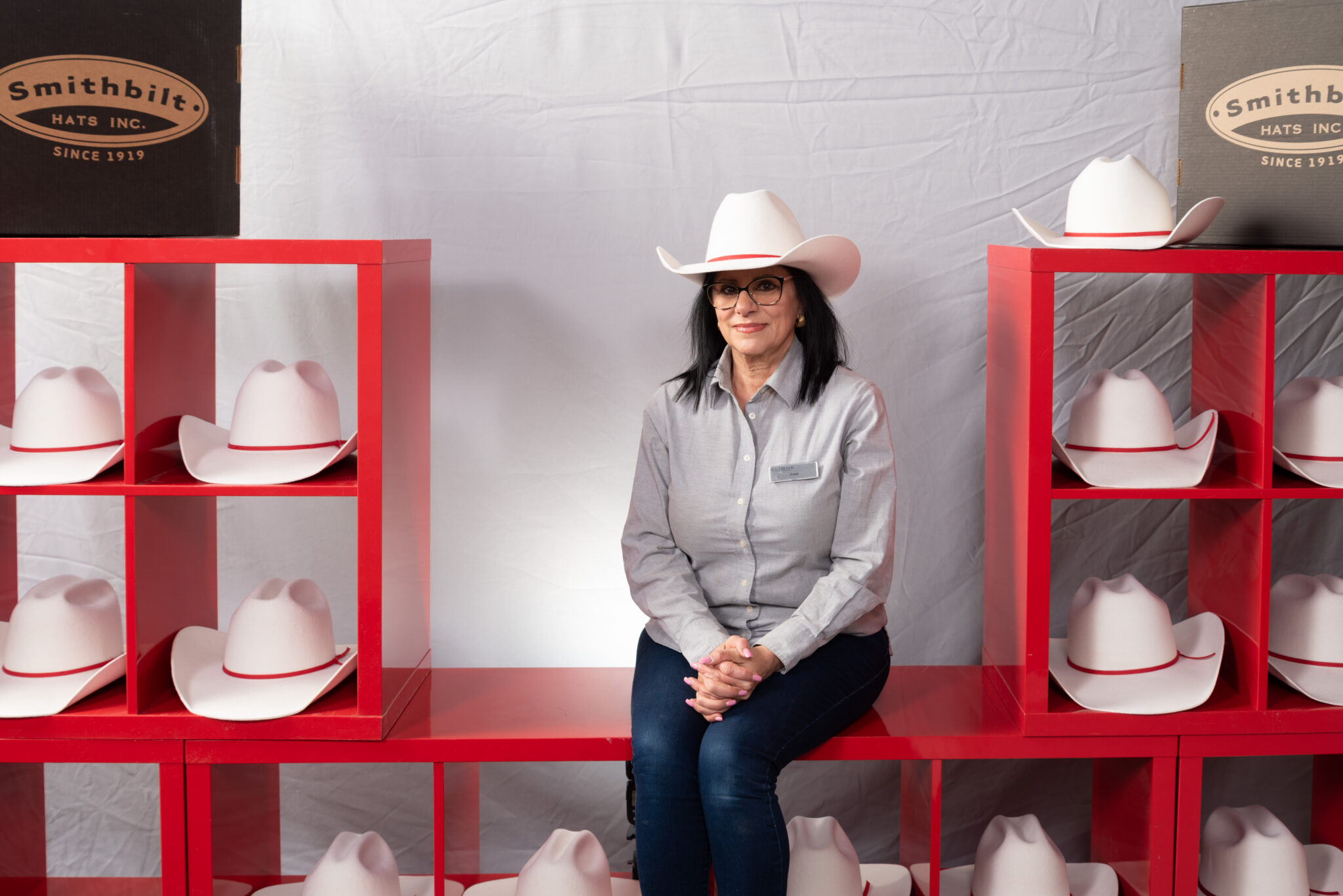 While working two jobs as a flight attendant and a restaurant server, Anna has never once wavered in her passion and dedication to her work and the people she cares for. As a flight attendant, Anna once helped a family of four who were planning to visit their grandmother. When Anna learned their flight was cancelled, she helped the family get a hotel, book a car and showed them places to see. Anna went out of her way to ensure they had a memorable experience in Calgary. In her role as a server, Anna is fondly called the "mother" of the team, reflecting her care and concern for her guests and co-workers.
Exceptional Service: Airport | Airline
Winner: Danielle Symington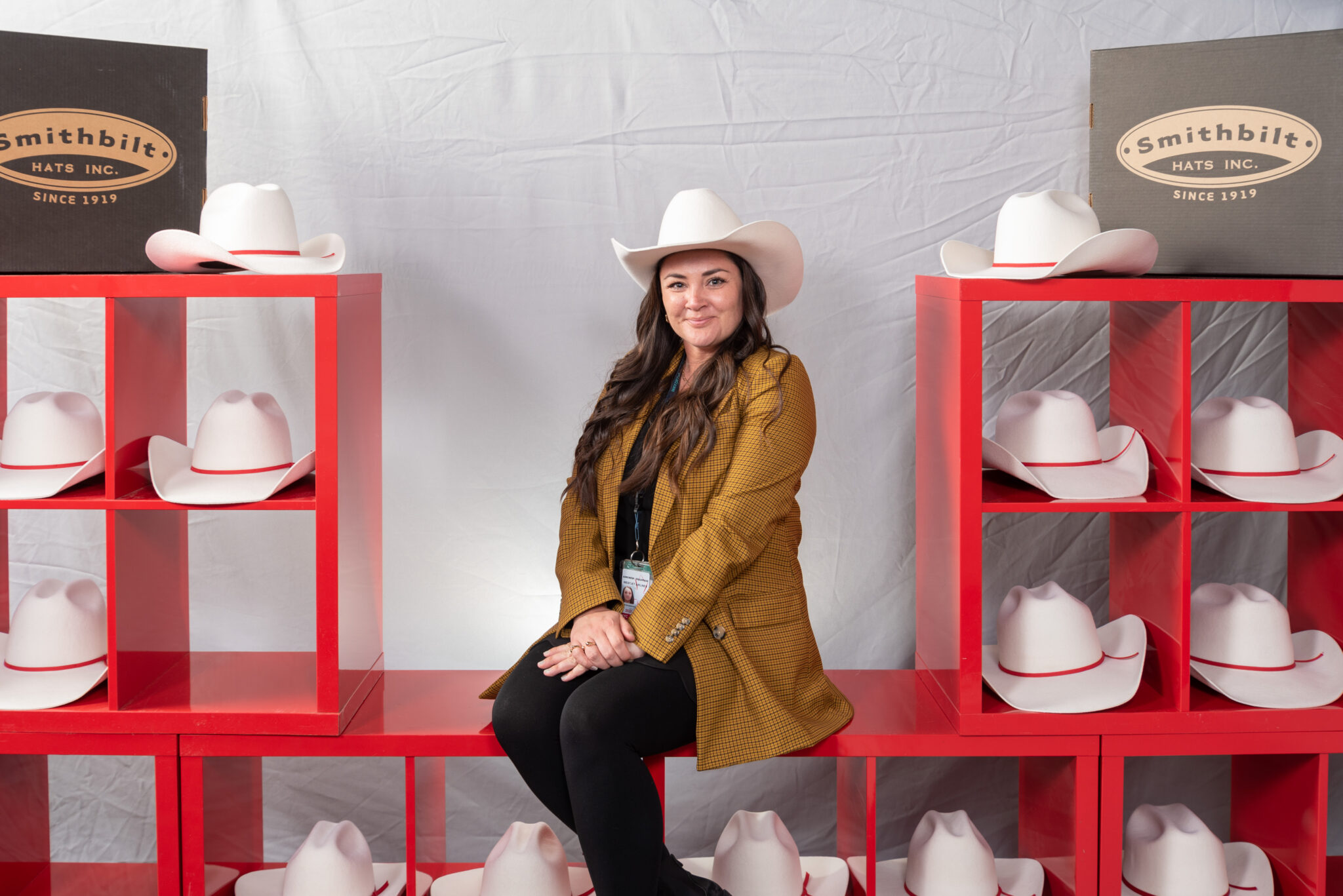 "Nothing is impossible" is the mindset that Danielle lives with each and every day. After flights began operating again when pandemic restrictions were lifted, the airline industry dealt with a lot of angry and frustrated staff and customers. Danielle wanted to increase morale and offer opportunities for fun, so she used her knowledge and skill to create an interactive experience/field trip that combined several different cities. The result left people feeling heard, appreciated and inspired, a well-needed boost for the industry.
Exceptional Service: Heart of House
Winner: Constantin Koster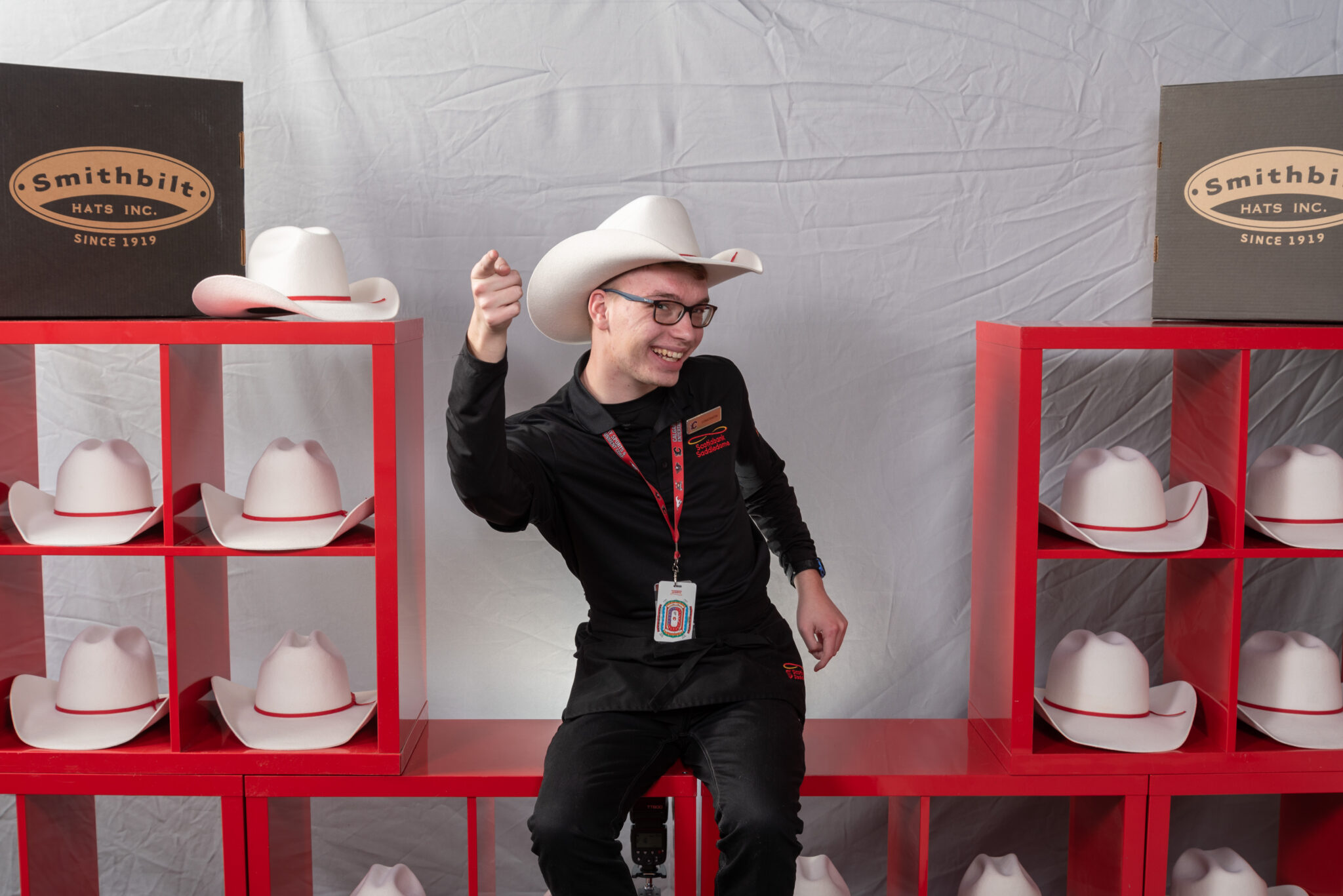 At just 18 years old, Constantin has already become a role model to those around him. At 14, Constantin began volunteering at Heritage Park and later at the Calgary Zoo before applying to the Saddledome, where he now works. Often described as happy, hardworking and a source of inspiration, Constantin has worked tirelessly at both his job and as a public speaker for inclusivity and accessibility. He proudly uses his unique "ME-ability" to act as a true ambassador to Calgary and further showcase how diverse and welcoming Calgary is every day.
Exceptional Service: Housekeeping
Winner: Jun Wang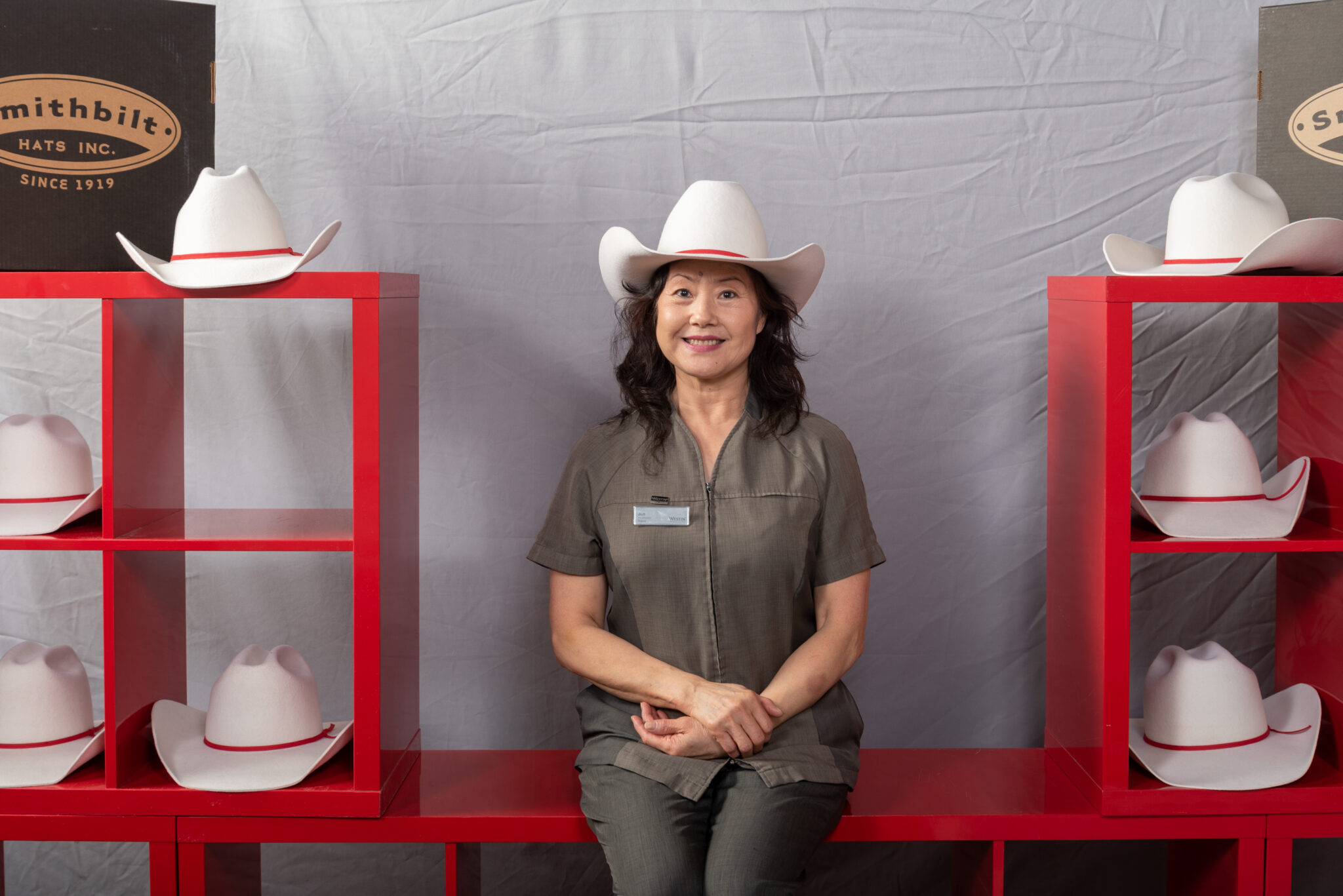 Jun's passion and dedication to her work are evident in the countless handwritten thank-you notes left by guests who have experienced her care. One story that especially stands out was when Jun hosted a senior guest visiting from Toronto who stayed for over a month. Jun took care of the guest during her stay and learned about her love for painting. Jun recommended unique places to see, including the Devonian Gardens, for the guest to visit and paint. Thanks to Jun's care, the guest had a truly unique and tailored experience during her stay.
Exceptional Service: South
Winner: Bjorn Heckenstaller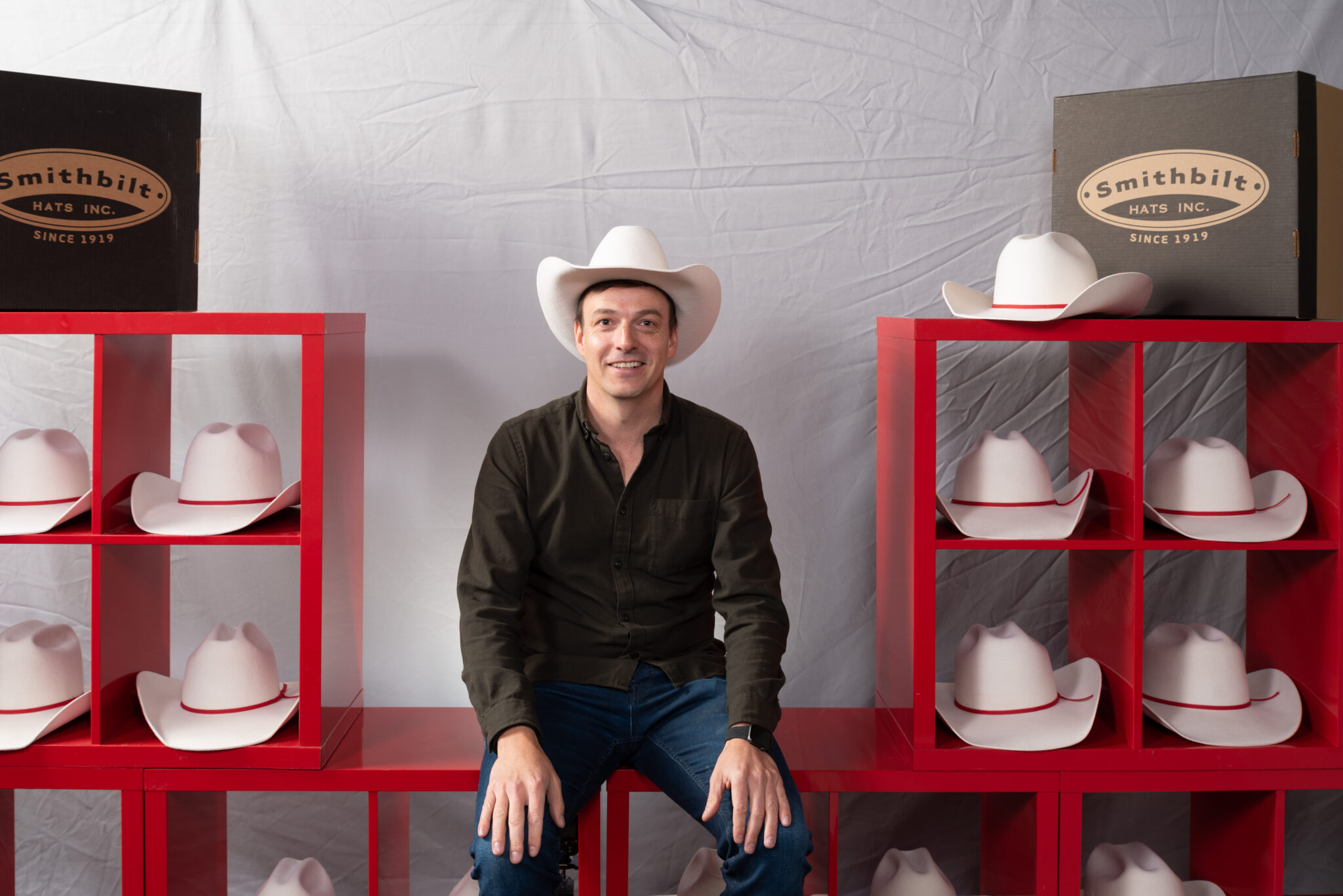 "Everyone has the right to good service" is not only a cornerstone motto for the service industry, but it's also the motto that Bjorn believes in and strongly encompasses. As a server, Bjorn goes out of his way to help his team and guests have the best possible experience. Helping with special occasions is Bjorn's specialty, and guests ask for him by name. For example, a couple and their parents come every year to celebrate their anniversary and always request Bjorn, as they know he'll make the occasion unforgettable.
Exceptional Service: Administration
Winner: Eirin Bernie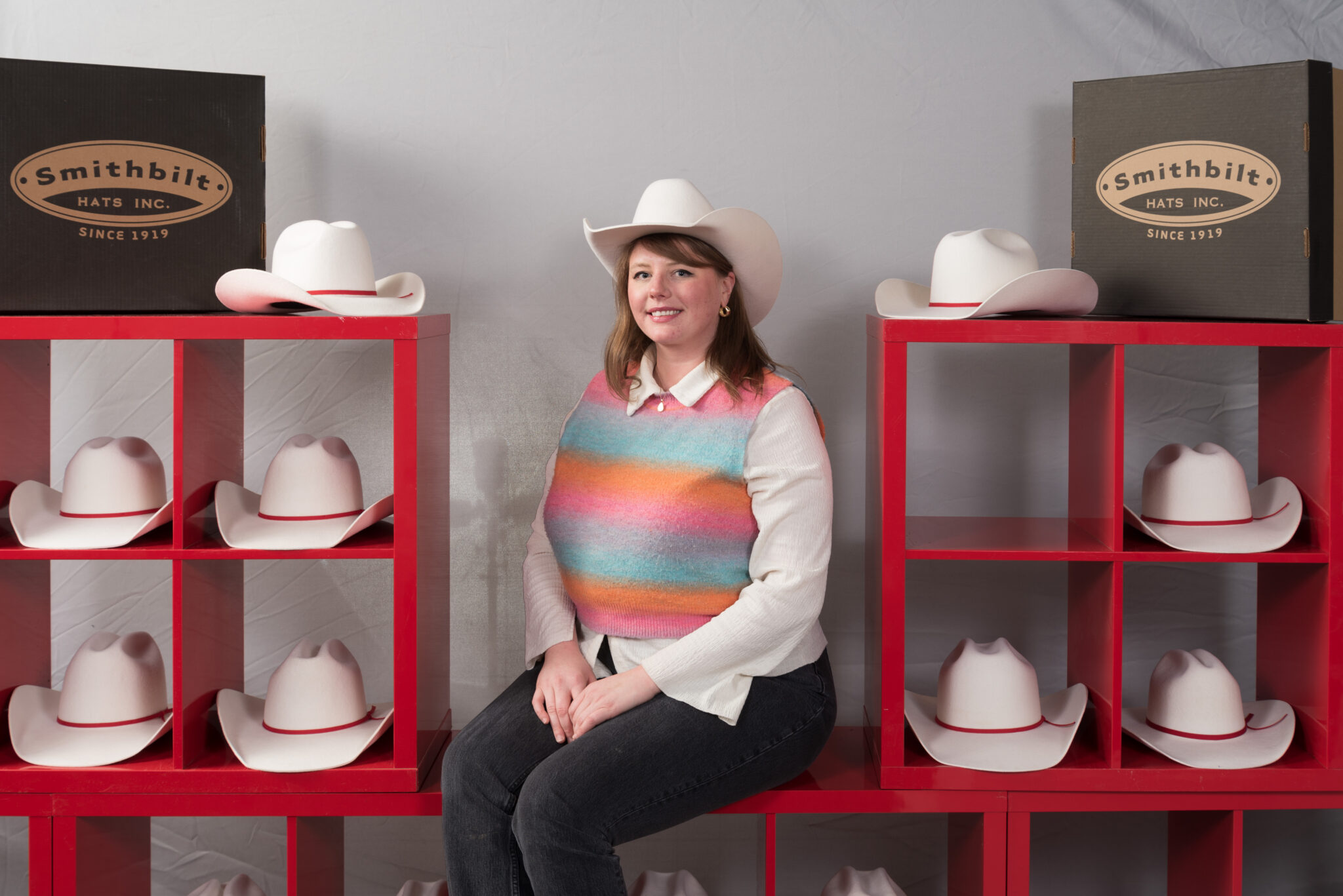 During a period of uncertainty (and a bit of chaos!) as TELUS Spark opened up again after the pandemic, Eirin jumped right back without hesitation. Working tirelessly to get Spark on the map, Eirin managed everything from partnerships and relationships to building great campaigns with her team and showcasing amazing services to guests, influencers, tourism partners, community partners and more. She also spearheaded 12 days of giveaways during the Sparkle Sparkle event, which resulted in a 300+ per cent increase in social following and 20,000 comments. Thanks to her tireless efforts, in 2022, TELUS Spark ended up with one of the highest guest attendances on record and continues to break records.
Exceptional Service: Driver
Winner: Jim Wou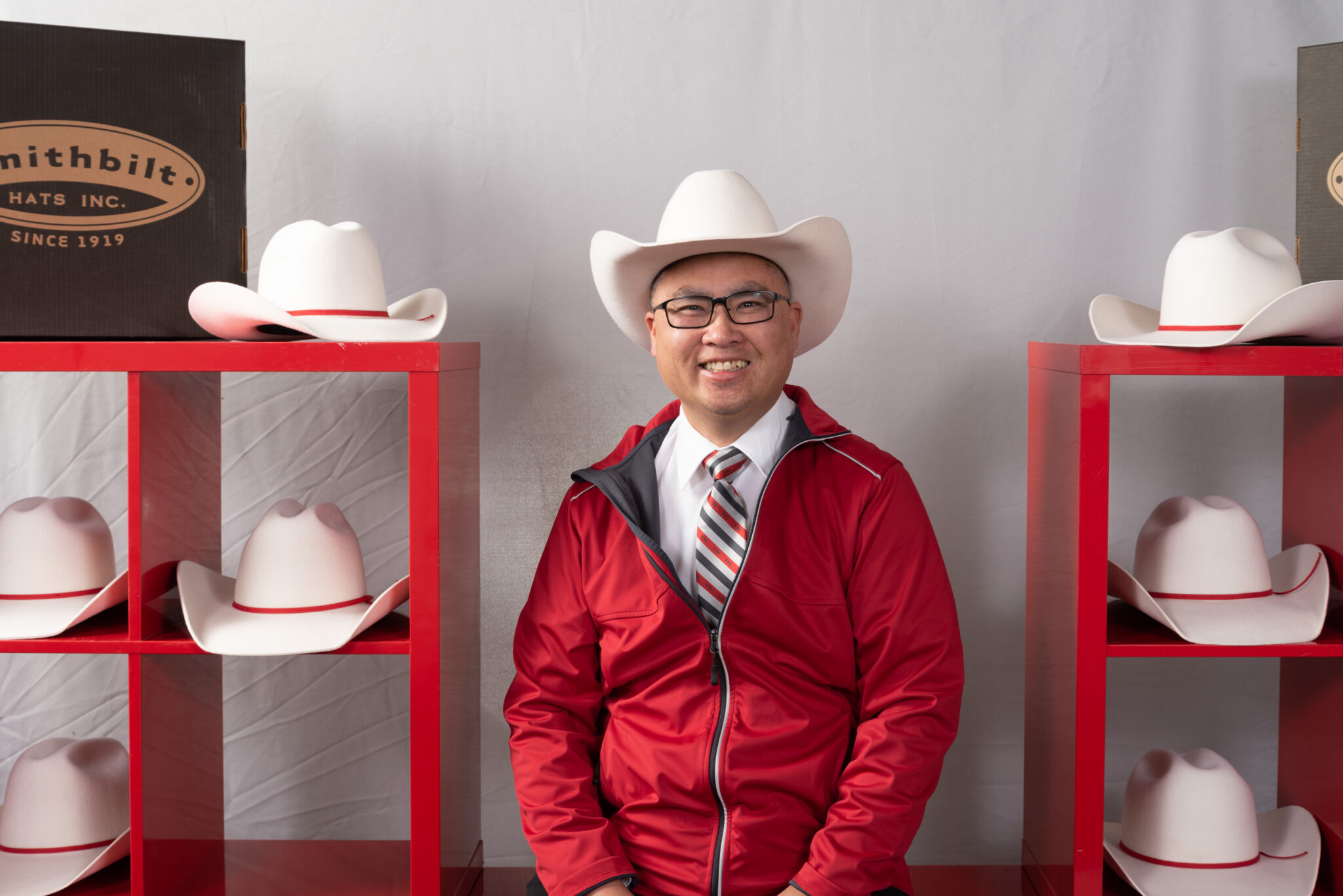 As a driver for the LINK shuttle at the Calgary Airport, Jim does more than drive his guests from point A to B. With his beloved "radio voice," Jim makes announcements to ensure onboard safety, provides information about Calgary and the airport, and uses his humour and wit to make each trip enjoyable and memorable. While Jim is never one to eavesdrop on conversations, if he happens to overhear some things from curious guests, he will seamlessly incorporate those questions into his local highlights and suggests great places to eat, visit, stay or experience while in Calgary to ensure their needs are met.
Exceptional Service: Guest Relations
Winner: Mark Doucet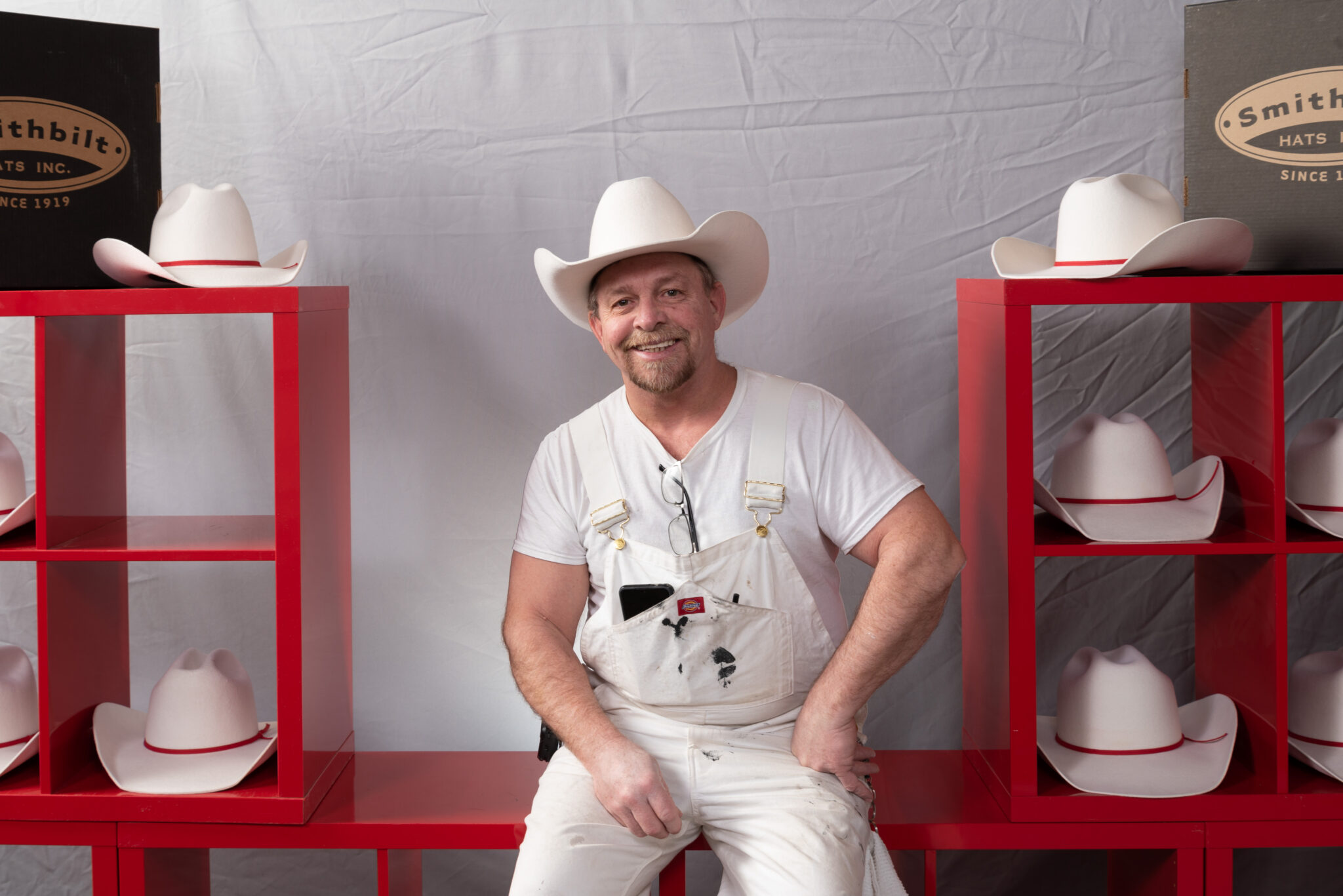 Although Mark's role is as a painter, he's always shown exceptional customer service when approached by guests. Whether offering to act as chauffeur for a guest who needed to go to the hospital, assisting with unexpected late-night guests to the hotel, lending a hand with the setup of the guest pool winter cover, or just having booster cables at the ready to start a guests' stalled vehicle, Mark is always there to provide support. He's the perfect example of a quiet hero who shows up every day for both his colleagues and guests. His personal motto is 'never walking past someone who needs help'.
Exceptional Service: Reservations
Winner: Judilyn Lucero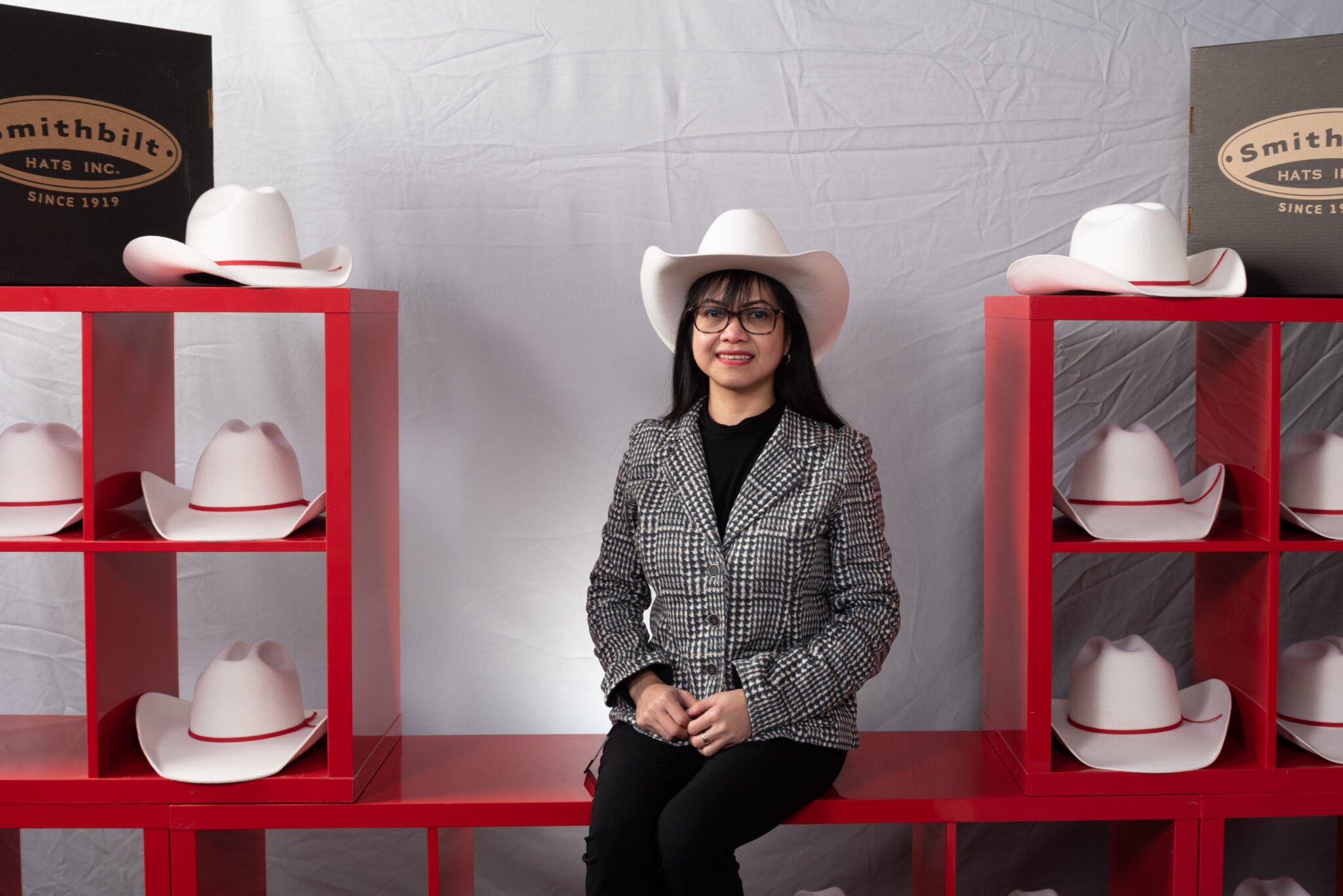 When talking with guests over the phone, Judilyn maintains a calm and patient demeanour and takes the time to understand their needs, even during moments of frustration. When guests do not want to be left on hold, Judilyn uses her knowledge of the hotel and area to help guests find the right solutions. In one instance, she was able to help with a room change after realizing the guest had booked a smaller room than was needed for their family. Judilyn moved the guest to a suite, ensuring they had a more comfortable and memorable stay.
Exceptional Service: Accommodation Reception
Winner: Henry Mai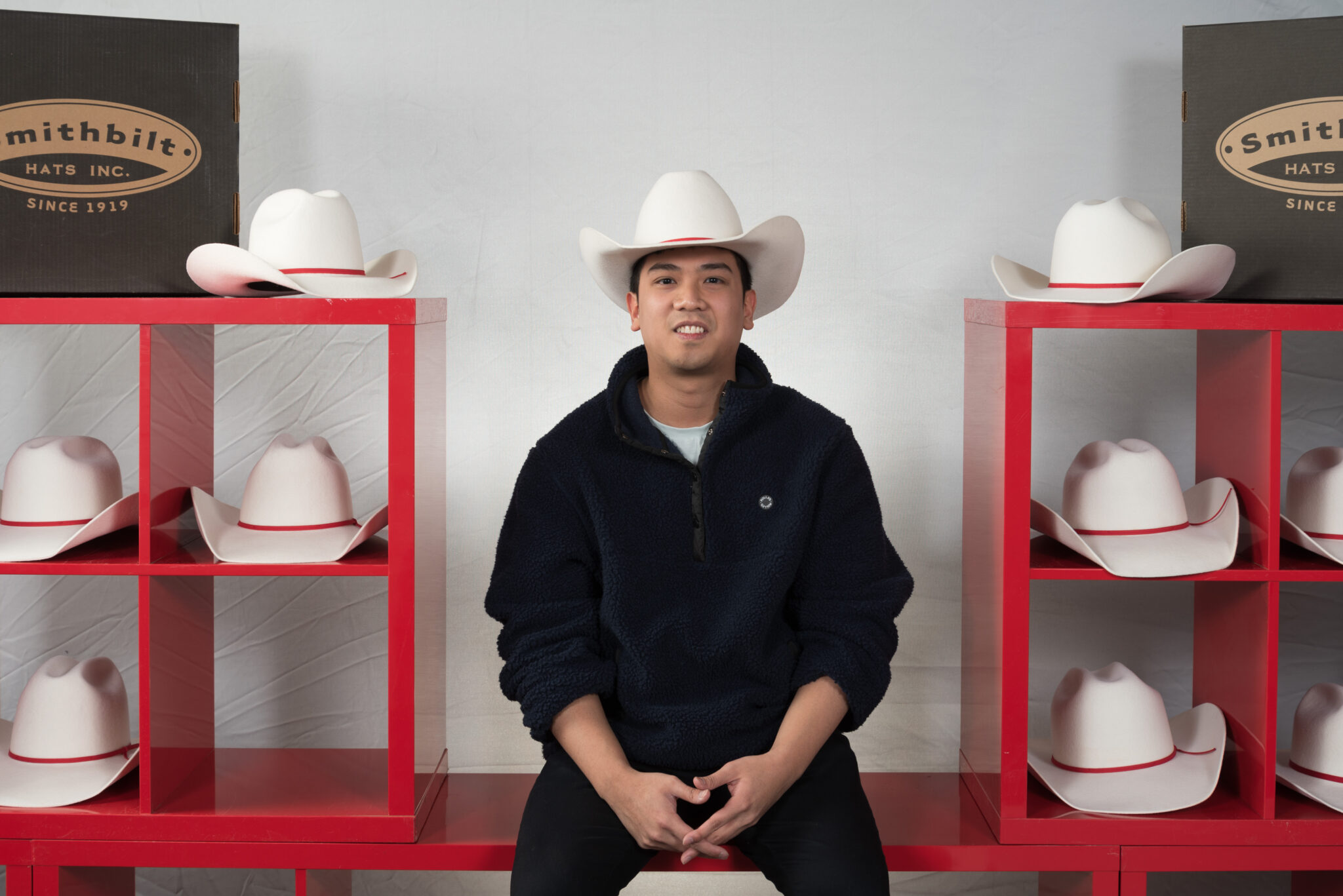 When a guest has a problem that needs fixing, Henry is right there and ready to help. He always ensures that his guests are equipped with everything they need to enjoy a relaxing stay, right down to the last detail. When some guests mentioned they were visiting Calgary for the first time and had two days to do as much as possible, Henry knew just how to help. After checking them in, he told them to come back later. When they did, Henry revealed he had created a city map with notes, recommendations and his own "go-to list." Thrilled with the extra effort, the guests explored the city and had the best stay.
Exceptional Service: Banquets | Events
Winner: Chris Toth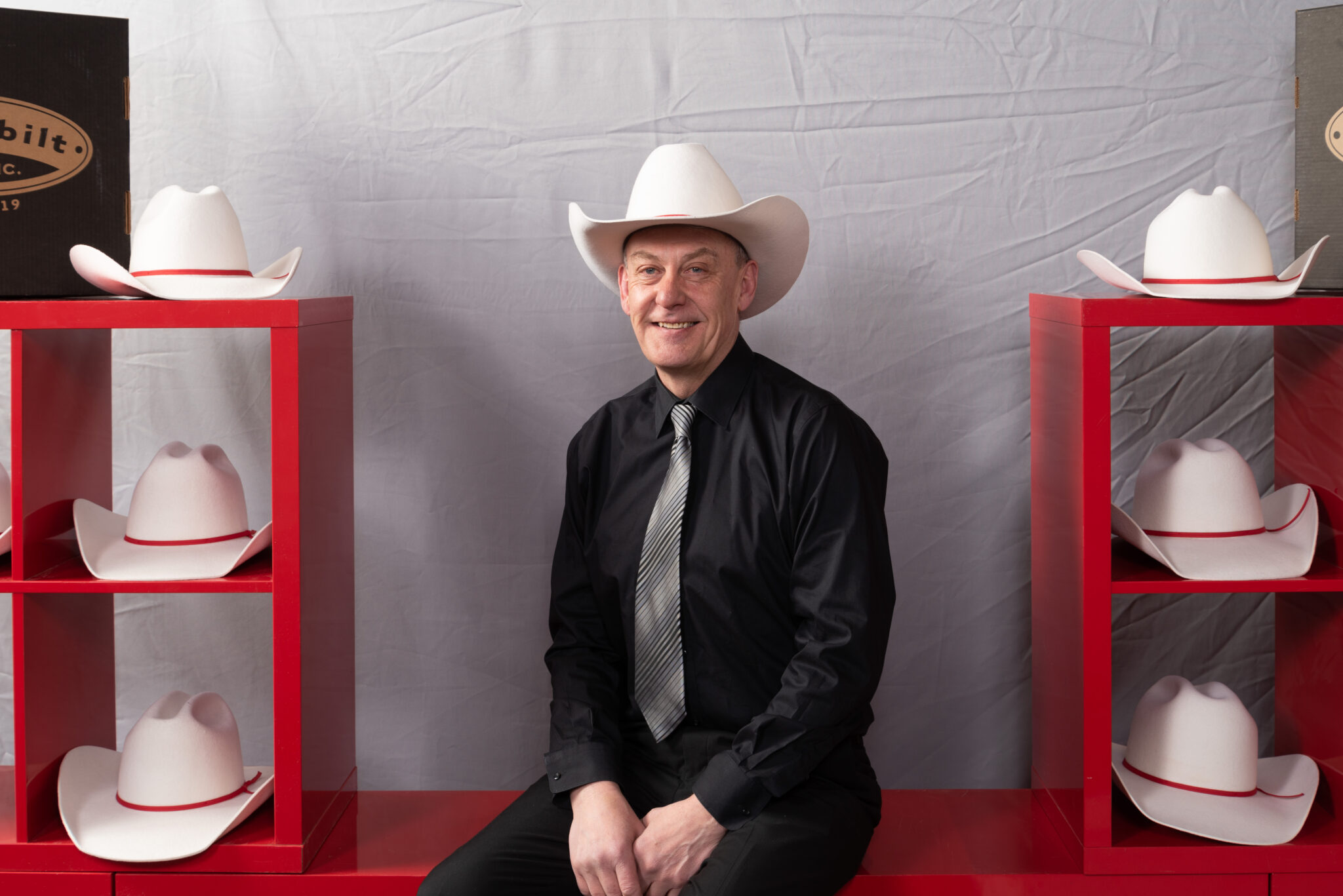 As an integral part of banquets and events, Chris understands the importance and value of bringing an elevated experience to his service role. It is what has led guests to request Chris as their bartender time and again because not only does he pour a delicious drink, he also helps make events truly memorable. He is more than happy to use his personal time and share his extensive knowledge of the city to show guests around, including taking them along the city's biking and walking paths.
Exceptional Service: Beverage Specialist 
Winner: Andy Sevilla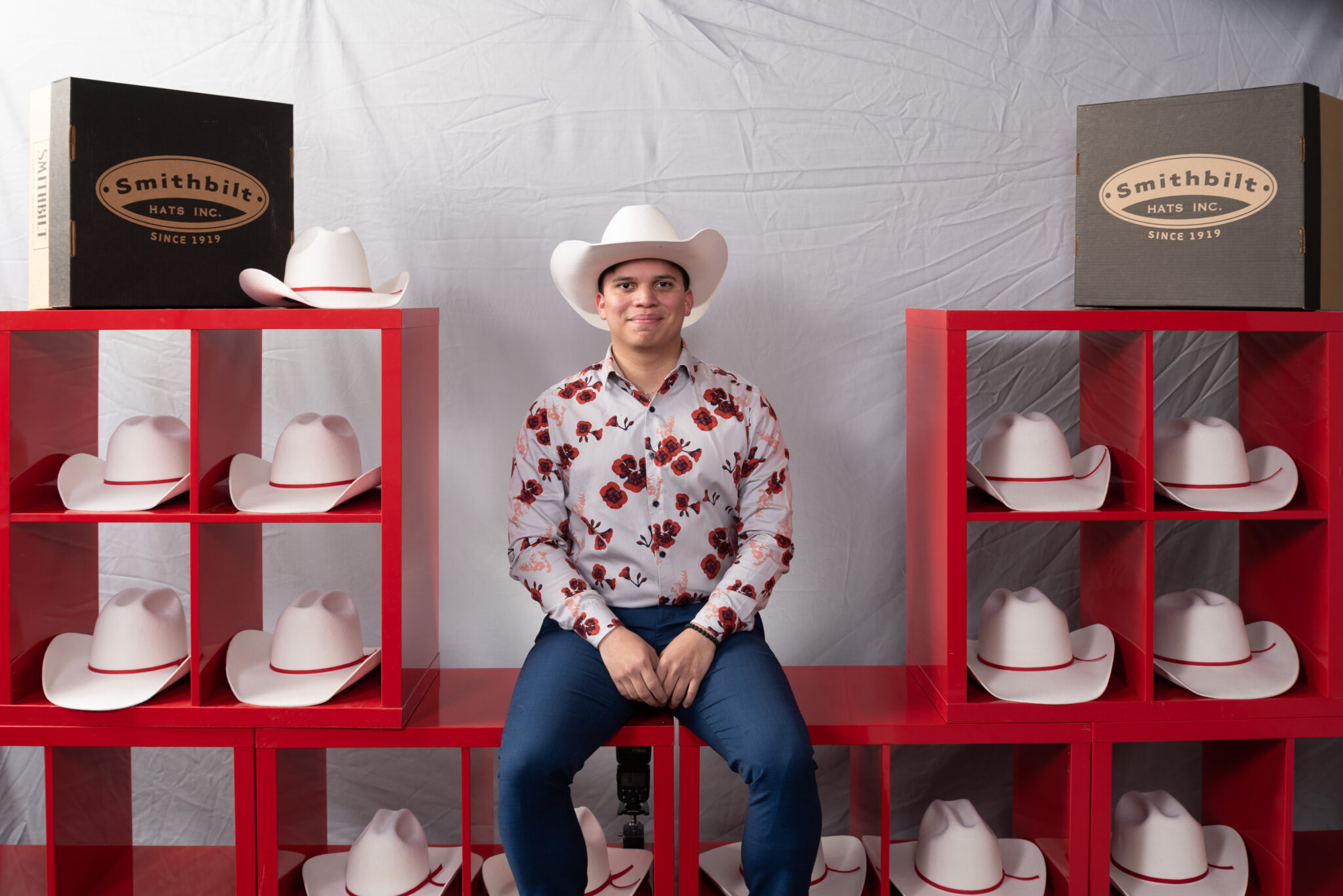 Andy is not only respected and appreciated by his colleagues, he is also well loved by his guests. Andy truly represents Calgary's spirit of hospitality in every interaction. He goes out of his way to get to know the guest he speaks with, understands their needs and offers specific recommendations, help and information, including always remembering their favourite beverage. Guests have described Andy as funny, outgoing, engaging and even like a teacher who loves to lead and support, but is also keen to learn new things.
Exceptional Service: Attractions
Winner: Chloe Hahn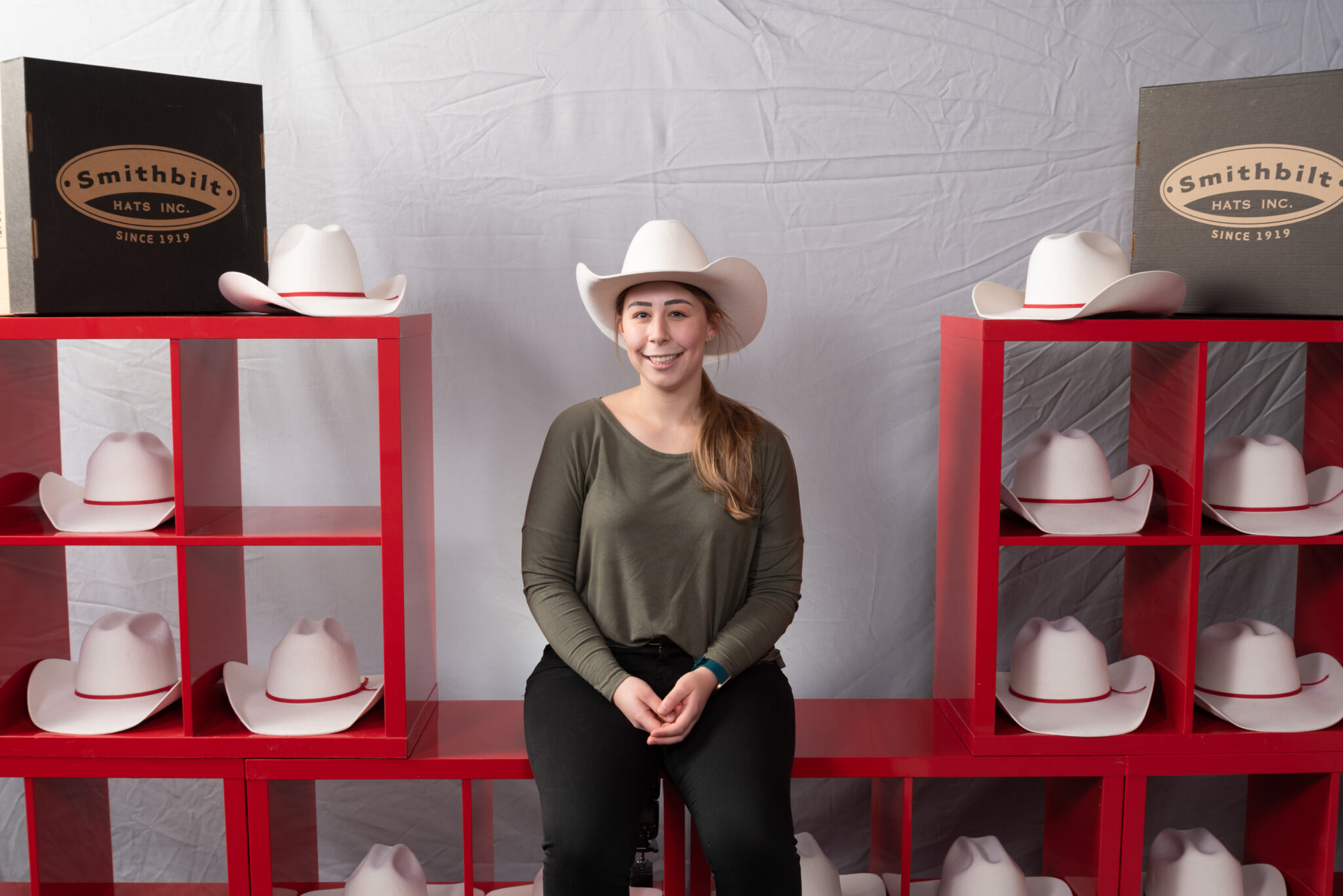 Chloe consistently demonstrates compassion, empathy and warm hospitality to all her guests, regardless of age or ability. When a group of adult clients with disabilities and their aids came for a visit, Chloe helped build their confidence and find areas of interest. By the time the group entered the Bow Habitat Station fish feeding area, Chloe had already connected with the individuals and was rewarded by both getting to know a great group of people and for creating a meaningful and educational experience for everyone.
Exceptional Service: Volunteer Tourism | Hospitality
Winner: Steve Clement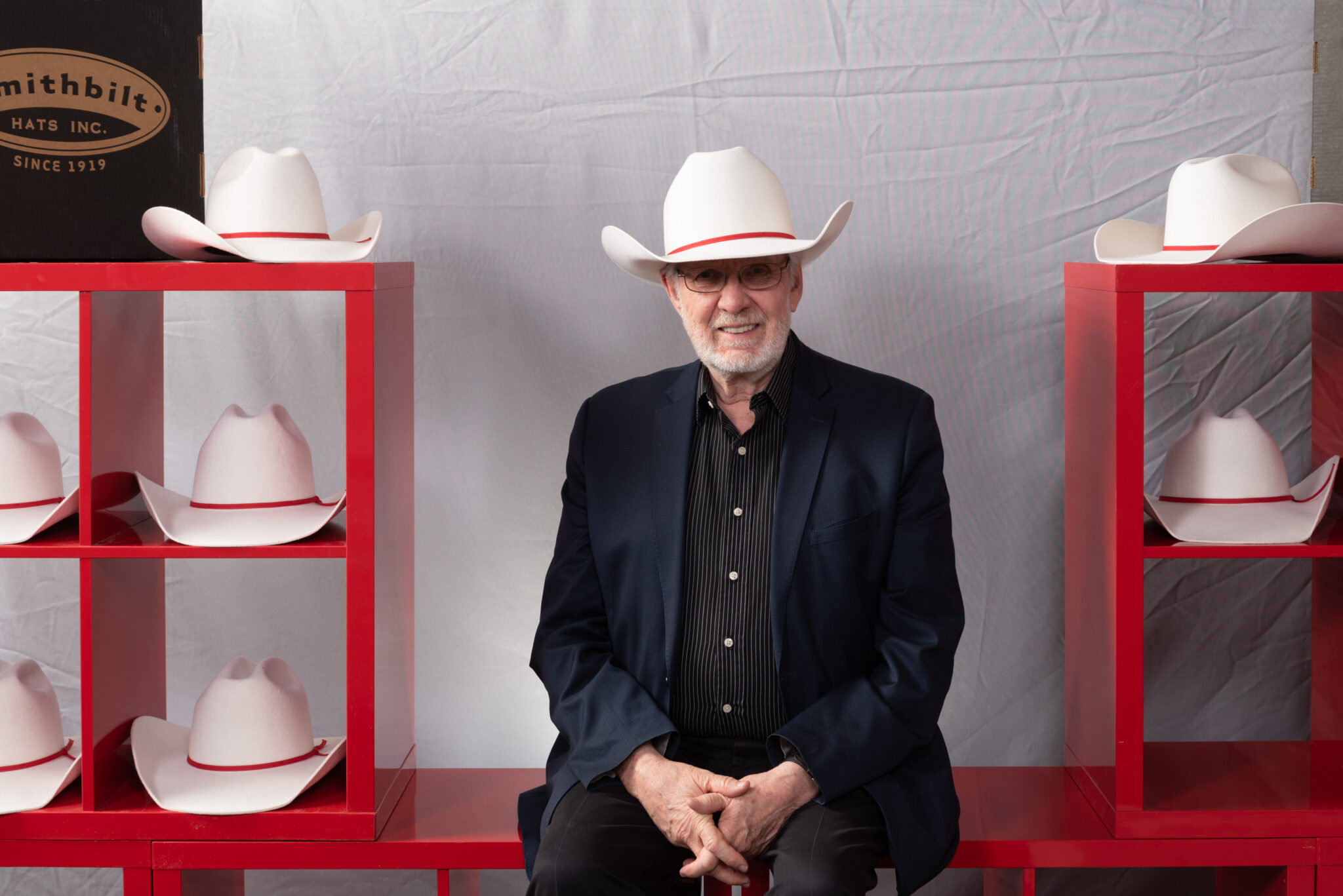 Being part of the community and helping others are two things Steve loves most about volunteering. For the last 20 years, Steve has volunteered with the Calgary Philharmonic Orchestra. With a firm belief that tourism isn't just for visitors to the city, Steve has promoted Calgary attractions, inexpensive experiences and areas to visit in the city that are new and exciting for locals and visitors alike. With community engagement as a core part of their family, Steve is a true ambassador when showcasing the best and brightest our city has to offer. Steve, you truly do Calgary proud with your generous gift of time.
Exceptional Service: Culinary 
Winner: Yra Yerro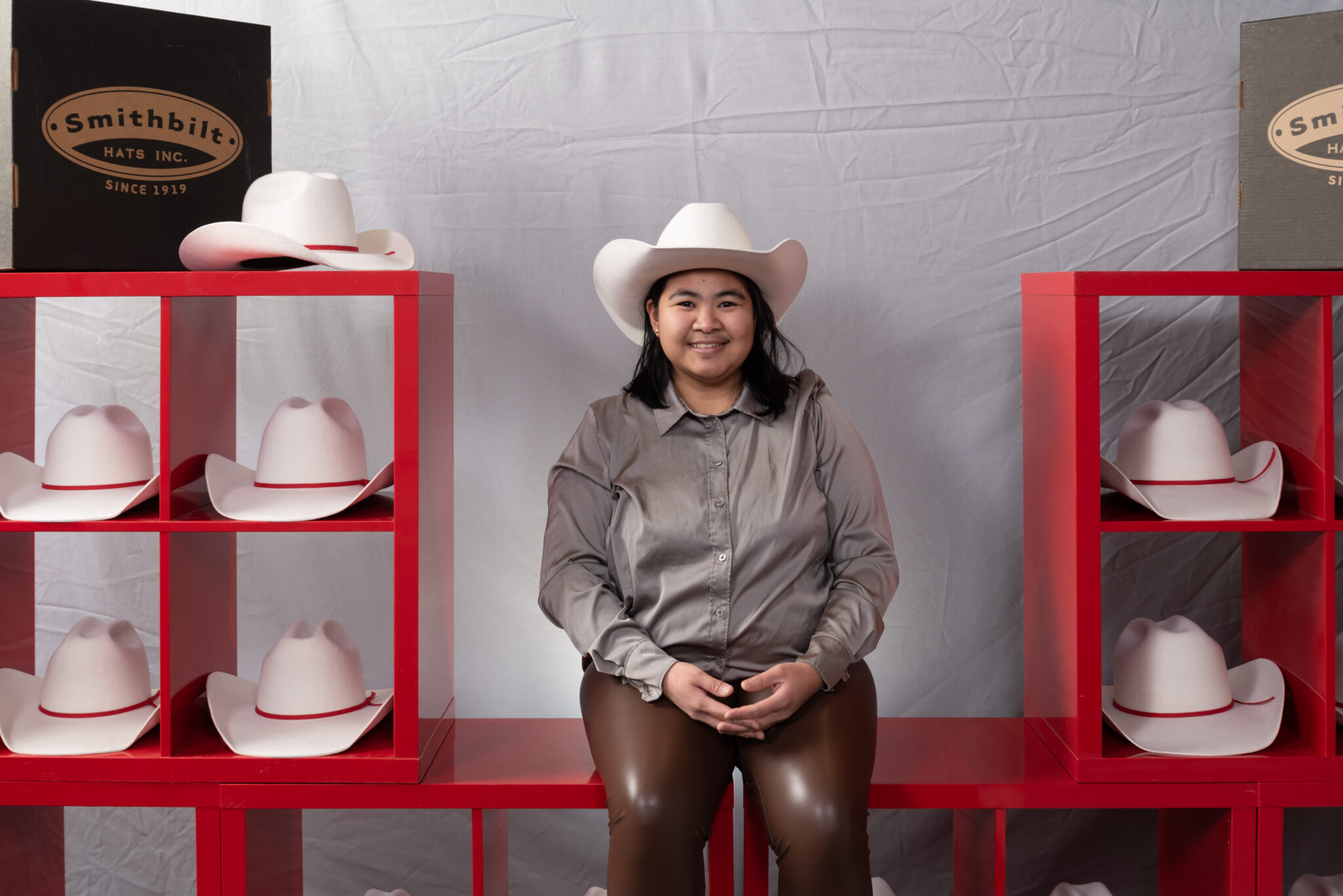 Yra's passion for baking desserts, and her love of sharing her culture, have driven her forward each day to go above and beyond her daily tasks and duties. With her bubbly and positive personality, Yra is well-loved by her colleagues and customers alike. One day, Yra made some homemade Filipino desserts using her favourite recipes and brought them to work for guests and her co-workers to sample. The delicious treats were such a hit that they're now a permanent addition to the menu! Congratulations,
Doug Johnson Service Award
Winner: Linda Craig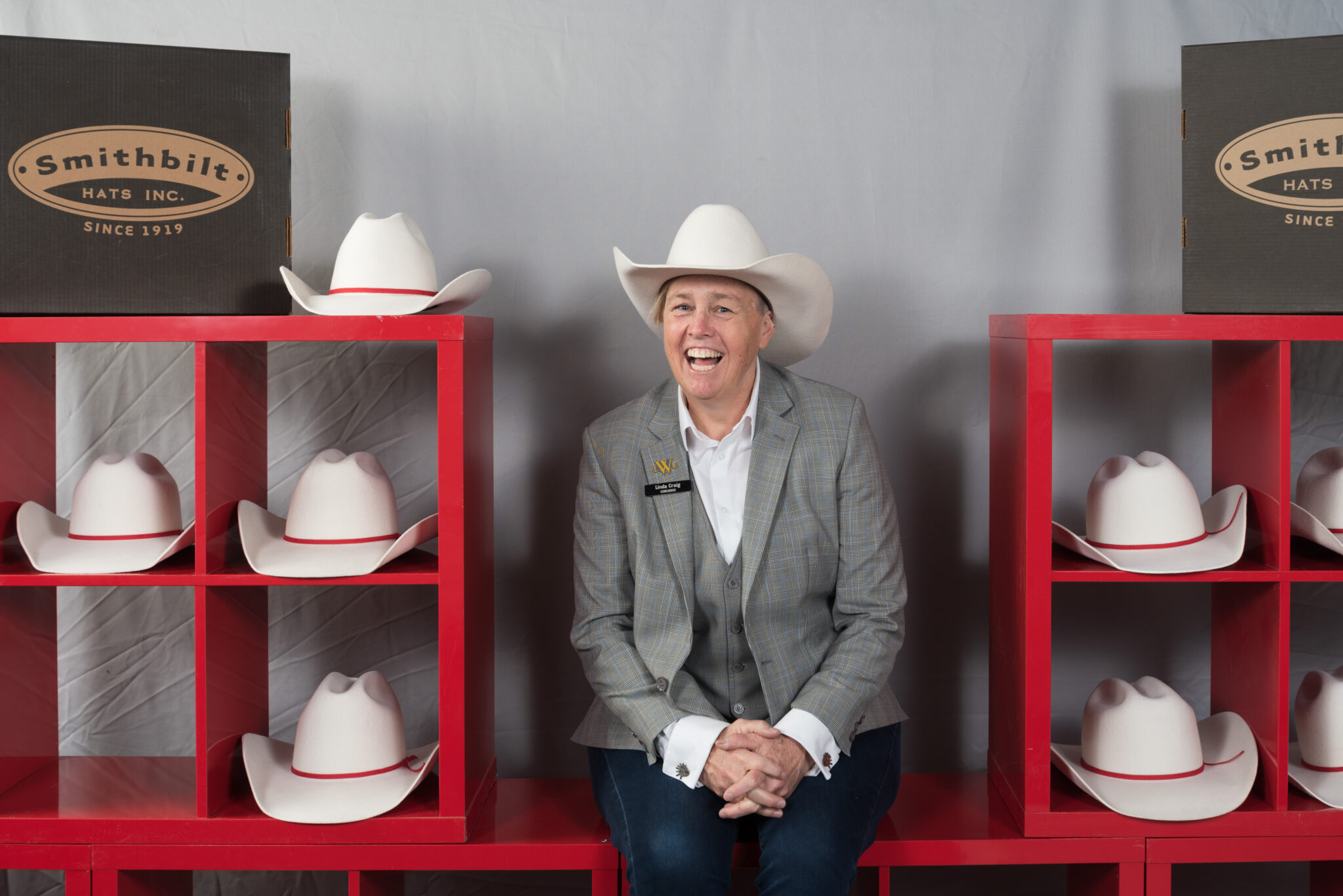 This year's Doug Johnson Service Award winner strives to positively impact everyone they meet and puts every ounce of themselves into what they do. For this individual, who has spent the past 27 years in the industry, nothing less than outstanding is acceptable. They embody the true spirit of hospitality.
A key trait that sets Linda apart is her contagious energy and ability to make people feel welcome and important. When interacting with guests, Linda takes a personal approach. She recommends specific restaurants and activities to visit for a more tailored experience, which means guests feel connected to the city.
Linda has also been an active volunteer for the past 32 years, sharing her time to create unique experiences for individuals and the entire city of Calgary. Her work with Pride Calgary has seen the event grow in size, celebration and warmth each year and has welcomed new spectators and participants. Her efforts with Women Rock Productions helped create experiences for women across the city to try new sports and enjoy a feeling of accomplishment at the same time.
In her current hospitality position, Linda has continued to shine working to highlight the best of Calgary and is delighted to share her knowledge of the city and routinely go out to explore and discover what Calgary has to offer. Armed with an encyclopedia's worth of information, she points out amazing restaurants, attractions, festivals and places to walk, see and experience that uniquely appeal to each guest.
Mayors White Hat Award
Winner: Susan Arthurs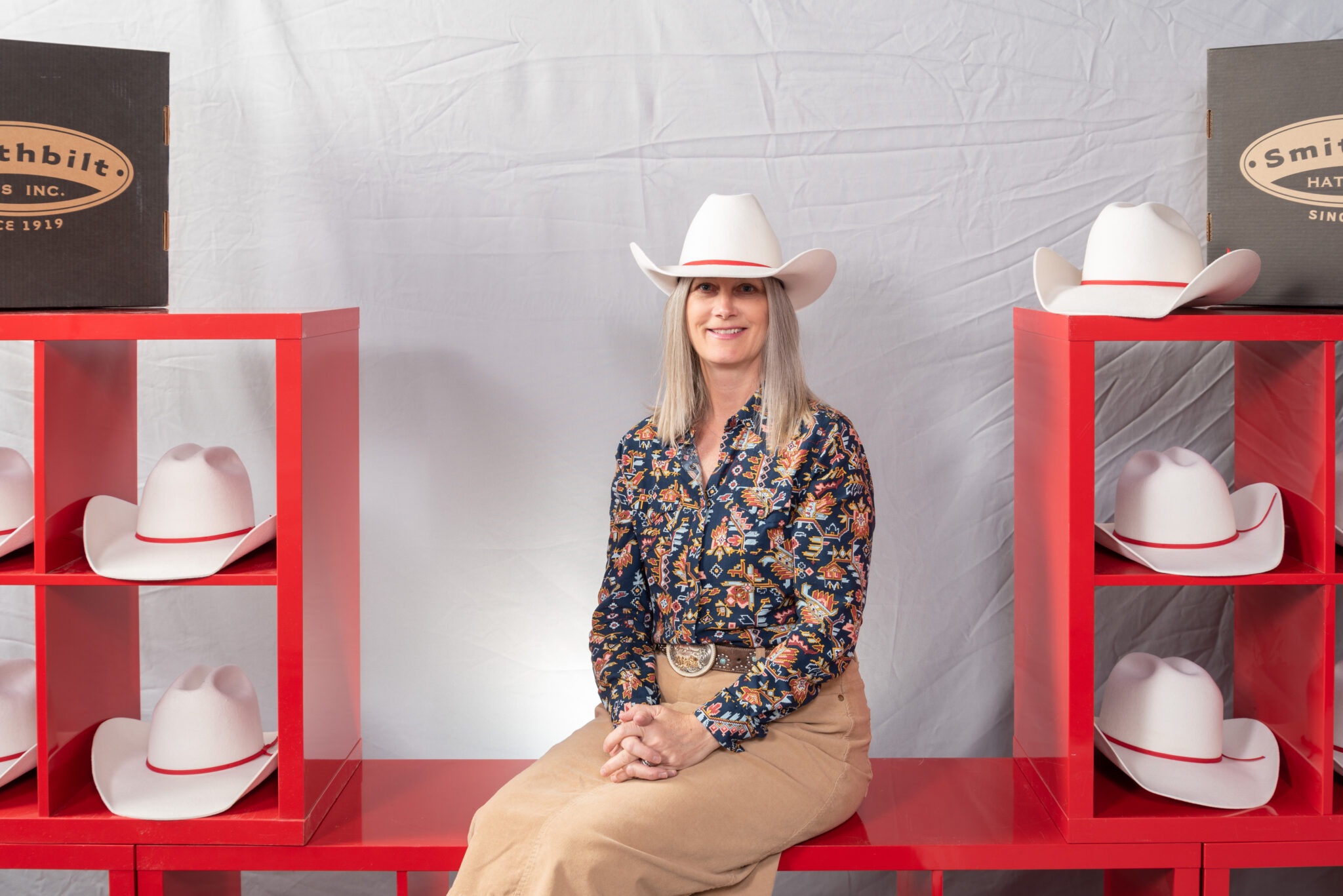 Susan has proven to be an instrumental contributor to Calgary's tourism industry.
A key part of her role is knowing her customers and anticipating their needs. From crafting educational programs to coordinating special events, she goes above and beyond to make others feel special and genuinely connected to an experience.
Susan uses creativity, enthusiasm, and the spirit of Western hospitality to help people feel more connected to Calgary. She is a true ambassador, sharing her love for the city with others and inspiring them to become better ambassadors themselves.
Susan is most proud of the organization's tour program and initiated a "behind-the-scenes" offering for teachers in 2021 as part of the program. It gives teachers an insider glimpse of the organization and inspires them to pass on that learning to their students. Over the last two years, she continued to develop the program, creating two different versions: one focusing more on the Calgary Stampede's story and the other on the work they're undertaking around sustainability and environmental initiatives. Since then, the tours have generated national and international media coverage and brought people even closer to the place they live.
This content was produced for the advertiser by RedPoint Media for commercial purposes. It is not written by and does not necessarily reflect the views of Avenue staff.