'Tis the season of holiday potlucks, which brings with it the challenge of what to bring and how to make it as easy and quick to prepare as possible. It has to feed a crowd and stand up to the other dishes on the table. These five popular potluck dessert recipes will be the first to go and have everyone wondering what your secret is.
For these easy-to-make snacks, you need pretzel rods, caramels, evaporated milk, mini chocolate chips, butterscotch chips, chocolate toffee bits and chopped walnuts. The recipe is straightforward and what you're left with are sticks of delicious goodies.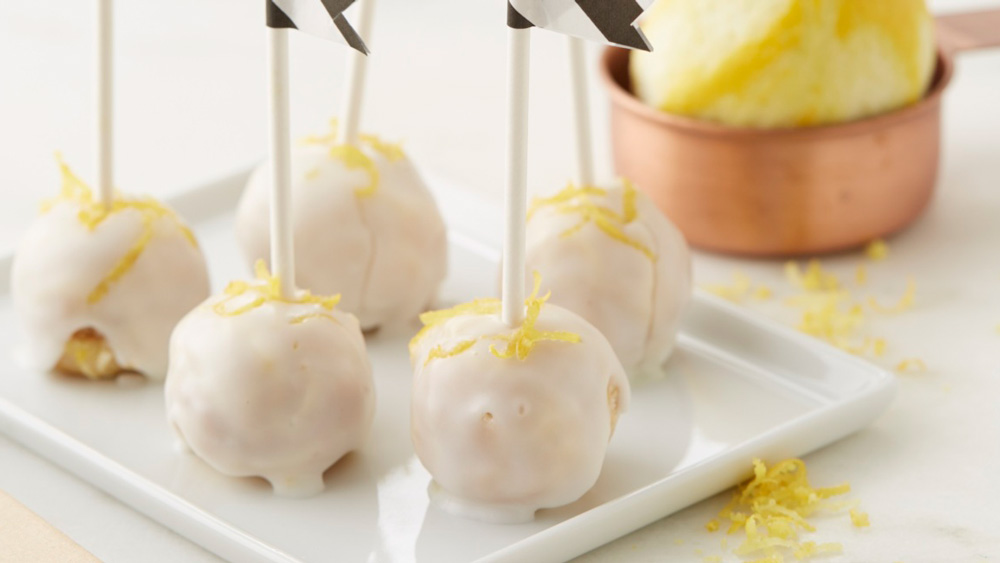 Any dessert that is already individually prepared is always a great idea. It means less stress about portions and clean up is easy. With no need for plates or cutlery, it's the perfect grab-n-go dessert. This recipe is of the lemon variety made with Fibre 1 Lemon Bars, but you can substitute for Fibre 1 Chocolate Brownies, which work just as well. W
ho doesn't love the combination of cake and lollipops?
Forget the chocolate peanut butter cups, this is the real deal. This recipe is as simple as it gets. You'll need a pie shell — frozen or refrigerated — vanilla pudding mix, milk, semisweet chocolate chips and peanut butter chips (see recipe for quantities). All you need to do is make the vanilla pudding and split it in two portions. In one portion, mix in the chocolate chips until melted. In the second portion, mix in the peanut butter chips until melted. Pour over the cooked pie shell and refrigerate until set. Voilà!
Nothing says comfort at a holiday party like a crisp. And the perfect twist on the traditional apple crisp is blackberry (or peach, or whatever your preference). All you need is blackberries, light brown sugar, salt (or kosher salt), granola and unsalted butter. If you want to go the extra mile, make these into individual portions.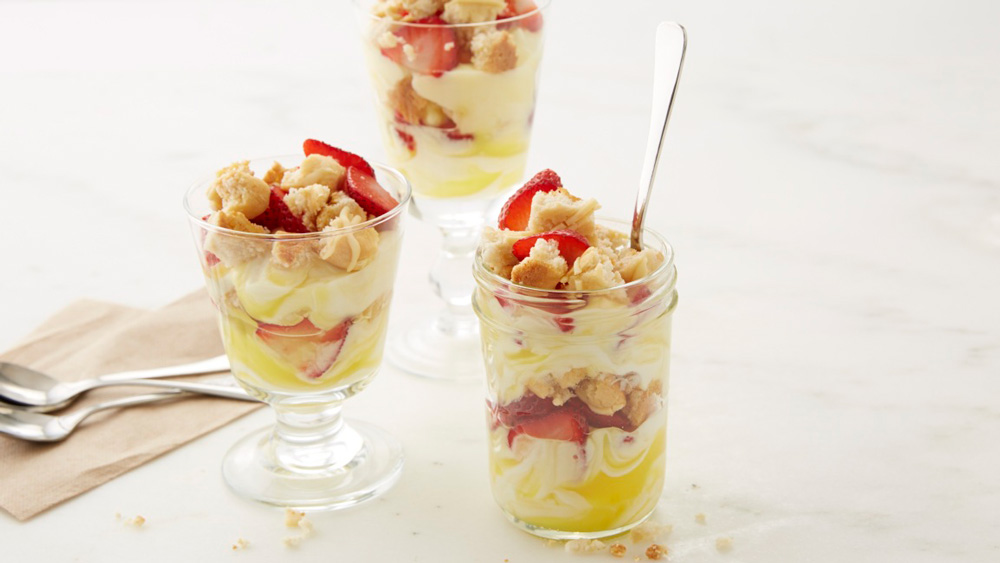 A trifle has a little bit of everything you love. This one tastes great and is healthy for you. Just don't tell your guests. You need instant lemon pudding (sugar- and fat-free), vanilla yogurt, fresh strawberries and Fibre 1 Lemon Bars. Layer and serve. Use this template to create your own favourite version by mixing and matching different Fibre 1 Bars and pudding mixes. Try Fibre 1 Chocolate Fudge Brownies and chocolate pudding.
This content was supplied by the advertiser for commercial purposes. It is not written by and does not necessarily reflect the views of Avenue staff.