Sage Hill Crest: Minutes Away from Everything You Need
Located in the community of Sage Hill, Sage Hill Crest is one of the fastest-growing new developments in the northwest. From award-winning pizza and gluten-free pub food to unique, design-driven houseware and outdoor yoga with your neighbours, the neighbourhood of Sage Hill Crest is bustling, accessible and vibrant. And, with front-attached homes, multi-family units, single-car garage options and townhomes available, Genesis Land has the ideal layout for anyone looking to make Sage Hill Crest home. Avenue magazine took a closer look at the northwest neighbourhood and selected just some of the nearby amazing amenities to discover. In no particular order, here are our top 17 picks.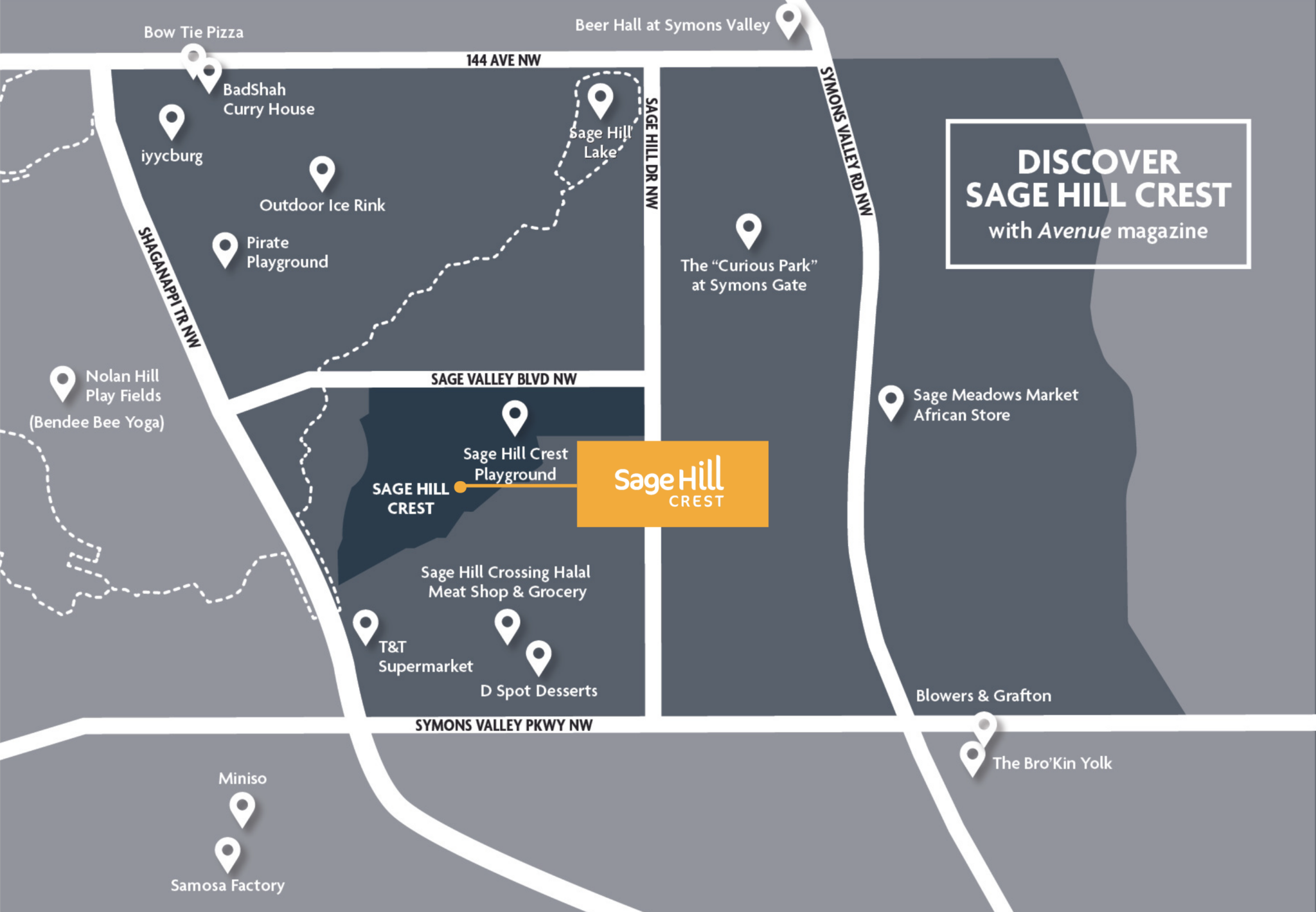 1.Design-Forward Gifting from Miniso
Miniso is packed with unique products, from housewares and toys to snacks and fashion, created by award-winning designers from around the world. Plus, everything is $10 or less. It is the perfect spot for fun, cute and design-elevated gifting. Discover pretty, pastel-hued headphones from Norwegian design team, Permafrost, or funky glassware from design collective, Life Studio. Grab an adorable anime-inspired stuffed animal or stock up on Asian treats in interesting flavours like honey butter potato chips, Pocky or strawberry Kit Kats, a fun addition to movie night.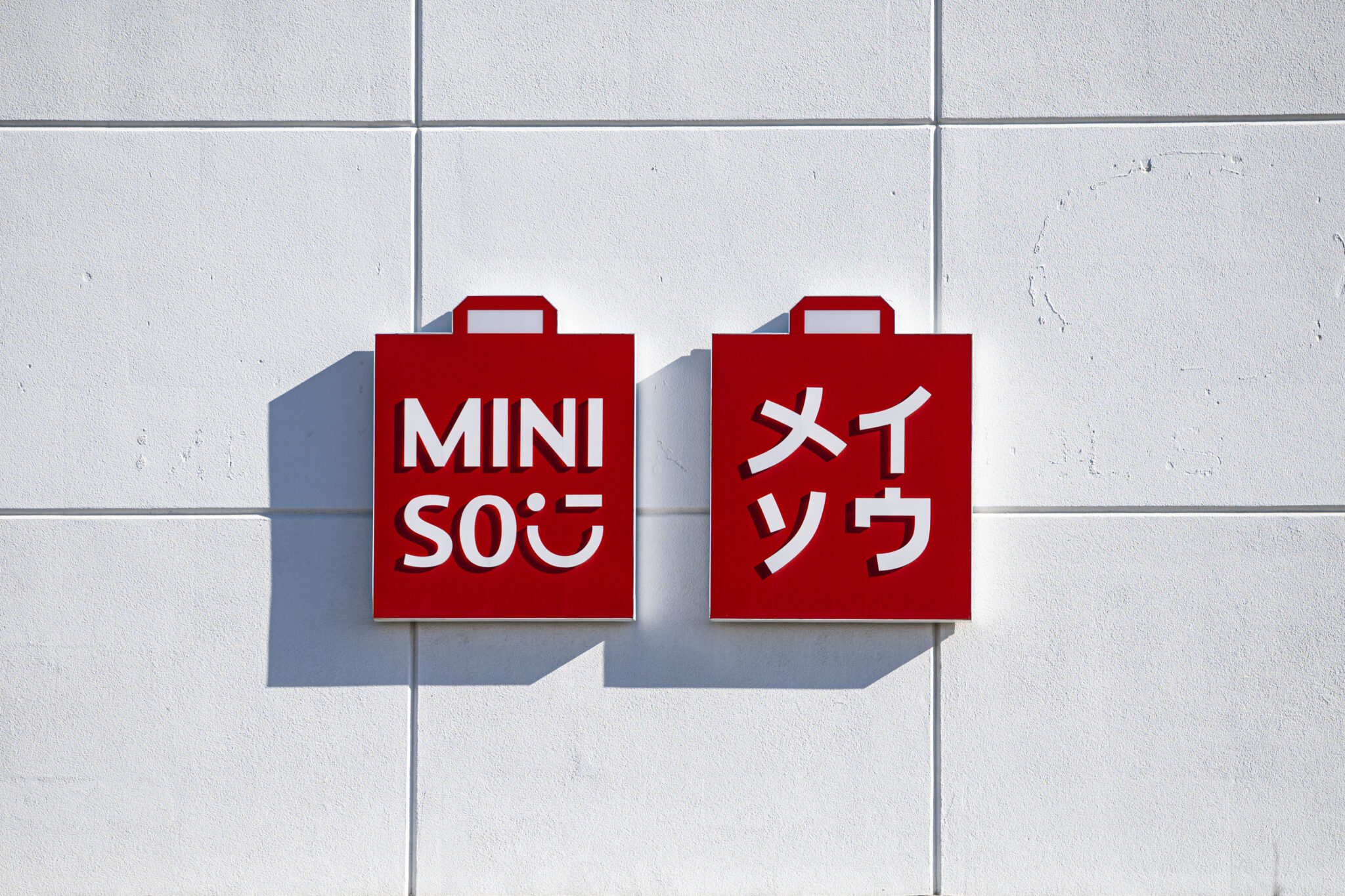 2. Fresh, Halal Meat from Sage Hill Crossing Halal Meat Shop & Grocery
Halal is an Arabic word that means "permissible" in English and refers to meat and poultry raised, slaughtered and prepared according to Islamic law. For shoppers, this means carefully prepared cuts of meat from animals that were humanely cared for and slaughtered. Having a local butcher in your neighbourhood also takes the guesswork out of dinner. Pop by on your way home from work and let the specials help you decide. Sage Hill Crossing Halal Meat Shop & Grocery has fresh cuts of beef, hormone and antibiotic-free chicken, grass-fed goat and lamb and more. All you need to do is pick the sides.
3. Beer and Pizza at The Beer Hall at Symons Valley Ranch
The Beer Hall at Symons Valley Ranch brings an age-old pairing (beer and pizza) together, with fresh, mouthwatering flavours and multiple beer options. Stick with a classic Margherita pizza or choose something new like the Mango Lisa, a pizza topped with mango salsa. Non-pizza dishes include classic poutine, popcorn chicken, and chicken wings. The on-tap beer options include a full range of the best of Alberta craft beer alongside cocktails, wine and spirits. Live music, comedy shows and open mic nights are also regularly hosted at the hall.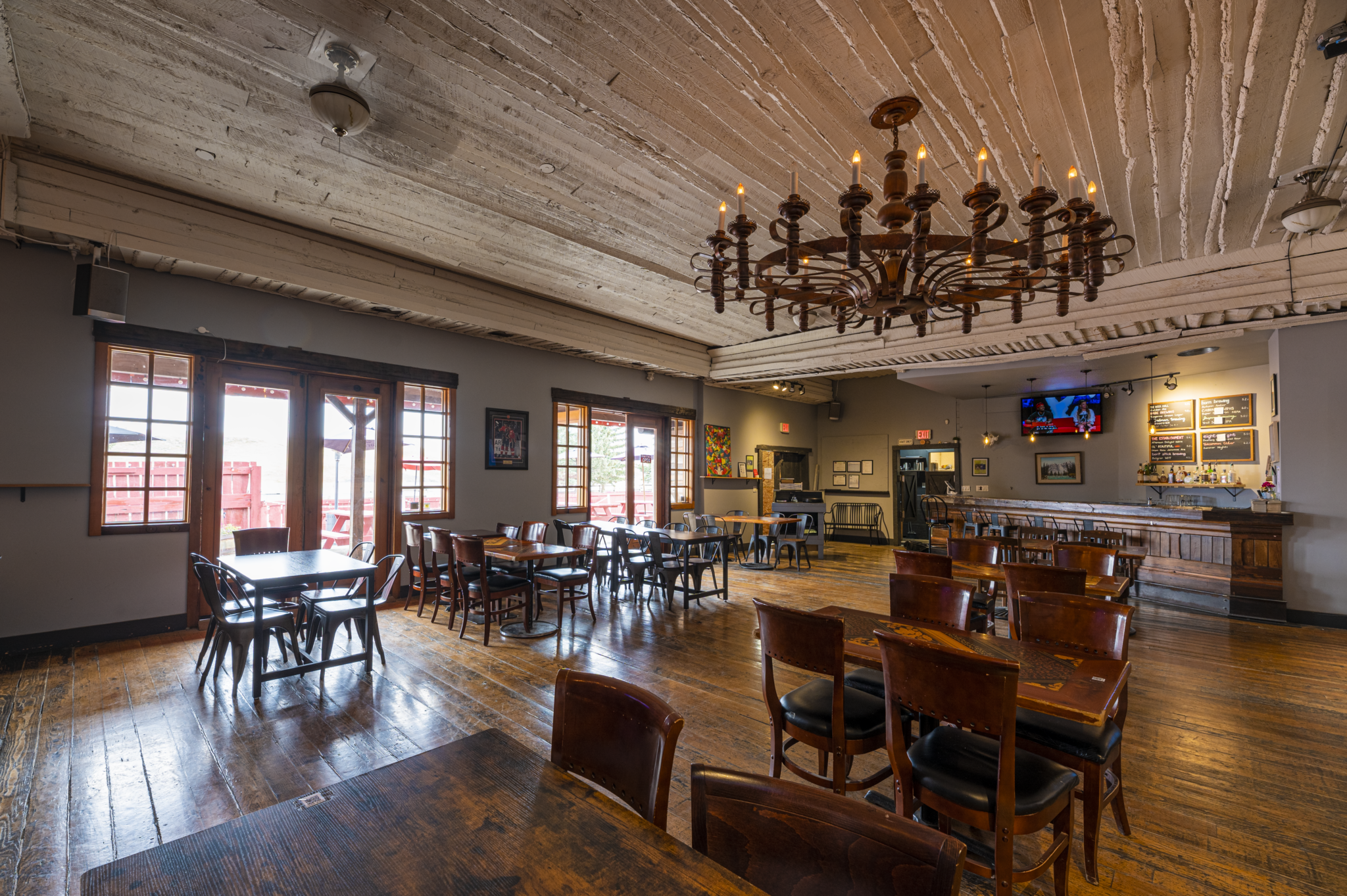 4. Experience Nature on the Paved Walking Trails
Take a break from the bustle of daily life and enjoy some quiet time in nature. Sage Hill boasts 11.7 kilometres of paved trails that are great for hiking, biking, running, or strolling with your dog. The scenic route takes you through Sage Hill and Nolan Hill. The trails also pass by the pretty Sage Hill Lake, which is often visited by a variety of bird life, including hawks and ducks.

5. Discover New Spices at Sage Meadows Market African Store
Add some zest to your food and support local businesses by buying spices from Sage Meadows
Market African Store. Depending on what's in store, look for ingredients such as suya spice, an authentic blend including peanuts and peppers, and delicious addition to any meat or vegetable dish. Or try pepper soup spice, which adds an earthy and unique flavour to soups and stews.
6. Namaste with Your Neighbours with Bendee Bee
Bendee Bee Outdoor Yoga offers $10 yoga classes on Friday nights from 7 p.m. to 8 p.m. in the Nolan Hill Play Fields from May to early October. These weather-permitting classes led by yogi Jenna Rene are gentle and accessible. Bring your own mat!
7. Breakfast at Bro'Kin Yolk
This local breakfast spot has brought brunch to the 'burbs since 2015. Owned by two brothers — Jeff and Gil Carlos are the "bros" in "Bro'Kin" — the restaurant's free-range, omega-3 eggs are sourced locally from Countryside Farms. Try the truffle, ham and mushroom breakfast poutine, chicken and waffles, or classic bacon benny.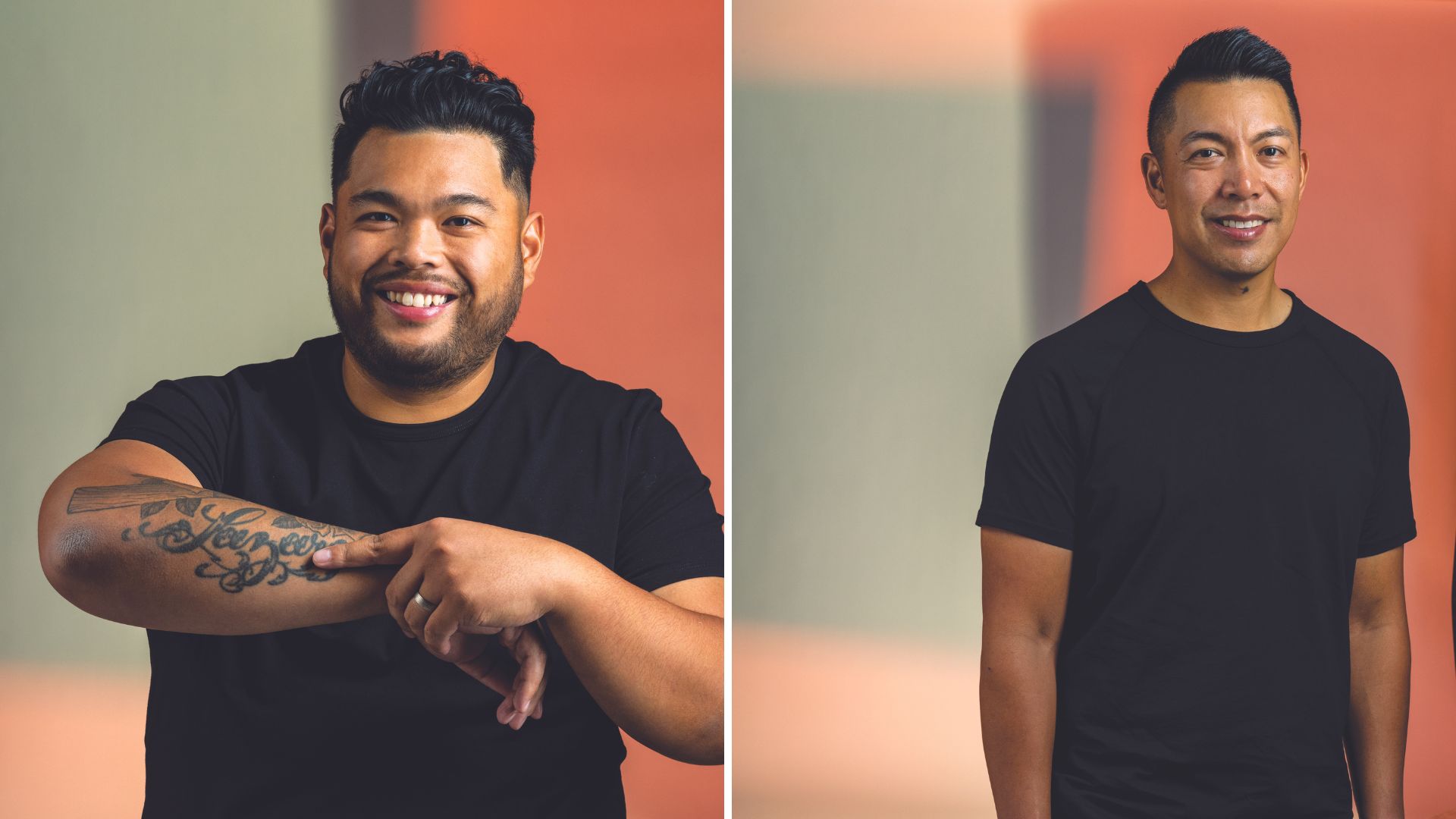 8. Find Treats and Essentials at T&T Supermarket
T&T Supermarket is scheduled to open its fourth Calgary location in Sage Hill Plaza this December. T&T is the largest Asian grocery chain in Canada, and its stores are packed with produce, meat, seafood, bakery items, ready-to-eat meals and more. It's easy to shop for everything you need and stock up on treats and pre-made meals. The bakery section features items such as Portuguese egg tarts and Japanese-style cheesecake, while the kitchen's ready-to-eat meals, like fresh sushi, dim sum and spare ribs, are hard to resist.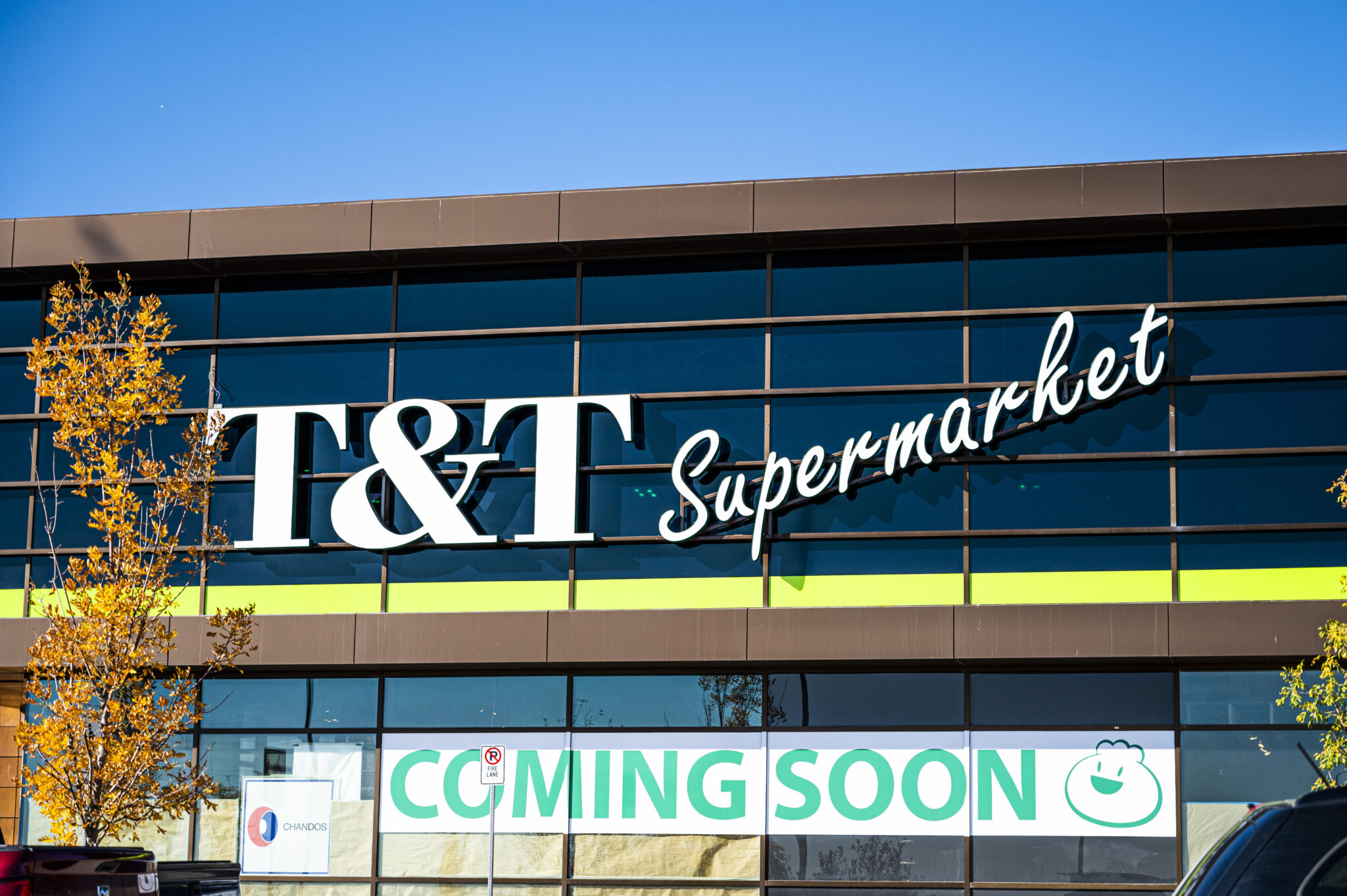 9. Dapper Dining at Bow Tie Pizza
These pan-style pies, topped with premium ingredients like dry-aged pepperoni and spicy calabrese salami, are prepared using housemade dough. But along with tasty classic pizzas, Bow Tie offers vegan, gluten- and dairy-free options as well. Diners like these dapper pies so much, Bow Tie won runner-up for Best Pizzerias in Avenue's Best Restaurants 2022.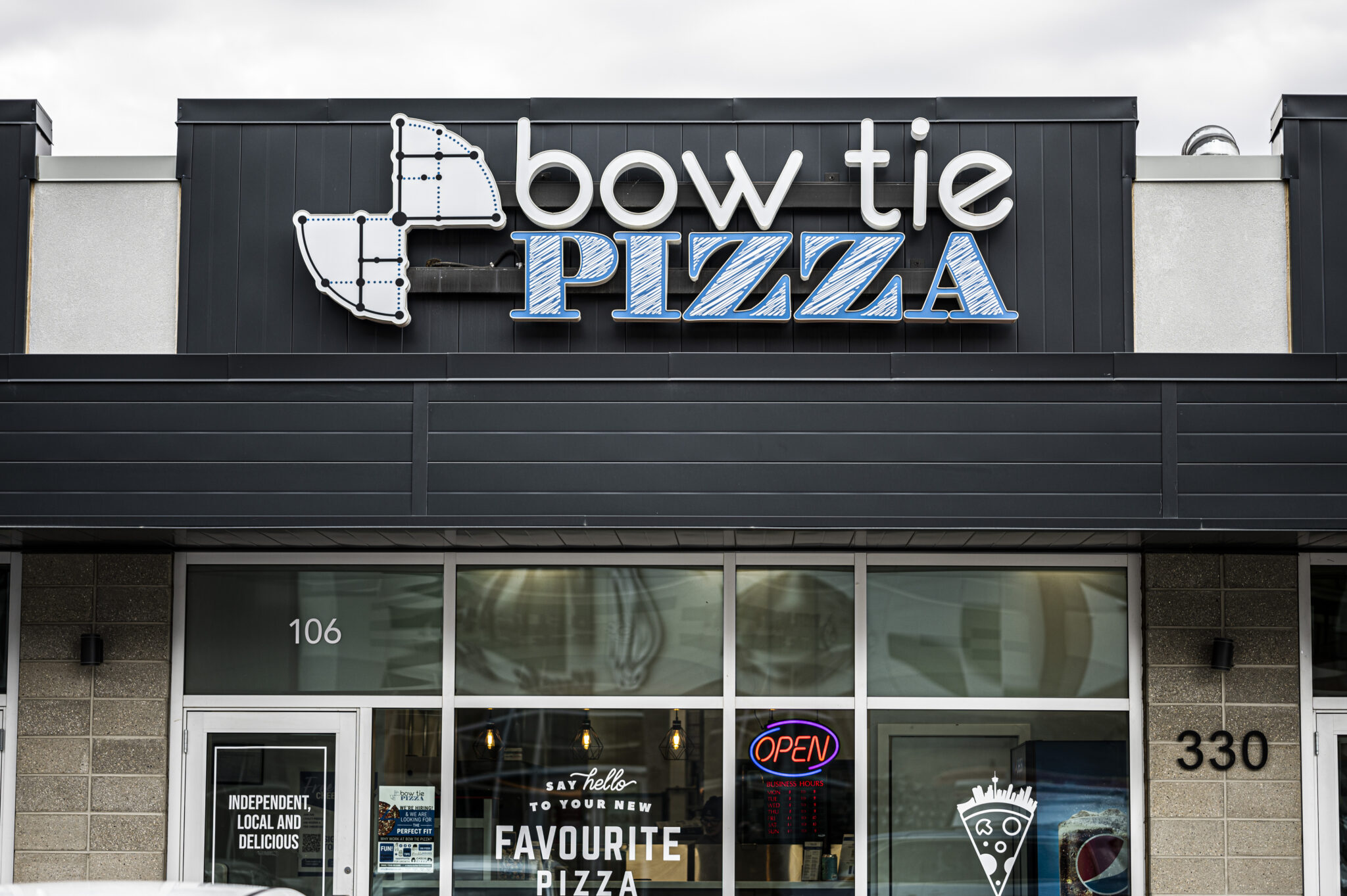 10. Playground Adventures
Make the most of the beautiful weather and visit some of the Sage Hill playgrounds for a day of fun. The Pirate Ship playground features a climbing structure with slides, a standing spinner and swings, all on top of pea gravel for safe play. The Curious Park playground is a great option for young and older kids alike with colourful accessible flooring, easy-to-climb stairs and a super long and tall slide for adventurous sliders. Or stay close to home and wander to the Sage Hill Crest playground, which features two big slides, a smaller structure for little kids and a basketball court, for an after-dinner play.
11. Fresh Takes on Indian Cuisine at BadShah Curry House
Sample some modern takes on Indian cuisine along with traditional favourites, like butter chicken. BadShah has Indo-Chinese/Hakka dishes on its menu, like honey garlic cauliflower, and interesting Indian street foods, like deep-fried potato dumplings. There are also specialty dishes like the chicken-focused menu or vegetarian delights, including sweet 'n' sour eggplant, mixed veg curry and malai kofta, or mashed cottage cheese dumplings.
12. Elevated Fast Food at Iyycburg
Milkshakes, burgers AND bubble tea? With halal, gluten-free and vegan options, iyycburg's menu offers a Southeast Asian twist on diner fare. Try the classic burgers made with fresh Alberta beef, fried chicken sandwiches, or the vegetarian smashed samosa burger — a smashed, stuffed samosa served with guacamole or tamarind sauce.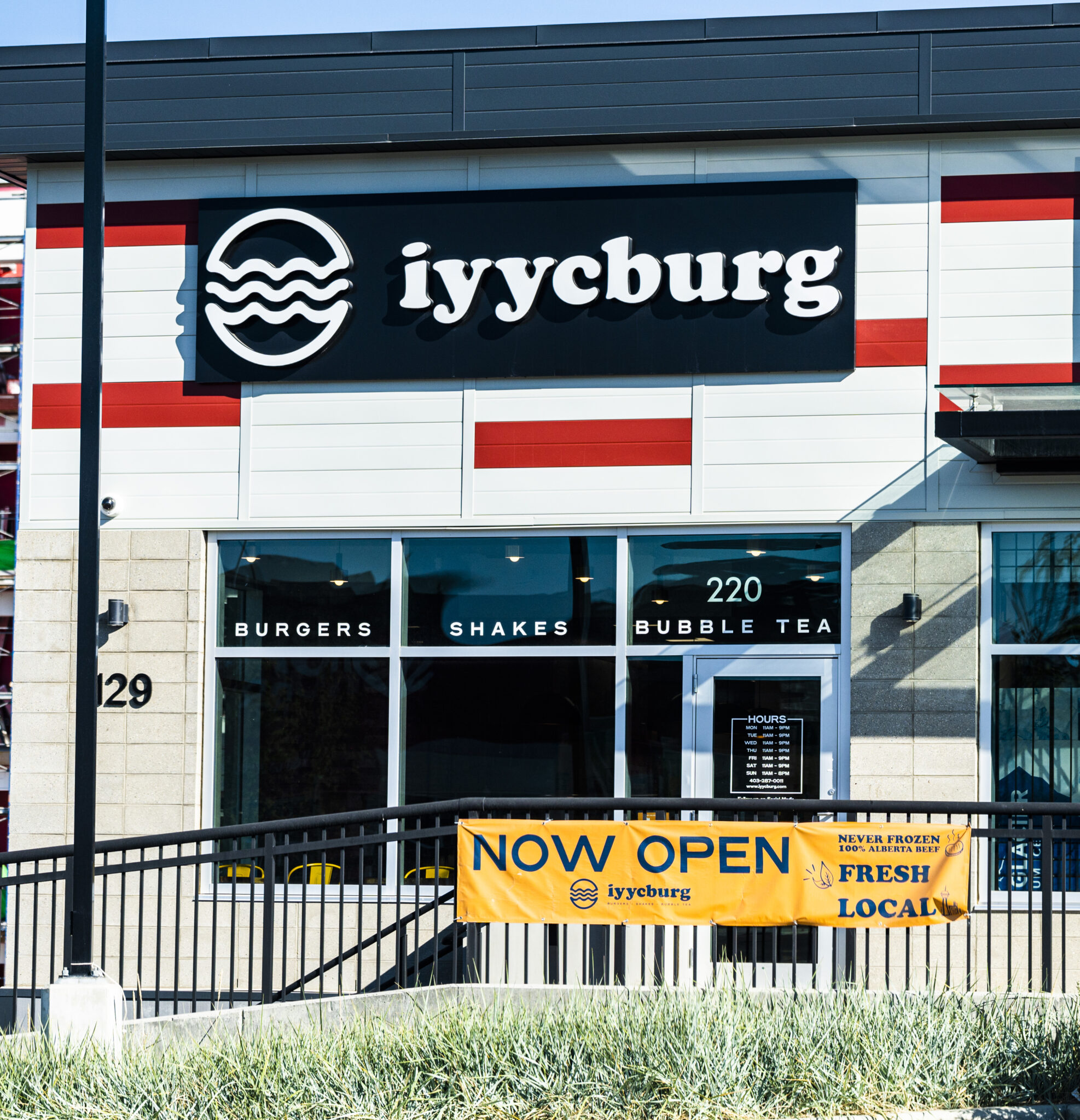 13. Tobogganing in the North
There are several city-maintained tobogganing hills within a quick drive of Sage Hill. Head south about eight minutes to Hidden Valley hill at 10504 Hidden Valley Dr. N.W. Located near the Hidden Valley Community Association, the hill has long, steeper stretches and shorter runs for little kids, as well. Or, head west 15 minutes to Royal Oak. The Royal Oak hill, located at 9100 Royal Birch Blvd. N.W., is not too long, but long enough for younger sledders. And it surrounds an open field for maximum cruising.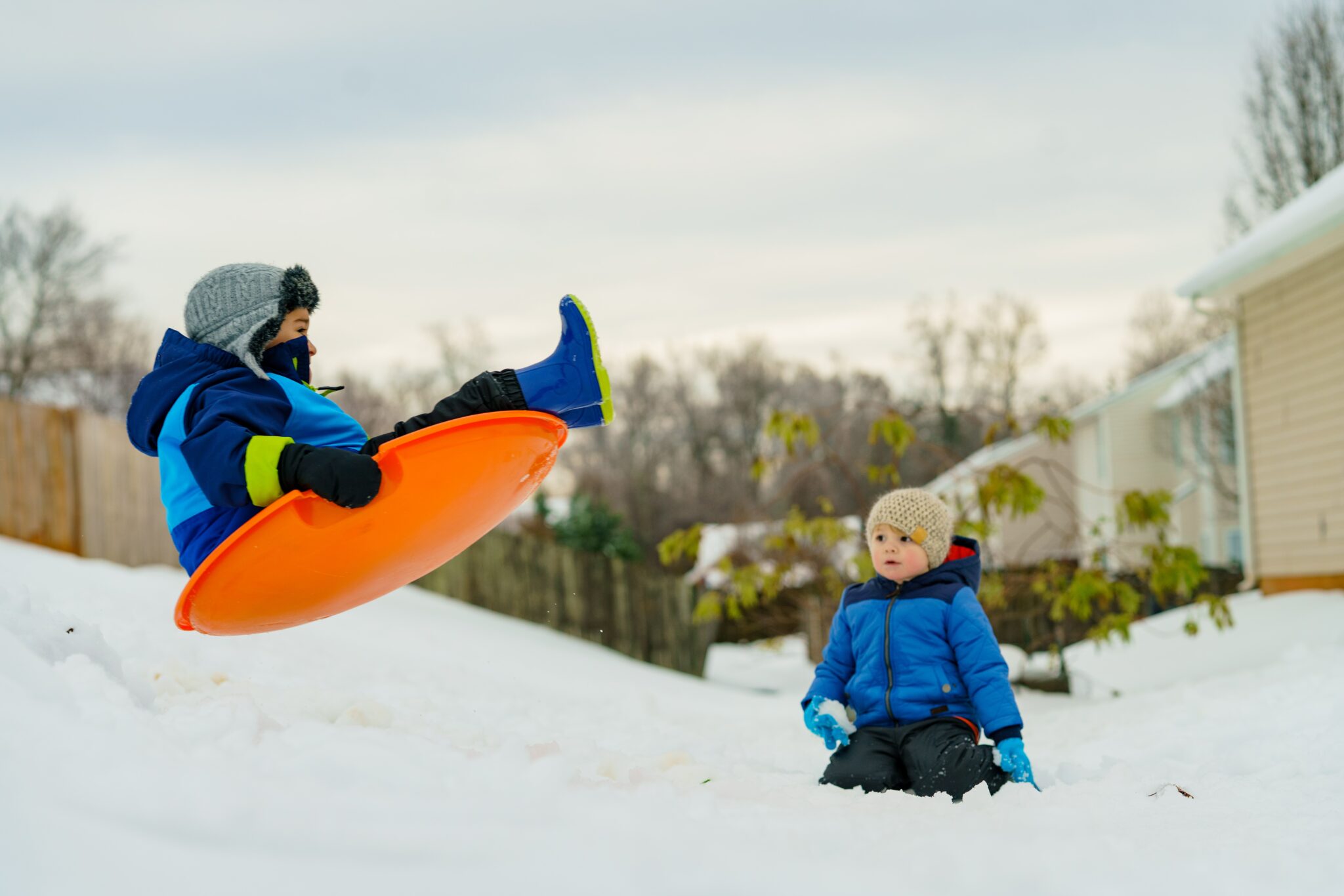 14. Savoury Snacks from Samosa Factory
Love samosas? Then don't miss a visit to the Samosa Factory in Beacon Hill, which cooks up "the best samosas hands down!" Using only high-quality spices and fresh produce supplied from local businesses, these samosas pack flavour into each bite. Choose between mini, medium and large sizes with fillings including vegetable, beef, chicken, butter chicken, and cheese and spinach.
15. Gluten-Friendly Pub Food at Blowers & Grafton
What goes together better than authentic Halifax street food and good, old-fashioned East Coast hospitality? How about some gluten-friendly pub food added to the mix? The mini lobster roll and chips brings real chunks of Atlantic lobster, while the fried pepperoni is a traditional staple in Halifax. There are also gluten-free pizza options and some gluten-free Hali essentials, like the cheesesteak sandwich or the "salmwich", which serves up salmon on a gluten-free bun.
16. Delightful Desserts at D Spot
Forget what you think you know about desserts and sweet treats and be prepared to be delighted by the offerings at D Spot Dessert Café. Each dish is as much a feast for your eyes as it is a treat for your tastebuds. With decadent milkshakes, signature Belgian creations, cakes, crepes, funnel cakes and more, you may have a hard time picking just one sweet treat to sample. Try the Rose & Nutty milkshake, rose-infused ice cream with pistachios and almonds.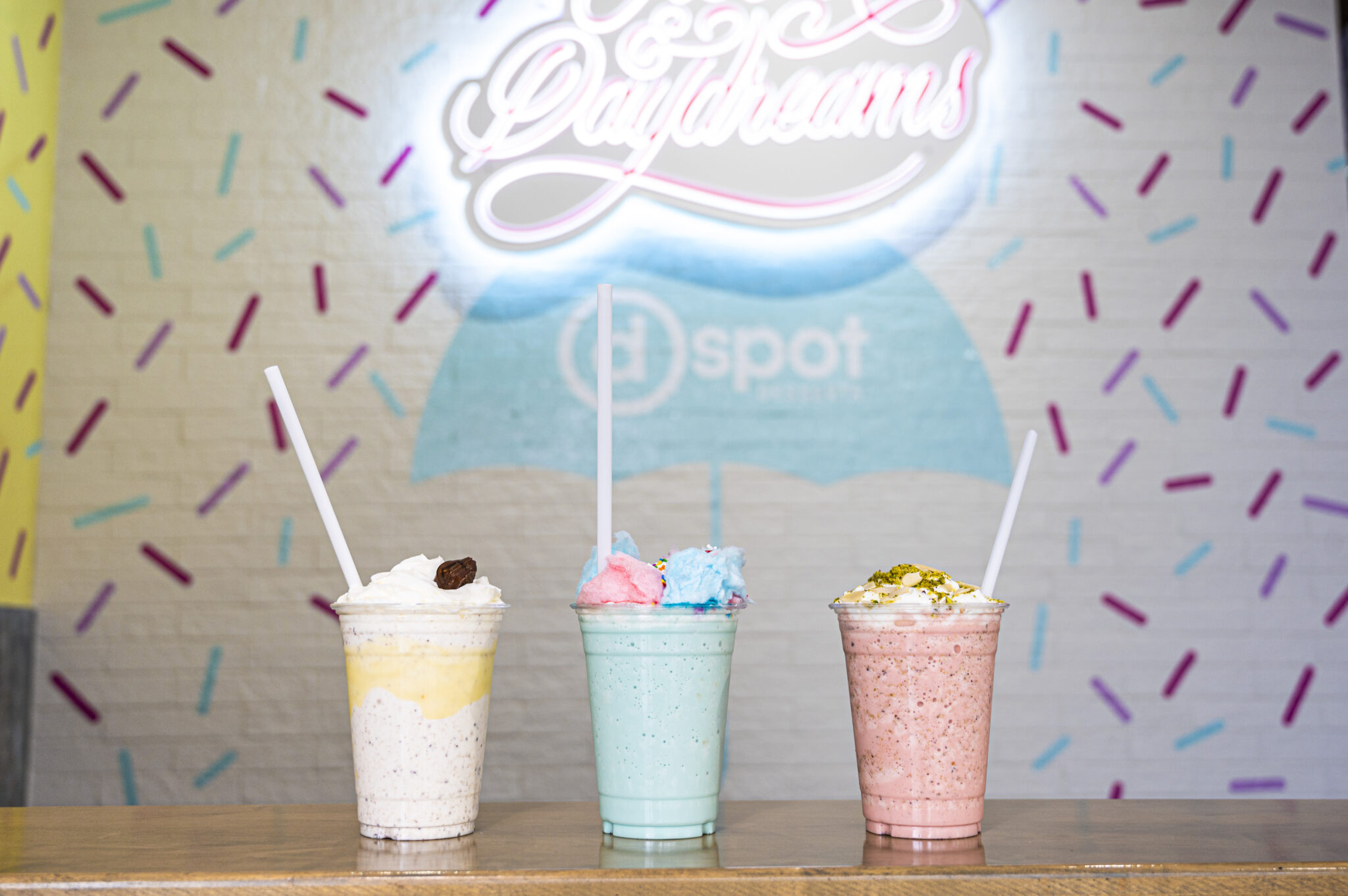 17. Skate Under the Stars at the Sage Hill Rink
Each year the Sage Hill Community Association, powered by a dedicated group of volunteers, creates an outdoor skating rink for both locals and visitors to enjoy. The skating rink has portable lights for evening skates, and the association hosts community skating events during the winter months. Watch for the winter festival, which often includes hot chocolate, live music, fire pits, and, of course, skating!
Click here to learn more about Sage Hill Crest.
This content was produced in partnership with the advertiser by RedPoint Media for commercial purposes.