Over the past two decades, Divine Flooring has been an integral part of countless Calgary renovations, offering a wide breadth of flooring options and know-how for projects of all sizes and budgets.
"Working with Divine Flooring is so amazing because they offer such a range of options," says Alykhan Velji, principal and senior designer at Alykhan Velji Designs. "No matter what project we're working on, there's definitely a flooring type that will work."
The effect of great flooring is on full display at Divine's Calgary Showroom, where six of the city's top designers — including Velji — were tasked to create vignettes as part of Divine's #Reveal2018 project. Velji designed a regency-inspired bar, putting Montpellier hardwood from Divine's Louis XIV collection to good use through a blend of complementary and contrasting materials.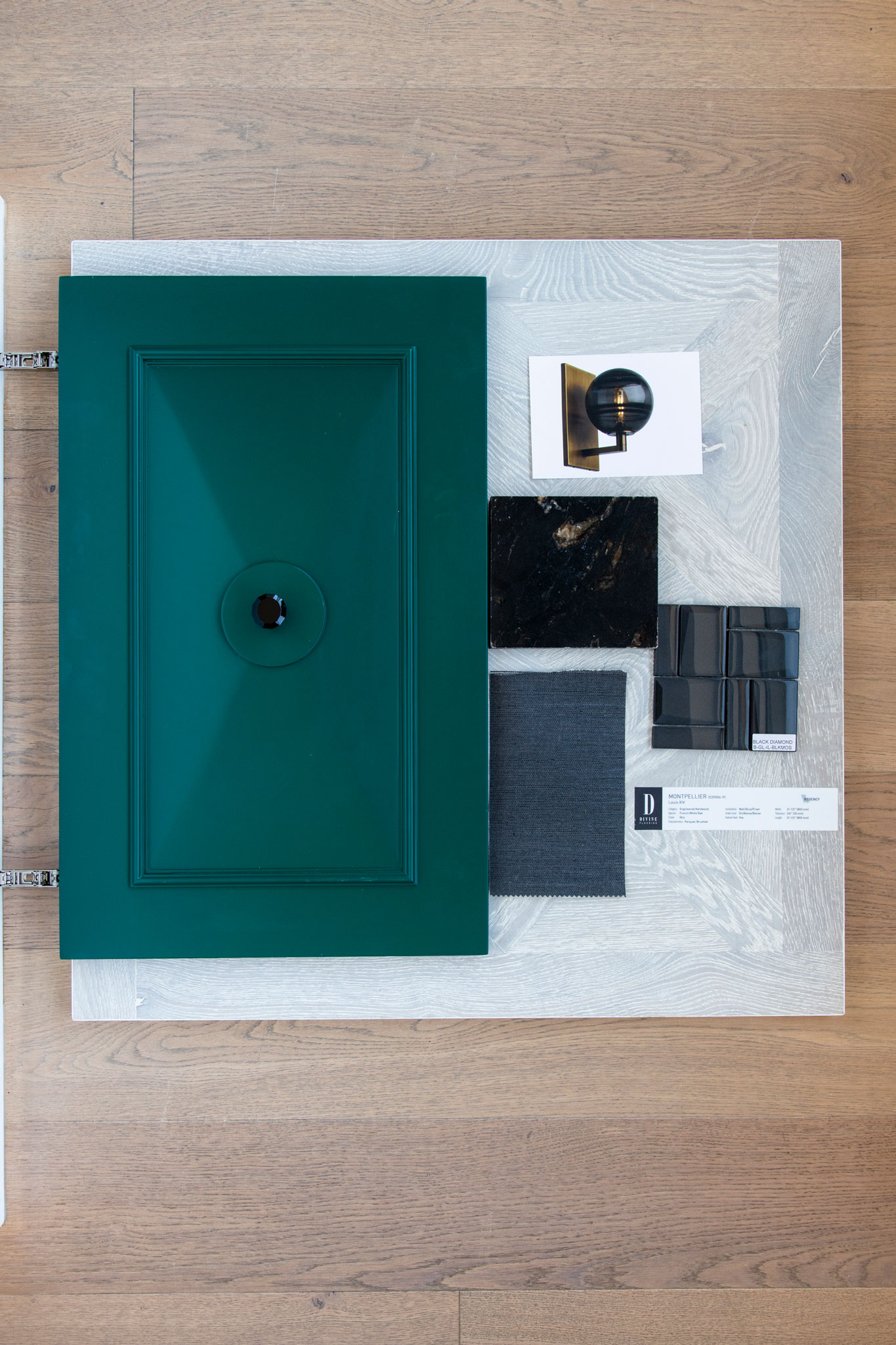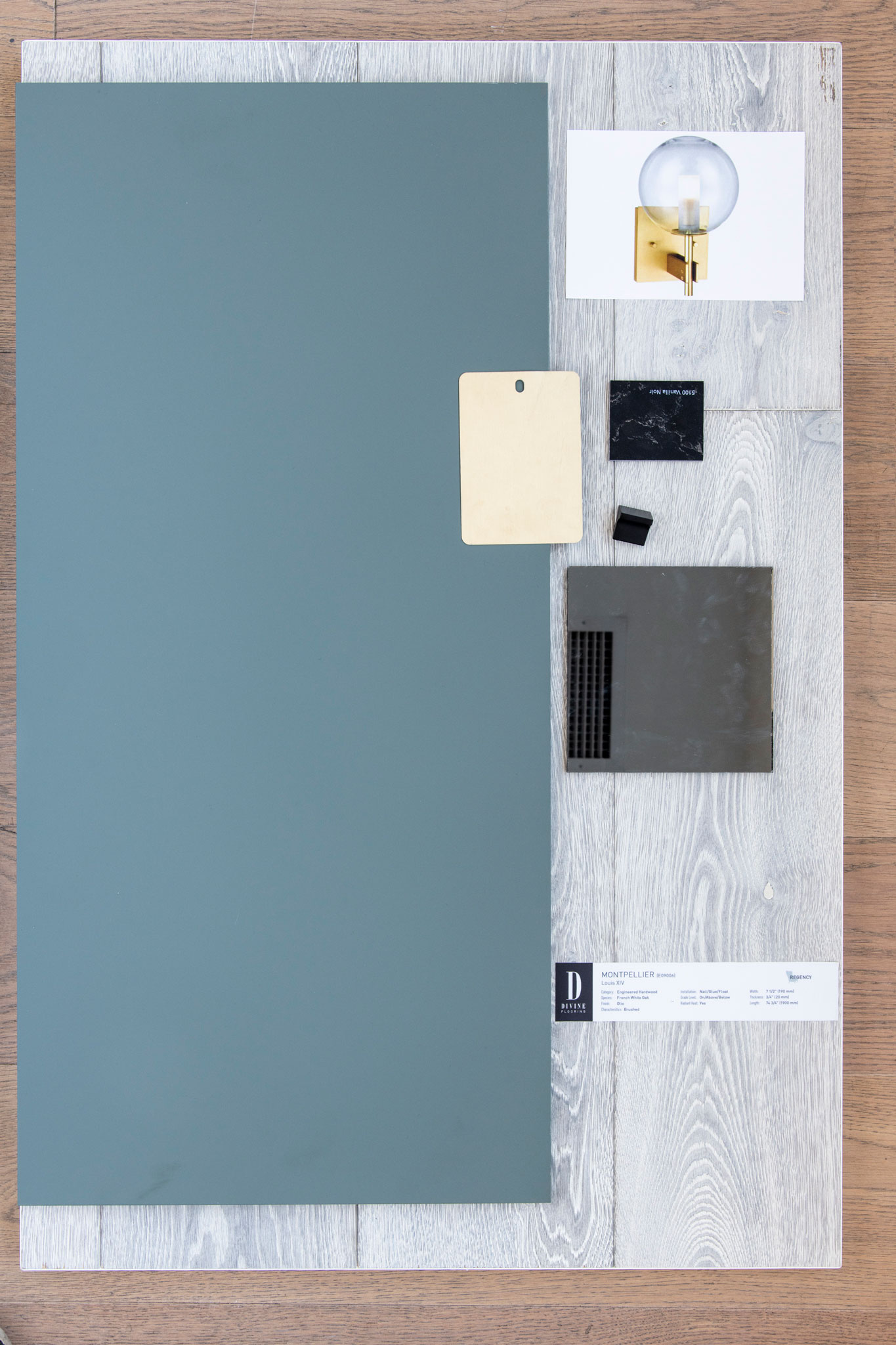 Design-duo Janelle Erickson and Stephanie Smith of SmithErickson Design also took part in #Reveal2018. The Calgary designers created a Parisian-inspired apartment foyer with Divine's Cosmopolitan Naked blonde oak hardwood as the focal point. According to Erickson, flooring often serves as a point of inspiration for the pair's projects making trips to Divine with clients in tow an essential part of their process.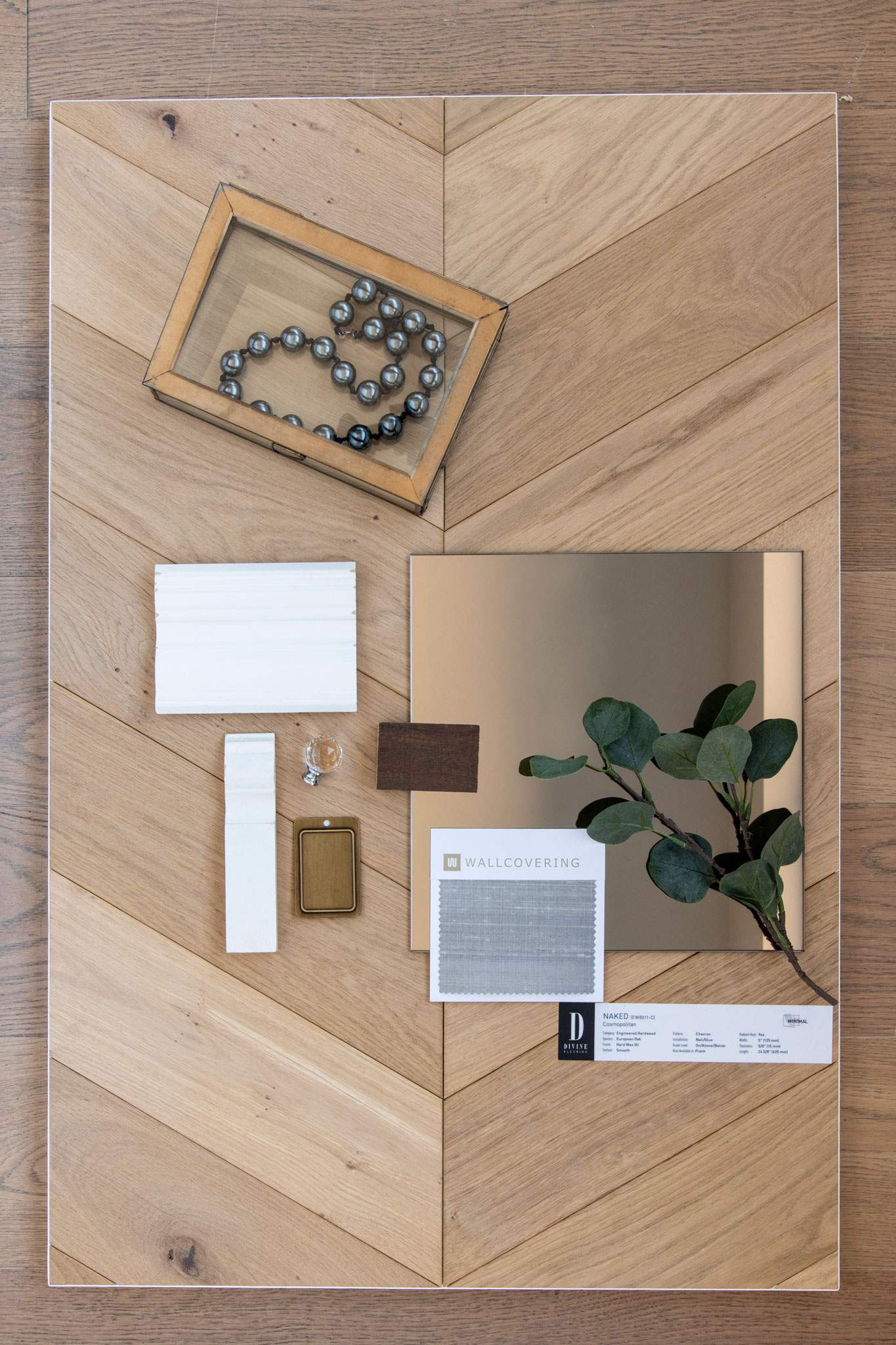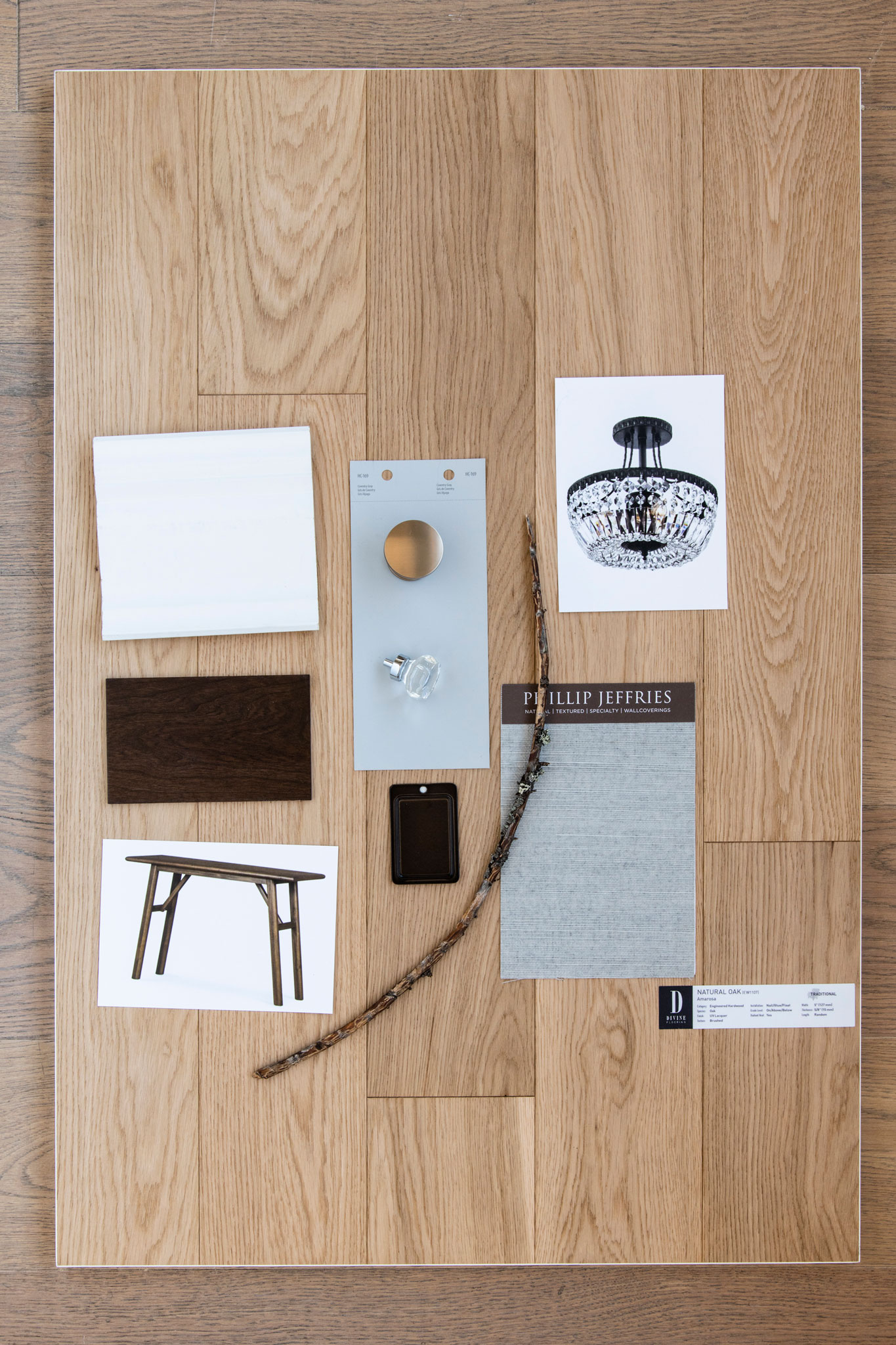 "Divine has huge selection, so it's always a great starting point, from our darks to our lights to narrow planks to wider planks, as well as different materials like luxury vinyl plank (LVP)," says Erickson. Smith adds that Divine's LVP selection creates an opportunity to capture a luxurious look for less. "LVP is a great budget-friendly option. It's a great alternative that looks like hardwood."
Divine's extensive selection ensures that luxury is attainable at any budget.
Designer Nyla Free of Nyla Free Design Inc. used Divine's Farmhouse Collection Corsanello hardwood laid in a herringbone pattern for her powder room vignette for #Reveal2018. Free says rethinking how flooring is installed (a straight lay, for example, will save money on installation compared to a herringbone or chevron pattern), along with considering lower-price materials can help home renovators realize their vision for less. Free also suggests finding new ways to use what you already have, and, when in doubt, ask the experts.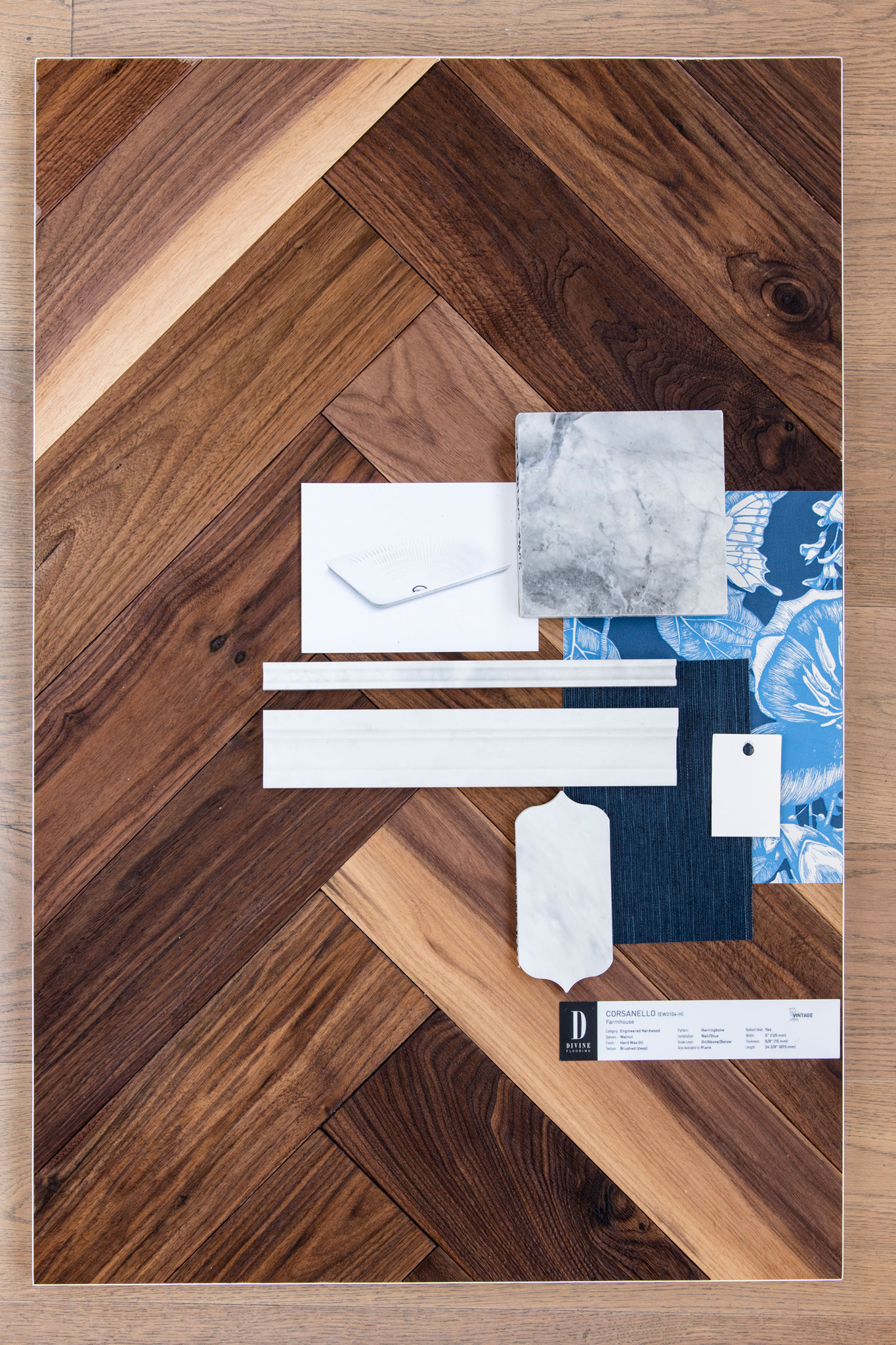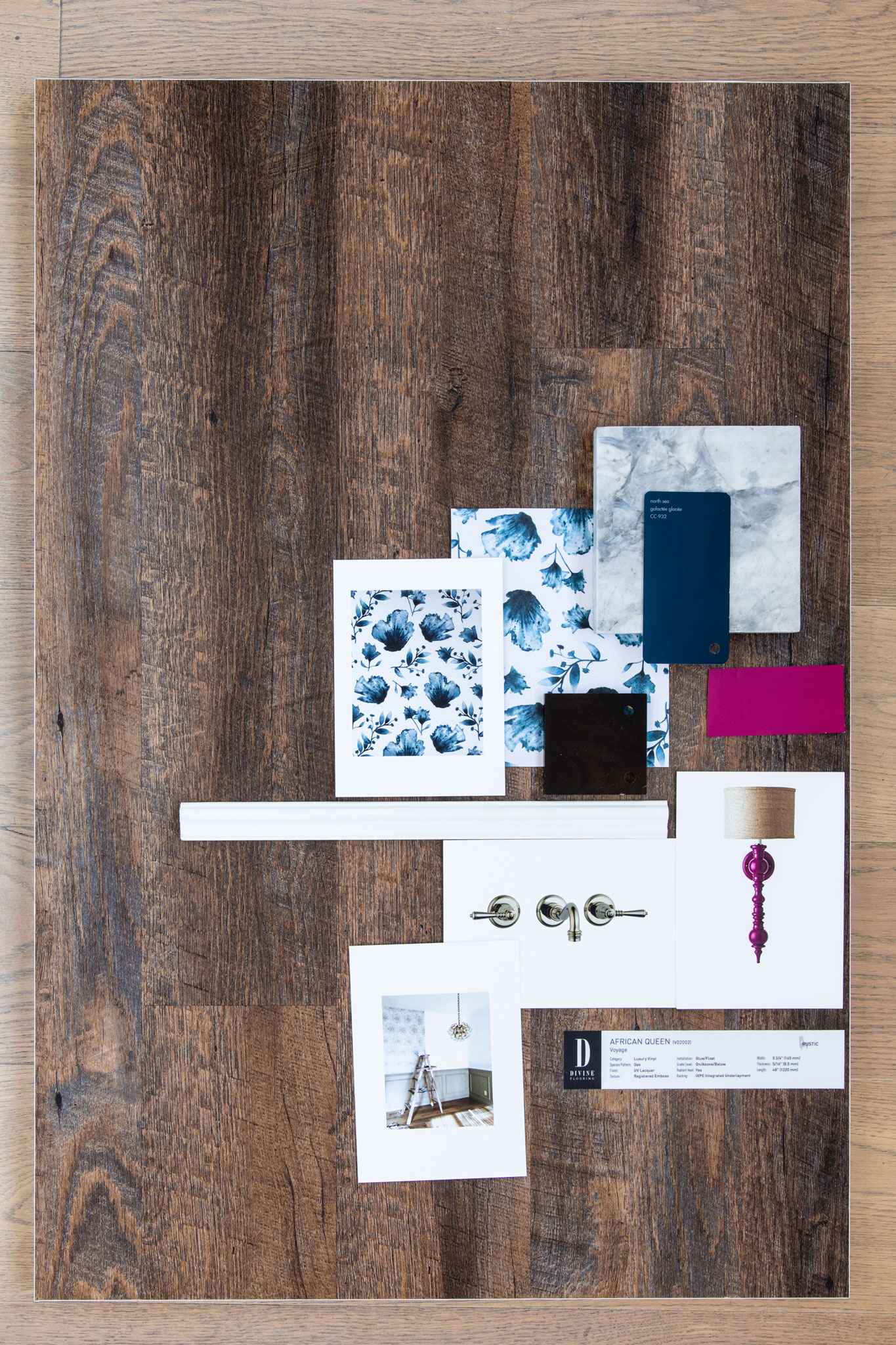 "When embarking on a project in which you're looking to save money, take a look at what you currently have. There may be something offered a new lease on life if some things are changed around the room," says Free. "I also highly recommend talking to the experts at Divine. They always have great insight and advice that will be very useful."
Discover what Divine can offer your next project by visiting DivineFloor.com, or by visiting the Calgary Showroom at 6717 Fairmount Drive S.E.
This content was supplied by the advertiser for commercial purposes. It is not written by and does not necessarily reflect the views of Avenue staff.