While Calgary might be best known for its annual Stampede extravaganza, the city has a vibrant social hub that offers exciting events and activities year-round. Whether you're looking to discover new scenic pathways, exceptional culinary experiences or fun activities for the whole family, Calgary's downtown core has it all. 
Downtown Calgary has some of Canada's most renowned restaurants, a bustling bar scene, striking public art, outdoor playgrounds galore and even some adrenaline-filled activities, so you may not know where to start. With the #ExploreDowntownYYC campaign, you can make the most of your downtown experience. The campaign offers itineraries and neighbourhood guides to help you plan your next downtown adventure. Locals and visitors alike are encouraged to share their favourite experiences by using the hashtag on social platforms. A thriving downtown means a thriving city, and everyone can play a part in keeping Downtown Calgary as colourful and lively as ever.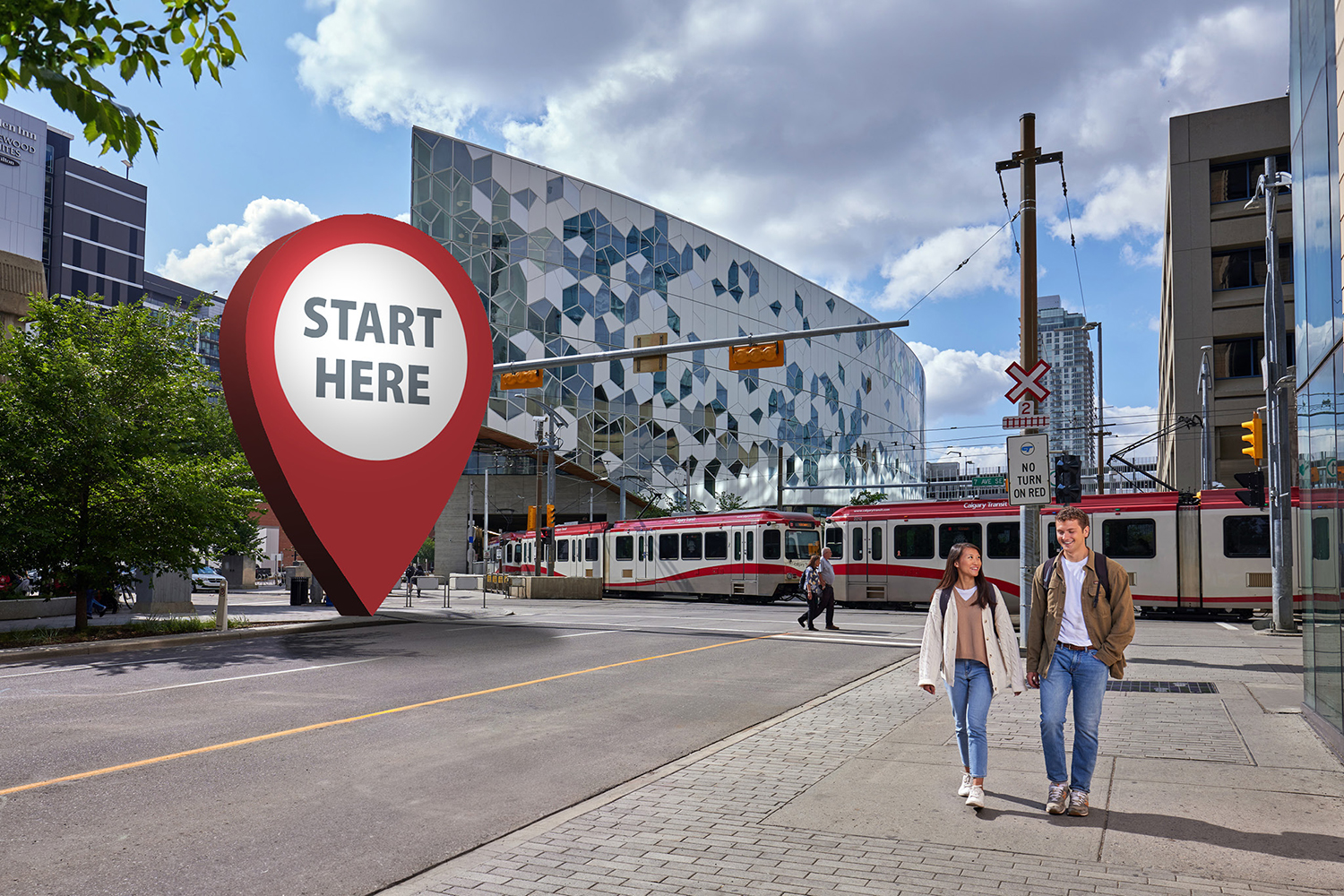 "Downtown is the economic and cultural heart of Calgary," says Thom Mahler, director of Downtown Strategy with The City of Calgary. "It's our central hub for business, innovation and creativity. What happens downtown has a direct impact on all Calgarians and in order to achieve our collective goal of a vibrant core, we need to support our local businesses, work with our downtown partners and encourage Calgarians to come downtown and experience all that it has to offer."
Downtown Calgary stretches well beyond traditional 9-5 business offerings. For foodies, Calgary is home to some of the country's best chefs. The streets are lined with restaurants offering diverse delicious culinary experiences, from steakhouses offering mouthwatering Alberta prime beef to an array of international flavours like Italian, Mexican and Vietnamese. For outdoor enthusiasts, check out the scenic pathways, picnic-perfect parks and the beautiful Bow River. And for those who are up for exploring, the different districts that make up the city centre offer a range of unique atmospheres. They're known for their distinct historical and cultural roots, and for some, their eclectic energy.
"Downtown is where it all happens — it's the pulse of our city and no matter what you're looking for, you'll find it here," says Mahler.
The City of Calgary is committed to the continued revitalization of the core and having a thriving, future-forward downtown in order to ensure Calgary remains one of the greatest places to live and work. The #ExploreDowntownYYC campaign is just one of many efforts that aim to create more opportunities to drive economic growth.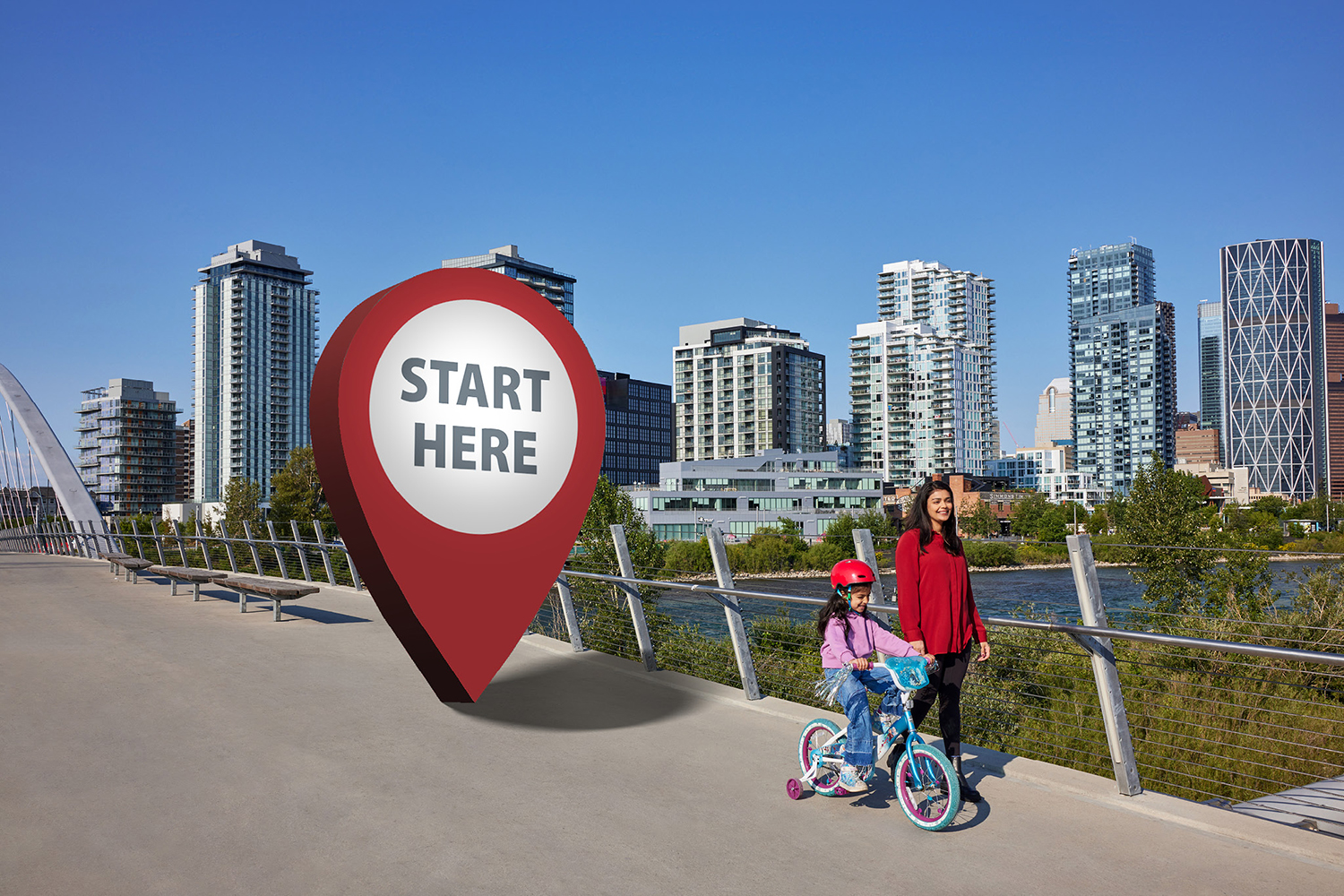 "Downtown vibrancy is critical to attract companies, capital and talent to Calgary," says Brad Parry, president and CEO for Calgary Economic Development. "We know people come here for jobs and opportunities, but then stay for everything else the city has to offer."
Downtown is the heart of the city where Calgarians find community, where creativity knows no bounds, where memories are made. Start your downtown adventure today.  
To learn more, visit calgary.ca/exploredowntown.
This content was supplied by the advertiser for commercial purposes. It is not written by and does not necessarily reflect the views of Avenue staff.