Janelle Erickson and Stephanie Smith take an entirely collaborative approach to their design work, resulting in projects that benefit from the pair's dynamic strengths and variety of influences.
At their boutique interior design studio, SmithErickson Designs, the duo pulls from their combined expertise to create inspired spaces for their clientele, exemplified in their vintage foyer vignette at Calgary's Divine Flooring Showroom. Starting with Divine's Cosmopolitan Naked oak hardwood, the foyer was assembled to create a lasting first impression through timeless design and decor choices.
Here, Smith and Erickson explore how they worked to evoke a vintage Parisian feel in the vignette, and how Divine Flooring can help realize a vision while staying within your budget.
Tell us about the space you designed for Divine Flooring.
Janelle Erickson: We were asked to design an interior space with Divine [as part of the #Reveal2018 series], which we drew from a box for. And we were fortunate enough to get vintage and foyer.
Stephanie Smith: We were very excited to get the foyer because we feel it's the first impression to your home, so we had this opportunity to create this very grand and elegant space as you walked in.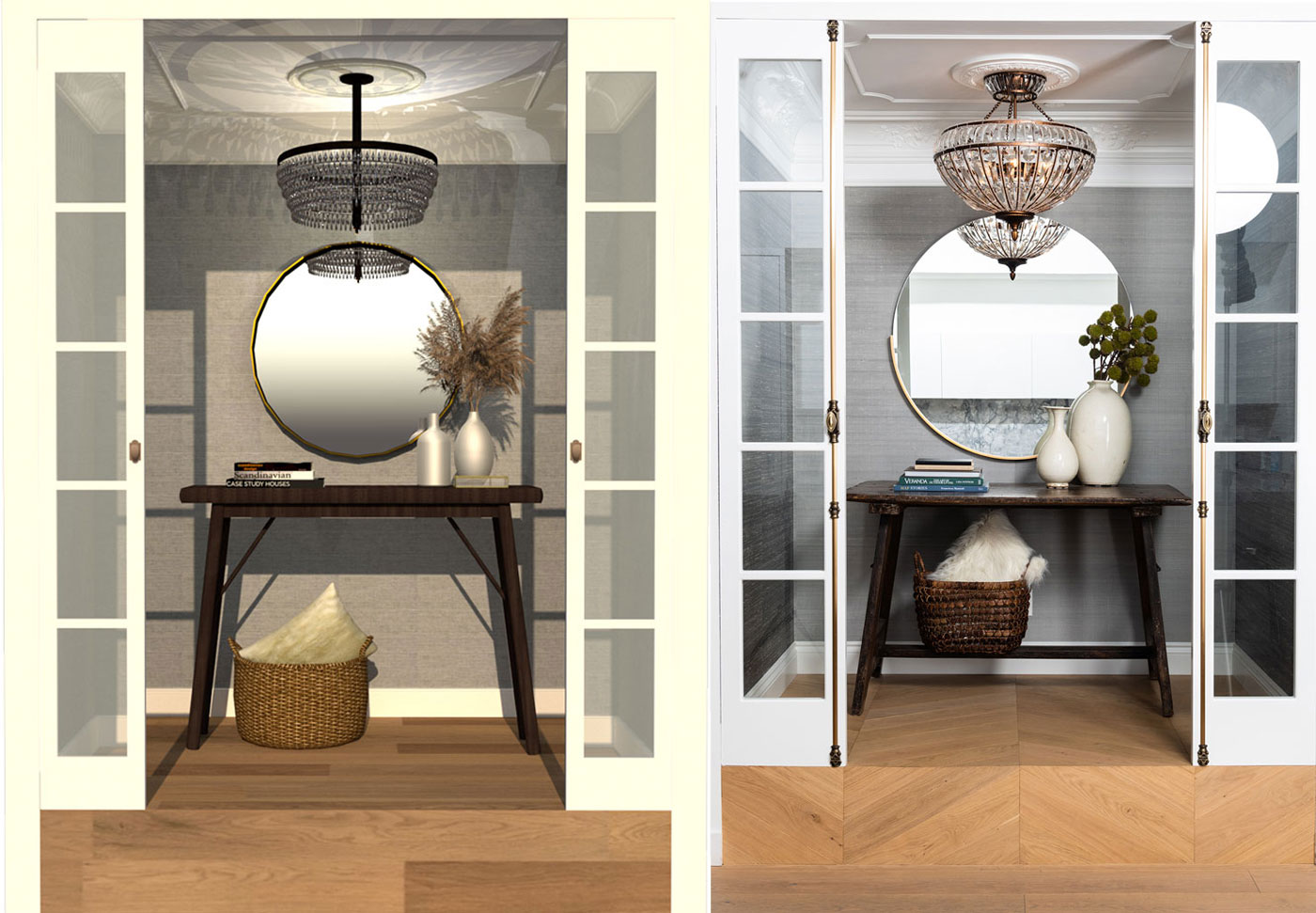 What was your inspiration behind the vignette? 
JE: With the blonde oak, we drew inspiration from Parisian apartments. We started pulling up photos and really appreciating moulding details. We felt like that was really important to add texture and depth to our foyer.
SS: With the Parisian theme, we also really drew inspiration in laying floors in different patterns. So this particular floor has a chevron pattern, which offers a very old-world feel.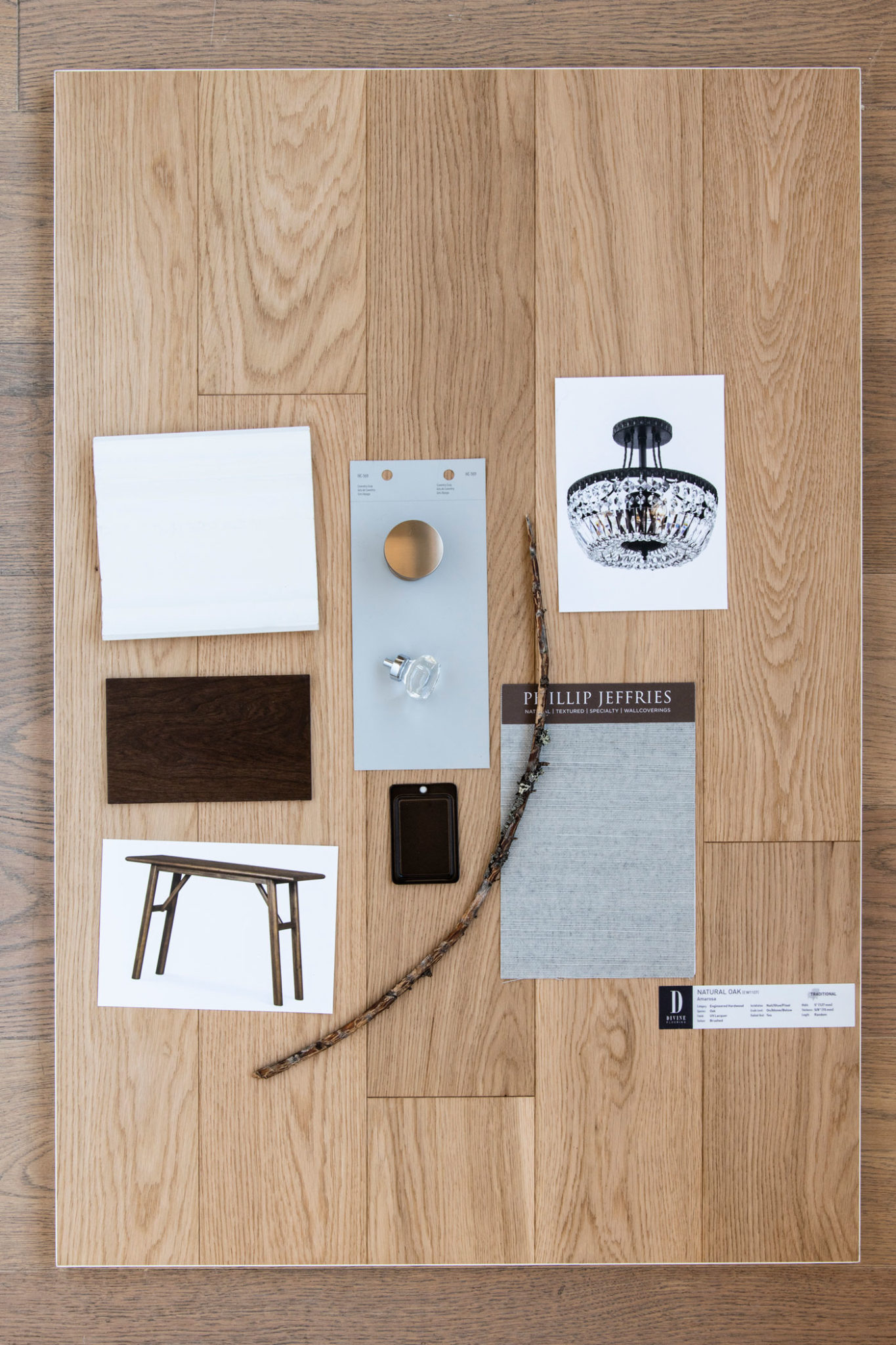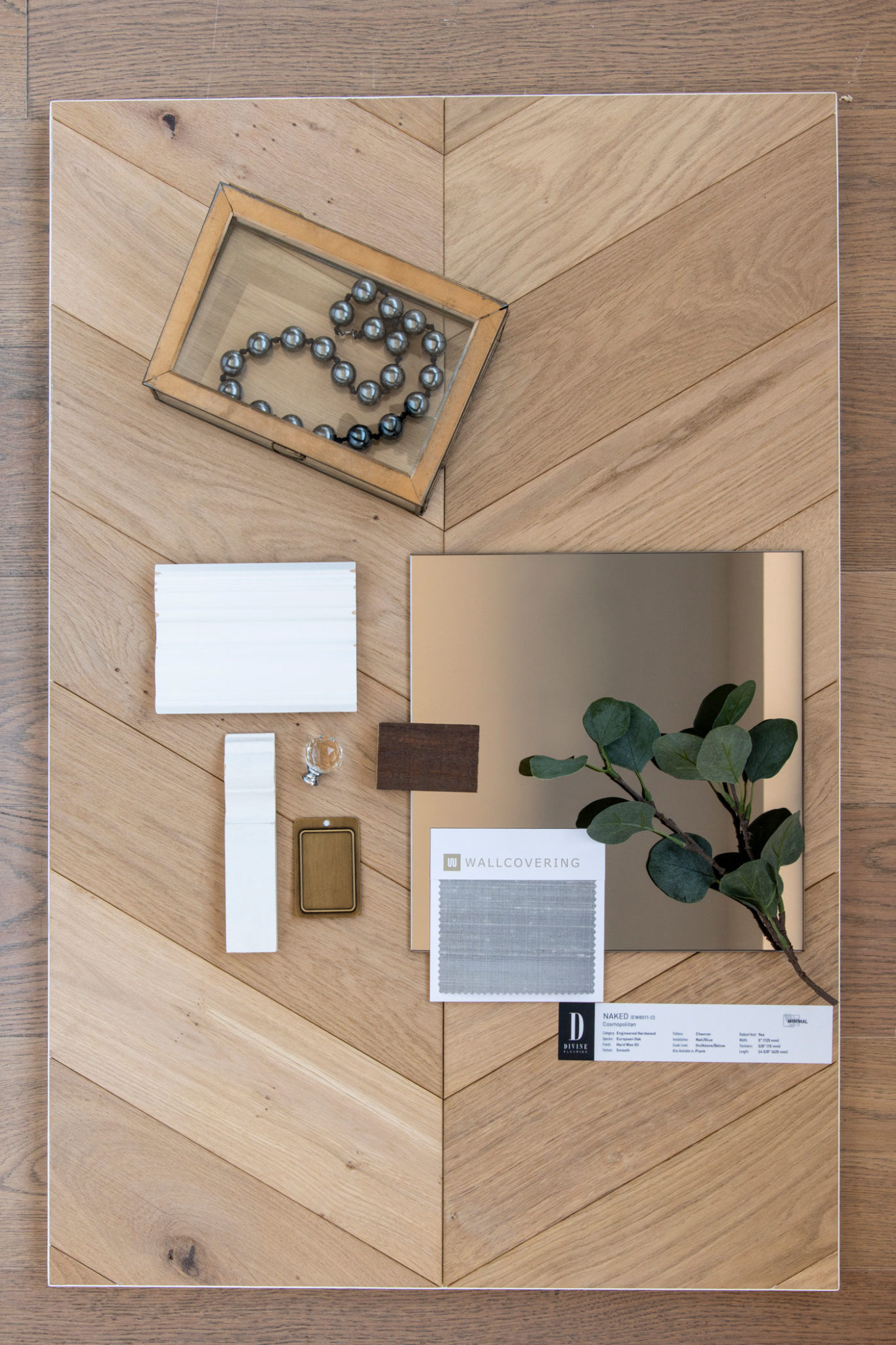 How do you go about approaching a space on a budget? 
JE: With our designs, we like to juggle with the highs and lows. So we don't like to keep it consistent with lower price point materials, because we find it will sort of read that way. You balance it — you bring in a higher price point floor, but balance it out in different materials with a lower price point.
We actually do, a lot of the time, start with flooring. So if it's a renovation that we're doing — say a main floor or a kitchen renovation — we'll start with the floor and work from the ground up. Divine has huge selection, so it's always a great starting point, from our darks to our lights, narrow planks to wider planks, as well as different materials like LVP (luxury vinyl plank).
SS: LVP is a great budget friendly option, too. It's a great alternative that looks just like hardwood.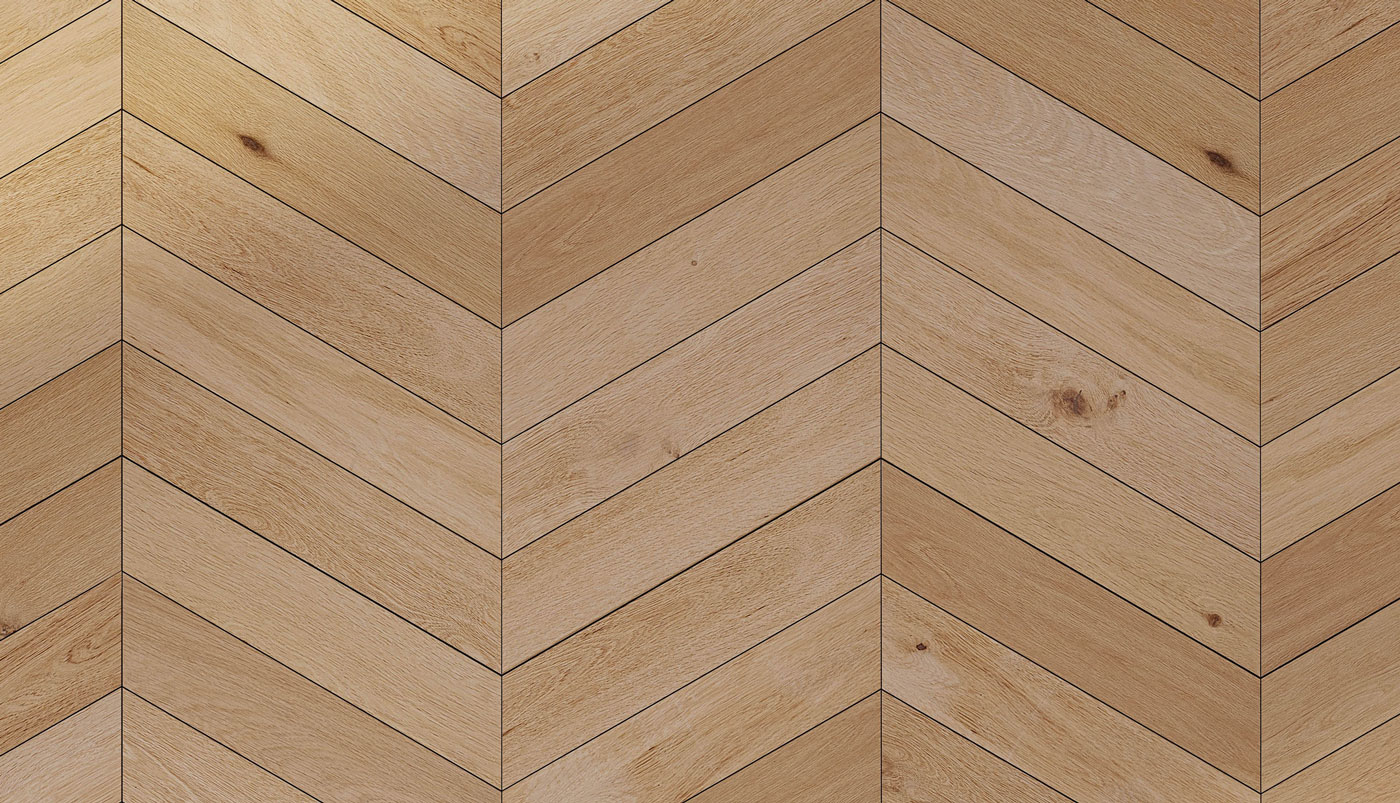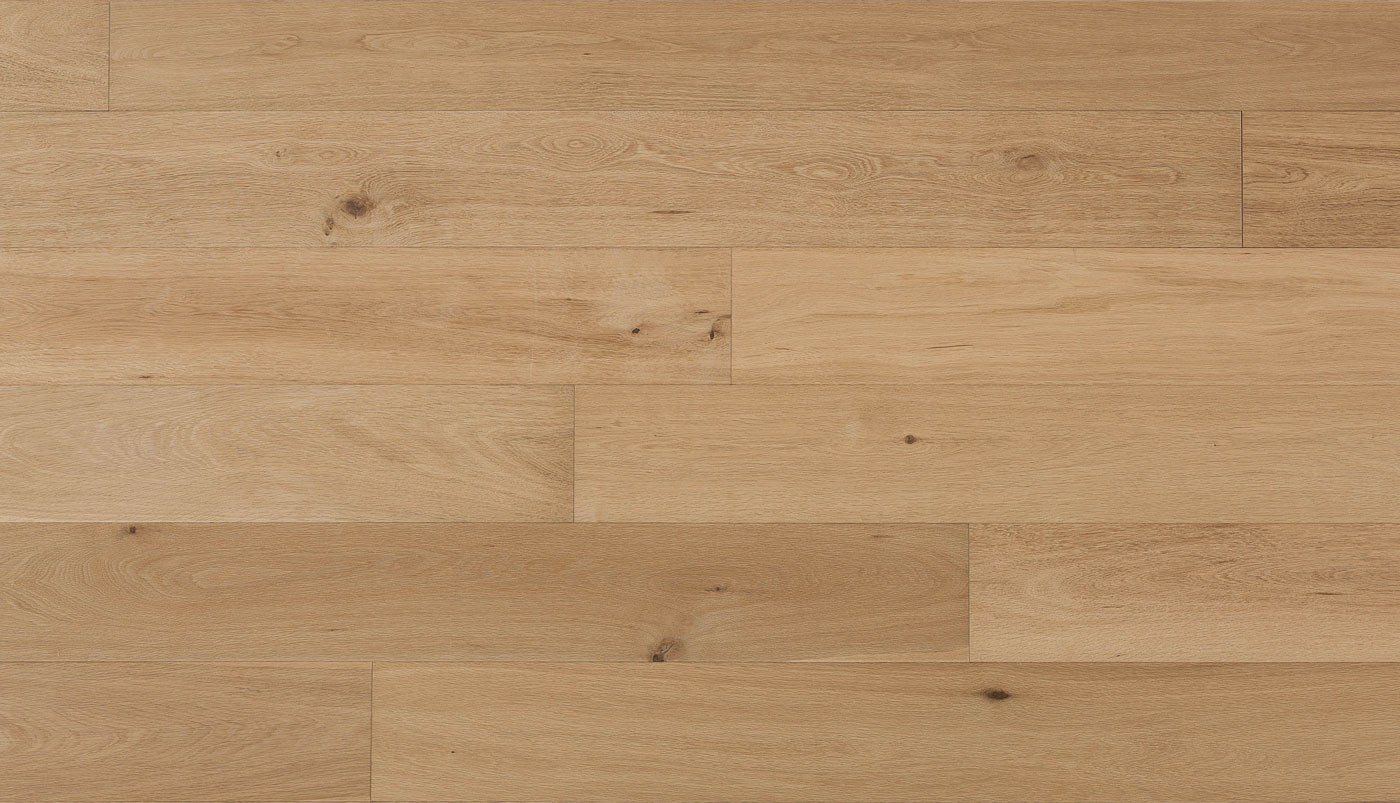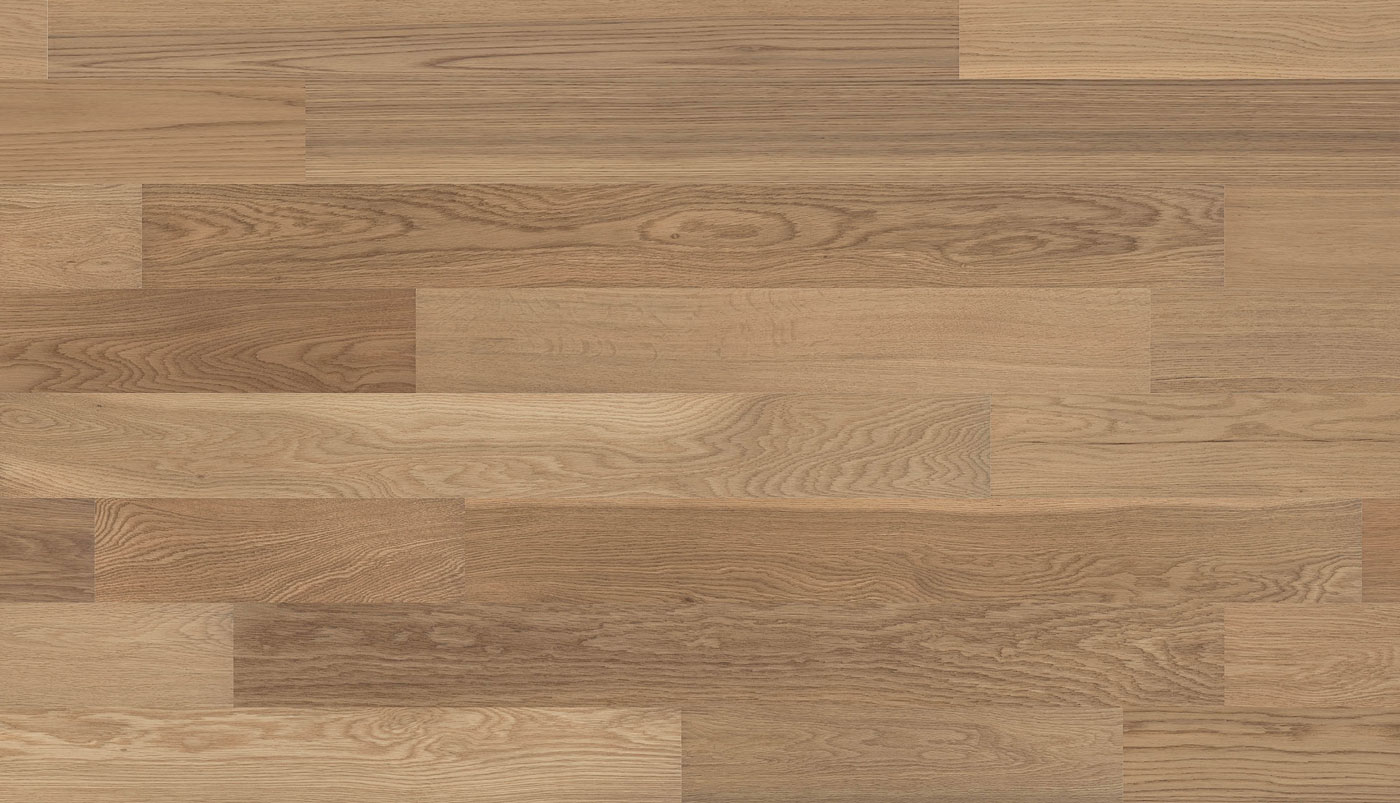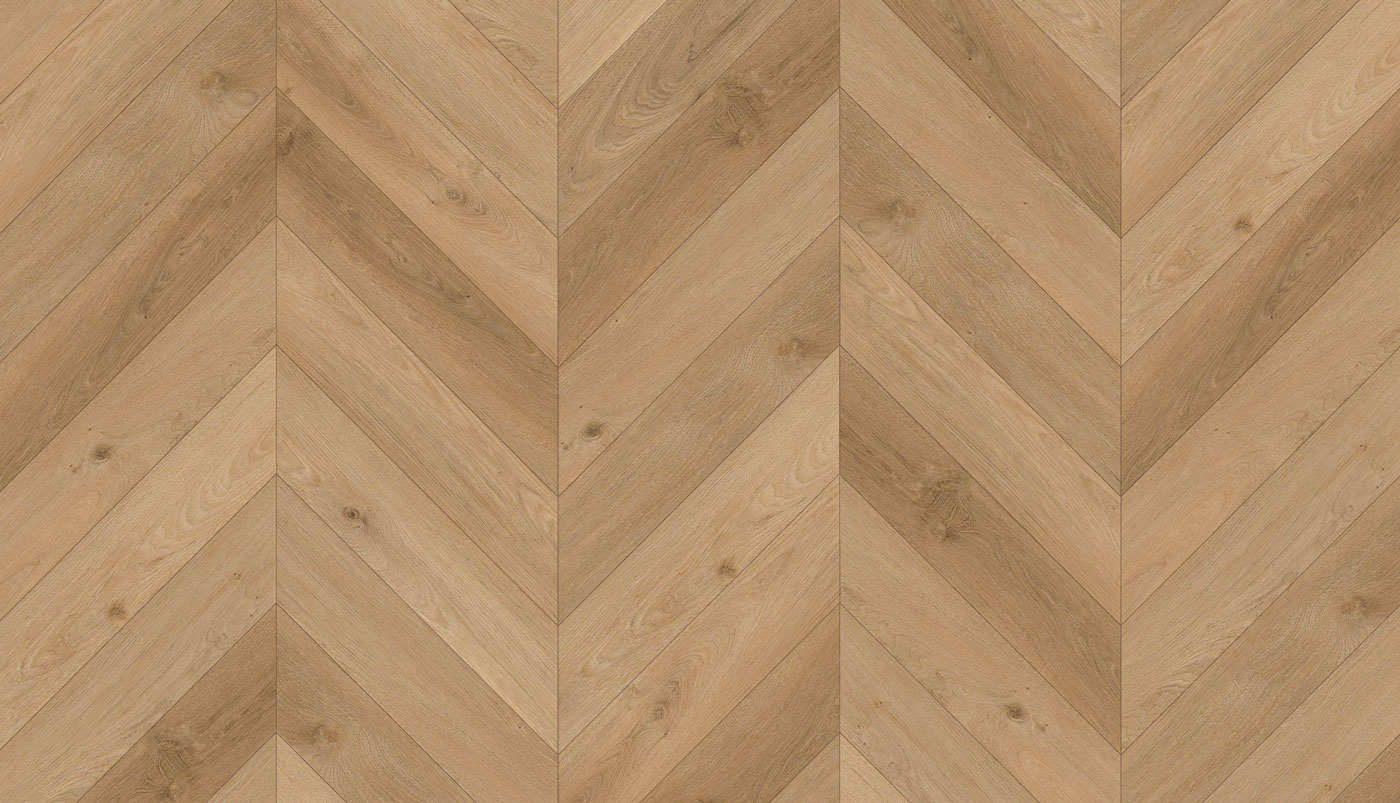 How can Divine help a designer or a home renovator approach a space?
JE: When we bring in a client, even the finishes in the showroom are clean and crisp, so it's really easy to envision and to see the flooring as its own. It really highlights the natural tones, the colouring in it, it's a nice clean slate.
SS: If you come down to Divine, they have a lot of knowledgeable staff that will be able to help you out, and so many products to look at on any budget — from affordable options to high-end alternatives. This is a great starting point to start your renovation and get some ideas.
---
Divine Flooring is headquartered in Rocky View, AB and is a curator and service provider of flooring and accessories specializing in engineered hardwood, luxury vinyl and laminate with some supplemental tile and carpet. 
In its flagship showroom in Calgary, the company has six in-store vignettes to help inspire the consumer along their floor purchasing journey. Each vignette is fashioned after a distinctive style theme: traditional, Hollywood Regency, vintage, rustic, modern and minimal.
Find luxury for every budget at divinefloor.com
This content was produced for the advertiser by RedPoint Media for commercial purposes. It is not written by and does not necessarily reflect the views of Avenue staff.