Winter in Calgary is full of possibility. Falling temperatures mean more opportunities to skate, ski, snowshoe, toboggan or simply revel in the city's snow-softened beauty. The past year has presented a flurry of challenges, but Calgarians continue to find ways to delight in the season.
From revisiting classic winter activities that bring back memories of years past, to brand new experiences that offer new ways to love the snow, Calgarians know how to make the most of winter, all while staying positive and testing negative for COVID-19.
With the City of Calgary's Love Winter campaign as inspiration, we've rounded up some of the amazing things to experience both indoors and out this season.
Embracing the Great Outdoors in the city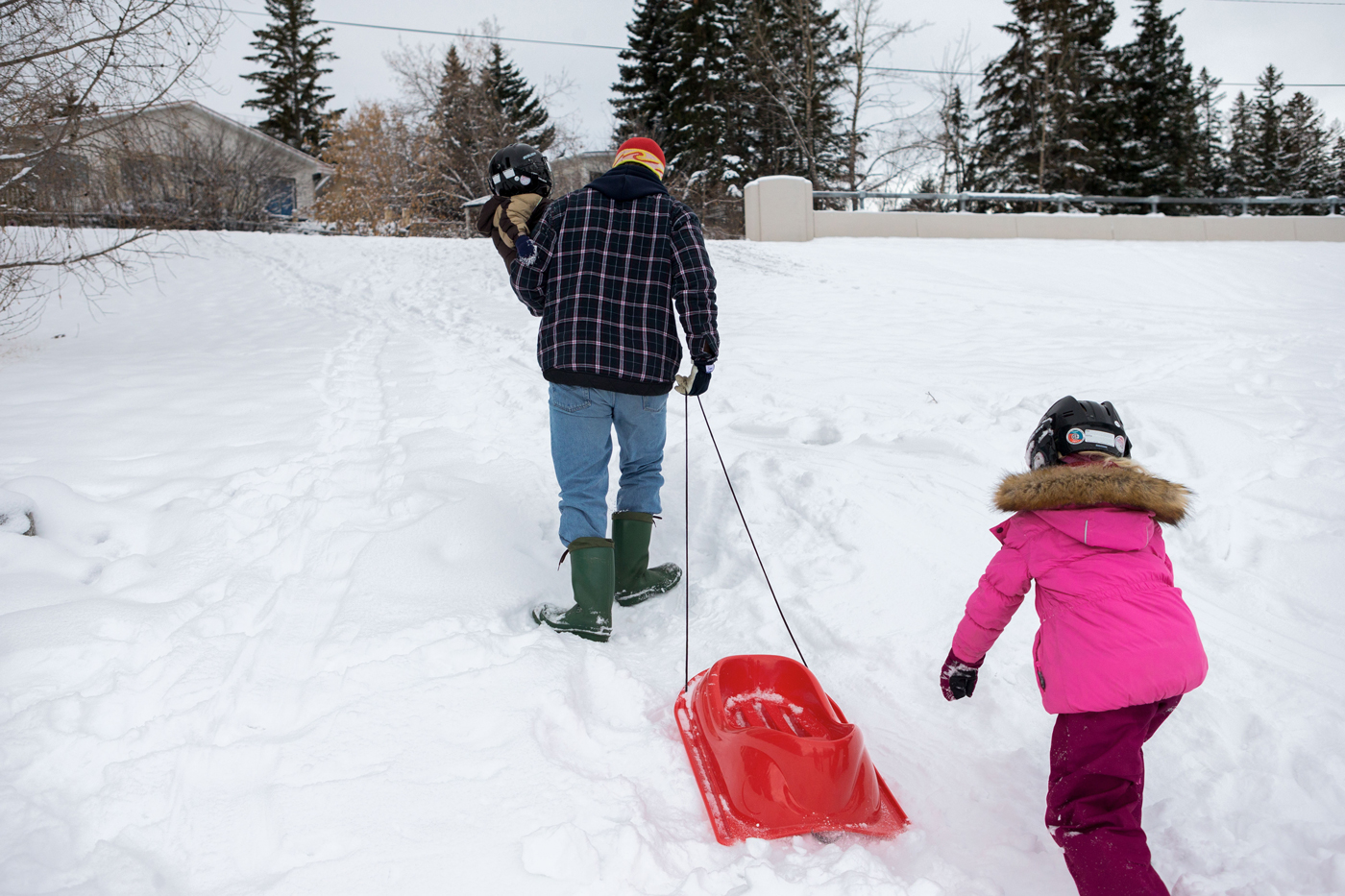 From snow racers to rustic wooden sledders, there's no wrong way to hit the toboggan hill. Calgary's home to several city-maintained sledding destinations, so you're likely just a short trip from an afternoon full of thrills and spills, which is also why helmets are recommended regardless of age. For a steep and fast ride, try St. Patrick's Island's hill or take your sled to the St. Andrew Heights toboggan hill, arguably the best in Calgary.
Possibly the only activity that rivals tobogganing in classic winter status is skating, and there's no shortage of great local outdoor rinks.  New this year are ice trails — flooded ice pathways — including a route that weaves through North Glenmore Park. COVID rules still apply no matter where you choose to get your laps in, so consider a morning or evening skate for a little extra space on the rink.
No skate or sled is complete without a hot chocolate to cap it off. The 10th Annual Hot Chocolate Fest runs through February, with a portion of every cocoa sold benefiting Calgary Meals on Wheels. Sample specialty drinks through February and classic hot chocolate year-round at local favourites like Café Beano, serving a "Golden Chai Chocolate" creation through the festival, and Calgary Heritage Roasting Company, which offers its s'more inspired "Campfire Delight" both with and without a shot of Kahlua.
Three More Calgary Outdoor Experiences
Embrace the winter weekend evenings with illuminated art displays by Calgary artists, running weekends from February 13 to 28.
Explore an old Calgary destination in a new way by cross-country skiing around the East Village's one-kilometre loop on Fort Calgary. Several city golf courses also double as cross-country skiing destinations during the winter.
Disc Golf
Traditional golf may be limited to the warm seasons, but the city and surrounding area's 12 public disc golf courses are open year-round. Stick a brightly coloured ribbon to your disc for a winter round so you can find it in the snow. 
Enjoy the City from Home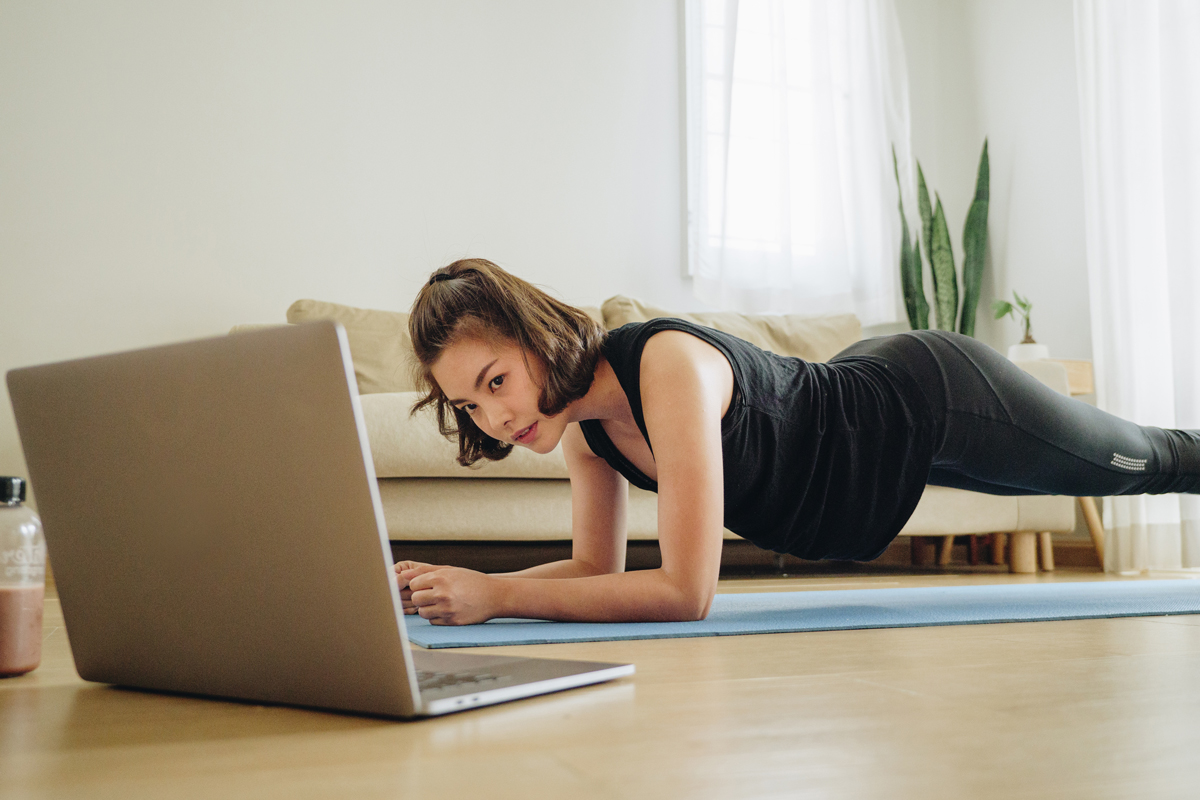 Of course we can't be outdoors all the time, especially when temperatures plummet, and there are plenty of ways to enjoy the best of the city from the comfort of your home.
Staying active at home can be a tricky task, but you can still work up a sweat from your living room through at-home programs from local gyms like The Academy or yoga studios like Junction 9.
With Calgary and the surrounding area well-represented in TV and movies, consider upping your binge game with a local-centric movie-night. You can see your favourite Inglewood pizza shop in the Fargo series, watch zombies infiltrate the Stampede grounds in Netflix's Black Summer or check out a new Calgary-shot thriller In Plainview on Amazon Prime.
If screen fatigue is kicking in, try honing your cooking skills with a little help from local take-home kits. You can make your own barbecue feast with a kit from Jane Bond BBQ, craft cocktails courtesy of a Proof box, and prepare a cupcake dessert using a Crave bake-at-home mix. Or support local and order in from your favourite restaurant instead.
For more quintessential Calgary winter experiences, head to calgary.ca/lovewinter. Share your own seasonal ideas across social media at #LoveWinterYYC
This content was produced for the advertiser by RedPoint Media for commercial purposes. It is not written by and does not necessarily reflect the views of Avenue staff.