The Ideal Home Exhibition first opened in London, UK in 1908 by Lord Northcliffe, a proprietor of the Daily Mail newspaper, as a way to showcase what one might need to build the ideal home. The show ran until the 1960s and, in addition to being widely popular, highlighted issues concerning child welfare, working-class housing and "homes fit for heroes." These early show homes brought a difference to the future of the real estate market by boosting access to home ownership, access to mortgages and an interest in interior design. And in 1979, another boost to the housing market arrived, this time in Calgary, with the establishment of Shane Homes. 
Today, when leading prospective home buyers on a tour through a Shane Homes show home, Michael MacLean, area manager for Shane Homes, says his favourite question to ask isn't what they loved most. It's what they didn't. 
"It's my go-to question," says MacLean with a laugh. "I use their answer to customize the layout and ensure the home is perfect to each homeowner's goal and wants."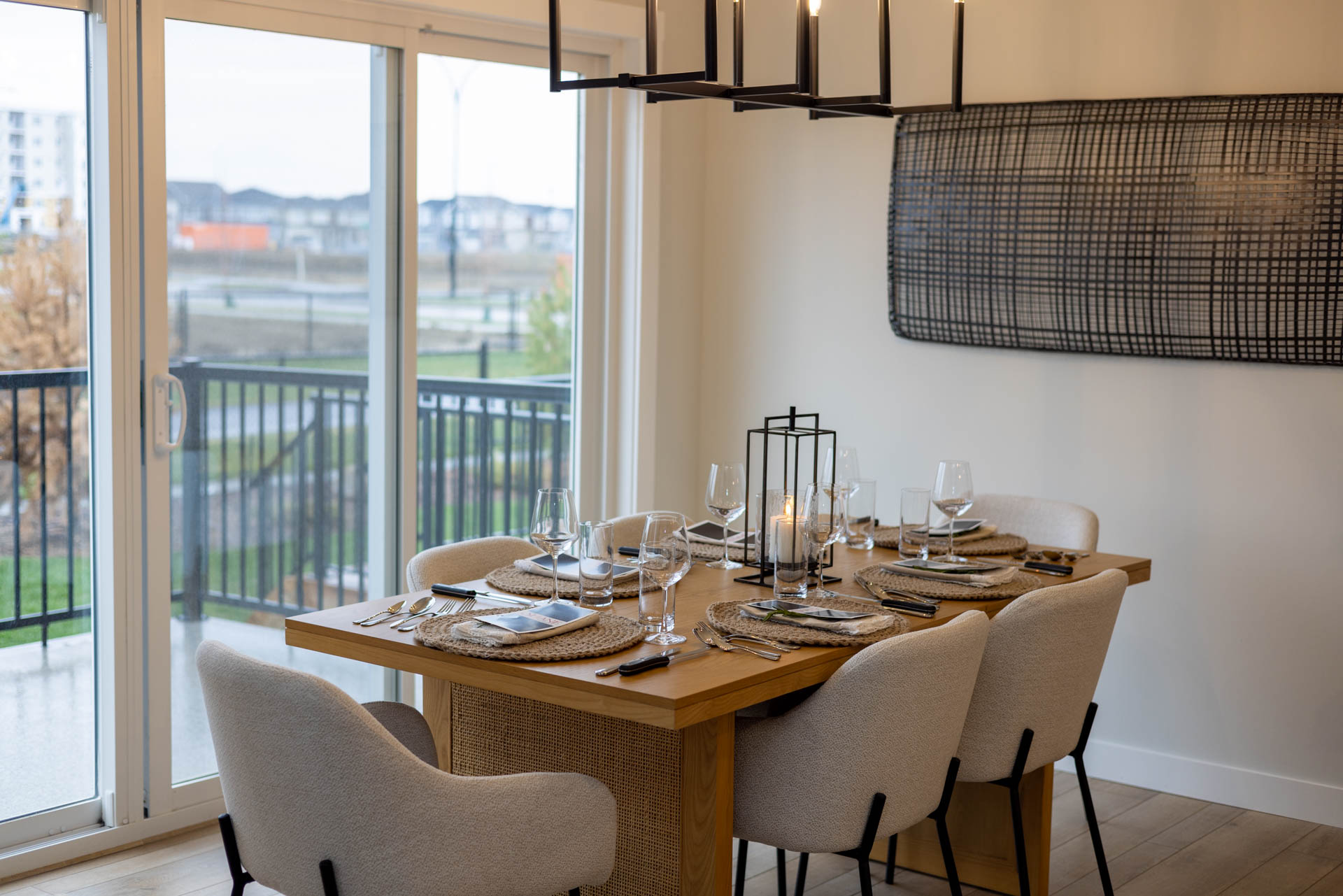 The "Love It or Customize It" program is a unique aspect of Shane Homes that puts homebuyers right in the design chair. From small customizations that update the look of the faucet or cabinet colours, to major structural changes like moving the entire kitchen or expanding the living room, it's all possible with Shane Homes. And, if you're only moving interior walls and the materials of the home remains the same, the costs are likely to stay the same as well. 
 The ability to customize a home down to the last details is what first drew Chef Krish Nair, regional executive chef at Stagewest Hospitality and Chopped Canada winner, to choosing a Shane Home for himself and his family. 
"The moment we stepped into their show room, we felt a special connection, as we were welcomed by the area manager Mike and he had answers to all our apprehensions," says Nair. "We got [to customize our home] as per our plan, and we could not have asked for more."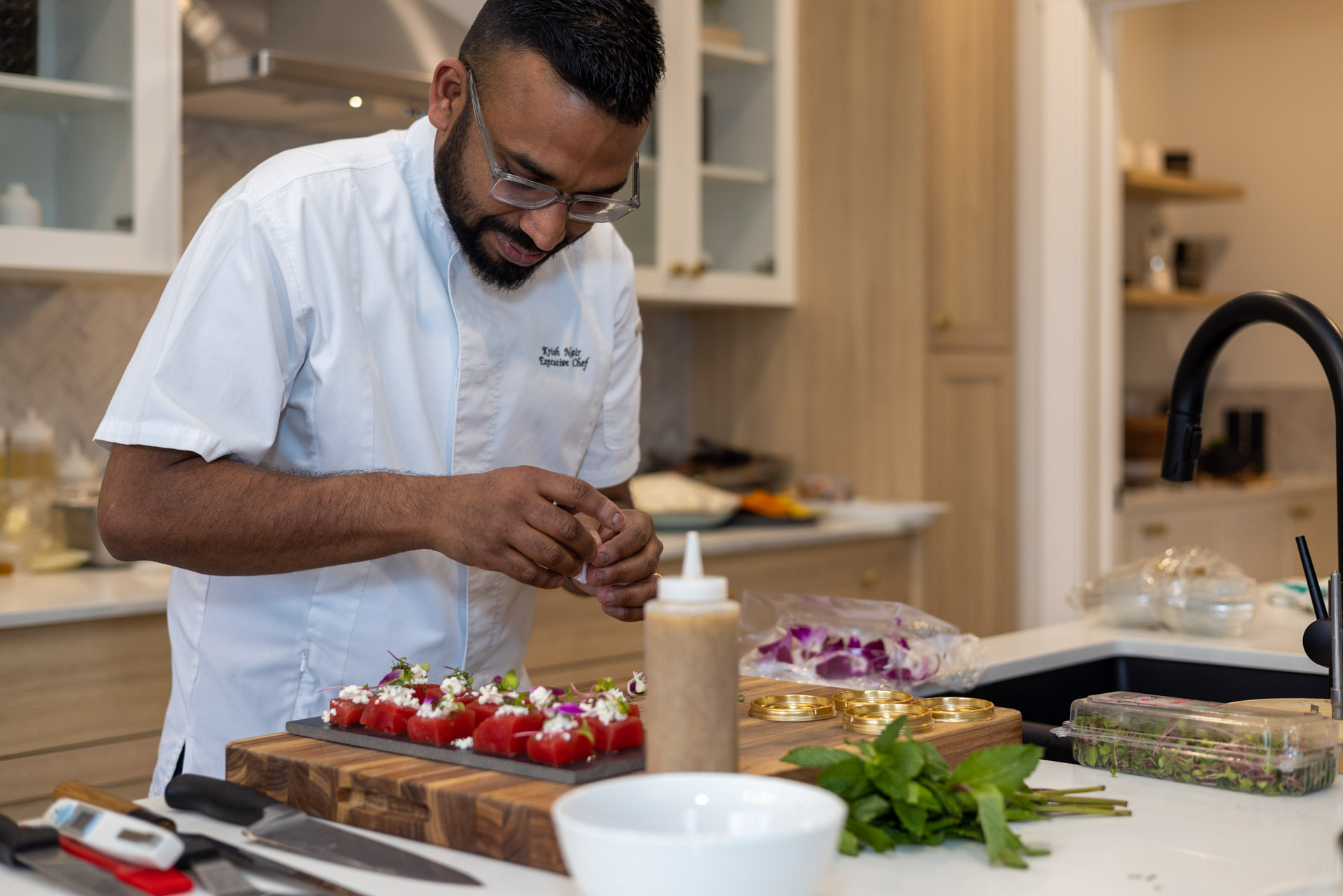 On a Saturday night in May, the Shane show home in Belmont — a three-bedroom, two-and-a-half-bathroom home — is filled with a group of friends and family ready to enjoy a home-cooked meal by Nair himself. While the award-winning chef stationed behind the Shane Home kitchen island counter is deftly navigating the gas stove and cooking dishes that already smell delectable and checking in on a roast in the wall-mounted oven, it feels anything but formal. With guests gathered at the dining table laughing over glasses of wine, more seated at the kitchen island and Nair in the kitchen searing slices of salmon and tri-coloured carrots for the first course, it feels like a gathering of new and old friends in a familial space. This is exactly what Shane Homes proudly envisions when creating their homes.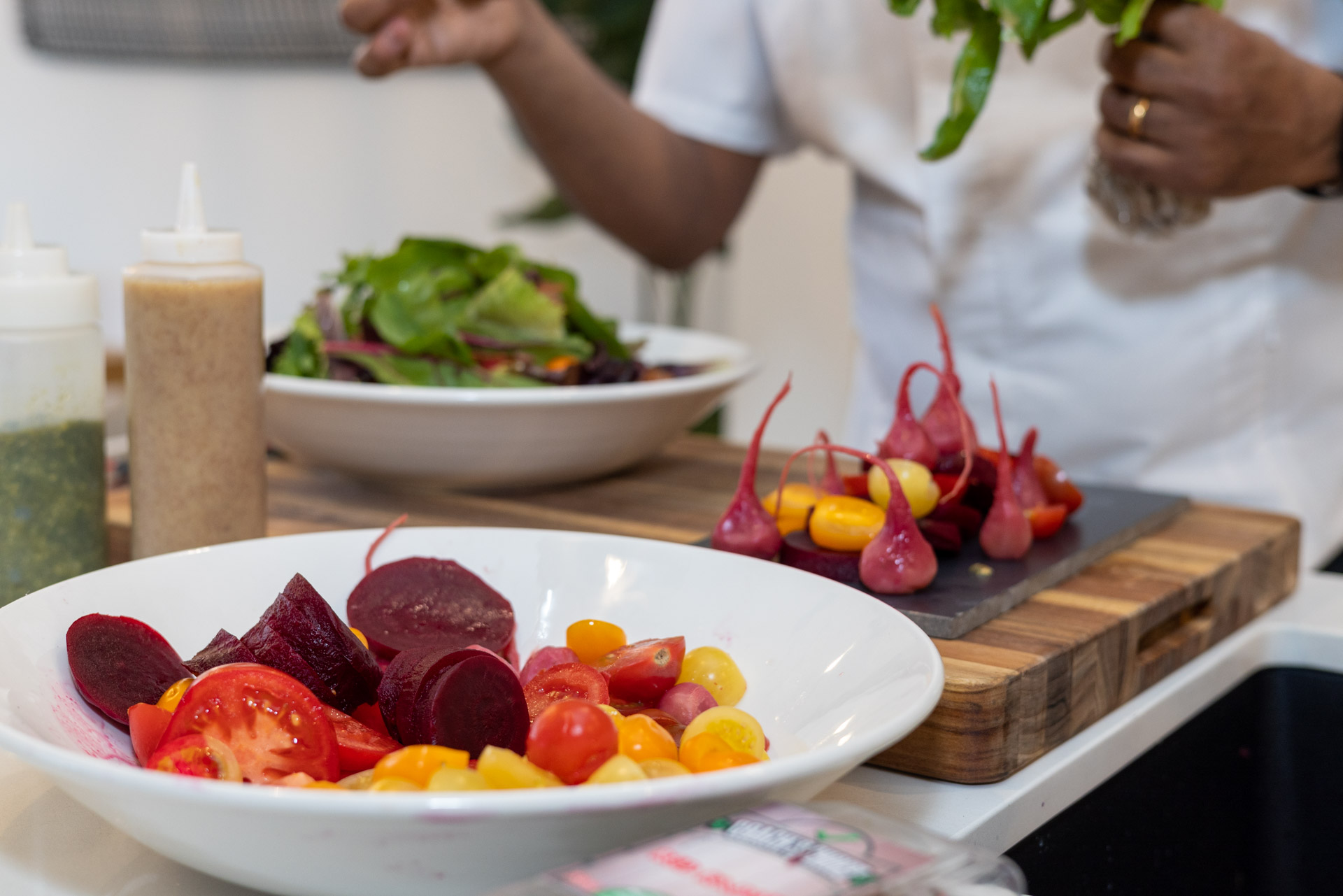 "These homes are designed for entertainment, and they're also very focused on family comfort," says MacLean. 
The kitchen offers informal seating at the island to sit and chat with the chef of the night, while the formal dining space sits just off the kitchen. Here, guests can still be a part of the conversation while drinking and dining. The main floor of the home also offers a cozy living room space, complete with a gas fireplace. Of course, this layout is just one example of what a Shane Home can be designed like. It showcases that homeowners have the opportunity to turn their Shane Home living space into a fine dining venue at any time. 
 While tonight is a tailored dining and entertaining experience, it's easy to imagine how a family gathering could continue well into the night. After dinner, the basement offers an open recreation space to play board games or watch a movie together. Upstairs, the central bonus room connects the bedrooms on either side of the hallway, and also creates an informal seating area to chat after dinner or enjoy a few glasses of digestives and more laughs before heading off to bed.
Want to experience a Shane Home for yourself? Visit shanehomes.com or check out the Belmont show home at 21 Belmont Villas S.W.
This content was produced for the advertiser by RedPoint Media for commercial purposes. It is not written by and does not necessarily reflect the views of Avenue staff.