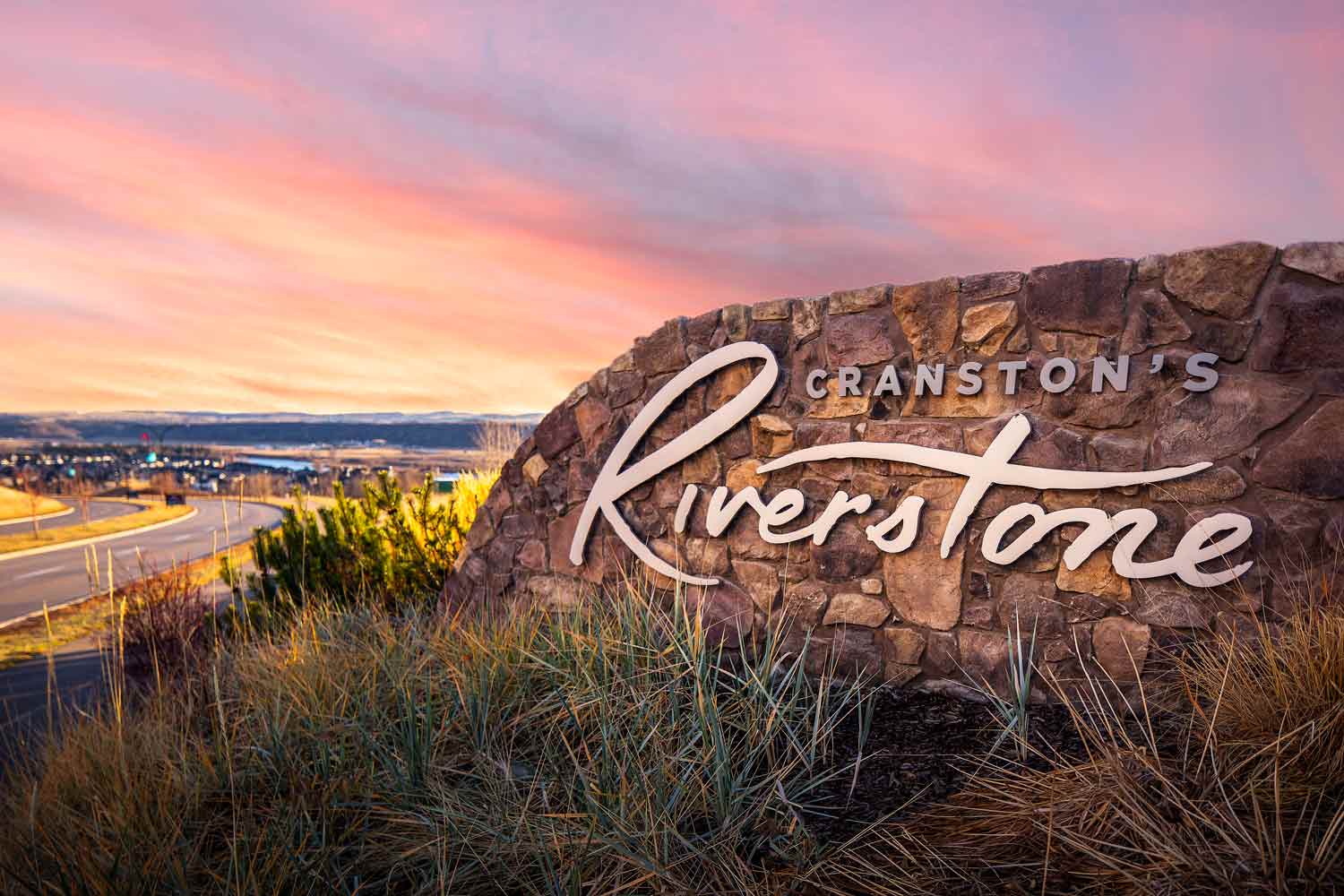 Described as one of the best-kept secrets in Calgary's Southeast, Cranston's Riverstone is a one-of-a-kind community, tucked away at the edge of the Bow River, offering a beautiful natural escape with thoughtfully designed streetscapes and stunning views — all without sacrificing modern comforts and conveniences.
You only need to speak to the savvy Calgarians that call Cranston's Riverstone home, like new Riverstone residents Erik and Tamara Anderson, to uncover what makes it special.
The Natural Beauty of a Quiet Reserve
In addition to its own beautiful parks, Cranston's Riverstone offers the unique surroundings of the Fish Creek Park environmental reserve — a beautiful natural landscape with countless areas to explore and enjoy.
"From the moment we caught our first view of the valley, we were awestruck by the beauty of Riverstone. It's a hidden gem that you'd never see unless you were coming home. The view from our back deck is amazing; it goes on for miles.- Erik
Calgary's Top Builders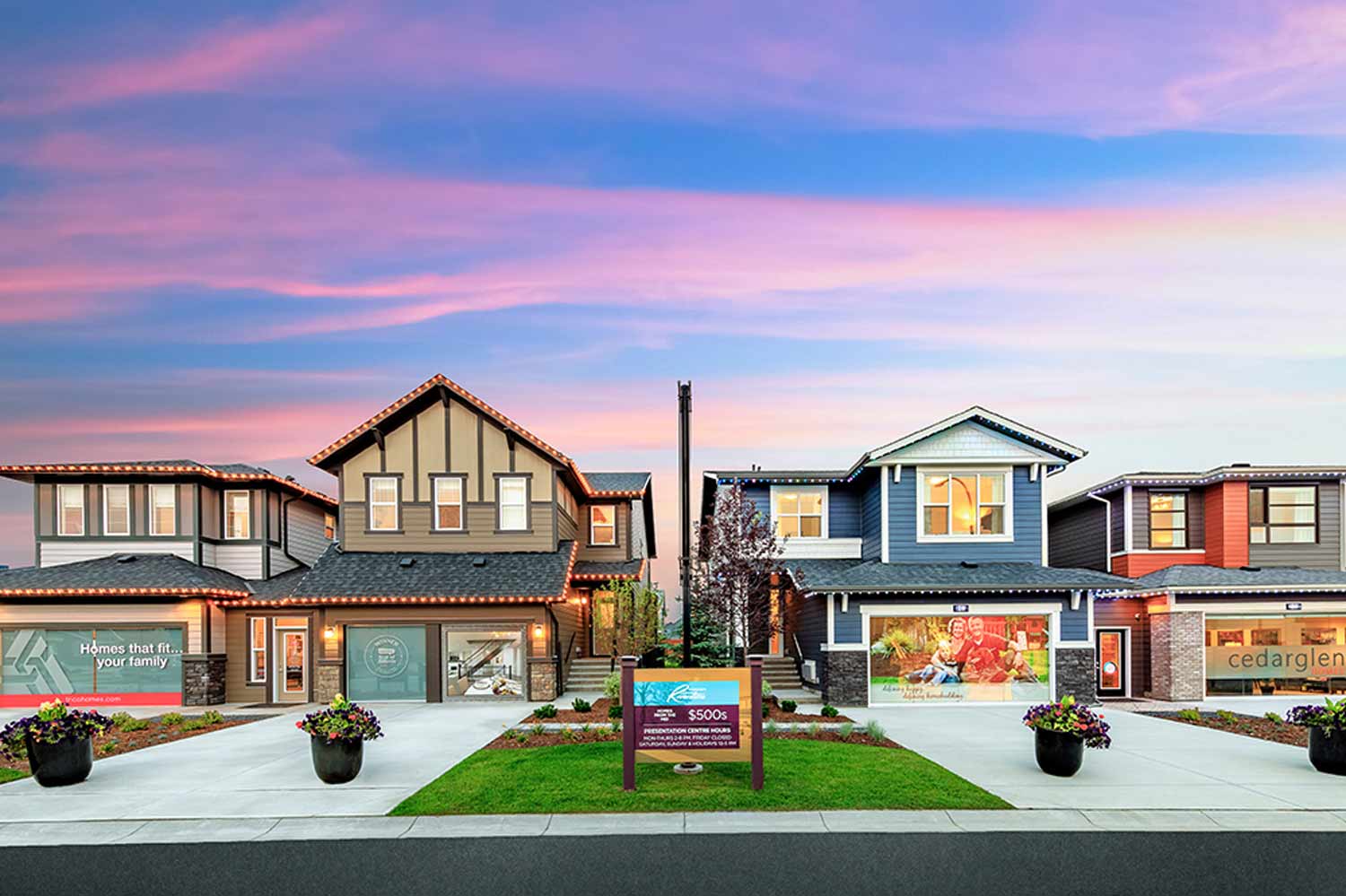 As with all Brookfield Residential communities, Cranston's Riverstone offers impressive builder options include the best Alberta has to offer, including: Avalon Master Builder, Baywest Homes, Brookfield Residential, Calbridge Homes, Cedarglen Homes and Trico Homes
"There were plenty of great options, and our final product was a mix of everything we liked from each of them. Our base style was the Cedarglen Huxley, but we were able to customize it to our exact preferences thanks to a build team that was engaged, accommodating and incredibly easy to work with." – Erik
Connectivity by Design
Cranston's Riverstone offers an expansive network of trails and pathways, that weave naturally throughout the community, connecting neighbours to the people and places that make up this like-minded community.
"We've taken advantage of the trails and parks with our son Lucas and our dog Fenway every day since moving here. The trails connect to our back yard and wind throughout the community's many parks. The variety ensures there's always something the kids can enjoy now, and something to look forward to in the future." -Tamara
Making True Connections Within the Community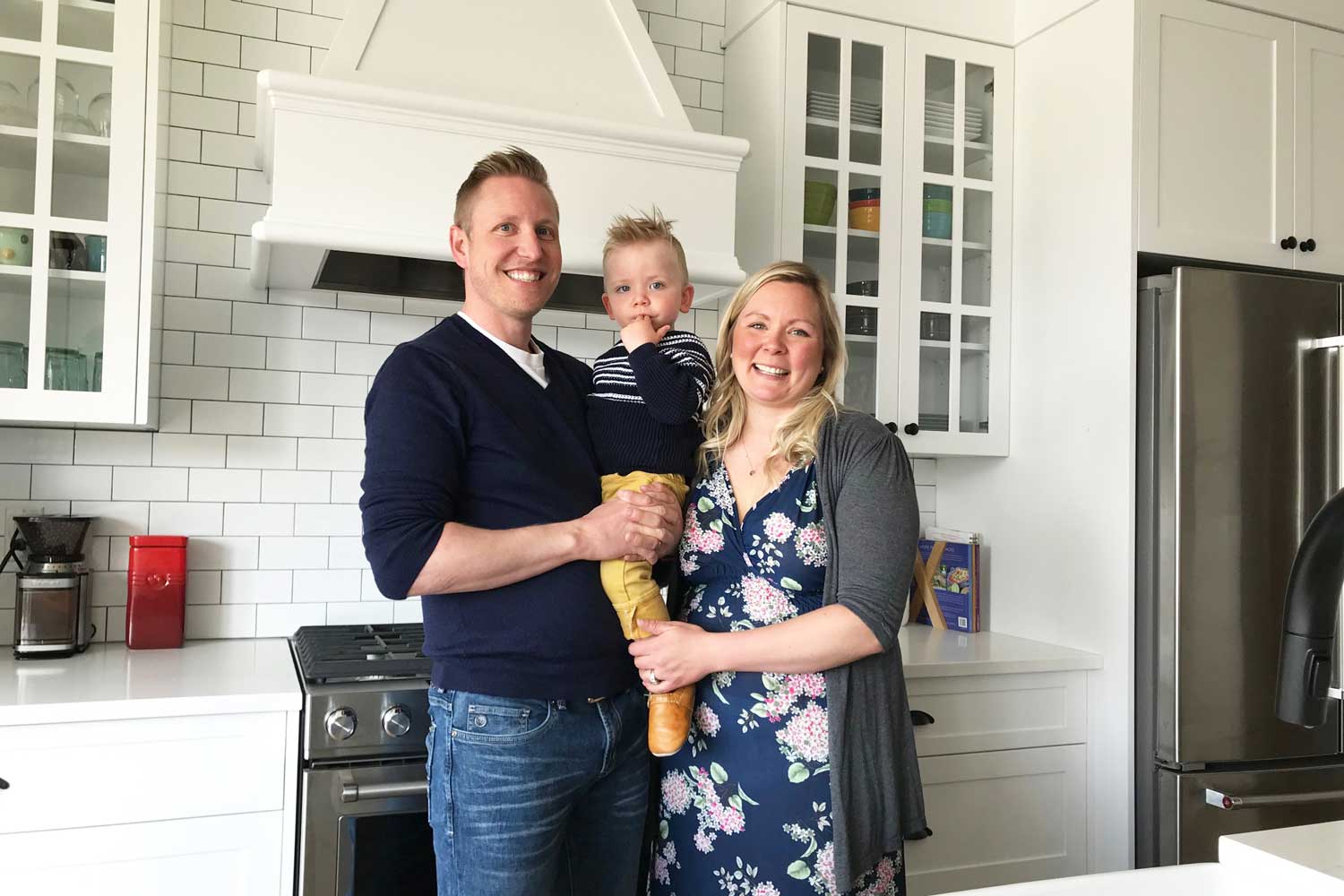 Most communities facilitate the opportunity for neighbours to mix and mingle, but it takes a truly special community to foster a spirit of connectivity.
"I have a passion for knitting, and after asking around the community, was encouraged to start my own knitting club. I did, and the response was overwhelming; more than 65 people joined in the first week and we now meet regularly. I've heard many stories like that" – Tamara
Make Connections, Naturally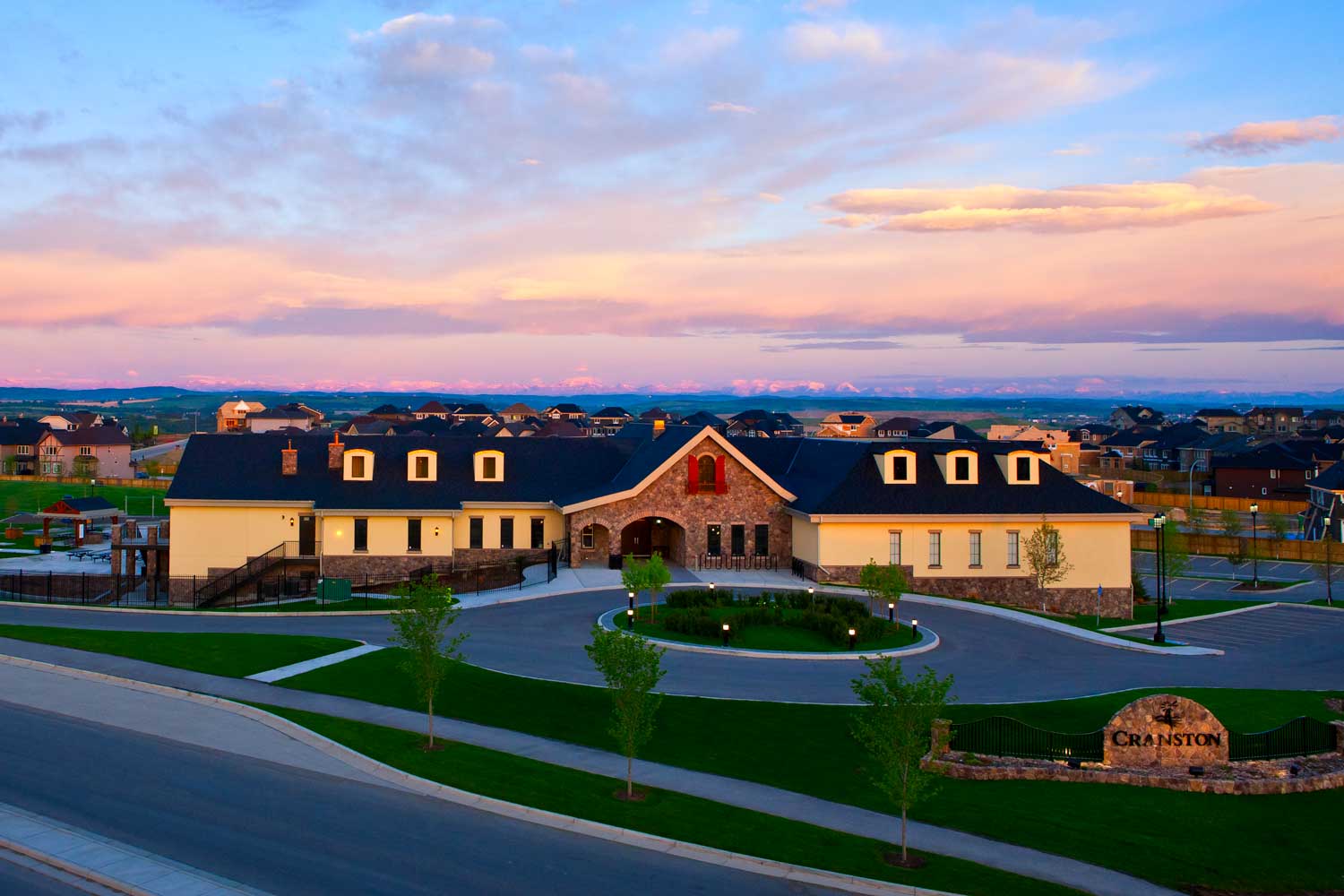 All Residents Associations are not created equally, but you need to experience all that Century Hall, its members and its indoor and outdoor facilities have to offer year-round, to truly understand.
"This private club supports and creates opportunities to socialize, celebrate, take part in programs and build healthy relationships with friends and family, which is nice because it's shocking how many of them live down here." – Erik
If you're looking for a new community in Calgary, why not consider Cranston's hidden treasure for yourself, we guarantee there's something perfect here for you!
This content was supplied by the advertiser for commercial purposes. It is not written by and does not necessarily reflect the views of Avenue staff.