Gender-based violence is one of the most pervasive forms of human rights violations and has risen significantly during COVID-19. Under international human rights frameworks, nations have obligations to address gender-based violence in all its forms. It is our collective responsibility to support the Government of Canada's National Action Plan to end gender-based violence and promote and advance gender equality in Canada. The Equally Safe Domestic Conflict Response Team (DCRT) in Calgary has started this cross-sector initiative to support this social cause.
The Equally Safe Domestic Conflict Response Team (DCRT) in Calgary is the first domestic violence response unit of its kind in Canada that utilizes an intersectional approach to address domestic, gender-based and family violence. Calgary Police Services has partnered with five local community agencies to tackle the epidemic of domestic violence plaguing the city. This includes Calgary Immigrant Women's Association (CIWA), YWCA Calgary, Calgary Women's Emergency Shelter, Kerby Centre and Awo Taan Healing Lodge.
The Equally Safe Team is a unique collaboration of agencies that provide timely and effective assessment, intervention and referral services to individuals and families experiencing family violence and abuse. The Equally Safe Team provides specialized services by addressing the unique needs of individuals of all ages and backgrounds through safety planning and navigation of community resources. An Equally Safe Constable works with the community Partner/s to employ early intervention and prevention strategies to reduce the risk of harm to the individual or family. The program aims to offer support for survivors and their families. It also aims to provide customized support— including culturally appropriate responses— for Indigenous and ethnocultural families while promoting a coordinated service response system for the entire family.
Gender-based violence affects everyone, and Canadians collectively spend a lot to deal with the aftermath each year. There are many resources available to address the impacts of gender-based violence on individuals and to offset the costs of violence related to social, health, justice, employment and community supports. As a society, we can do a lot for survivors by believing them and supporting them in their journey towards coming back to life.
For more details about Equally Safe, please visit ciwa-online.com or call (403) 263-4414 ext. 142.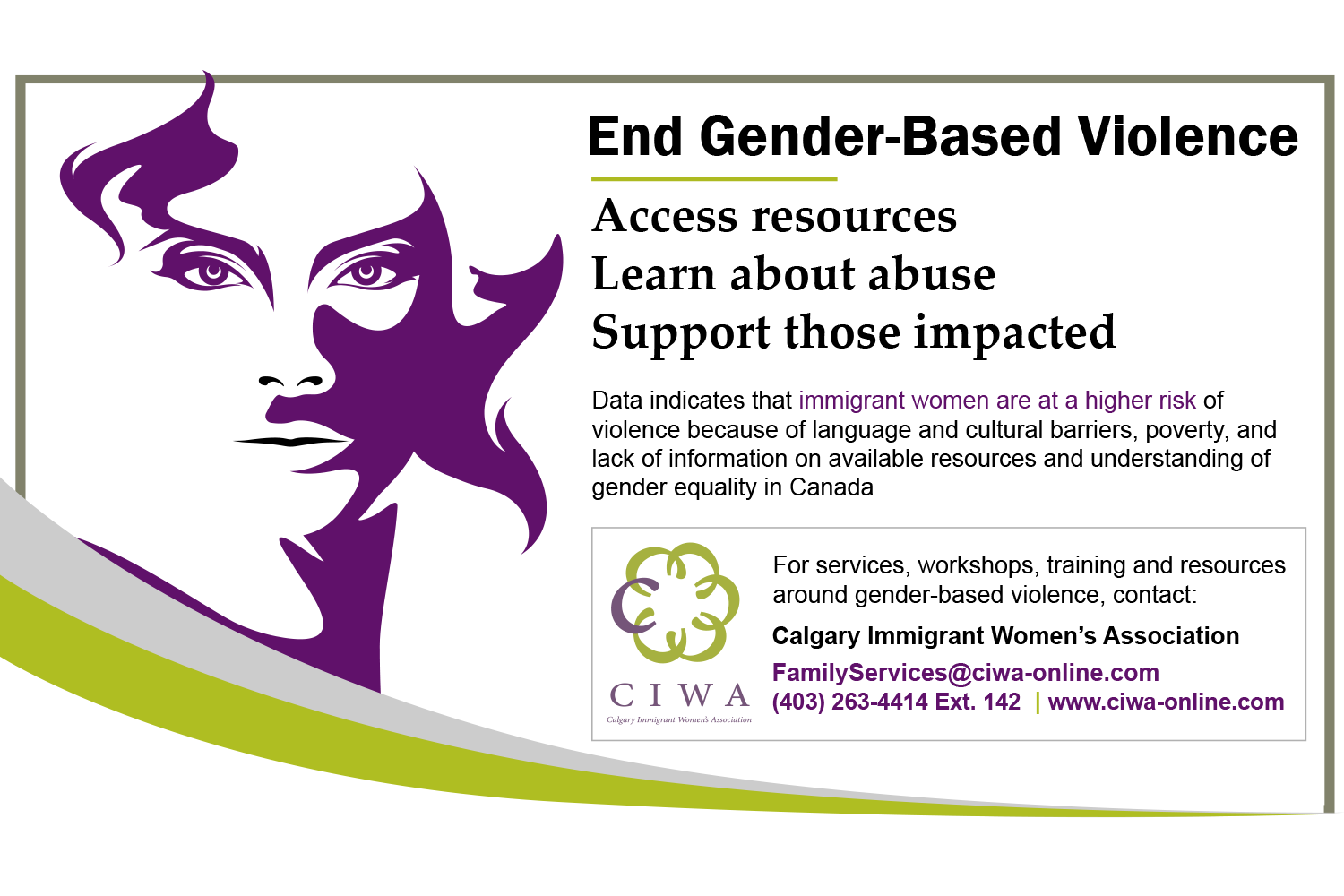 This content was supplied by the advertiser for commercial purposes. It is not written by and does not necessarily reflect the views of Avenue staff.