Nothing breathes new life into a home like a kitchen renovation. It's the heart of a home, and frankly, the place where we all wind up spending a lot of our time.
This kitchen renovation project on Vancouver Island delivered an open space that added warmth to the rest of the home and felt like it was designed in the way the home was always intended to be.
Using Merit Kitchens' Cordova door finished in a custom grey on the cabinetry added a tailored feature and blended well with the warmth of the Espresso stain colour used on Merit's Beckham-style kitchen island. Both cabinets are complemented with Caesarstone countertops while  Empira White Quartz make up the full-height backsplash wall. Beauty, warmth, sophistication and simplicity all in one place.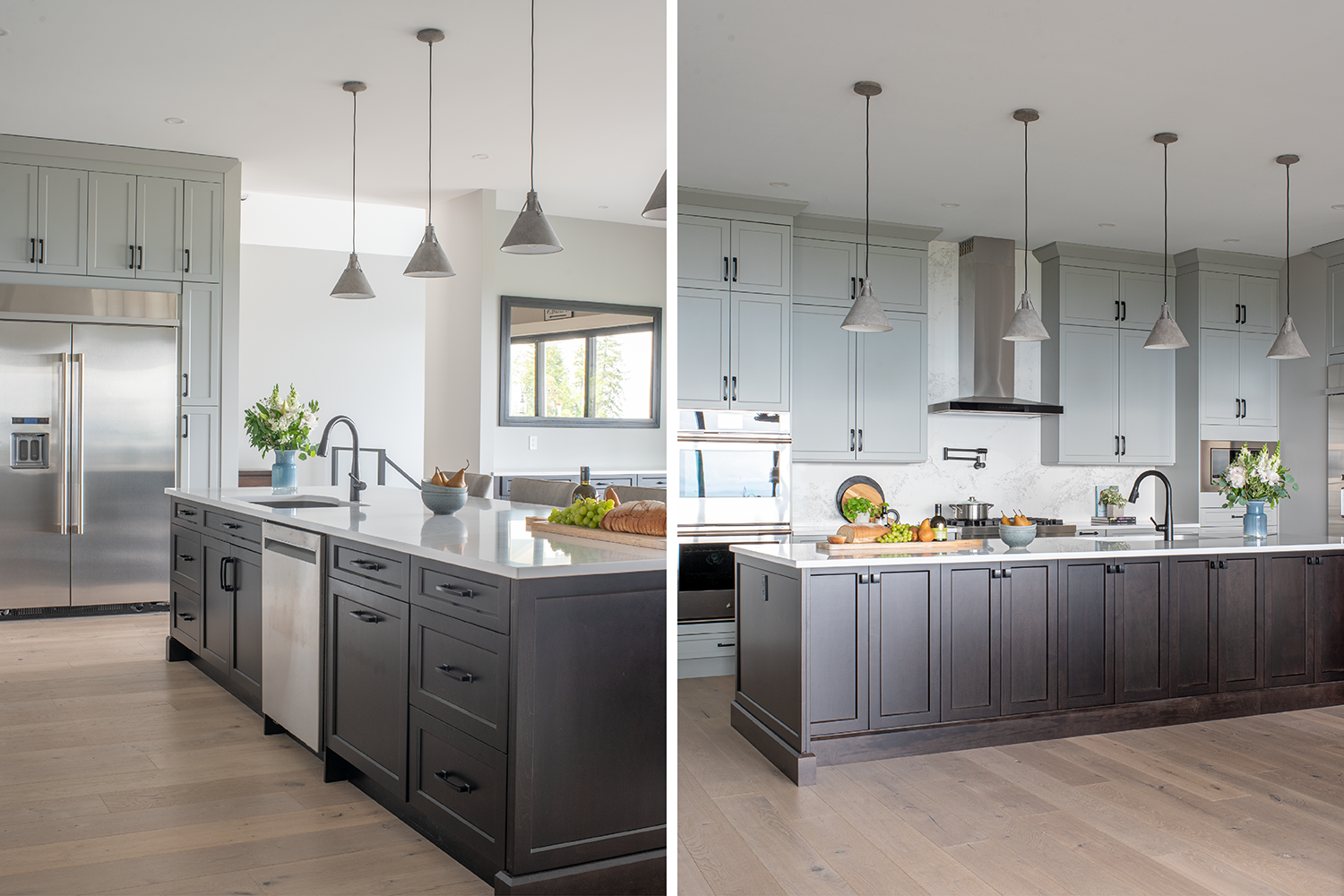 Add to that, the use of matching island cabinets and stain colour between the kitchen and the bathroom provides a cohesive flow between spaces and adds warmth into the rest of the interior design experience. Doing so adds serenity to both spaces — a great feeling to start every day with.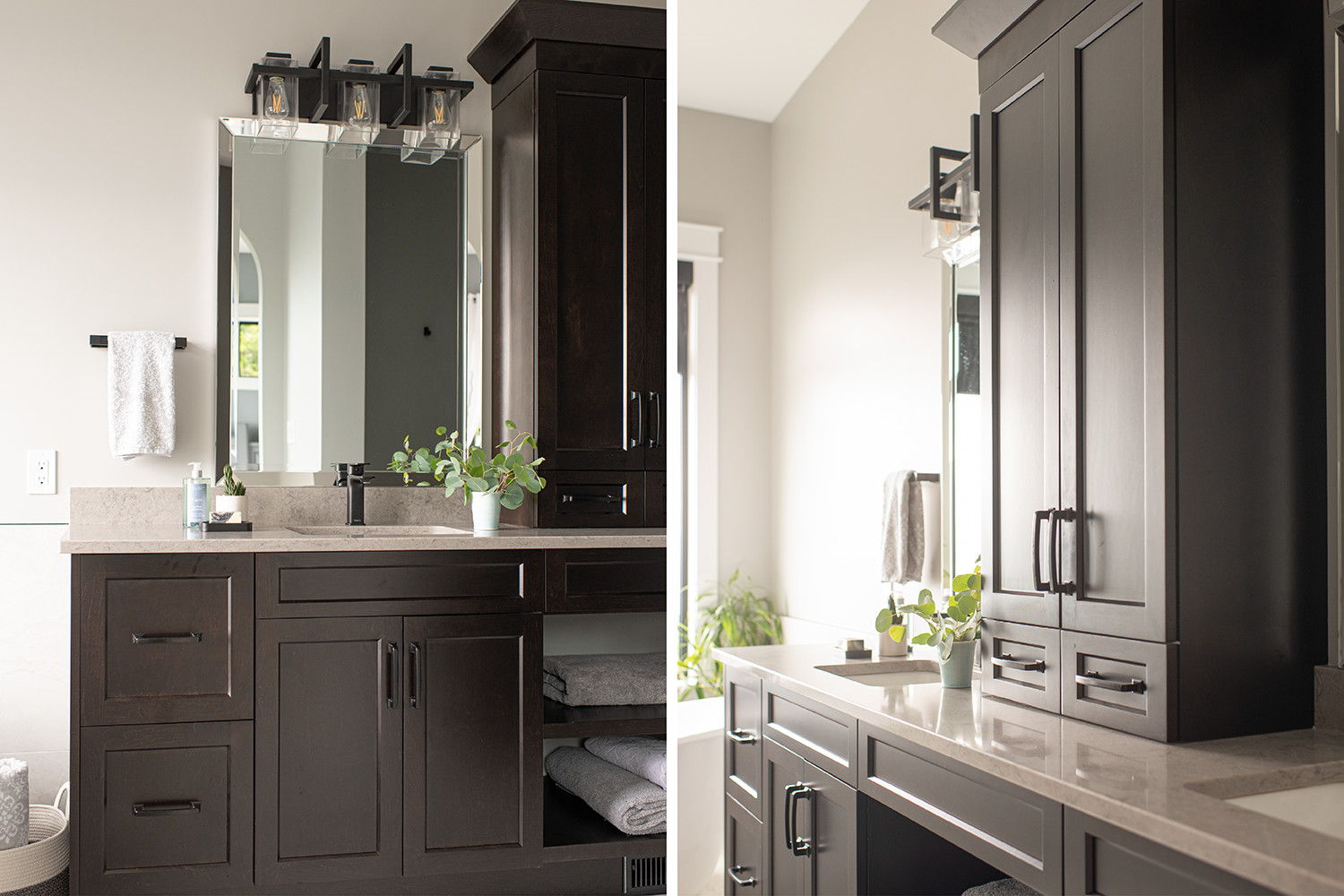 What we dream when we're doing renovations may not always match what is best for the home, our lifestyle, the neighborhood or the home investment value. One way of ensuring that what we envision will actually work well is having 3D renderings designed. This is particularly helpful prior to making a cabinetry order — which is a large portion of the kitchen investment budget. Such renderings put must-haves and nice-to-haves into a perspective that makes sense, specifically dollars and sense.
Merit Kitchens' dealers help to bring your dream kitchen to life through detailed drawings before making a purchase. This provides visualization for a kitchen you and your family will love for years to come.
Seeing a well laid-out kitchen design like this one helps to determine the functionality your space will provide, and more importantly, that it meets your needs. As well, seeing a variety of kitchen designs ensures the style you select will suit your taste, lifestyle and adds value to your home investment.
This content was supplied by the advertiser for commercial purposes. It is not written by and does not necessarily reflect the views of Avenue staff.