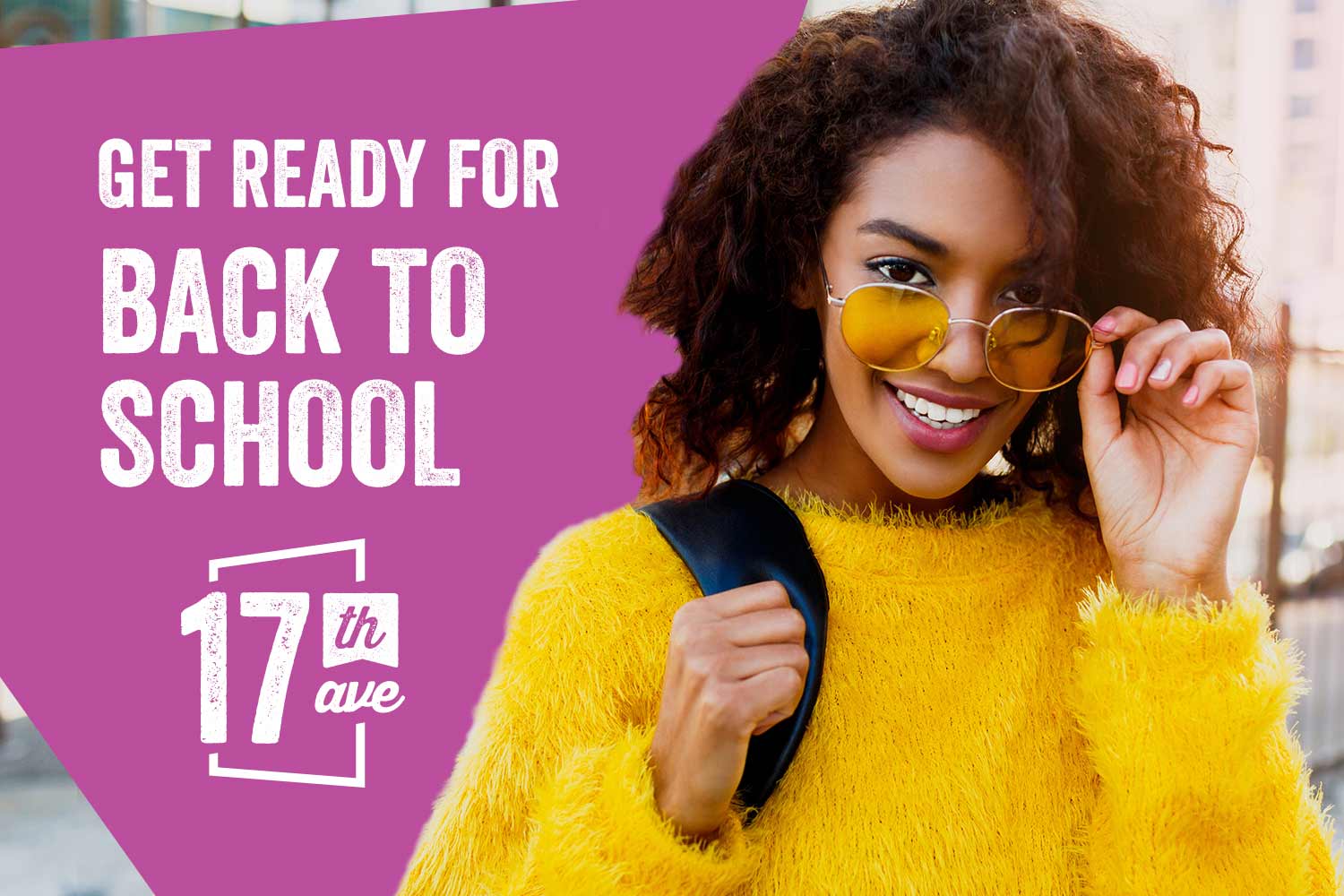 Whether you're a student, a parent or a teacher, we know the return-to-school season doesn't always bring a smile to everyone's face. 17th Avenue SW wants to change that with their August-long back to school event!

Shopping for the latest men's and women's fall fashions? With a host of modern and vintage shops up and down the avenue, every look and style is covered. From footwear at gravitypope to neckwear from Beyond Scarf, your wardrobe will be reborn!

Stock up on the coolest school supplies with the help of Reids and Mona Lisa. And for all of your laptop, tablet, and headphones, the 17th Ave Best Buy is your go-to technology hot spot.

When you head back to campus this September, not only do you want to look your best, you want to feel your best, too. Did you know that 17th Ave hosts nearly 20 different salons and spas? Get ready to take on the new school year with a relaxing massage and a fresh new 'do!

Once your shopping is taken care of, it's time to toast the remaining days of summer with food and drink from some of Calgary's best restaurants and bars. Grab your crew and hit the patio at the Ship & Anchor, Trolley 5 or The Living Room and soak in the sun. And be sure to check out new arrivals Comery Block and Lulu Bar, or classic Ave eats from Cilantro, Chilitos Taberna, and Cibo.

This content was supplied by the advertiser for commercial purposes. It is not written by and does not necessarily reflect the views of Avenue staff.