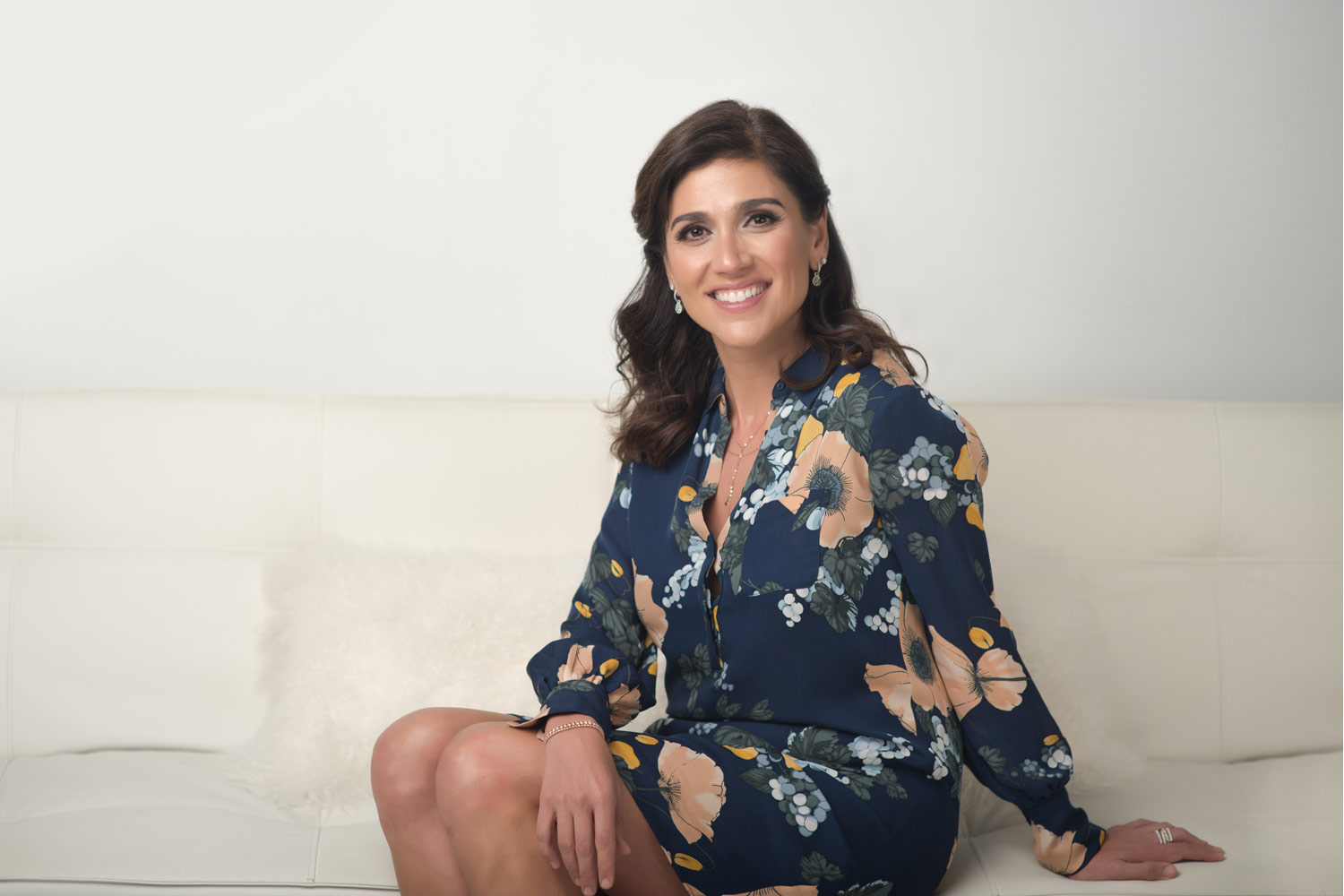 Dr. Pamela Marzban's nearly 20-year dental career has been one of continual learning, both for herself and her team. With a commitment to staying on the cutting edge of dentistry, it's no wonder why the Virginia-based dentist has received countless accolades, with consistent designations as a "Top Dentist," both on a state and national scale.
Dr. Marzban will bring her world-leading expertise to the third Evolution of Dental Medicine Summit in Whistler, B.C., this year. Held over three days from November 7-9, 2019, at the Fairmont Chateau Whistler, the summit covers nearly every facet of dentistry, supplying attendees with the know-how to deliver the most comprehensive oral health as part of total health.
Here, Dr. Marzban previews the breadth of knowledge she'll bring to this year's summit—and explains why she believes in the importance of surrounding yourself with the best team possible and never staying static in learning.
Why are you attending Aurum Group's Evolution of Dental Medicine Summit this year?
I'm excited because of the lineup, of course. Everything Aurum puts together is done really well — they had invited me to be a part of their Women in Dentistry Symposium last October, and because I was received very well, they invited me to come for the summit meeting. When I went to the symposium, I was blown away by the content of the other speakers that were there. It was just really beautifully run, the venue was gorgeous and what I took home with me was extremely valuable. So I'm looking forward to the same type of experience with this upcoming summit.
Is there anything in particular you're looking forward to?
Just a good amalgamation of all things dental. I'm looking forward to the technology side, but I know they're also going to sprinkle in business aspects, like how to brand yourself and how to use social media. They really know how to pepper in the different avenues of dentistry.
Why is continuing education central to your practice?
Simply put, if I didn't do the continuing education that I've done through these almost 20 years, I would think that dentistry is just about teeth and gums still. And it's not. It is so much more. I needed to go through the training so I could understand how oral health affects everybody's overall health. With that knowledge, I'm able to help fix them, or guide them to the right person to help fix them. And I couldn't have done that without spending countless hours of continuing education.
What will you be speaking about at the conference?
I'm going to be talking about the team and how to get the right people on board. How to hire, what to look for and how to delegate.
What do you feel is the importance of having a great team?
You can be the best dentist in town, but if you don't have the right team to support you, nobody's going to know and nobody's going to care. That's the bottom line — you cannot do it all yourself. You cannot do chairside dentistry excellently without having an excellently trained assistant helping you, and the front office knowing how to schedule for the appointment, and the right hygienist who's going to increase the longevity of your restorations.
My team does a lot of external training, but even more internal training through daily meetings, monthly meetings and quarterly training sessions. They're on top of their field, that's for sure. If you don't train people and invest in them, they get very uninspired. They get bored. And all their day-to-day tasks become mundane and meaningless over time. You have to keep them inspired. And the people who work for me, they're very passionate about what we do. Without the education to be able to support that, it just wouldn't make sense. It wouldn't work.
How has dentistry changed in your career?
How hasn't it changed? People were just doing amalgams when I began. Now we're helping people breathe better, improving their cardiovascular health, getting them out of pain, getting their tongues in the right position — it would take an entire book to answer that question.
Why do you feel it's important for dental professionals to attend events like the Evolution of Dental Medicine Summit?
It's important for us to be changing. I think if you're doing the same type of dentistry you were doing five years ago, you're doing a major disservice to your patients and yourself, as well as your team. We need to stay on top of all the dentistry, medicine and technology changes that are going on so we can take care of our patients in the best way possible.
Aside from that, anytime you go to a conference, it really inspires you to get excited again. And I highly recommend people bring their team, because not only the doctor needs to be inspired, the entire team does.
The Evolution of Dental Medicine Summit runs Nov. 7 to 9 at the Fairmont Chateau Whistler. Register today and prepare to be inspired.
This content was supplied by the advertiser for commercial purposes. It is not written by and does not necessarily reflect the views of Avenue staff.