Brandy Lind says she spent years searching for a Calgary spa where she could gather with others, enjoy a sauna or massage and escape the stresses of daily life. After other locations continually came up short, Lind decided to create an innovative solution herself through Cedar & Steam.
"I knew I wasn't the only person looking for something like this," says Lind, owner and CEO of Cedar & Steam. "Once I got the doors open, I heard people coming in and saying, 'I've been waiting for you.'"
Cedar & Steam's affordability and convenient location make it an easy way to escape daily stress and refresh from within the city limits. The adult-only Nordic-style escape is located just off Macleod Trail in the Avenida Village Shopping Centre. It consists of four sauna and steam rooms, along with private massage rooms and a Remedy bar with local kombucha on tap. Booking a massage — choose from Swedish, deep tissue, hot stone and more — offers the chance to experience it all. Every massage session includes aromatherapy and two hours of sauna time, plus a flight of kombucha. Due to the pandemic, sauna and steam time is split on either side of the massage start time to accommodate capacity restrictions. Lind recommends using the sauna prior to the massage to help warm up the muscles and again afterward to relax.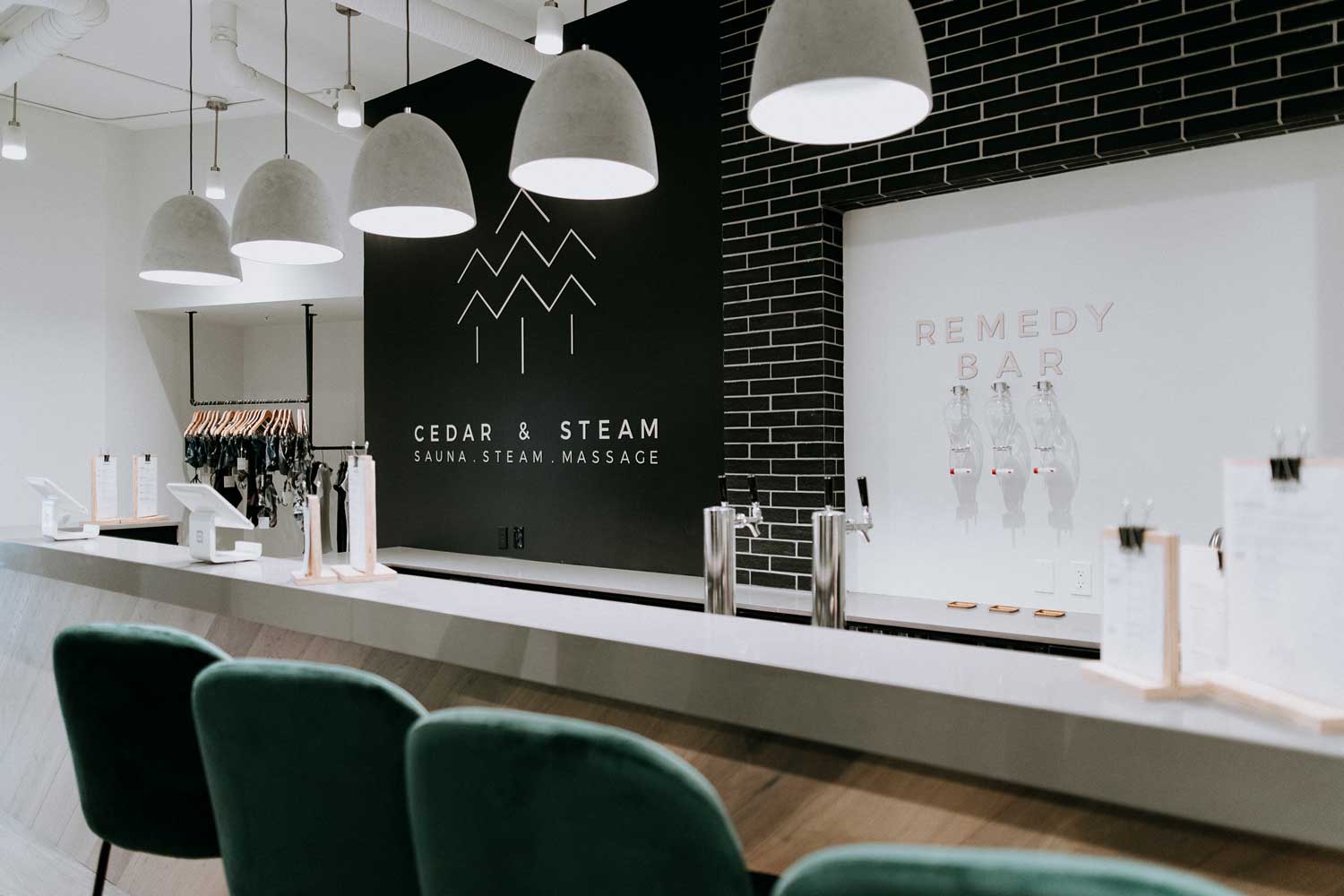 If you're looking for a quicker recharge, Cedar & Steam's drop-in sauna and steam sessions are available for less than $30. Using the Nordic "hot-cold-rest-repeat" system in which time in the sauna is followed by a cold plunge of water to stimulate a rush of endorphins, Cedar & Steam gives guests a chance to leave refreshed and relaxed while sticking to a budget. With a cedar sauna, Himalayan salt sauna, infrared sauna and a steam room, the variety in place along with tips from the knowledgeable on-site staff ensure guests get the most out of every visit.
A bonus, Lind says, is the requirement to leave your phone behind as you bathe, adding to the meditative experience.
"You have to unplug," explains Lind.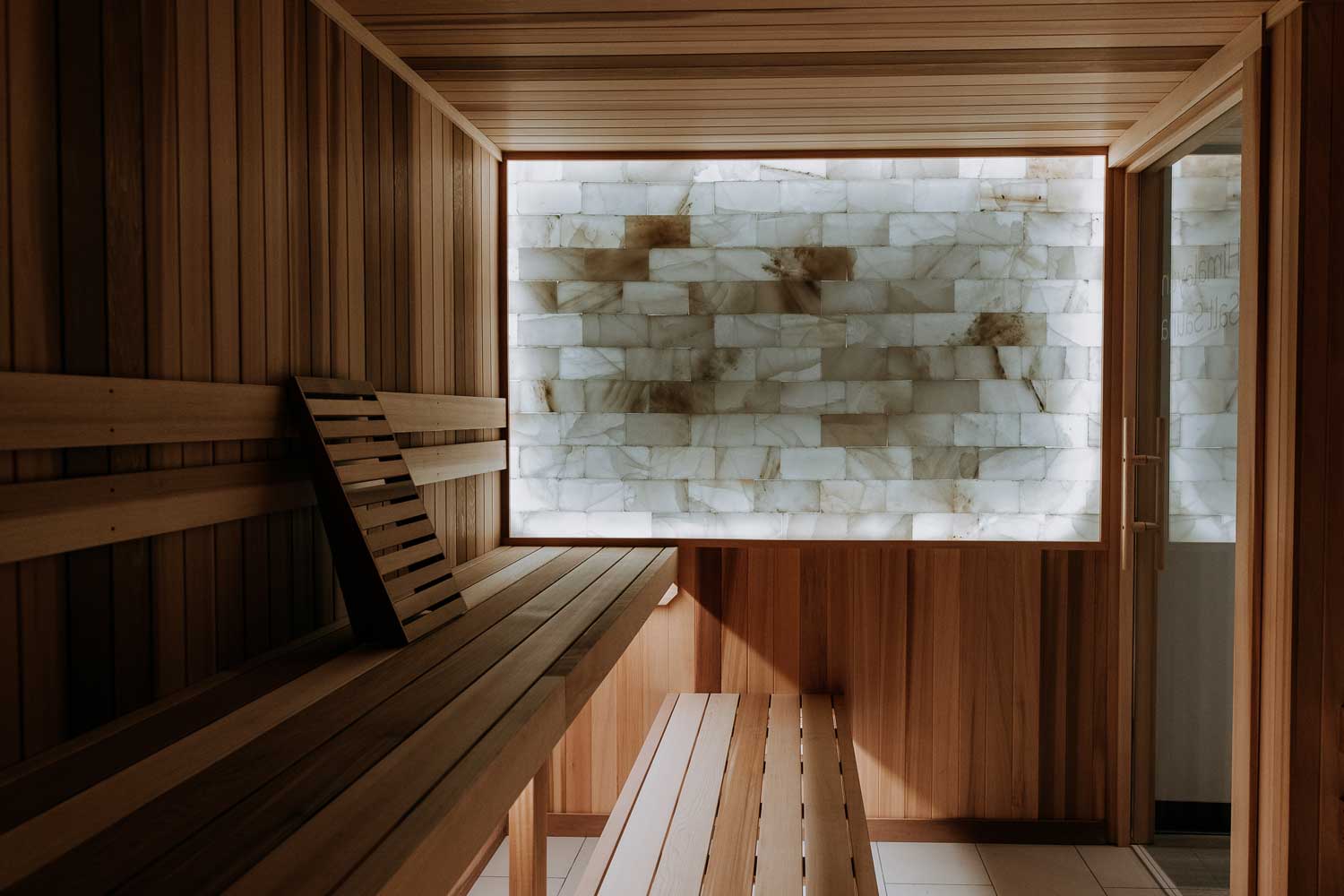 After a pause in services due to COVID-19, Cedar & Steam is back to full operations with safety protocols in place, once again offering a destination for total immersion into relaxation. According to Lind, the chance to provide something unique to guests has remained the reward in running the boutique spa.
"There wasn't a place in Calgary to relax and de-stress when we wanted it and when we needed it," says Lind. "To be able to create a place that people can come and do that, and to see that night and day change within their body language from when they arrive to when they leave — that's what keeps me going,"
To give the gift of self-care this holiday season with a Cedar & Steam gift card, or to learn more about how you can treat yourself to a relaxing escape, visit cedarandsteam.com. Paramedics, police and firefighters are eligible for a Heroes discount as part of Cedar & Steam's commitment to mental health.
This content was produced for the advertiser by RedPoint Media for commercial purposes. It is not written by and does not necessarily reflect the views of Avenue staff.