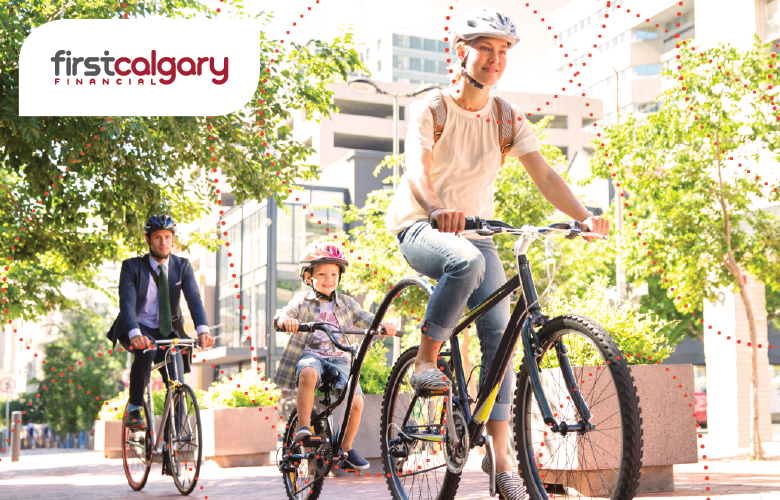 You feel pride in supporting home grown entrepreneurs. The dollars you spend directly support local economy. You're comforted knowing you're working with people who live, work and play in same places as you, who "get" the local context.
Even better, local companies often listen harder to you, their valued customers.
The team at First Calgary Financial is no different. It believes helping to strengthen the local community is something its members should expect of it. Team members lend their time, talent and funds to more than 100 local community organizations and actively seek out partnerships that create meaningful local impact.
These community-minded roots can be traced back to 1938, when a group of farmers disenfranchised with the support they were receiving from the big banks, pooled their money together to form Alberta's first credit union. The first loan of $50 was made to a neighbour who needed to buy a washing machine. From these humble beginnings, First Calgary Financial has grown to become a true local success story that now helps more than 80,000 Calgarians achieve their financial goals and dreams.
The First Calgary Financial team also believes that Calgary should have a say in how banking could be made easier.
Throughout May, the team is asking for input on what would make things simpler, solve your problems and help you to save time. This feedback will help drive local improvements to banking experiences.
Take the survey for the chance to win an iPad.
Find out more about this locally minded team.
---
firstcalgary.com
403.520.8000
Find Us: firstcalgary.com/BranchLocations/
This content was supplied by the advertiser for commercial purposes. It is not written by and does not necessarily reflect the views of Avenue staff.