With ongoing effects being felt across the travel industry, and as commercial aviation and seagoing travelling is hit hard, the private jet and chartered yacht industry are booming with inquiries. This is really no surprise as the virus has caused commercial airlines to cancel their flight schedules and cruising companies to temporarily halt all cruises; major boat shows have been cancelled for the foreseeable future.
Business travellers, in particular, looking to minimize risk to themselves and others, are taking to private services as a way to maintain critical parts of their operations without the perceived risks. Passengers are able to avoid crowds in airports as they go through a separate terminal for private jets and, in some cases, no terminals for chartered yachts. Security controls at these terminals are also faster than in commercial terminals and there are no queues.
Here are the ways the luxury travel industry is responding to the coronavirus pandemic: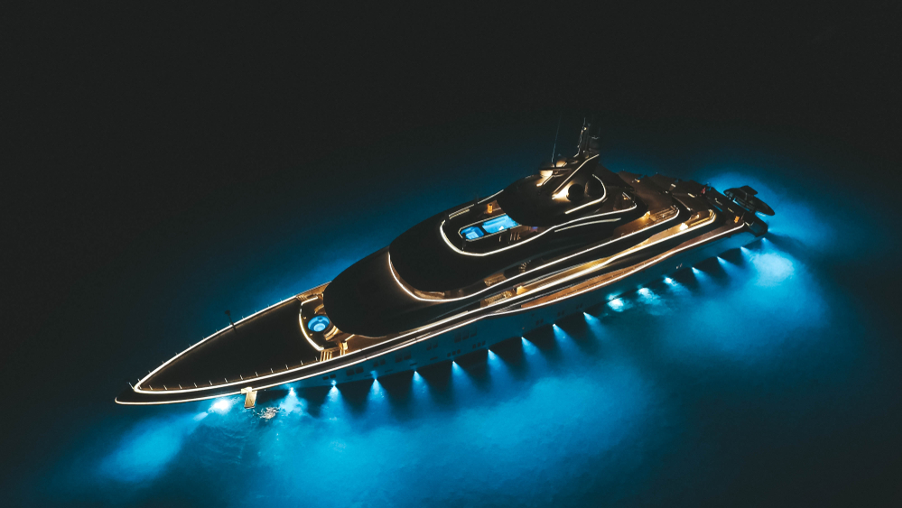 Chartered Yacht
Unlike some cruise ports, marinas have yet to be closed; partly because there are fewer passengers passing through marinas and there are more regulations for commercial vessels than private ones. One travel commentator said, "Ports of entry for ships are being monitored while marinas are not, as there is no evidence of risk," adding that "business in The Bahamas and Caribbean is healthy right now. Clients seem to be a bit more cautious when planning their summer vacations in the Med." Great news if you already own a yacht or know someone who does.
Private Jet
Travelling on private jets means you are able to bypass travel bans and screenings through loopholes. Private jet passengers aren't subject to commercial security and health screenings because they fly out of smaller terminals. Along with the fact that the certified private jet operators are following the European Union Aviation Safety Agency's recommendations of protection. These measures are stringent and are put in place for the protection of passengers and crew. Followed through to the letter, the risk has been significantly minimized. Seasoned travellers are aware of these details.
Luxury Vehicle Hire
With the release of some of the restrictions placed upon us in the wake of the virus, the luxury vehicle hire companies have announced an increase in demand for self-drive vehicles at the top end of the market. Planned hire for travel in July and August within the UK and Europe has increased by 80% and top performers are Bentley and top-of-the-range Range Rovers. In line with that, an increase has been seen with ferry companies; where passengers stay in their cars; and fast train lines – such as the Eurotunnel car train service, which runs between Folkestone and Calais via the channel tunnel in just 35 minutes. Once onboard passengers stay with their vehicle throughout the channel tunnel crossing in bright, air-conditioned carriages.
What else?
Luxury travel operators are allowing customers to postpone their vacations for up to a year but many aren't offering complete refunds. A business insider revealed that it is dealing with the postponement of trips or the offer of refunds on a case-by-case basis.
Luxury travel companies have temporarily suspended all trips for guests scheduled to travel on or after March 17 up until April 30 2020, when travel will resume; with the exception of trips to China in the month of May. These will remain cancelled. Most companies aren't offering refunds for cancellations at this time; but payments put toward cancelled trips will be applied to a future booking, made up to 12 months from the original departure date, along with a 10% discount.
While some customers rush to cancel trips to Asia and other destinations most impacted by the virus, many online travel companies have seen an uptake in domestic travel inquiries and increased interest in travel to Scandinavian countries, Iceland, North America, and South America. Travellers are not worried about contracting the coronavirus as much as they're concerned about getting stuck somewhere for an indefinite period of time.
In the eyes of some pundits right now the slogan 'stay at home, stay safe' has never been more adept.
This content was supplied by the advertiser for commercial purposes. It is not written by and does not necessarily reflect the views of Avenue staff.