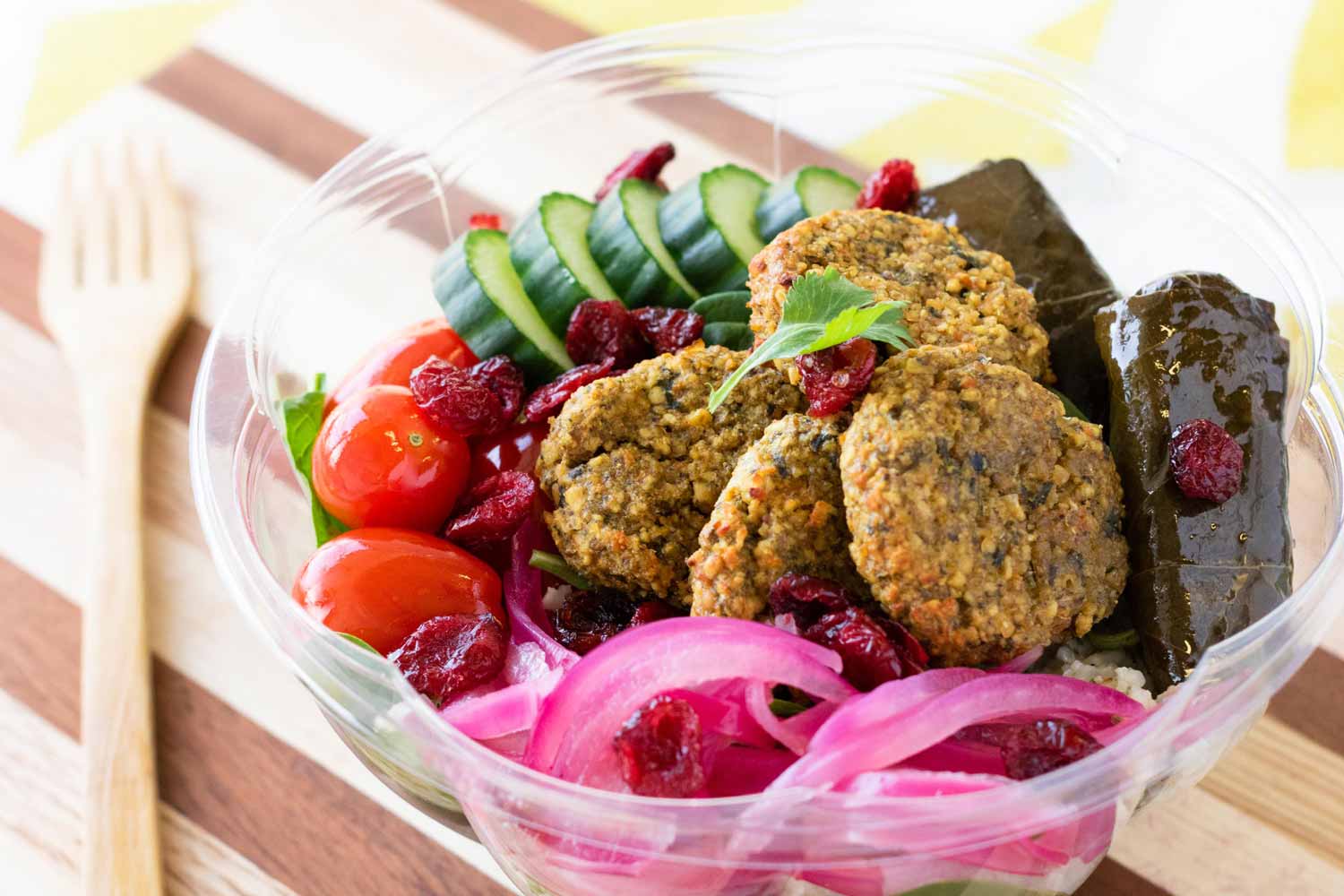 Ordering lunch for a crowd isn't simple. Often, you have to accommodate a host of dietary preferences, including gluten-free, dairy-free, raw, vegan, vegetarian, paleo, FODMAP, keto and more. Plus, guests want healthy food options that won't weigh them down for the rest of the day.
Take the complication out of ordering lunch with Community Naturals Catering.
Calgarians know Community Natural Foods is the trusted source for local, organic and delicious fresh food. Community is also staffed with wellness experts, so you can trust that it will understand the dietary preferences of your guests. With Community Naturals Catering, expect a delicious spread with healthier options that will leave your guests feeling satisfied and energized. Look for freshly prepared items including ready-to-eat power bowls, big salad bowls, sushi, sandwiches, baked goods and hot and cold beverages.
Here's a taste of some catering menu favourites to consider for your next event.
Tuna Niçoise Salad — keto, wheat-free, nut-free
This classic dish from France has been adapted for the keto diet by incorporating rutabaga into the combination of green beans, cherry tomatoes, olives and hard-boiled egg.
Roasted Yam & Bacon Salad — paleo, wheat-free, dairy-free, nut-free
A nourishing bowl designed for the paleo diet. It consists of yam, butternut squash, nitrate-free smoked bacon, kale and select spices and is complemented by a lime dressing.
Asian Quinoa Salad — FODMAP, vegan, wheat-free
This uniquely designed bowl is suitable for the FODMAP diet. The FODMAP diet aims to cut out short chain carbohydrates and sugar alcohols that can be difficult to digest. It includes quinoa, Asian vegetables, lime, peanuts and sesame seeds and is complemented by a tangy peanut dressing.
Raw Vegan Taco Salad — wheat-free, dairy-free, vegan, vegetarian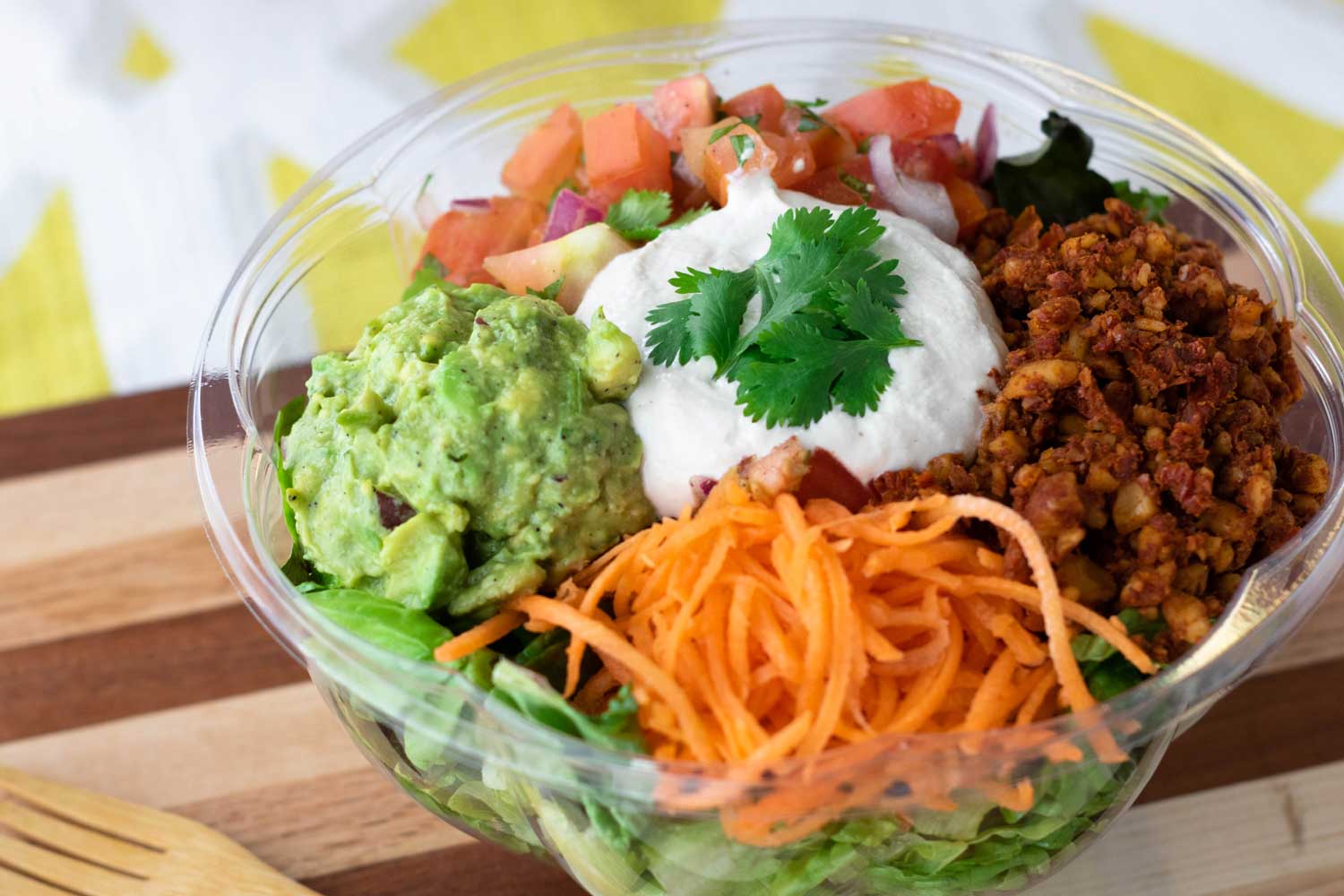 This tasty, signature big bowl contains, among other Mexican ingredients, a vegan "taco meat" that was developed in-house. This bowl is filled with lettuce, pico de gallo, guacamole and cashew cream.
Smoked Salmon & Cream Cheese Roll — wheat-free, nut-free
One of Community's signature rolls, packed with Oceanwise smoked salmon, cream cheese, sushi rice, cucumber and green onion. Served with pickled ginger, wasabi and tamari.
Quinoa Shrimp California Roll — wheat-free, dairy-free, nut-free
Unique in Alberta — our special sushi quinoa is combined with nori, Oceanwise poached shrimp, mayonnaise, cucumber, avocado and crispy onion to create a taste sensation. Served with pickled ginger, wasabi and tamari.
Coronation Chicken Sandwich on Wholegrain Bread — dairy-free, nut-free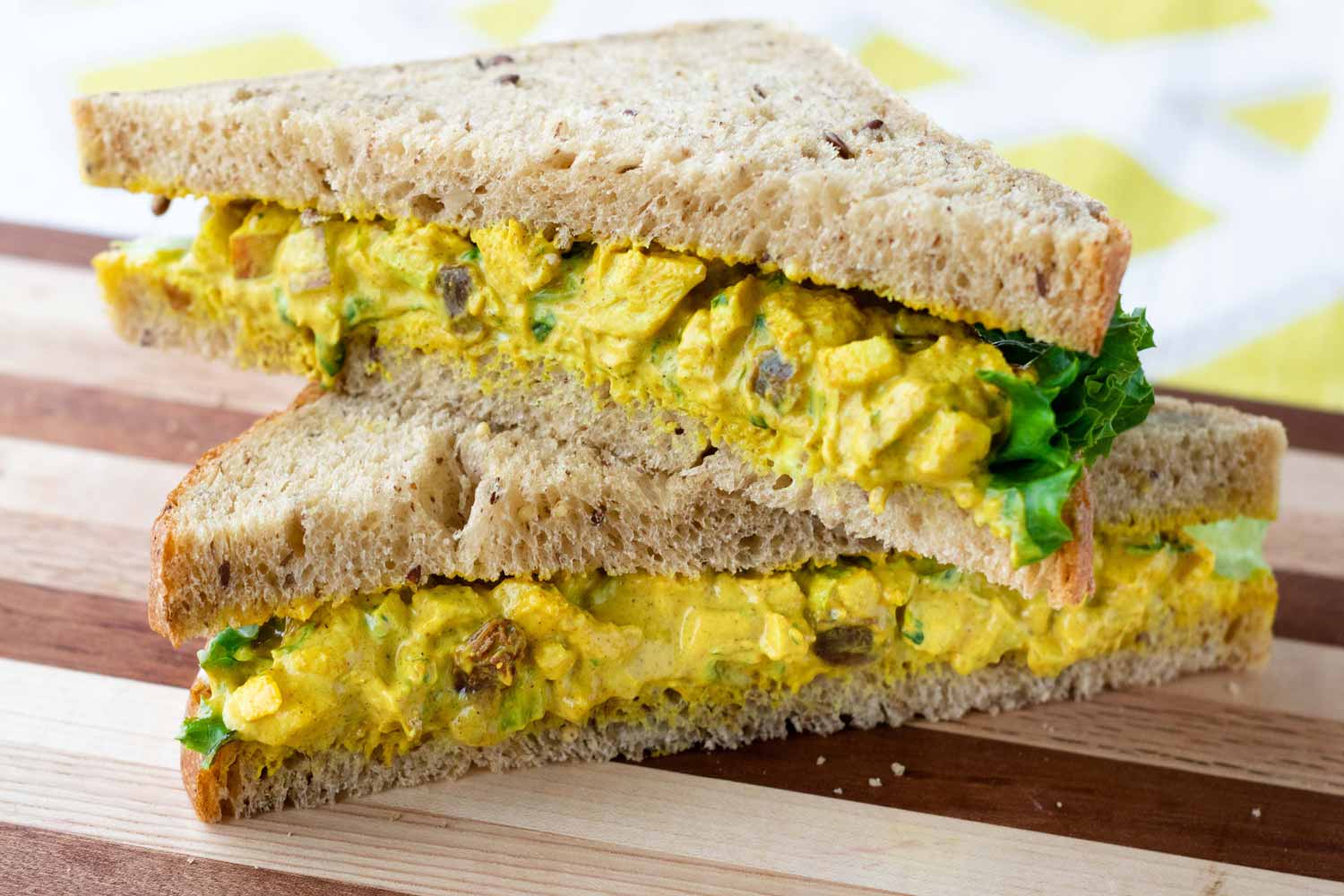 A filling sandwich from across the pond that combines poached Rossdown chicken, mayonnaise, curry powder, apples, raisins, lettuce and cilantro, all served in our signature sliced multigrain bread. You won't be disappointed.
House Roasted Beef and Cheddar on Herb Schiacciata — nut-free
A freshly baked herb schiacciata bun filled with sliced, house-roasted seasoned beef, Dijon mayonnaise, red onion, sliced cheddar and leaf lettuce.
Ginger Molasses Cookie — nut-free, vegetarian
This top-selling cookie is made with real crystalized ginger. It melts in your mouth and is packed full of flavour.
"Raw" Cocoa Brownie — wheat-free, dairy-free, vegan, vegetarian
Community's fudgy brownie is made with dates, walnuts, orange juice, raw agave, organic orange oil and raw cocoa. It's topped with a decadent orange and cocoa ganache.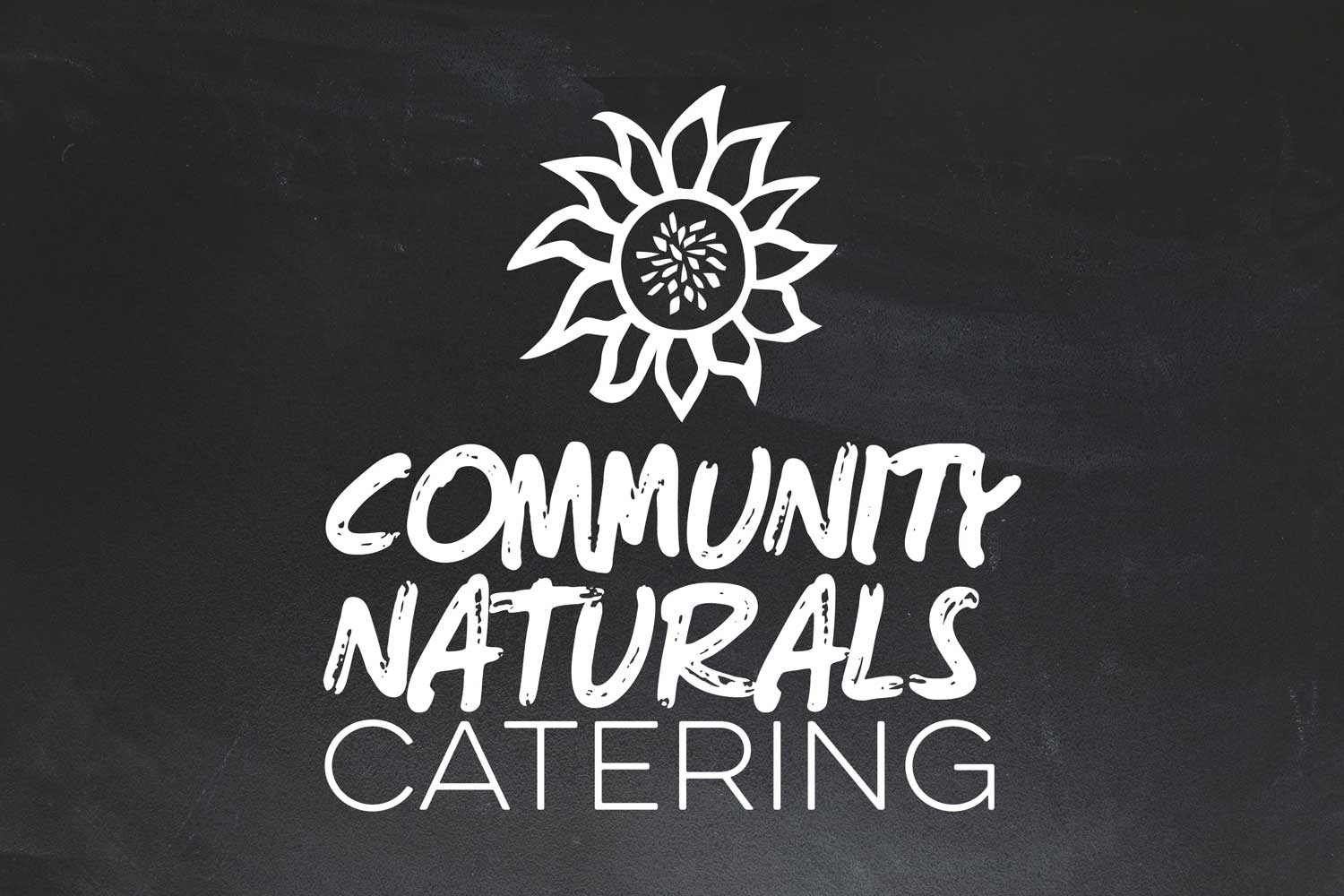 The Community Naturals Catering guarantee:
Beef raised without antibiotics
Chicken raised without antibiotics
Oceanwise-certified seafood and fish
Nitrate-free turkey and bacon
Organic produce
Natural sweeteners
Breads sourced from local bakeries
Locally sourced ingredients, whenever possible
No artificial ingredients
Options for wheat-free, vegetarian/vegan, paleo, keto, FODMAP or raw diets
Healthy beverage options that include kombucha, coconut water and Well Fresh pressed juices
Fresh-baked desserts
All of the packaging is compostable
Try out Community Naturals Catering for your next lunch meeting. Use promo code YUM for 10 per cent off your first order.
This content was supplied by the advertiser for commercial purposes. It is not written by and does not necessarily reflect the views of Avenue staff.