Between the weather and the short days, staying active in the winter can be a challenge. Thankfully, Calgary offers a range of ways to keep busy outdoors, indoors and even at home. Here are five ways to stay active in Calgary this winter.
Go skating on an outdoor skating rink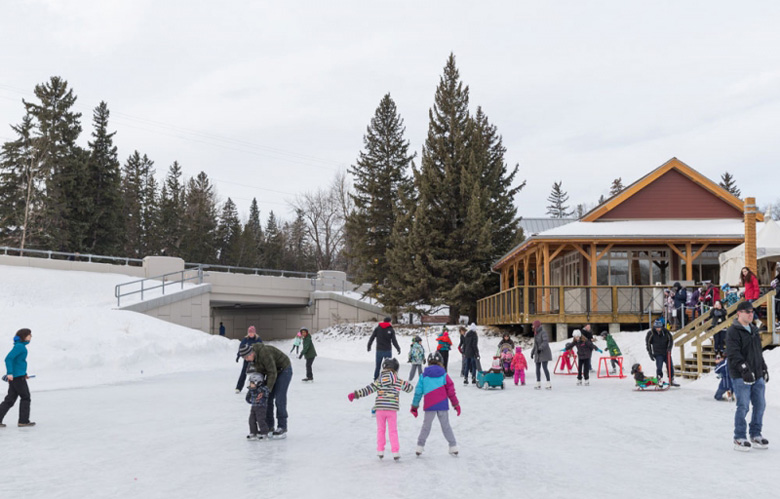 When the weather gets cold enough for the ice to freeze, head out to do some outdoor skating at the Bowness Park Lagoon. Not only can you rent skates, helmets and stabilizer bars here, but you can also get your skate blades sharpened. Get some fresh air as you skate around the lagoon with your friends and family. Finish the day at the nearby Seasons of Bowness Park restaurant.
Stay warm and flexible with hot yoga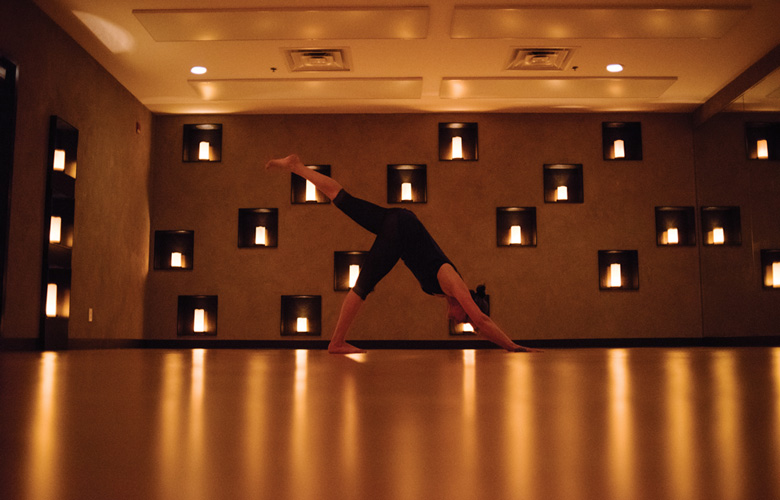 If the cold is preventing you from being active, consider trying out a hot yoga class at Breathe Hot Yoga. Offered at a range of times throughout the day, class options include yin, flow, hatha and more. Once you get inside the candlelit studios, you'll soon forget about the cold weather outside. If you can't take the heat, the studio also offers non-heated classes at three of its locations.
Try different recreational activities at Vivo
Vivo, a 195,000-square-foot recreation centre in northeast Calgary, offers countless ways to stay active. The all-ages facility features a number of drop-in options and registered programs you can sign up for. Activities include scrambling up a climbing wall, playing shinny on one of the indoor arenas, visiting the fitness centre or trying sports like badminton, ping pong and basketball inside one of three gymnasiums.
Visit one of Calgary's public parks
Calgary is home to more than 60 public parks that are just waiting to be explored. Consider visiting the 73-hectare West Nose Creek Park, which offers paths and trails that are perfect for both long runs and leisurely walks. The park even has a designated off-leash area where you can have some fun with your dog.
Exercise from home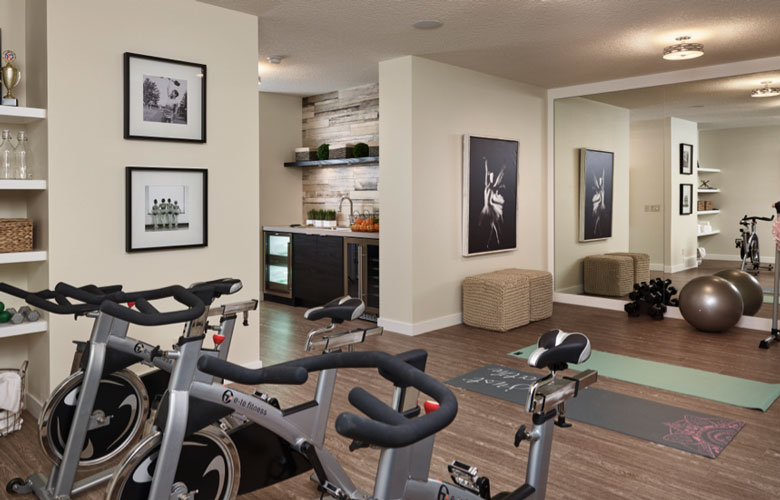 When the weather turns, most of us just want to stay home and stay warm. Good thing it's easy to stay active without braving the cold weather outside. If you're looking for home fitness inspiration, check out Albi Luxury by Brookfield Residential's new show home in Tuscany. This home's lower level has several features to suit a variety of physical activities. With its wall-to-wall mirrors, the exercise area is an ideal spot to do some yoga or barre, while the spin studio boasts wall-mounted televisions. There's even a juice bar you can hit up once you're done exercising, which is equipped with a built-in urban cultivator and a refrigerator for produce.
This content was produced in partnership with the advertiser by RedPoint Media for commercial purposes.