"I love my internet provider. They're fair, affordable and I never worry about my bill suddenly skyrocketing," said no one, ever. Until now, that is. 
Let's be real. Life is expensive right now. Inflation? Ugh. Rising interest rates? Ugh. Having to read the fine print on your internet bill to know why it costs so darn much? UGH. 
Luckily, oxio internet in Alberta is the best internet service provider you've never heard of. With oxio, you know exactly where your money is going. And, you can count on the fact that your bill won't suddenly, unexpectedly go up each month, like your grocery and gas bills do.
Interested? We thought so. Here's everything you need to know about oxio.

An internet provider with no secrets, only transparency
It might seem unbelievable for a Canadian internet company, but get this: oxio actually likes their customers. And, like any good relationship, this one is built on trust and openness. In fact, oxio is transparent, like really transparent when it comes to pricing. Even during this time of inflation, oxio is committed to fair and sustainable pricing for all, meaning unexplained price hikes and hidden fees just don't happen.
You see, oxio breaks down their fees so customers can clearly see where their money is going. For example, if you pay $40 a month for oxio's internet services — which, by the way, is significantly less than the average market price of $65.97 for internet here in Alberta — oxio details that $25 goes toward the network, $2 to logistics and $2 for hardware. And, because this is still a business and no one works for free, especially in this economy, oxio is clear that $2 goes toward marketing, $5 to payroll and $4 to profit-making. That transparency is sure desirable at a time when everything else is inexplicably costly!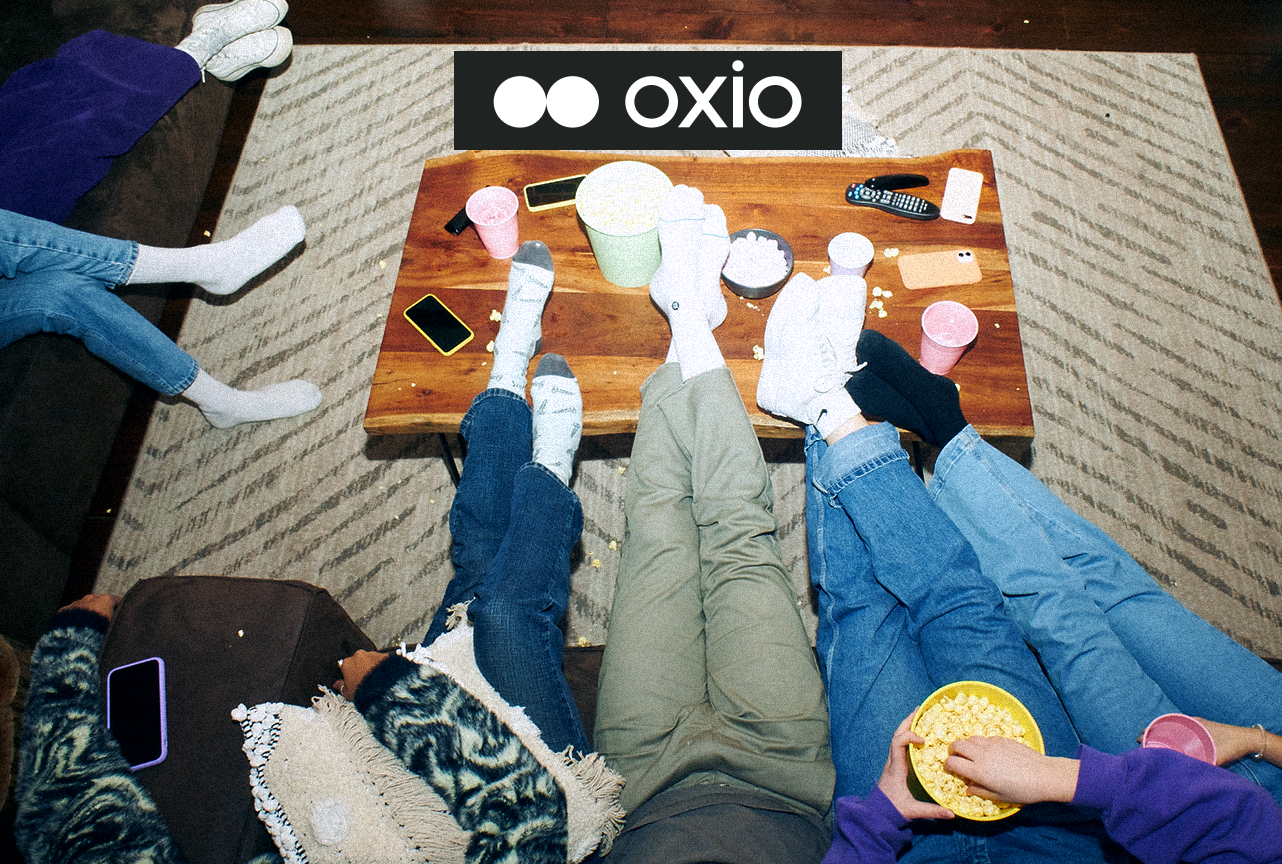 Fast and friendly customer service
Time is money, as they say. And, we're pretty sure no one wants to spend hours on hold, listening to boring elevator music on repeat until you get through to a real person. (We know you've been there, we all have.)
As an oxio client, you'll be speaking to a real person — who actually lives here in Canada! — within five minutes. Actually, five minutes is considered a long wait. Chances are, you'll be chatting with a friendly oxio representative within 30 seconds. You can get speedy oxio support via Facebook Messenger, email and SMS as well.

But wait, there's more!
True love means giving more than you take — oxio does that for their customers, as well.
You get stable, unlimited internet, installation and all the necessary hardware on loan for as long as you're an oxio client. (That hardware includes the eero 6 router, a very fast, very advanced router that takes your privacy very seriously.) You can create the internet package that makes the most sense for you. You're never stuck in a contract (ew, contracts?! It's 2022!), there's a 60-day satisfaction guarantee and oxio only starts making a profit after 24 months. In other words, they're only making money off you if you like them enough to stick around for the long-term. And, the oxio blog wants to teach you a little more about the internet in Canada, too.
Sounds good, doesn't it? If you're looking to get a handle on pricey internet bills and reap the long-term benefits of working with a fair, sustainable internet provider — and if you live in Quebec, Ontario, Manitoba, Saskatchewan, B.C. or Alberta — visit oxio.ca. It definitely can't hurt. Especially these days. (We're looking at you, inflation.)  
This content was produced for the advertiser by RedPoint Media for commercial purposes. It is not written by and does not necessarily reflect the views of Avenue staff.