17th Ave is well-known as one of Calgary's most dynamic retail and entertainment districts, spanning 13 blocks of award-winning restaurants, local businesses, shops, goods stores, and more. But there's a new restaurant on the avenue setting itself apart from the rest with its unique take on Asian street food, and that's Jia Jia Asian Street food and bar.
Jia Jia opened in Dec. 2020, so it may have slipped off your radar between lockdowns, but it's a not-to-be-missed gem on 17th. Jia Jia's menu focuses on Asian street food, which includes more than typical Asian cuisine or fusion flare. Here you can find everything from filling traditional dishes like tom yom soup to new and exciting options like Peking duck poutine and house specials like mini momo baos (steamed bun sandwiches).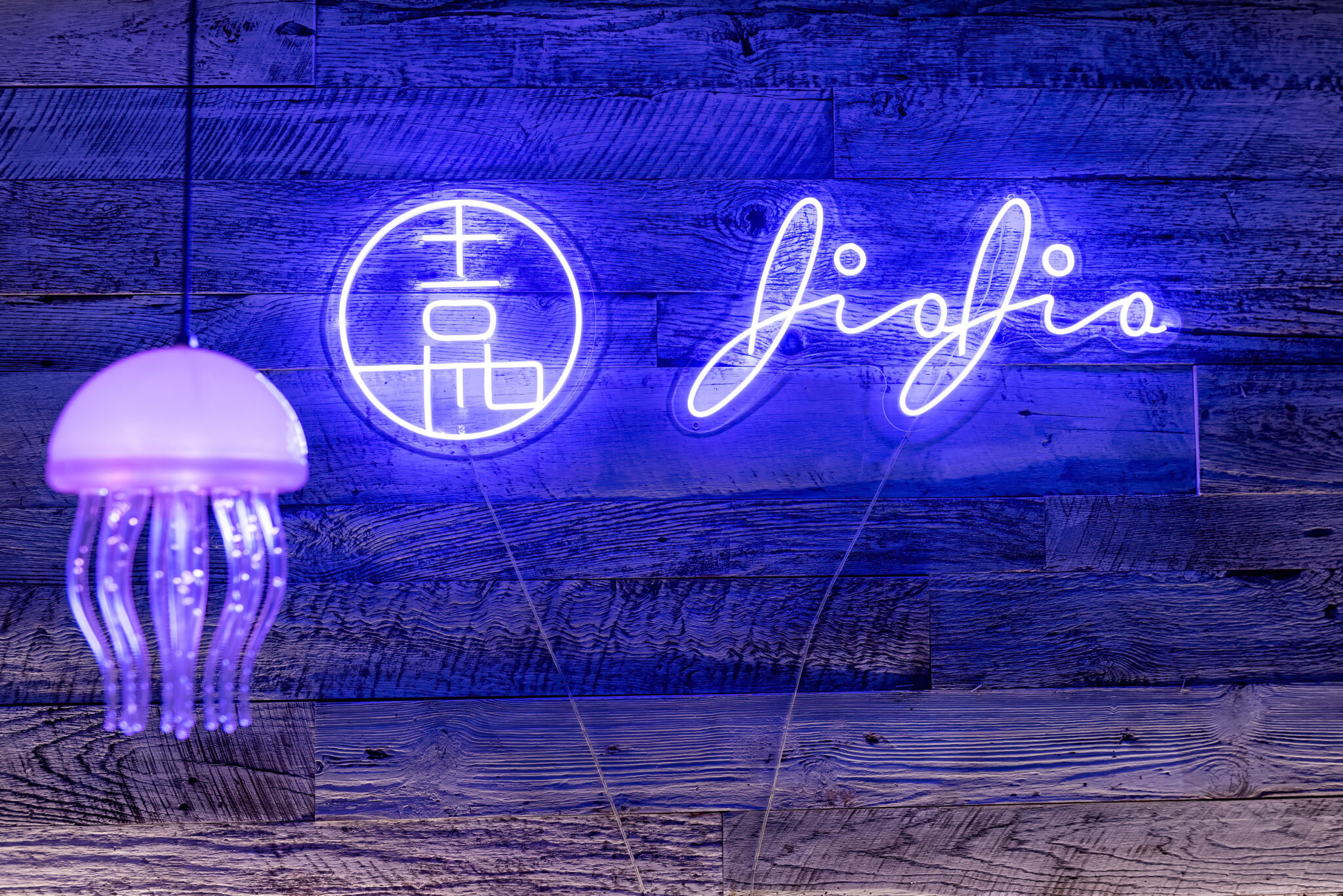 Run by father-daughter duo Rick Man and Sarah Zhang, Man brings the business know-how with 40 years of restaurant running experience, while Zhang brings a fresh take on uniting traditional dishes with a modern twist. "These are the things I was able to enjoy when I was younger, and now we're bringing everything together," says Zhang. 
Even the name 'Jia Jia' has family ties. Given to Zhang as a nursery name by her grandmother, "Jia" is the first syllable for Canada in Chinese and also means home and excellence. It is likewise part of what Zhang and Man mean when they want Calgarians to come and feel at home in their restaurant.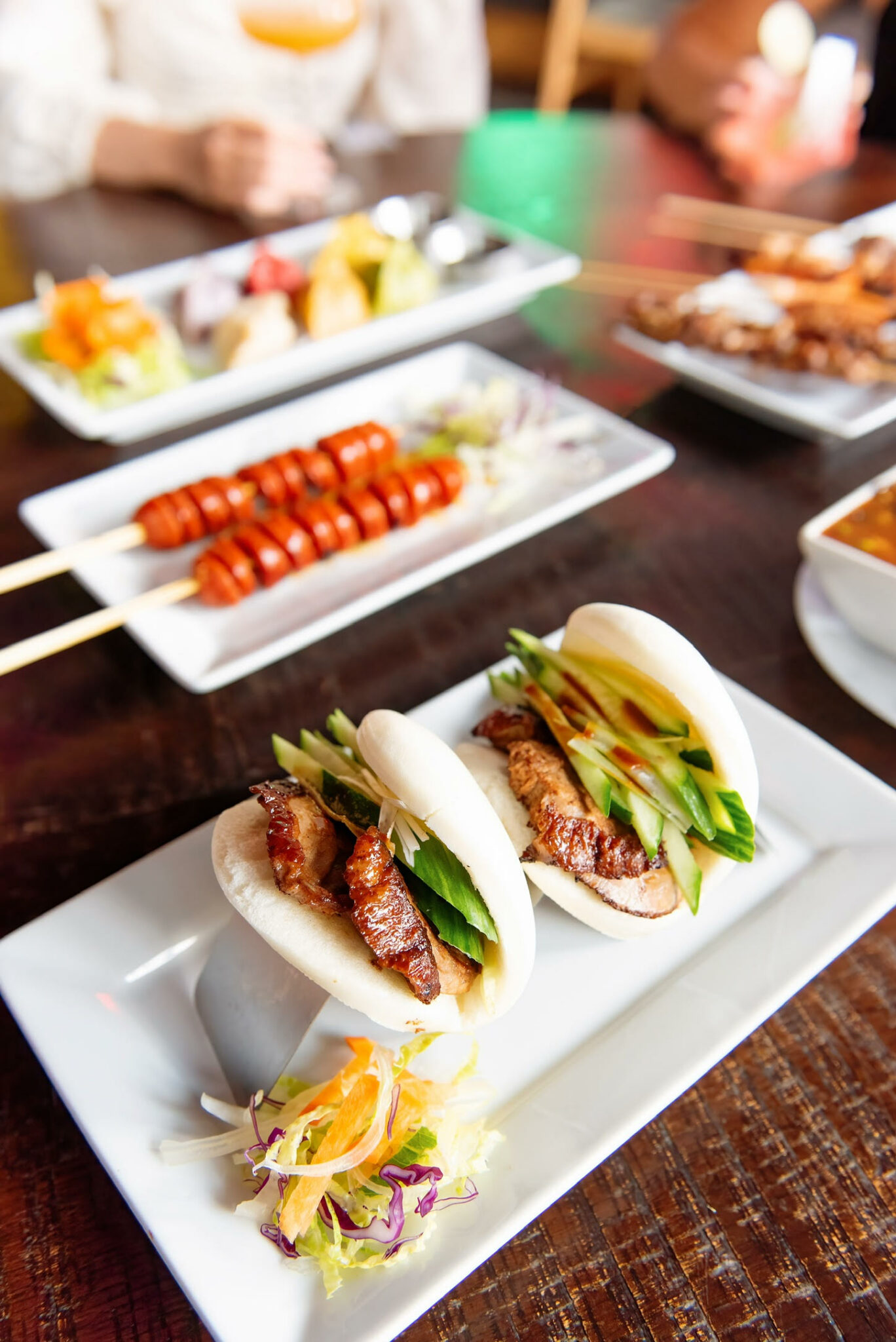 Outside Jia Jia, an intimate patio with colourful lights promises the perfect seating during the summer. Inside, the décor is welcoming and colourful. Colour-changing jellyfish lights dangle from the ceiling, and a neon dabbing unicorn hangs on the wall alongside text displays and rainbows. It's all designed to create a vibrant, hip and fun atmosphere while also expressing a welcoming and inclusive feel.
"We want to show people we are inclusive, but in a subtle way that shows everyone when they come here, they know there's something here that represents them," says Zhang.
When it comes to the food, Chef James Chen's dishes are both visually appealing and delicious. Dishes are made using fresh ingredients and never pre-made or stored in bulk, so popular items tend to sell out within hours of opening. House specials like the rainbow potstickers are filled with fresh juicy pork, flavourful veggies, and vibrantly coloured with fresh vegetable juice. The peach prawns combine deep-fried prawns with slices of peach for a surprising union bursting with flavour. The homemade BBQ pork rice bowl brings melt in your mouth slices of pork coated in a sweet barbecue sauce you won't find in any stores. In fact, all the sauces at Jia Jia, from the barbecue sauces, sweet and sour dips and even the soy sauce, are all made fresh and from scratch by Chef Chen.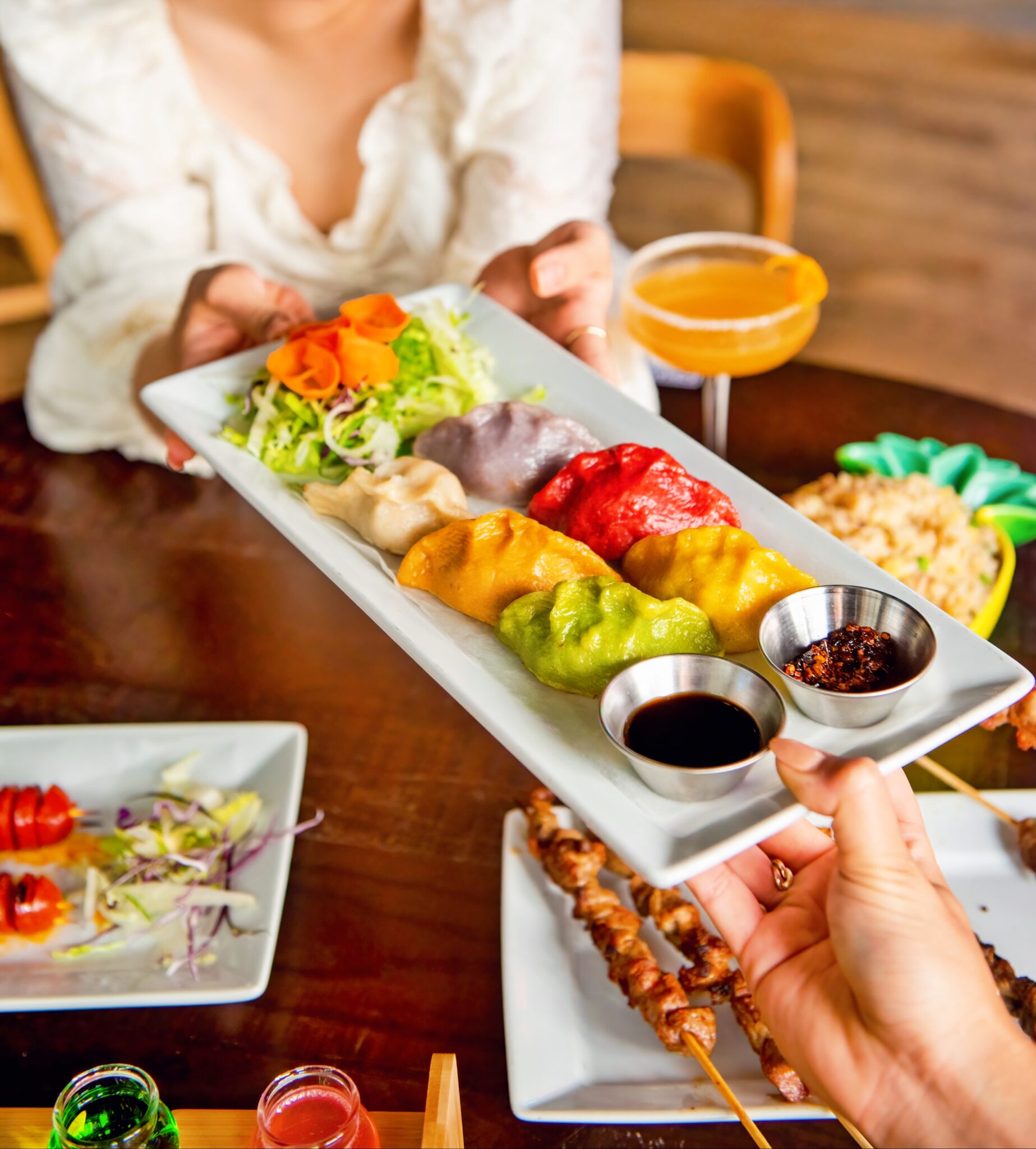 The cocktail menu is also dynamic and inventive, especially when any choice makes for a complementary addition to the dishes. Try the dragon's breath, a fruity cocktail smoked with applewood for a subtly woodsy smell and taste. Or the sparkling sakura, a fizzy floral-forward beverage boasting pastel pink shades that's just one of the many colourful choices of cocktails and martinis. Jia Jia also serves its house shooters in fun and interesting ways, like in a moving Ferris wheel or on a dazzling pirate ship. 
The restaurant opens at 4 p.m. and stays open past midnight most days, so it's easy to indulge in a few hours of shared dining, drinking and great company.
 "We bring the Chinese family atmosphere. We're kind of like your nosy aunts and uncles who want to be involved in your life because that's the atmosphere we want to give people. When you come in here, you are family," says Zhang.
Good vibes only await at Jia Jia located at 1033 17 Ave S.W. or visit jiajia.ca 
This content was produced for the advertiser by RedPoint Media for commercial purposes. It is not written by and does not necessarily reflect the views of Avenue staff.