The great romances of history are about pure hearts driven by true love to overcome insurmountable odds and endless challenges, finally ending in passionate embrace and enduring love. Last Best Brewing & Distilling's Sweetheart Series is a lot like that, except with beer and gin.
Think of Last Best's beer as the silent hero, independent and steadfast, while its gin is a little wild and a free spirit looking to explore. How could these two incompatible souls ever be together? Surely their love could never last. Of course, true love always prevails — the odds are beaten, the challenges overcome and together the sum is greater than the separate parts.
The Sweetheart Series is where those two parts come together — beer inspired by gin and gin inspired by beer, different but together becoming whole. This year, Last Best is releasing three limited edition gins and their sweetheart companion beers. The releases are named for iconic country and western duets whose harmonies inspire and contrast while still creating something beautiful together.
Last Best Brewing & Distilling is unique in that it not only brews great craft beer, but also creates world-class gin. The creative minds behind Last Best's products put their heads together on how to marry the brewing and distilling programs, and the idea to release a series of seasonal gins and beers inspired by the bright, citrusy, fruity and floral flavours of gin cocktails came about – thus the Sweetheart Series was born.
"We wanted to work with flavour profiles that work well in both gin and in beer. Not everything that works in a gin is going to come across well in a beer, and vice versa," explains Teaghan Mayers, brewery operations manager.
"To have the opportunity to showcase both in-house made beer and gin at a high level under one roof is incredibly special to share with our guests," adds master distiller Bryce Parsons. "It really is a unique experience we're proud to offer."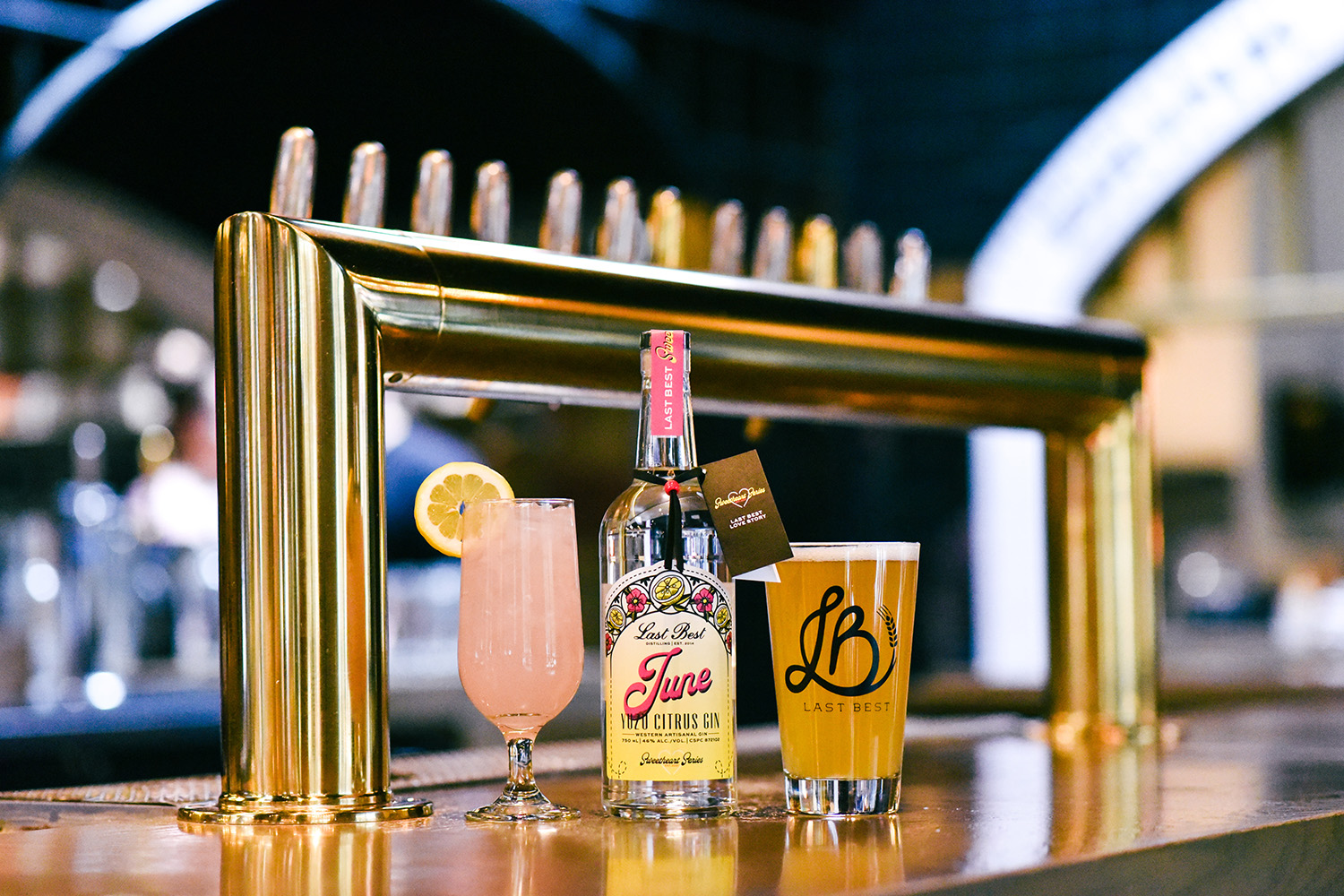 Last Best's first Sweetheart Series release is Johnny & June. Like the man in black, Johnny – Yuzu Gose has a citrus bite and an ever-so-slight salty aspect. June – Citrus Yuzu Gin is elegant, refined and delightfully summery.
"In this first release, we concentrated on the citrus end of the flavour spectrum. Yuzu and salt are a natural pairing, and the brew team nailed the balance of salinity, acidity and the unique floral-citrus character of the yuzu in this beer," Mayers says about the beer component of Johnny & June.
For the gin, Parsons says, "I loved the challenge of bringing forward so much citrus into the gin flavour profile without dulling the classic juniper notes of what makes gin, gin. June has a wonderful citrus welcoming but reminds you it is still a gin at heart."
Together, this duo shows the best of Last Best — creative, fun, memorable and a little different. Quantities are limited, so experience the summer love of Johnny & June at Last Best while you can.
Follow @lastbestbrew on Instagram and join Last Besties at lastbestbrewing.com to be the first to hear about upcoming releases and more.
This content was supplied by the advertiser for commercial purposes. It is not written by and does not necessarily reflect the views of Avenue staff.