Have you been too busy for pampering and relaxation? Well, good news — Leela Eco Spa is expanding in Calgary. With a new location in Marda Loop, you can enjoy an extensive menu of regenerative day spa treatments right where the action is.
Marda Loop has over 150 trendy boutiques and restaurants waiting to be explored, but when it's time to treat yourself, Leela Eco Spa is there. Leela's new location in the CY33 building offers the same exceptional service as its other locations, including award-winning products and treatments.

Not your average day spa
If you haven't visited before, here's the scoop: Leela's is not your average day spa — it's an experience. Leela's skilled staff are dedicated to making sure your spa time is rejuvenating, therapeutic and relaxing.
Embracing a holistic approach, Leela Eco Spa uses beauty products made from 100 per cent organic ingredients to offer only the best eco-friendly spa experience. Leela's therapists and specialists are committed to taking you on a whole new level of bliss using only the finest organic ingredients for eco-friendly and guilt-free relaxation, no matter the service.
Massages
Relax, relieve tension and regain your balance with a professional massage.
Facials
Take care of your skin with esthetician-recommended rejuvenating facial treatments.
Natural medicine
Experience the time-tested methods of natural healing like osteopathy and acupuncture to help achieve optimal well-being.
Additional services
Treat your body and say goodbye to stress through any of Leela's holistic therapies. They have a varied menu of spa treatments for some much-deserved head-to-toe restoration.

New location
The new Leela Eco Spa branch is in Calgary's CY33 building at 2232 33 Ave. SW.
So, if you're in Marda Loop and looking for a way to relax, look no further than Leela Eco Spa. Visit anytime at CY33 to enjoy an exclusive range of services that will redefine the concept of pampering.
Staying true to the vibrant Marda Loop landscape, the CY33 building is a diverse commercial and residential development that includes 63 apartments, restaurants, retail areas, open space, public arts and murals and co-working offices.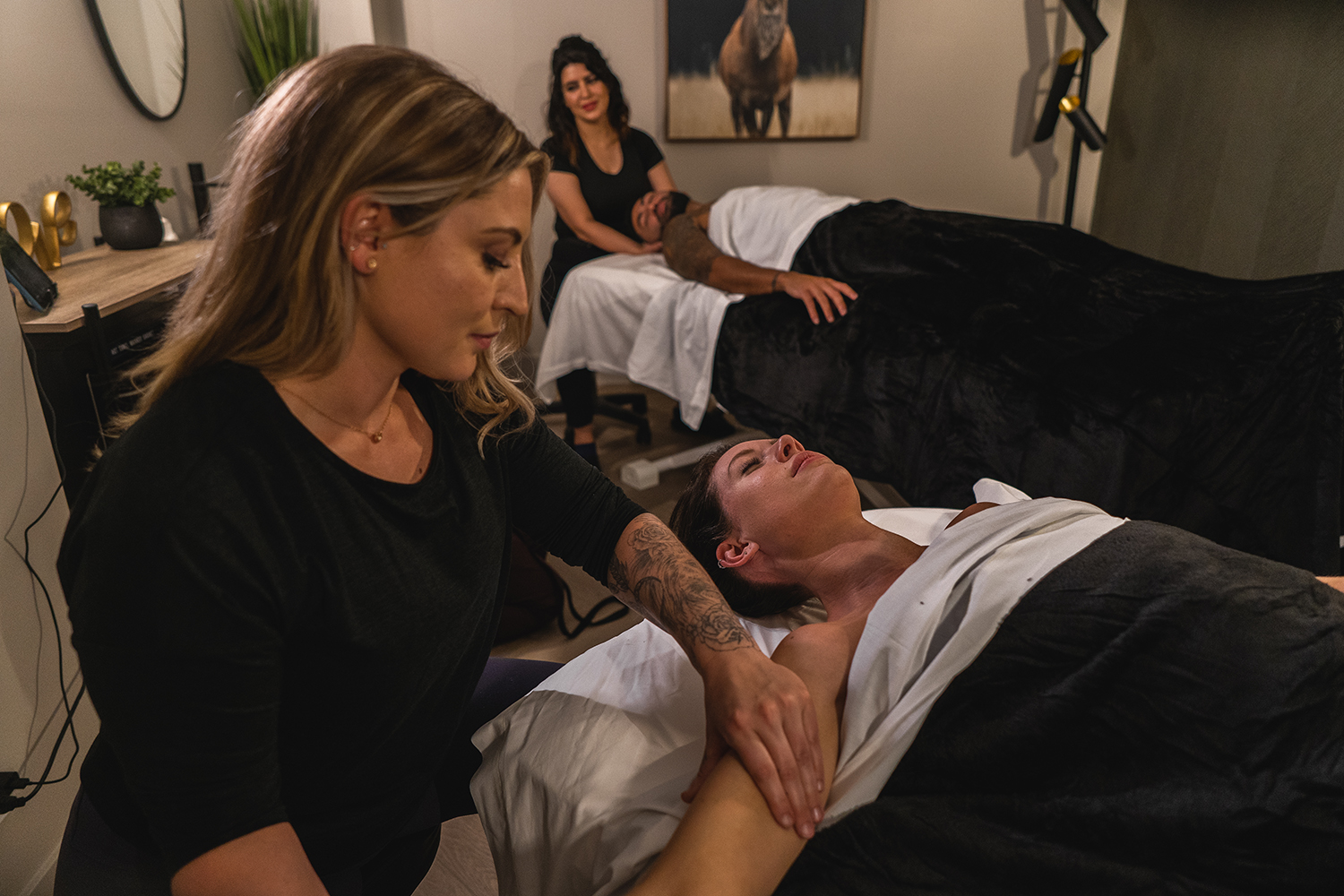 As part of the growing community in Marda Loop, Leela Eco Spa is excited to welcome new and returning customers. So why wait — book a treatment for yourself or give the gift of pampering and relaxation to someone who deserves it. And for those who can't visit in person, Leela Eco Spa has an online shop and ships products for free across Canada, so matter where you live, you can experience it all. Make your appointment today!
This content was supplied by the advertiser for commercial purposes. It is not written by and does not necessarily reflect the views of Avenue staff.