As Calgary forges ahead on the road to recovery, the vision for our future remains clear: to be the city of choice for the world's best entrepreneurs.
In our strategy Calgary in the New Economy, Calgary Economic Development outlines that we want innovators who embrace technology to call our city home.
To achieve our vision, a vibrant downtown is required — a downtown that attracts top talent to live, work and play. From a sustainable corporate tax base that supports a future-focused city to pride of place that retains generations of our in-demand homegrown talent, we believe a strong core that is the economic and cultural hub of the city benefits all Calgarians.
The City of Calgary's Greater Downtown Plan and initial $200 million investment looks to reinvent the downtown beyond the traditional office-based central business district. It envisions a dynamic city centre with welcoming neighbourhoods, diverse housing choices with convenient amenities, expanded green networks, walkable public spaces and the accessibility to make downtown the place to be.
To attract innovators, cities have to be innovative. And here at Calgary Economic Development, we believe Calgary is further down that path than many. The city has developed an incentives package to action downtown office conversions, replacements and new residential development. Calgary also has the most municipal fibre in Canada and is working with wireless service providers to create a downtown digital zone to test technology and further attract tech companies.
Our downtown can be transformed and strengthened by the world's best and brightest, including long-time locals and new Calgarians alike. To shift from vacancy to vibrancy, the retention, attraction and reskilling of talent for the digital economy is a top priority for Calgary Economic Development. Namely, talent that will put Calgary on the map as a city of global problem solvers in an era defined by rapid technological advancement and digital transformation across industries.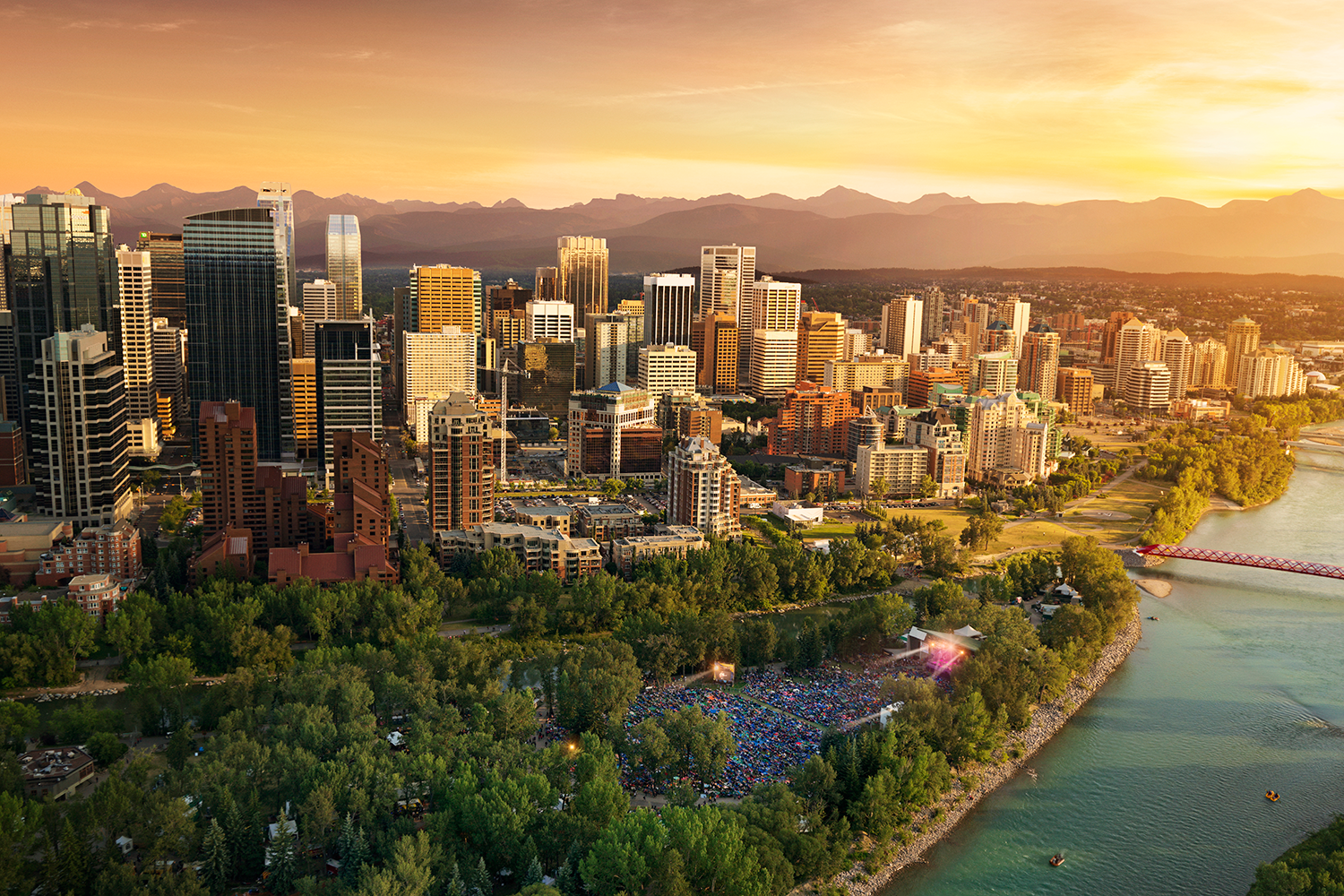 The time to change is now, and our Calgary Economic Development team sees signs of recovery near and clear. The city continues to attract record levels of investment and in 2020 saw its fourth billion-dollar unicorn valuation in two years. Last year, 33 Calgary companies attracted $353 million in venture capital investment — more than double the amount in 2019. Add to this our growing base of talent and we have the ingredients to thrive in the global competition that is economic development. Our post-secondary institutions saw 3,900 STEM student completions in 2020 and there are more jobs and people in Calgary's workforce today than at the height of the last boom.
Last year ended with 821,100 people employed, which is more than the highest employment seen in 2014. Calgary's labour force reached a high of 922,500 people, more than 94,000 above the 2014 maximum.
Whether it's feeding, fueling, healing or moving, Calgary Economic Development knows Calgary can once again be the economic powerhouse of Canada. The right roadmaps are in play for a downtown of the future and we know we have the people to make it happen – Calgarians readied with a signature entrepreneurial spirit and resilience to drive toward growth and recovery.
Learn more about how Calgary fosters innovation and entrepreneurship at calgaryeconomicdevelopment.com
This content was supplied by the advertiser for commercial purposes. It is not written by and does not necessarily reflect the views of Avenue staff.