If Banff is Alberta's backyard, then over its 13 years in business, Banff Ave Brewing Co. has become the town's living room. It's less a tourist destination and more a community hub and gathering place for local legends and world-class athletes to hang out after a day on the mountain, and it's where visitors can get a taste of the real Banff. Banff is a lot more than pretty scenery you see in brochures and postcards. 
Ask any Banffite (yep, that's what they're called) to describe the "real" Banff, and you'll get 100 different answers. What makes life great in Banff is as subjective as it is anywhere, but one thing pretty much every local would agree on is their love for the mountains and the joys that can be found in, on and exploring every peak of them.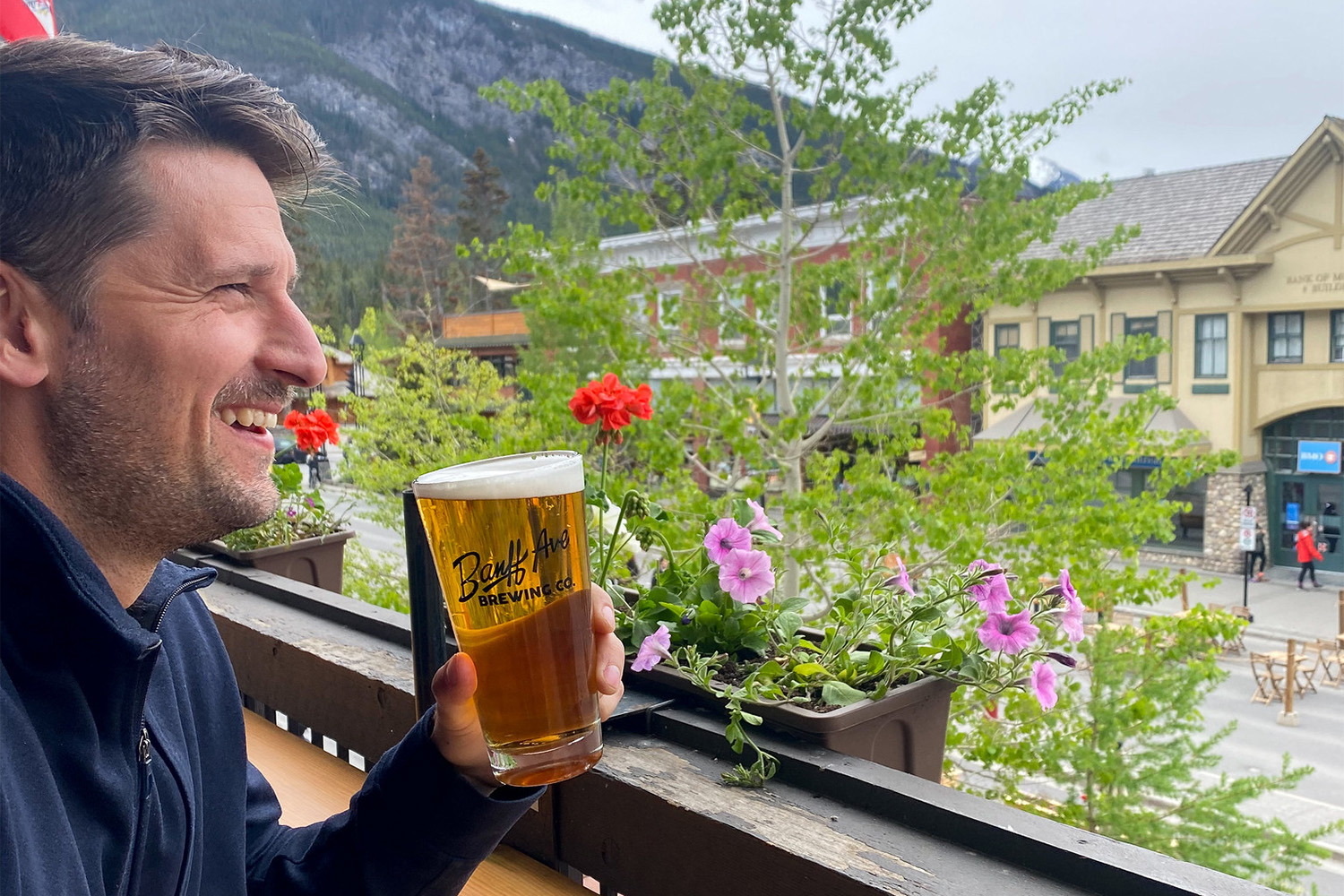 We asked Banff Ave Brewing Co. Assistant General Manager and Banff resident, Lukasz Ptaszynski, to take us through his perfect day in the "real" Banff. "To kick things off, I would tell people to go mountain biking, rock-climbing or hiking during the day. You can do all of those activities at Tunnel Mountain, which is super-accessible from downtown Banff." 
Tunnel Mountain is known for its picture-perfect view of the town and its switchback hiking trail that's popular with tourists, but it has way more to offer. "Tunnel can be a bit underrated, but there's more to do than just hiking up the main trail. There's a bunch of other routes in between the campground that are great for exploring, trail running and mountain biking. Try the Hoodoos trail, or head to the east and south sides of the mountain for some killer rock-climbing at Gooseberry and Black Band," says Ptaszynski.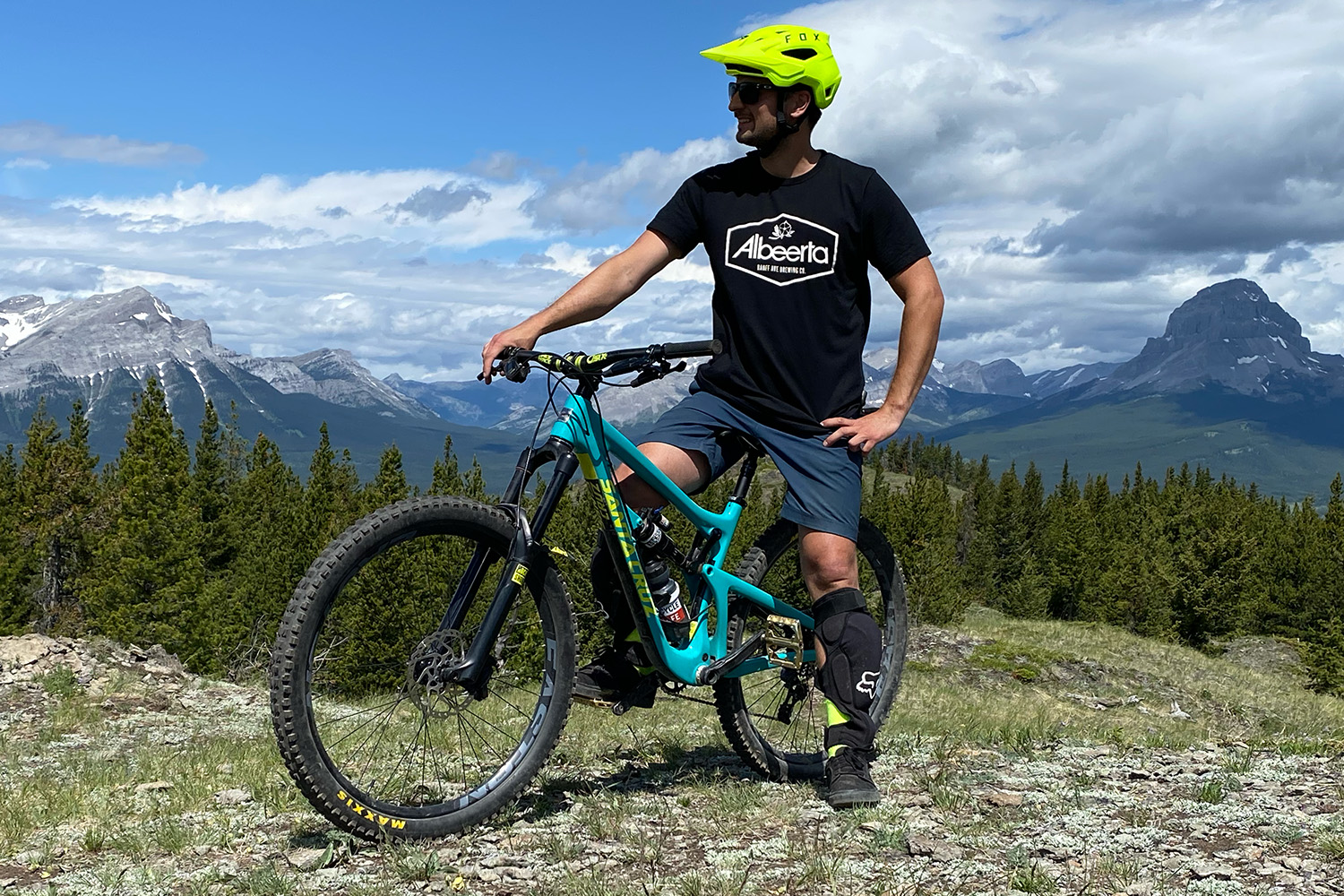 There's nothing as satisfying as a cold beer and a delicious meal after a day on the mountain. The town has a couple great brewpubs, but Banff Ave Brewing Co. is the O.G. At street level is The Taproom, perfect for grabbing a beer flight on the patio. Head upstairs to The Pub and hunker down with a pint and some delicious pub favourites; it'll make you feel like a local, no matter where you're from. Across the landing, The Lodge is Banff Ave's newest spot with a legit take on Detroit-style deep dish pizza (think thick buttery crust and crispy cheese crowns), along with house-made pasta and elevated small plates — perfect for sharing.
"For dinner, I'd head to The Lodge for some pasta, like the Lamb Fazzoletti, or replenish my carbs with some incredible deep dish," recommends Ptaszynski. "Banff has been missing this kind of pizza place, and The Lodge seriously delivers. The Lodge 1383 Cold IPA is also a new favourite that's crisp and refreshing. And, you have to head next door to Tommy's after. A real Banff experience is not complete without an Ouzo nightcap at Tommy's." 
Take it easy on the Ouzo though; if you really want to experience the true Banff lifestyle, it means you've got to get up for another mountain adventure the next day.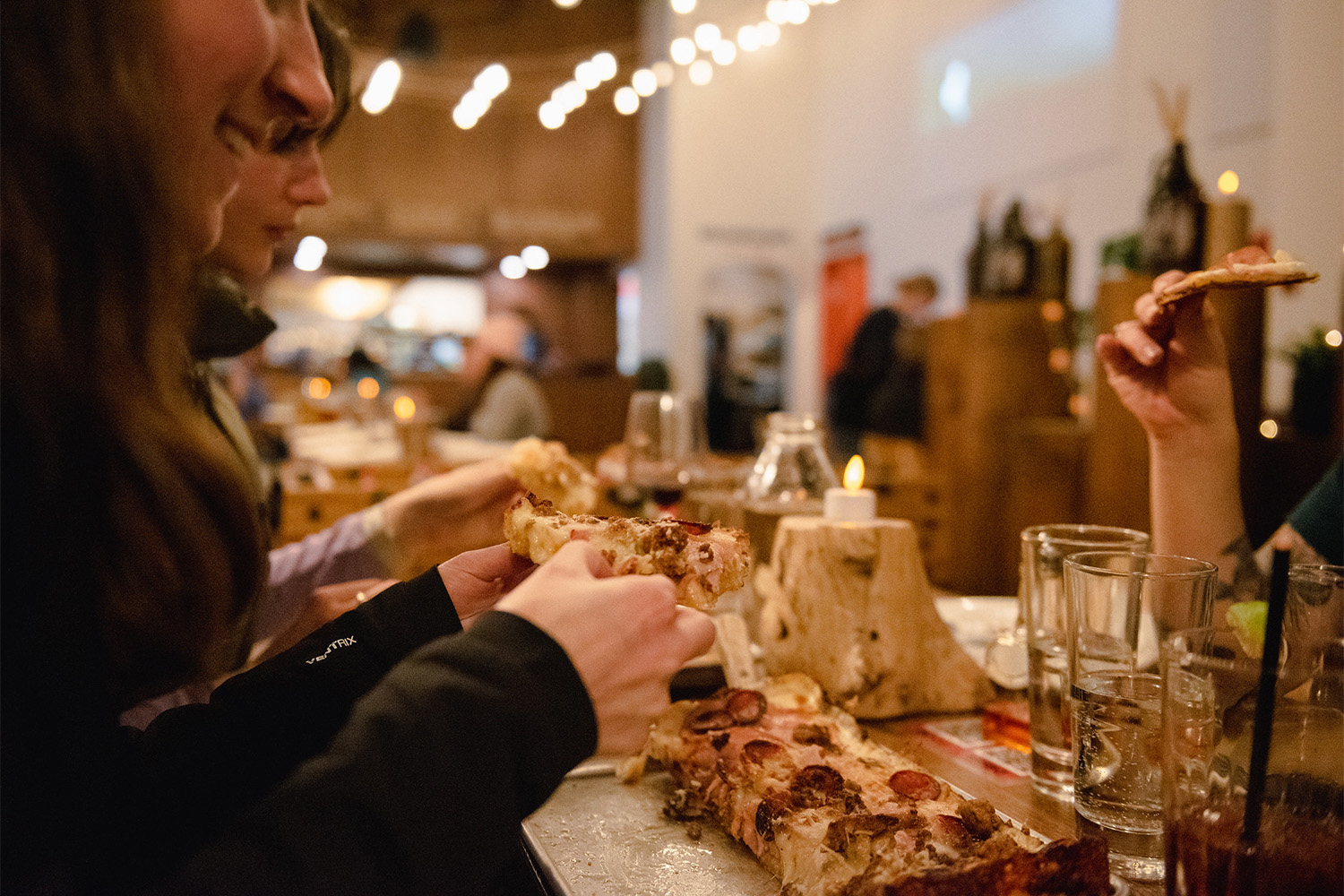 Banff Ave Brewing Co. is located at 110 Banff Ave. Visit banffavebrewingco.ca for more information. 
This content was supplied by the advertiser for commercial purposes. It is not written by and does not necessarily reflect the views of Avenue staff.