Picture yourself on your favourite patio, basking in the warm rays under a wide blue prairie sky. Upbeat tunes are playing, and you have an ice-cold refreshing drink in your hand. It's really summertime in Calgary, and you're going to make the most of it.
Just in time for the official start of summer, Last Best Brewing & Distilling is back with the perfect sunshine sipper – a gin riff on the classic lime margarita: the Gin-arita made with fresh and lively Afterglow gin. Real lime gives a tart bite, then tickles notes of Thai basil and lemon verbena, and finishes with a hint of salt. The Gin-arita first made its debut on Last Best's cocktail menu with the original release of their award-winning gin series in 2020. A tried and tested recipe that's been a fan-favourite at the brewpub; Last Best wanted to make this cocktail experience available to enjoy at home or wherever you spend your summer days.
Last Best's Afterglow gin has had an amazing year of accolades, taking home the Best Canadian Contemporary Gin medal from the World Gin Awards and a Double Gold at the prestigious San Francisco World Spirits Competition. "We are so proud that Last Best's gins have been recognized by the World Gin Awards," says Last Best Brewing & Distilling Master Distiller Bryce Parsons. "And winning a double gold at the San Francisco World Spirit Competition was a dream career milestone for me. It's an honour to see Last Best gins excel in their style categories and be acknowledged at this global level as professional, consistent, and innovative."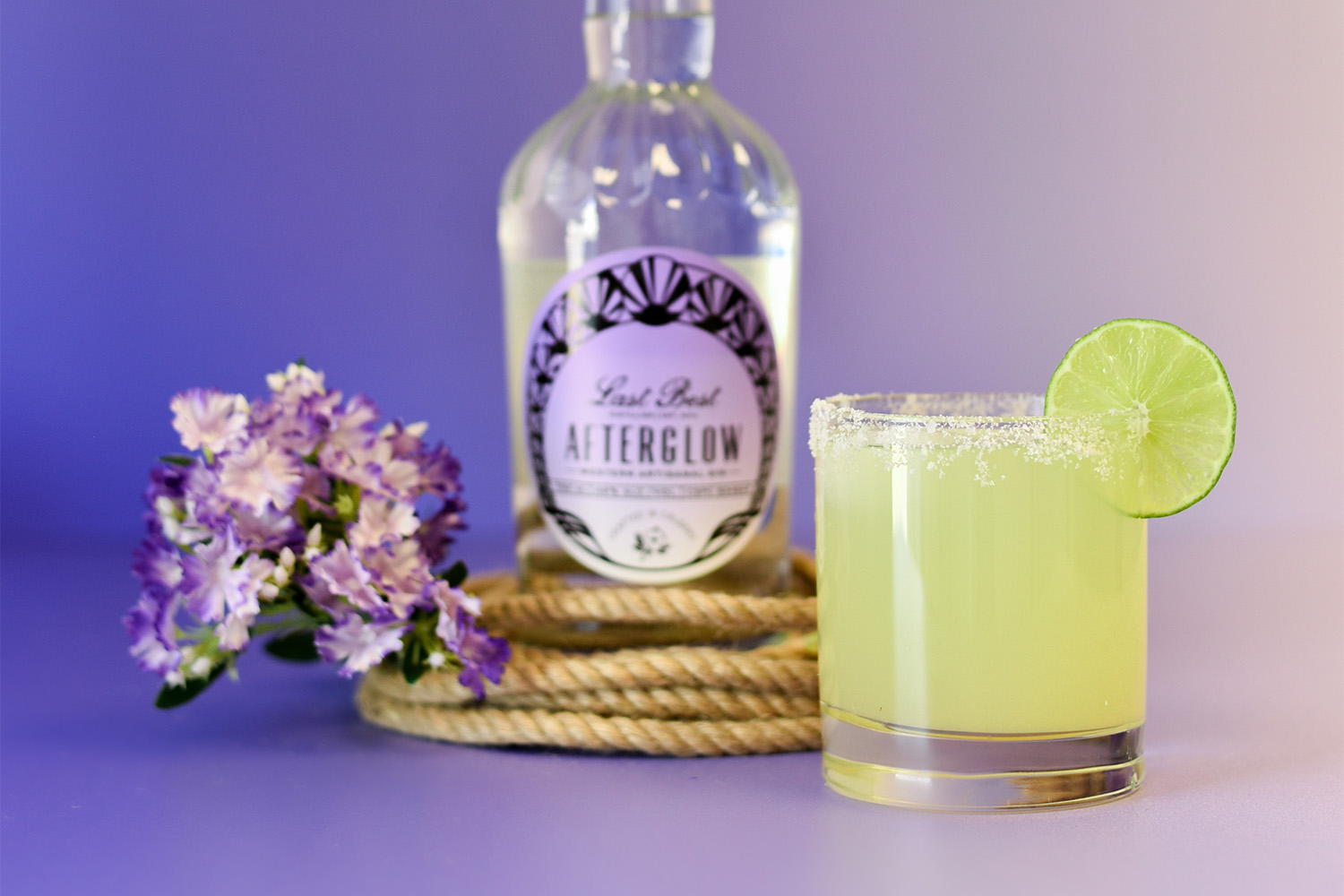 Last Best wanted to build on that success with another premium canned cocktail to highlight Afterglow's distinct personality. "The use of lime juice and lime puree was key to getting the flavour and aroma right in the Gin-arita. The addition of salt helped brighten up the citrus profile while giving a slight salinity that's always enjoyed in a great margarita," says Parsons. "We really wanted to avoid a watery margarita style cocktail – we see this all the time in canned offerings in the market – our goal was to showcase this award-winning gin without diluting any of the flavour." Two of Afterglow's key botanicals that lend to its unique personality are Thai basil and lemon verbena, both of which complement and enhance the Gin-arita's flavour profile. Another aspect that sets the Gin-arita apart from its traditional tequila counterpart is carbonation. "We made it sparkling as well. This is different from a classic margarita, but we hope it becomes the standard for a Gin-arita!" adds Parsons. Try it over ice in a glass with a salted rim, and you've basically got summer in a glass, regardless of the weather.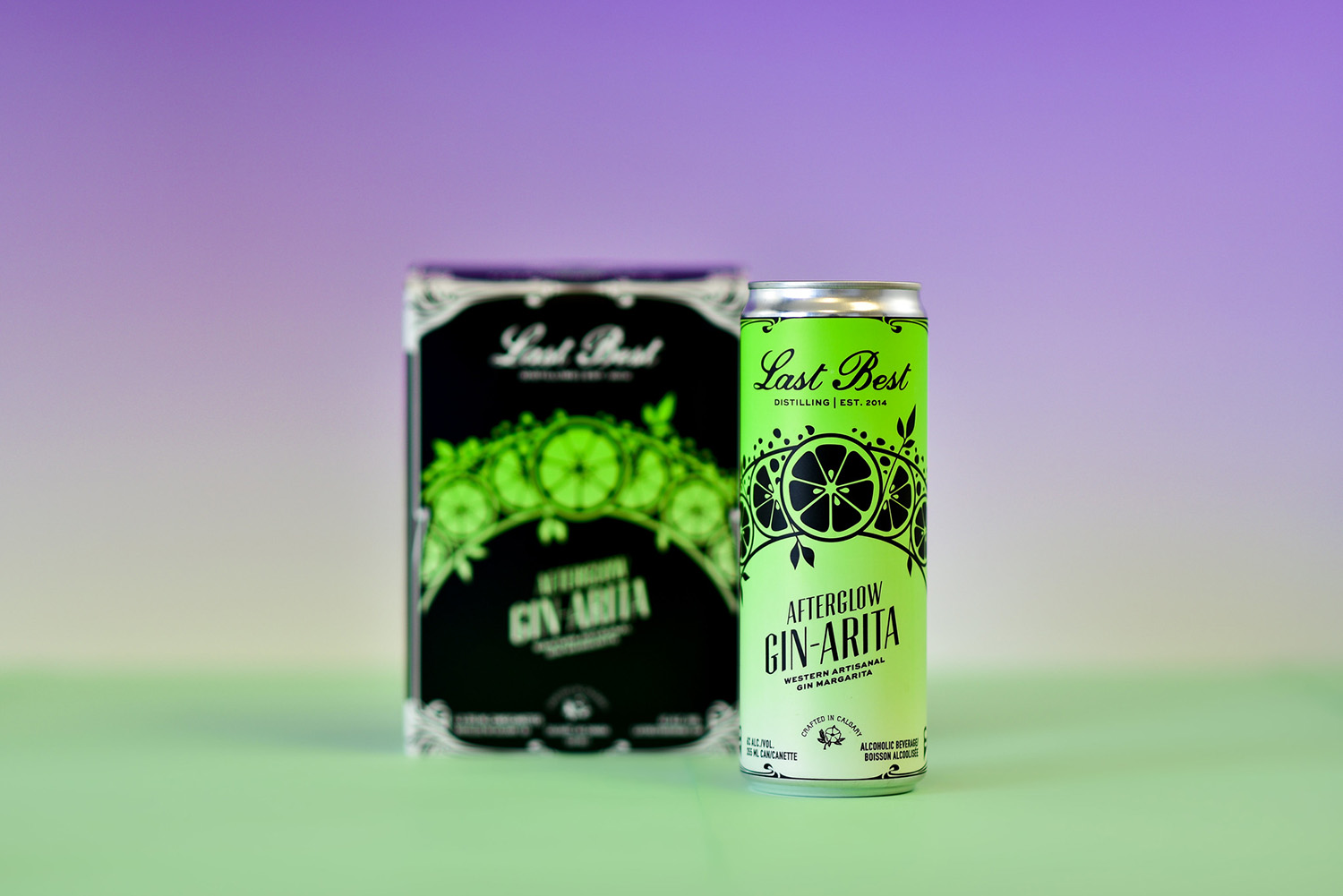 The fresh and zesty Gin-arita joins Last Best's three other premium gin canned cocktails: the sparkling and lemony Savage Love Tom Collins; the not-too-sweet Fortunella Citrus Iced Tea; and the light and herbaceous Afterglow Gin & Soda.
The Gin-arita is available exclusively at Last Best Brewing & Distilling and limited Alberta liquor retailers. To find Last Best Distilling gins and premium canned cocktails near you, visit lastbestbrewing.com/gin-finder.
This content was supplied by the advertiser for commercial purposes. It is not written by and does not necessarily reflect the views of Avenue staff.