Have you ever met an internet service provider that genuinely cares about offering the best service, customer care and affordable price to its customers? Of course you haven't, until now.
oxio – yes, we know you've never heard of them – is the first internet provider you will actually like. That may be a bold statement, but give us a second and we'll show you how oxio really, truly gives a damn about you.
Let's take a look at oxio's innovative (a.k.a. reasonable) approach to providing quality internet services:
Pricing
You might like paying high prices riddled with hidden fees you don't understand, but strangely, oxio does not. Controversial to say the least, oxio offers transparent pricing options to best suit your internet service needs, not theirs. Take the cost breakdown for a $40 package, for example ($40 for internet, we know…read on). Of that $40, more than half ($25) goes to the network, so that your service actually works. Logistics, hardware and marketing each get $2; payroll for oxio employees gets a $5 cut and the company reaps a $4 profit (they have to get something or oxio's executives would be fired for implementing a horrible business model). How is that for knowing where your money is going?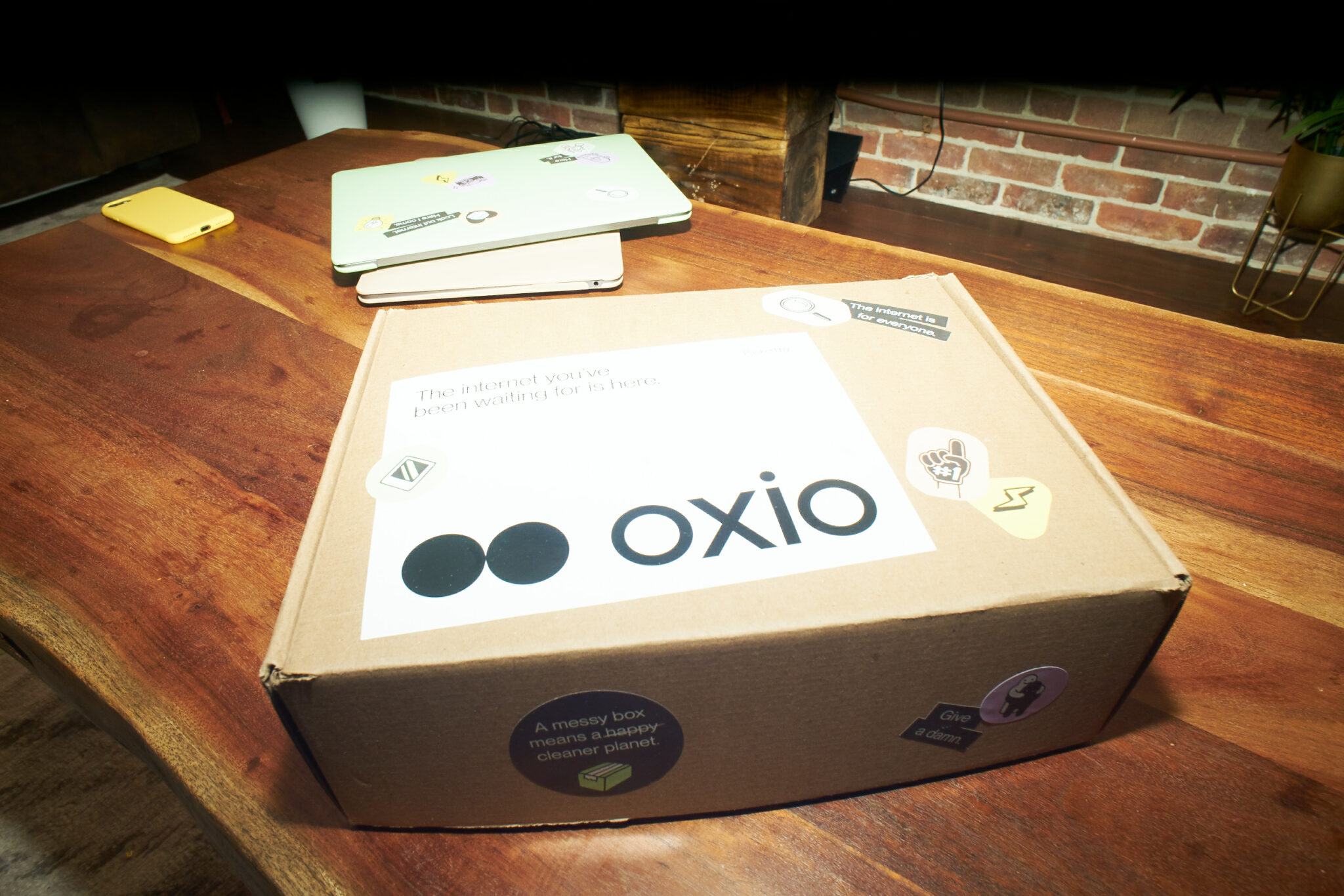 Packages
oxio's internet plans are straightforward, unlimited, affordable and tailored to your needs based on the number of devices you use and how much time you spend surfing the world wide web. Even better, the basics are all included. What? That's crazy; no other internet provider includes installation, a modem and router, stable speeds and unlimited downloads! Ya, oxio knows…and did we forget to say this is all provided with no contract, ever…like never ever? Snap!
More evidence oxio is crazy in love with its customers
Rapid fire – let's check some boxes here, people!
✔ 60-day money-back guarantee: if you don't like oxio's service, transparency, low fees, free hardware, friendly customer service or the colour of your modem, you get all your money back.
✔ No shifting prices: isn't it awesome when you get a great deal from an internet provider and then as a thank you for signing a contract (wink, wink), it raises your monthly fee, and you can no longer afford to go out for wing night at the local pub? Well, ya, oxio doesn't do that, and their staff will see you at the pub because…
✔ oxio's super smart customer service helper-people live where you live: customer support is there to answer 100 per cent of your questions, because yes, problems do happen from time to time…oxio admits it. OK, so how do I contact someone, you ask? How don't you is a better question. All right, fine, you can't call them, but who actually talks on the phone these days? Instead, hop online, Facebook Messenger, email or text message — oxio couldn't run from your question if they wanted to. And, they won't, that's the point.
✔ eero 6: What is that? Oh, you know, just the sweetest router on the market that makes your internet speed faster and coverage broader. No big deal, and yes, it's included in your plan. Or, you can spend over $100 on one yourself, but oxio prefers to just loan you the best of the best.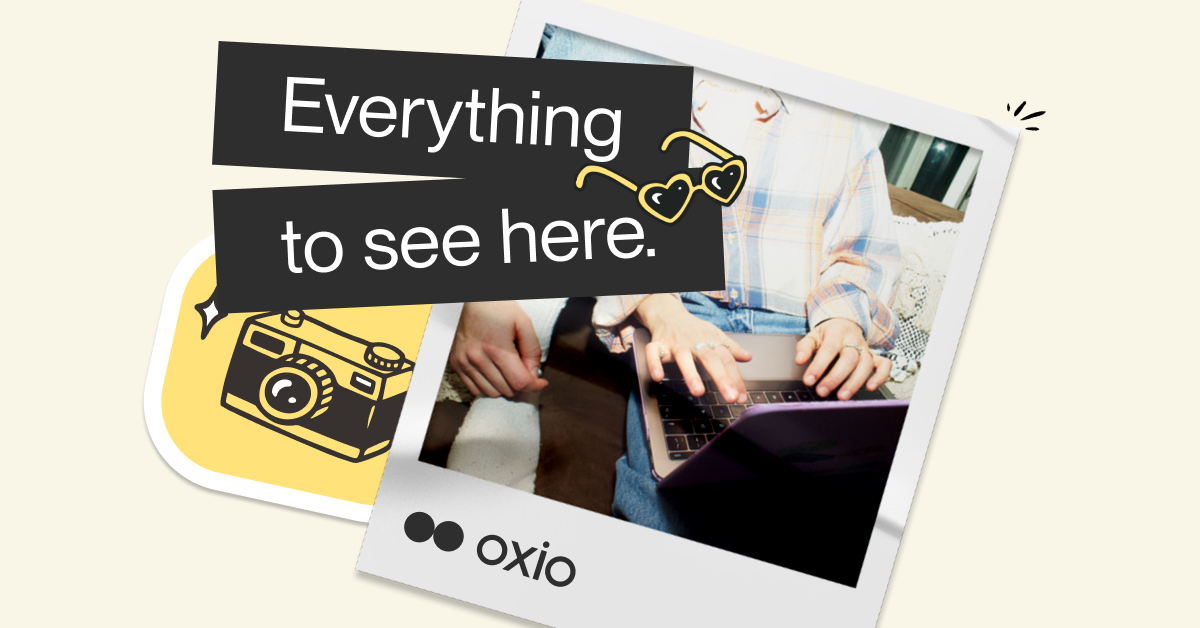 All right, all this sounds great, but let's get down to what you're really concerned about – will oxio's internet service be enough for my needs and how much will I pay for it?
In short, yes, and the cost depends on what plan you choose.
Because oxio's profit margins are pretty much the same regardless of which internet speed you select, picking the right package for your needs is what matters most. For example, if you only ever have two devices connected to your Wi-Fi at any given time, a download speed of 10-25 Mbps (megabits) is more than enough. "But my four kids are addicted to YouTube and TikTok," you say? No problem. oxio has plans ranging from 25 Mbps to 300 Mbps, and everyone in your region pays the exact same price – no secret deals for the new cool kids on the block.
So, if you're looking for fair and sustainable internet services in Quebec, Ontario, Manitoba, Saskatchewan, B.C., and yes, Alberta, they see you too, without the contracts, unreadable fine-print, shifty pricing and all the other BS that comes with it, visit oxio.ca today…or tomorrow, no pressure.
This content was produced for the advertiser by RedPoint Media for commercial purposes. It is not written by and does not necessarily reflect the views of Avenue staff.