High school, but different. 
Education is changing, and so is the world we live and work in. Strathcona-Tweedsmuir School (STS) stays at the forefront of this change by creating a studio high school that's ready for the modern economy — as well as whatever comes next.
STAND is a new and innovative hybrid education program that lets students learn on their own terms while creating their own unique high school experience. At home or on the go, you will join a community of passionate and like-minded individuals saying yes to their futures. 

Yes, and…
STAND takes the STS concept of "Say YES" one step farther. By drawing inspiration from the world of improv, and meeting every challenge and obstacle with an attitude of "YES, and…," STAND builds on a rich legacy of excellence while exploring where each new discovery will take us — which is beyond any horizon you can possibly imagine. STS wants to be known not just as The School of YES, but The School of YES, and….
STS believes that school should fit you, and not the other way around. You might be busy pursuing opportunities in music, acting, dance or sports. Or maybe you're interested in starting your career while you finish high school. With such a vast selection of paths before you, a traditional classroom may not be the best place for you to learn. STAND says yes to all of this, and offers students a chance to pursue a world-class high school education at the same time.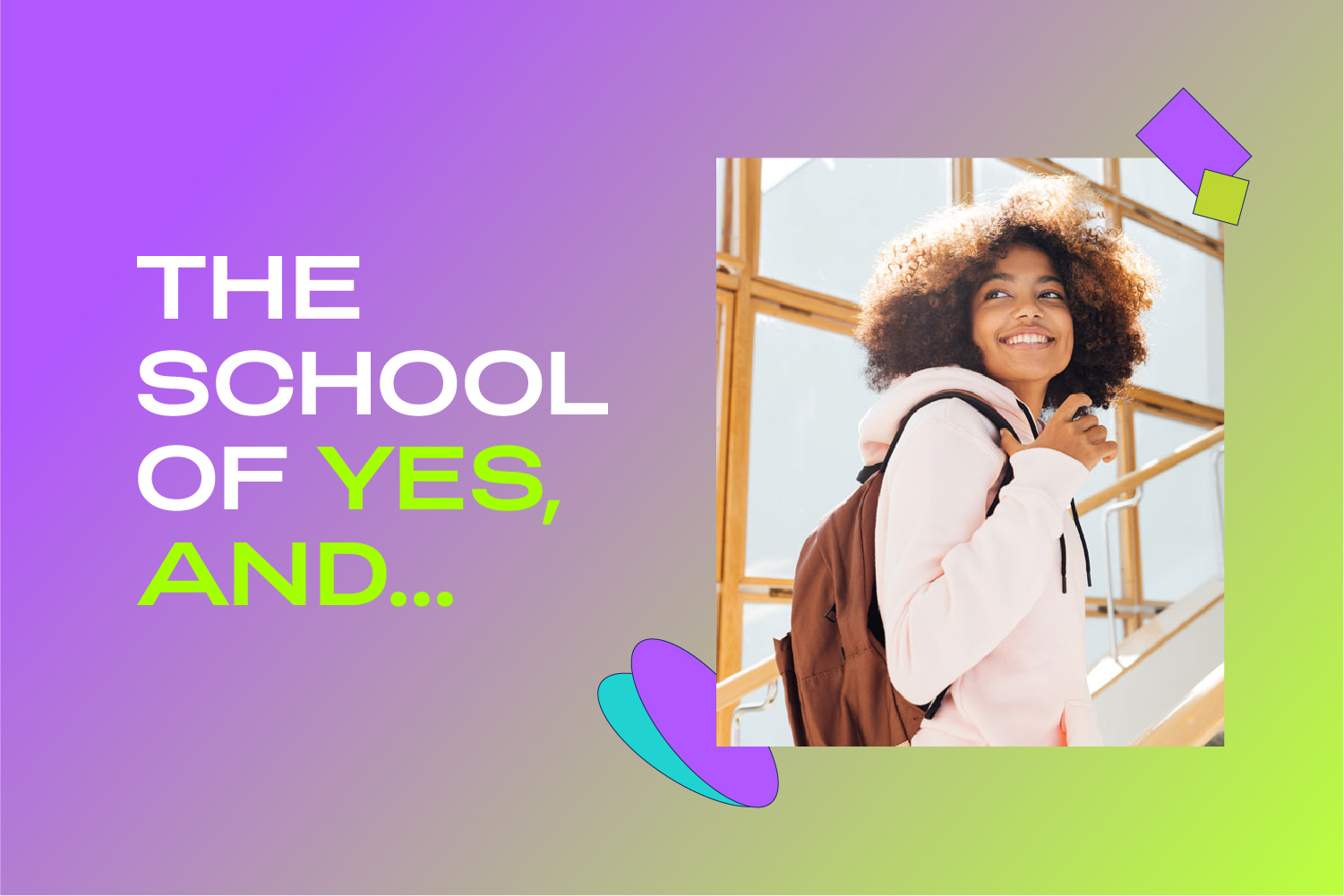 The best of both worlds
Embrace the freedom to explore your passions and tackle advanced academics with one day a week of in-person immersive, studio-based learning at partner organizations like The Platform or Bow Valley College or the National Music Centre — and four days a week wherever you learn best.
Supplementary programming, designed in partnership with post-secondary institutions and industry to close the talent gap, provides additional in-person learning opportunities through dual-credit, industry credentials and immersive learning.
Hybrid and remote/flexible work is the new reality — and STAND is here to make sure you're ready for it. Upon graduation, you will be equipped with a skillset that balances independence, flexibility, structure, innovation and self-management.
Personalized learning
STS teachers go above and beyond in order to give you an education that's tailored to your own specific goals. You'll join them for weekly one-on-one meetings and connect in-person too. All core courses have multiple options for start dates and pace so you can choose unique program streams to dive deeper into your areas of interest, such as digital arts, sustainability and stewardship, and design technologies.
Find out more and apply today at strathconatweedsmuir.com/stand.
This content was supplied by the advertiser for commercial purposes. It is not written by and does not necessarily reflect the views of Avenue staff.