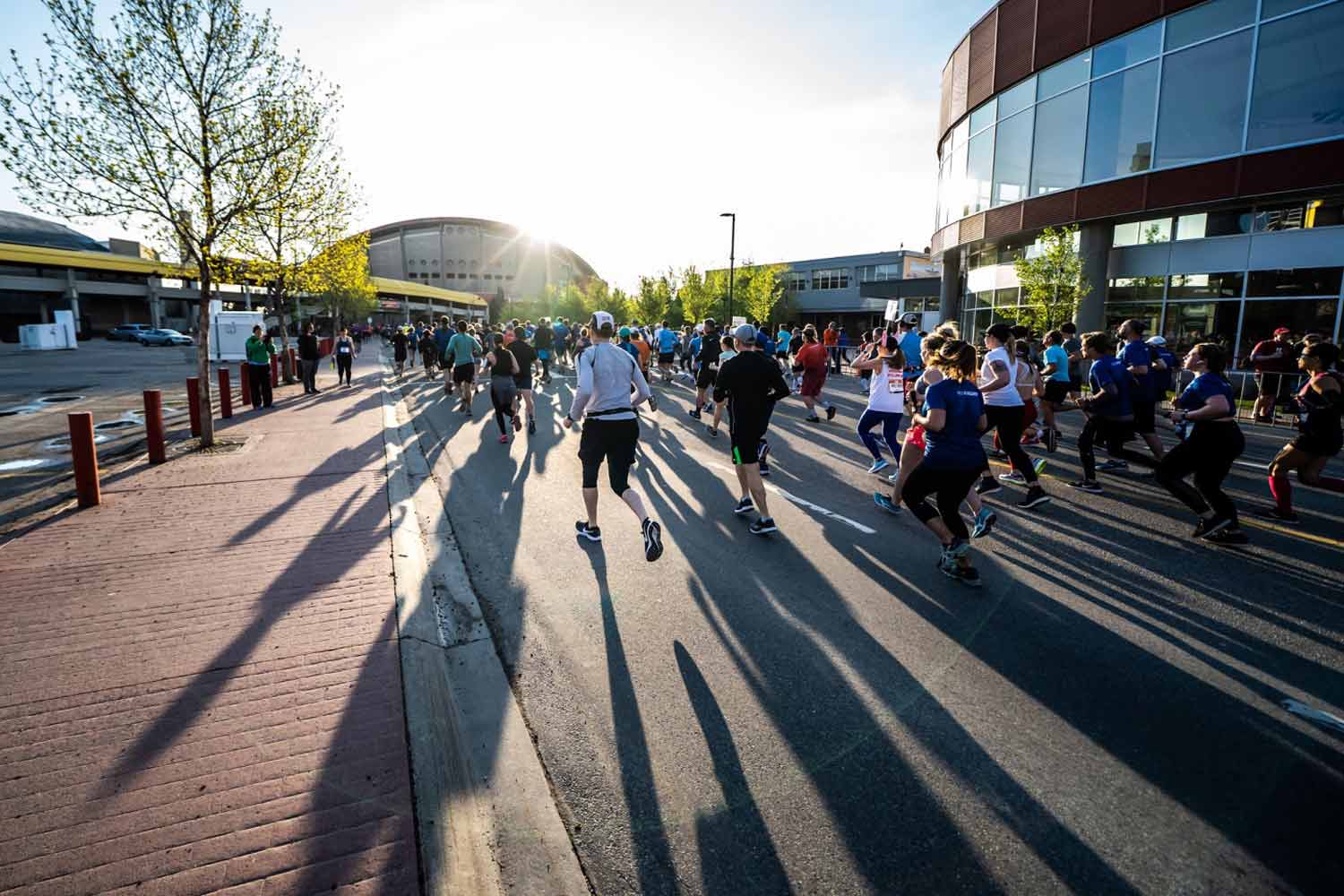 With 2019 ending, why not set some meaningful goals to make 2020 the year to realize your potential? The Scotiabank Calgary Marathon — on May 31 — is one of the best ways to discover what you're made of and to celebrate your city. As Canada's longest running marathon, the Scotiabank Calgary Marathon has options for the whole family, including everything from a five-kilometre fun run and walk to a 50km Ultra.
We asked runners to share their best tips for how they stay focused on the Scotiabank Calgary Marathon finish line.
Set a Goal and Post It
"Set an A goal, B goal, and C goal — have these goals posted somewhere you will see every day (e.g. bathroom mirror, bedroom door, fridge) to serve as a reminder, but also as a motivation." Simon Ong
-Simon Ong, Running the Centaur Subaru Half Marathon, he would like to finish in 1:15 or faster.
Declare It
"[I'll be] telling everybody that I will be running the Calgary marathon and sharing my big audacious PR goal even when they don't ask." Amraisanen
-Anu Räisänen, running the Scotiabank Calgary Marathon, aiming to run under 3:59:20.
Focus
"Focus on the training process and have gratitude for being able to race, it's the reward for all the training. Focus on a 5km splits (in the marathon) and not 1km, it decreases anxiety and minimizes too much shifting of pace." Sandra Yaworski
-Sandra Yaworski, running the Jugo Juice 10K, her goal is to push the envelope for her age category.
Race for Charity and Train with Friends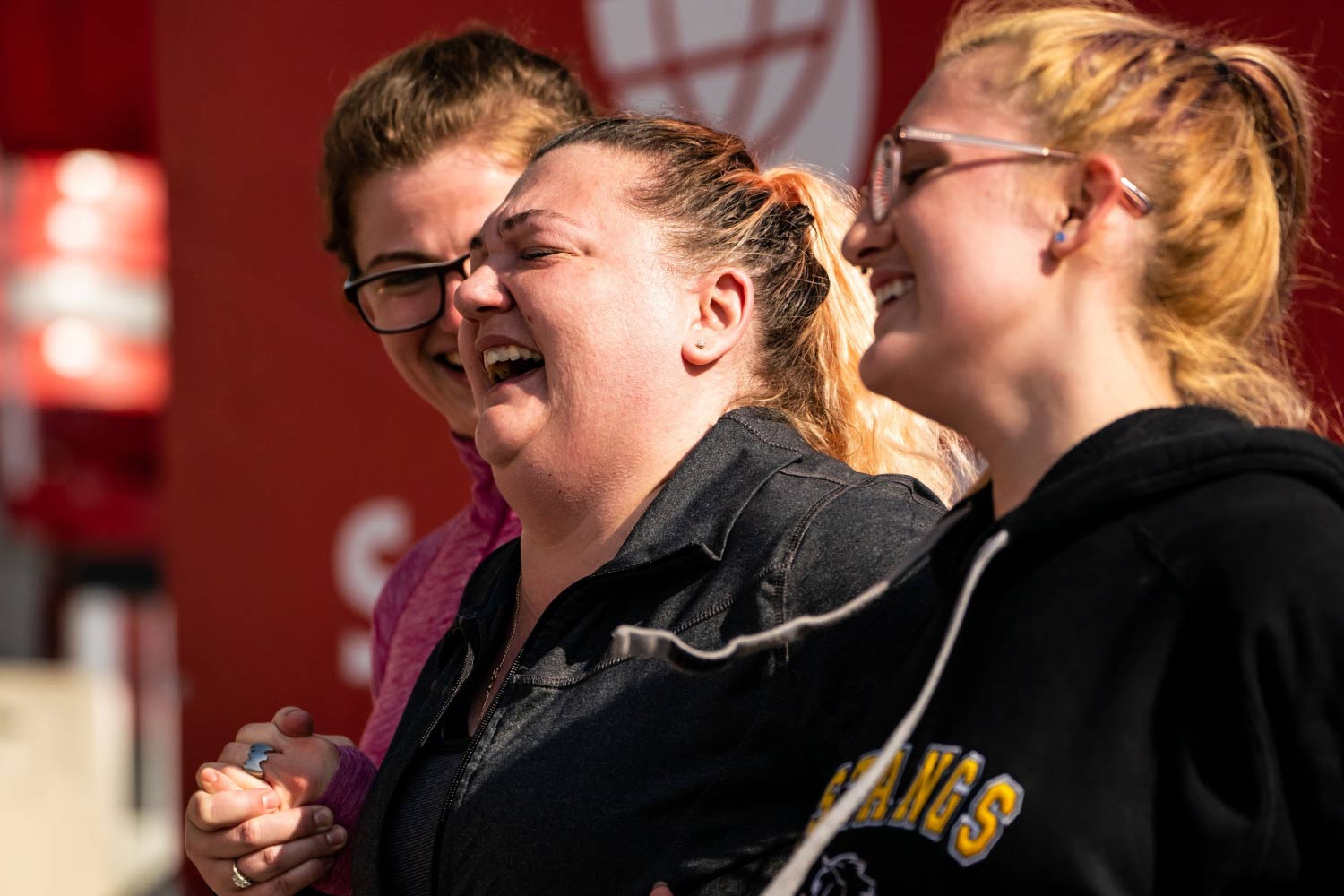 "Start a charity team and create opportunities to participate in monthly runs and other fitness meetups and fundraisers over the four-month build up! It will ensure accountability training as a team while giving back to charity through the Scotiabank Charity Challenge." Shiks86
-Jeff Shikaze, running the Scotiabank Calgary Marathon, his goal is to organize a cause-driven running team for the Scotiabank Charity Challenge in support of Start2Finish. He wants to raise $15,000 with 100 charity runners at the start line.
Have a Mantra
"Knowing pain is temporary helps me zone in on the finish line. Also, mantras! [Such as], 'I can do hard things. I am strong. I am doing it.'" Sunriserunneryyc
-Katie Delaney, running the Centaur Subaru Half Marathon, aiming to run under 1:34
Remember Your Why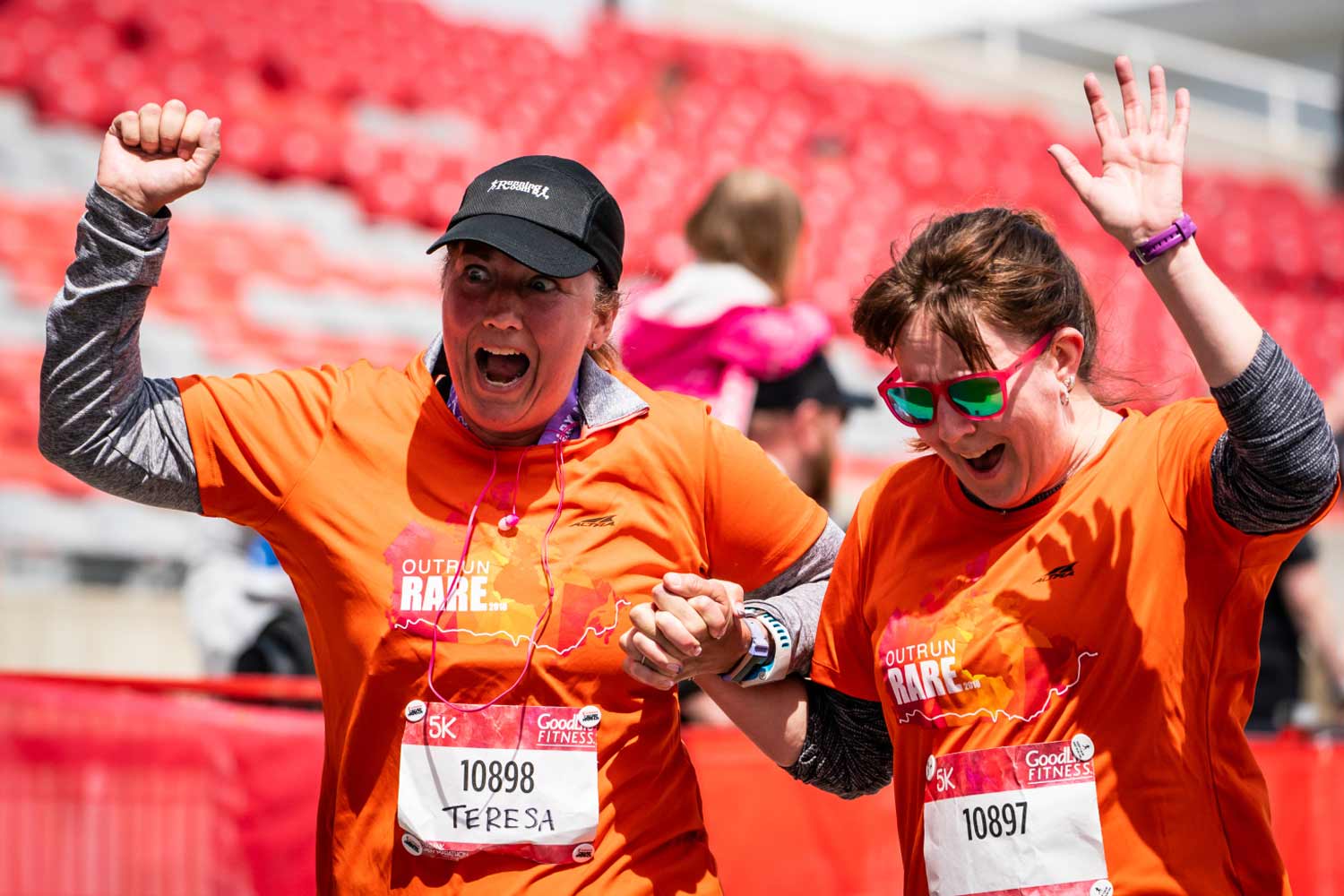 "There is almost always a time during a race where things get hard and negative thoughts creep in telling me to quit. I remind myself what it took to get to the start line — all of the months, countless hours of training, kilometres logged in all sorts of weather conditions, and time spent away from my kids and husband. All of that means something, and I refuse to give up just because it gets hard." Luara_runs
-Laura Henderson, running the Centaur Subaru Half Marathon, aiming to run under 1:50
Start a new decade with your best foot forward and visit calgarymarathon.com to register for distances from 5km to 50km, including a new 50km relay.
---
The Scotiabank Calgary Marathon & Run Calgary
403-264-2996
calgarymarathon.com
 



This content was supplied by the advertiser for commercial purposes. It is not written by and does not necessarily reflect the views of Avenue staff.