Calgary Pride has always been a two-part affair. It's a celebration of love, self-expression and community, but it's also a reminder of the journey that has led to these openly held celebrations.
Last year also marked both a first and a milestone for the Pride community. Despite restrictions and closures, Calgary Pride and its community connected and created virtual ways to celebrate and host the annual Pride Parade. But 2020 also marked the 30th anniversary of Calgary's first Pride rally and parade. In 1990, more than 100 people from the 2SLGBTQ+ community rallied at Central Memorial Park against discrimination and inequality. The following year, the community gathered again at the park to celebrate its first Pride Parade. To honour those events, and to connect the community at a time when they couldn't come together because of the Pandemic, Shaw Communications started a new initiative in 2020 — Shaw Pride Marches On.
Shaw, in partnership with Calgary Pride, the City of Calgary and Calgary Arts Development, commissioned local artists to paint a mural at each of the four entrances of Central Memorial Park to bring the spirit of Pride to life. The goal, Shaw states on its website, is to create a space where Calgarians "can march with pride anytime they'd like."
Now, for the second year, Shaw is continuing its commitment and support of the 2SLGBTQ+ community with new murals for Pride Marches On. The four new 2SLGBTQ+, BIPOC and ally artists selected this year drew inspiration from what Pride, community and connection means to them in 2021.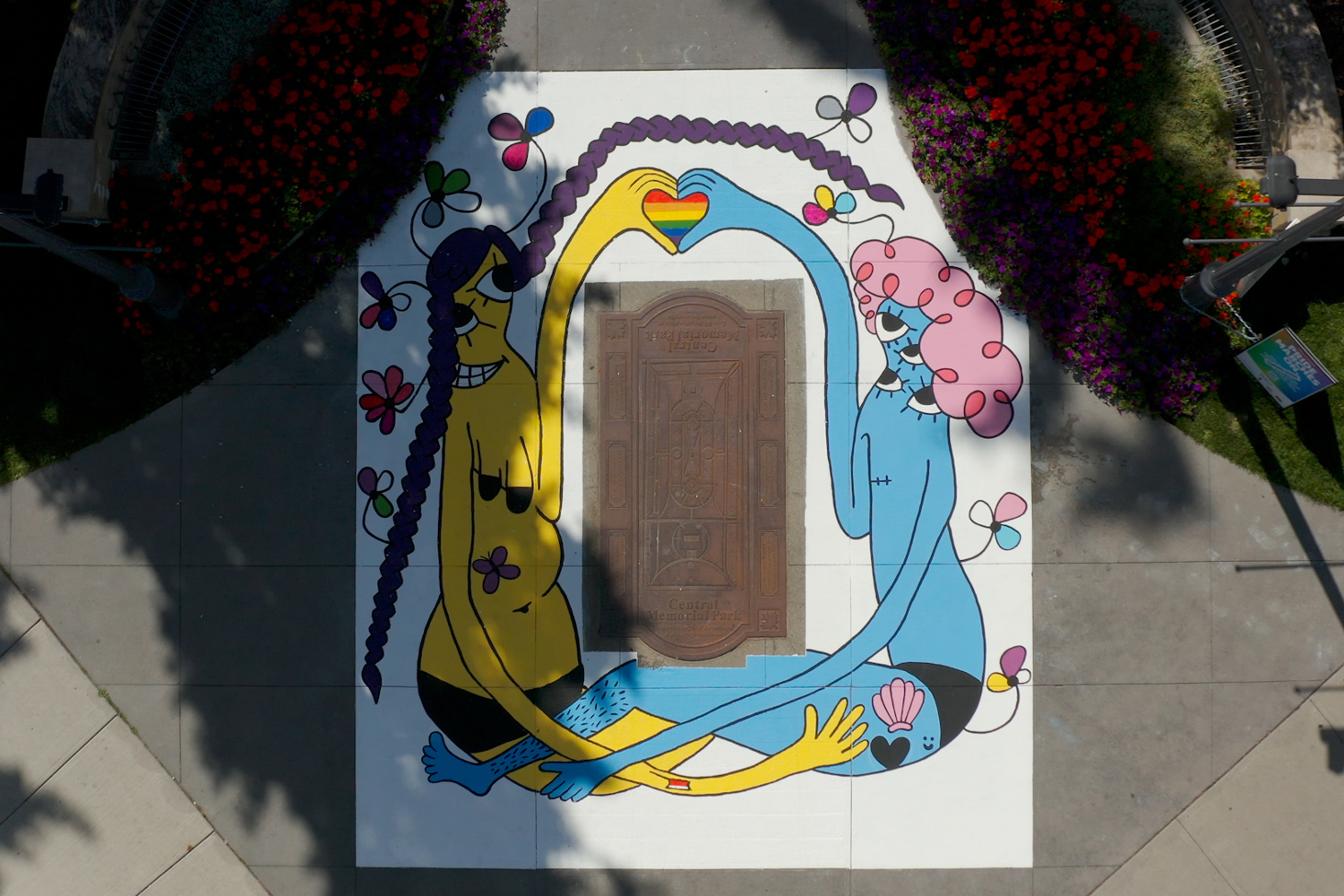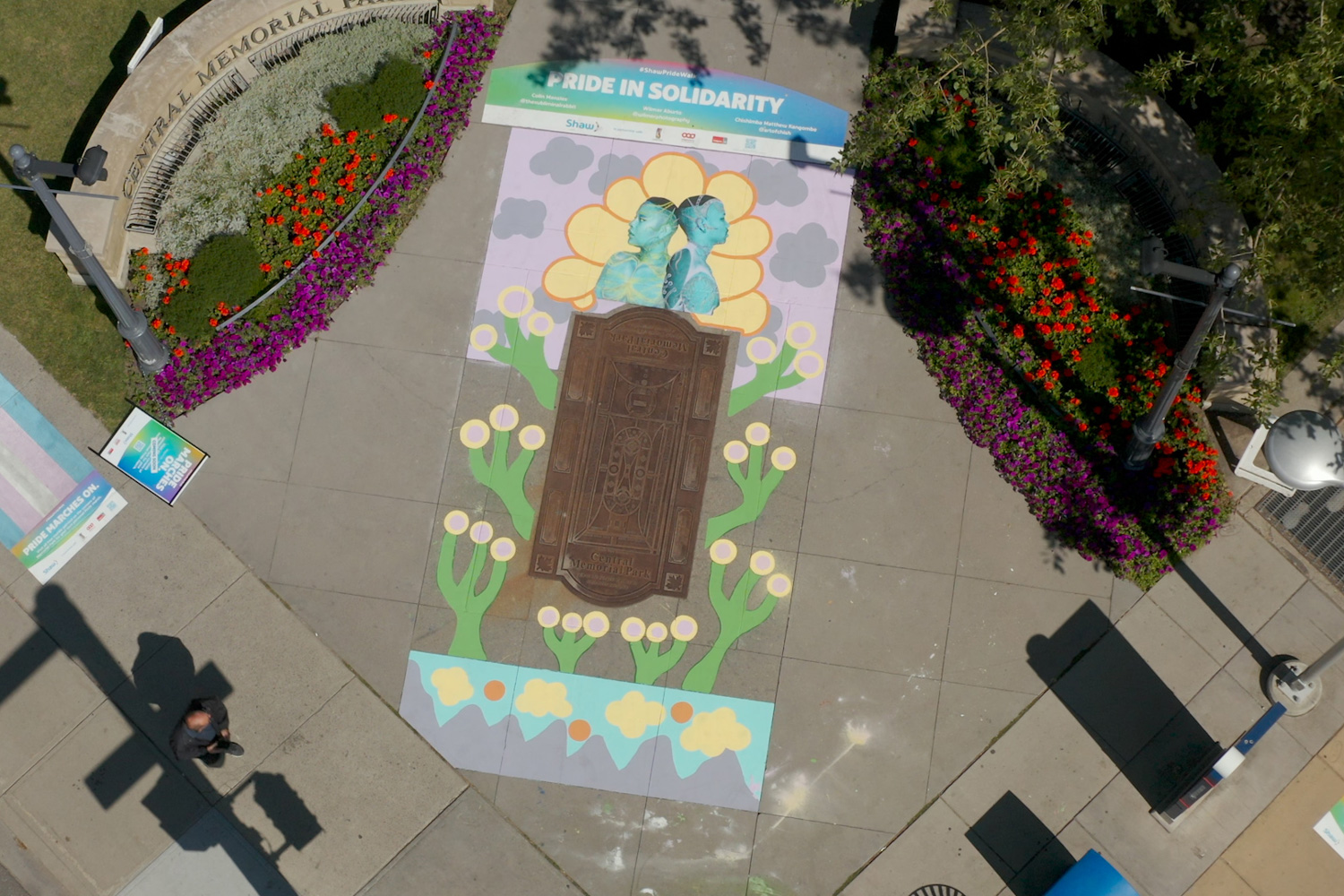 The first artistic team, Ash Adams and Vanessa Toews, called their mural "Liberation Now" and were inspired by the social and demographic intersections of 2SLGBTQ+ living. The second team with Colin Menzies, Wilmer Aburto (both of whom were part of last year's event) and Chishimba Matthew Kangombe looked toward the idea of unity and standing together to support their community in their mural "Pride in Solidarity." Solo artist Mackenzie Bedford designed her cosmic mural, "You are Queer Enough," around acceptance and to help silence any doubts about oneself and ones' identity. The final artist duo of Nicole Wolfe and Mike Hooves, who were both also part of last year's project, wove plant and animal imagery and meaning into their mural "Metamorph." In the piece, a garter snake represents self-knowledge and knowing, while the flowers around the snake reflect colour, magic and fluidity.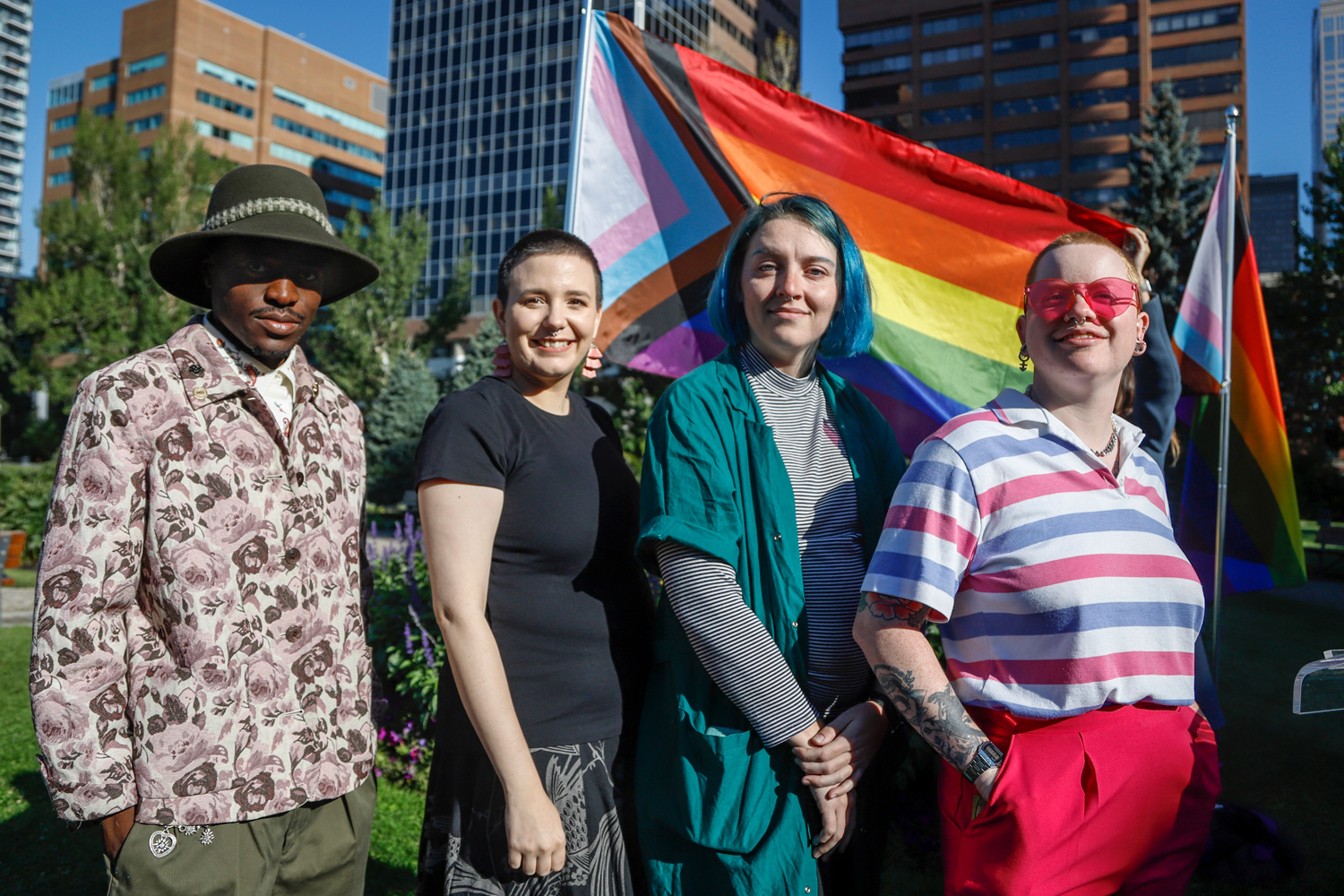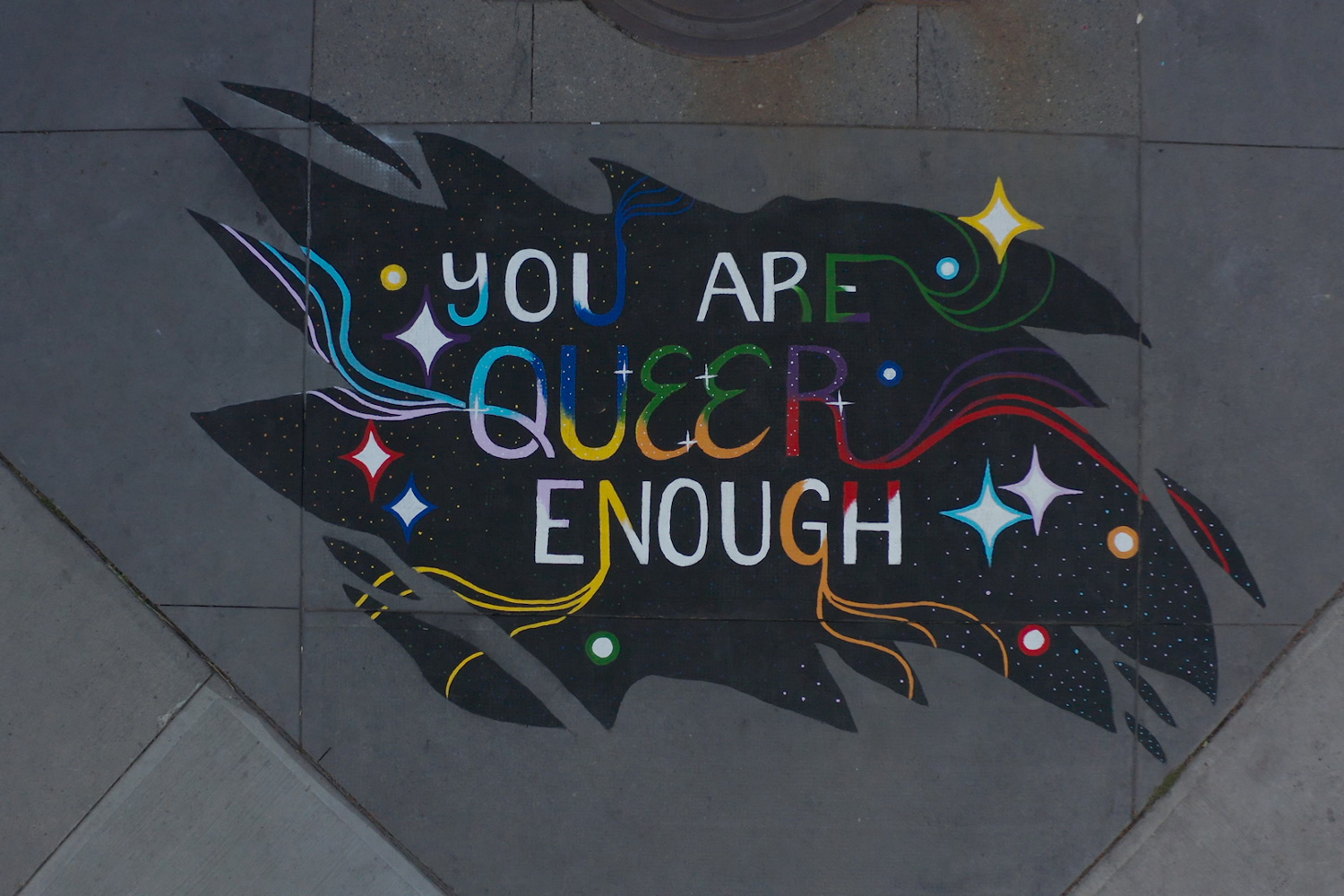 Last year, Hooves incorporated symbolic elements into their mural "Lone, United," which paid homage to the Lone Ranger masks worn by participants of the 1991 Pride Parade to protect their identities. Today, Pride and Shaw Pride Marches On is a city-wide event celebrated openly with colour, community and unity.
Everyone from friends, family and allies are welcome and invited to visit this year's murals to celebrate community and connection.
The four temporary murals will remain until Oct. 3 for people to visit and enjoy the celebratory art walk. A rainbow and Trans pathway painted around Central Memorial Park will further connect the four murals and complete the Pride art walk.
This content was produced for the advertiser by RedPoint Media for commercial purposes. It is not written by and does not necessarily reflect the views of Avenue staff.