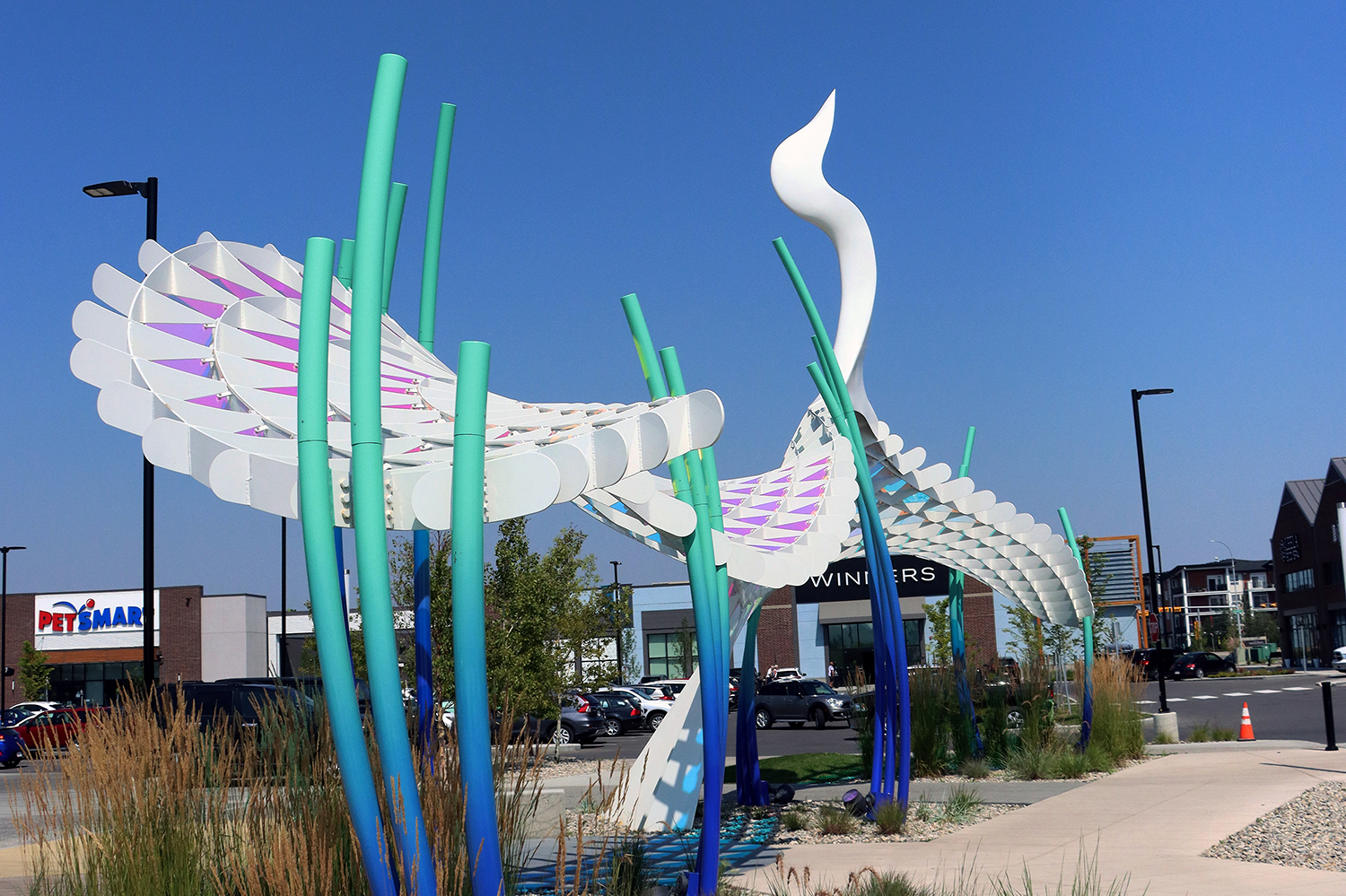 Township is one of Calgary's newest shopping destinations from Royop Development Corporation. The first phase opened in April 2021 with Sobeys as the anchor tenant. Since then, Township has become home to more than 40 retailers across 300,000 square feet of space, with plans to continue growing with the beginning of phase two. 
Here's why you should stop by Township today.  
A convenient location for nearby residents and day-trippers
Township borders Macleod Trail in Calgary's southeast. As well as being just minutes away for residents living in the neighbourhoods of Legacy, Walden, Chaparral, Belmont, Silverado, Wolf Willow and more, Township is just a short commute from bedroom communities like Heritage Pointe and De Winton — and only a 20-minute drive from Okotoks.
Plus, it's a great spot to stop for a quick bite or some shopping for Calgarians heading back into the city after a day trip. Whether you've spent the day exploring Diamond Valley, spent some time relaxing at the Leighton Art Centre or took the kids to Granary Road or The Saskatoon Farm, Township is a convenient spot to pick up any essentials on the route back into Calgary.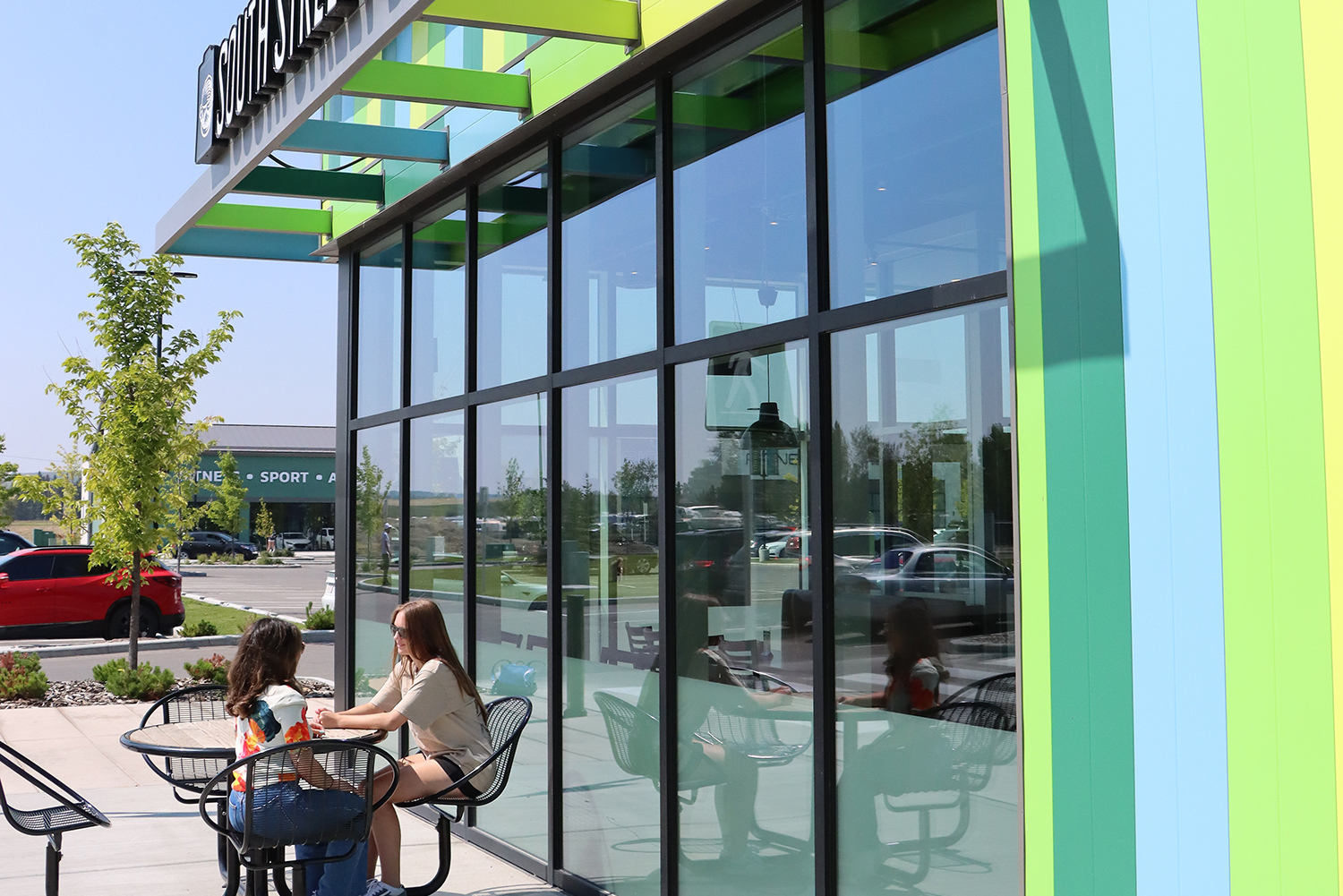 Find a plethora of casual eats
Convenience-driven foodies are spoiled for choice when it comes to all the dining options at Township. Stop by the Starbucks for a morning pick-me-up. Treat the kids with a visit to A&W, KFC or Marble Slab Creamery. Or enjoy a casual sit-down restaurant experience — some of Township's family-friendly restaurants include South Street Burger and Smitty's, which is opening soon. You can come here for a relaxed date night, too. Order craft beer and delicious pizza at The Mash or share some Brewhouse wings at The Canadian Brewhouse.
"Township offers unique food options like Flirty Bird, Pho Hoan, The Mash, Twisted Indian, Cinnaholic, The Chopped Leaf and more," says Shawn Hanson, VP of asset management for Royop. "Whatever the craving, Township's food retailers will accommodate today's busy families."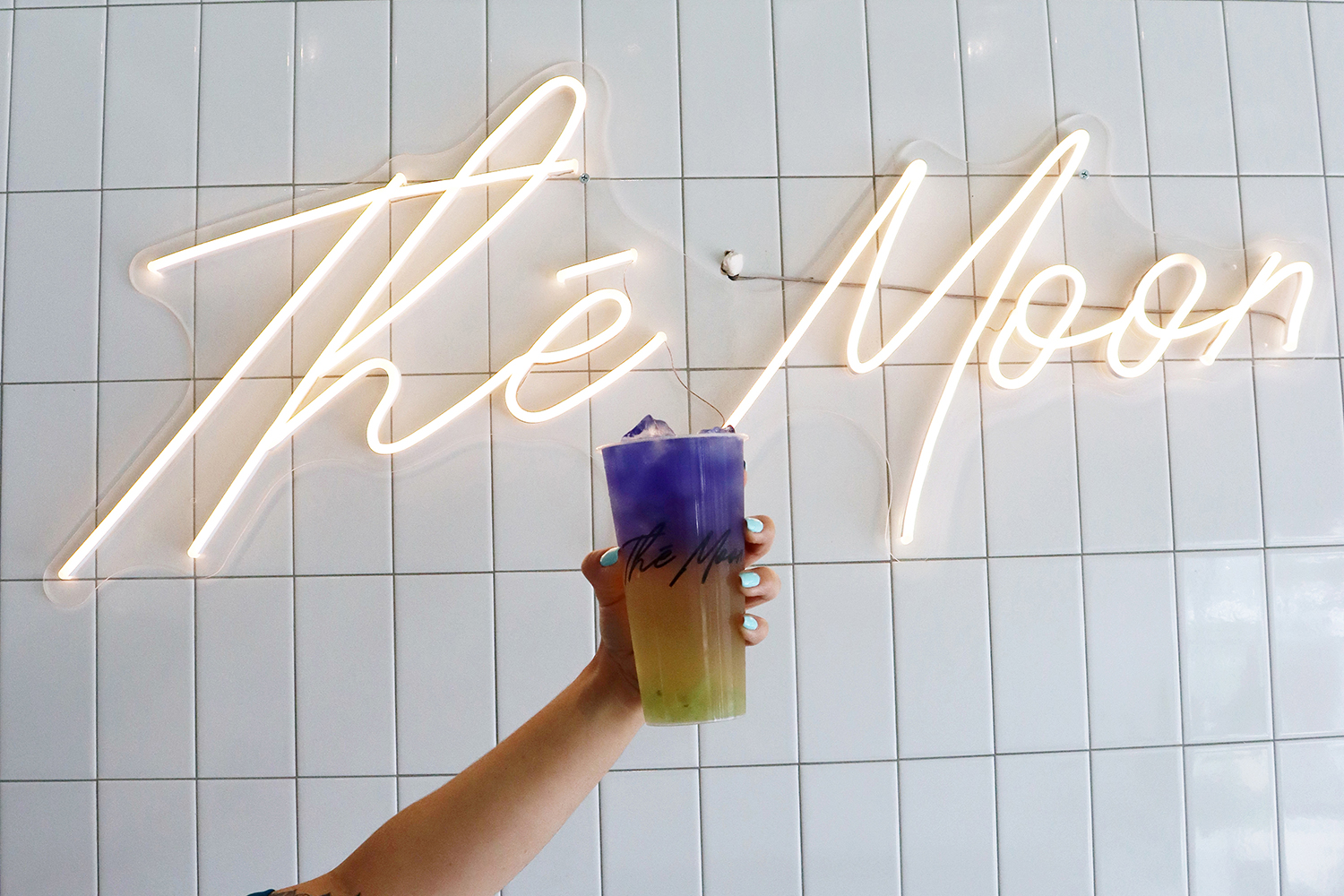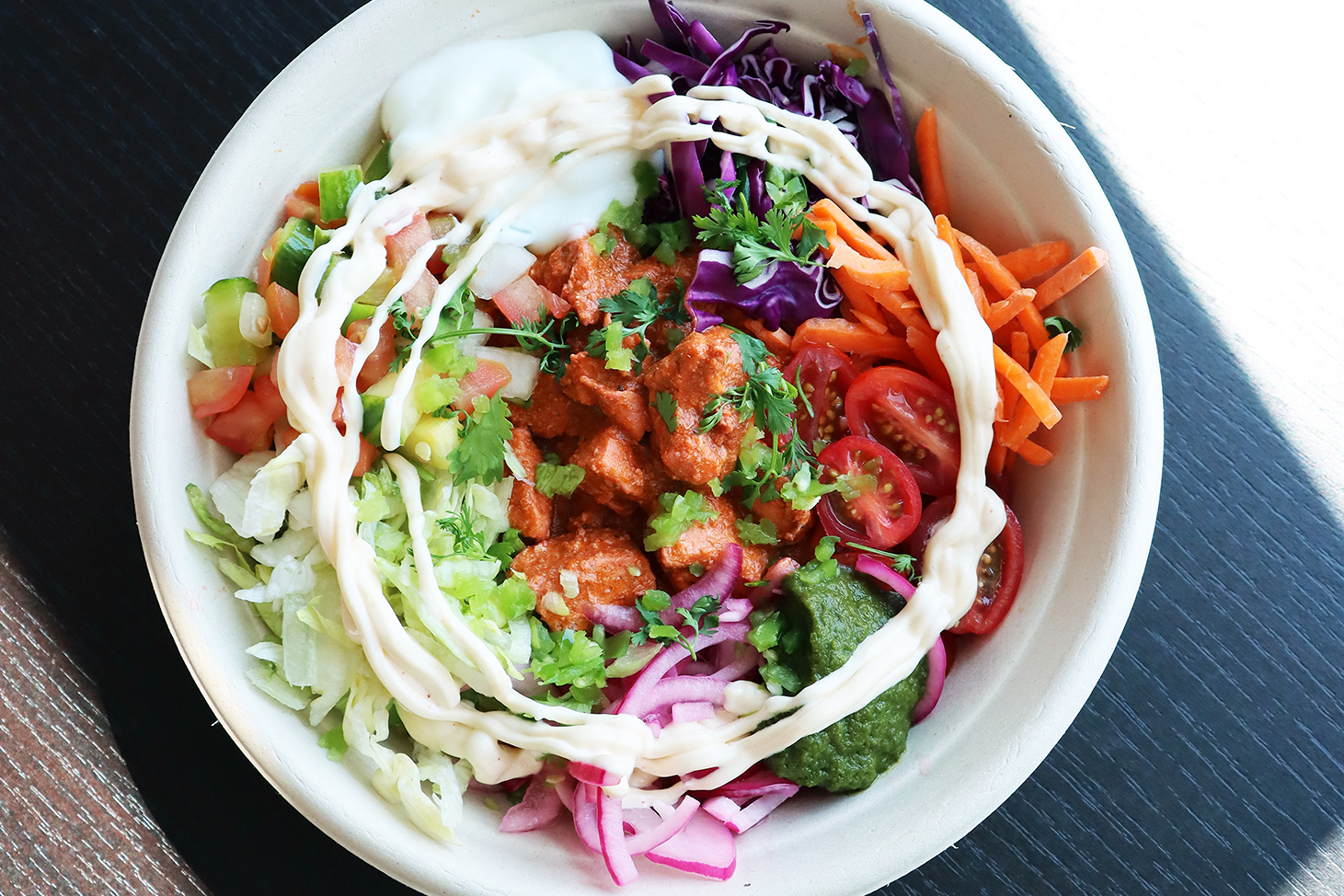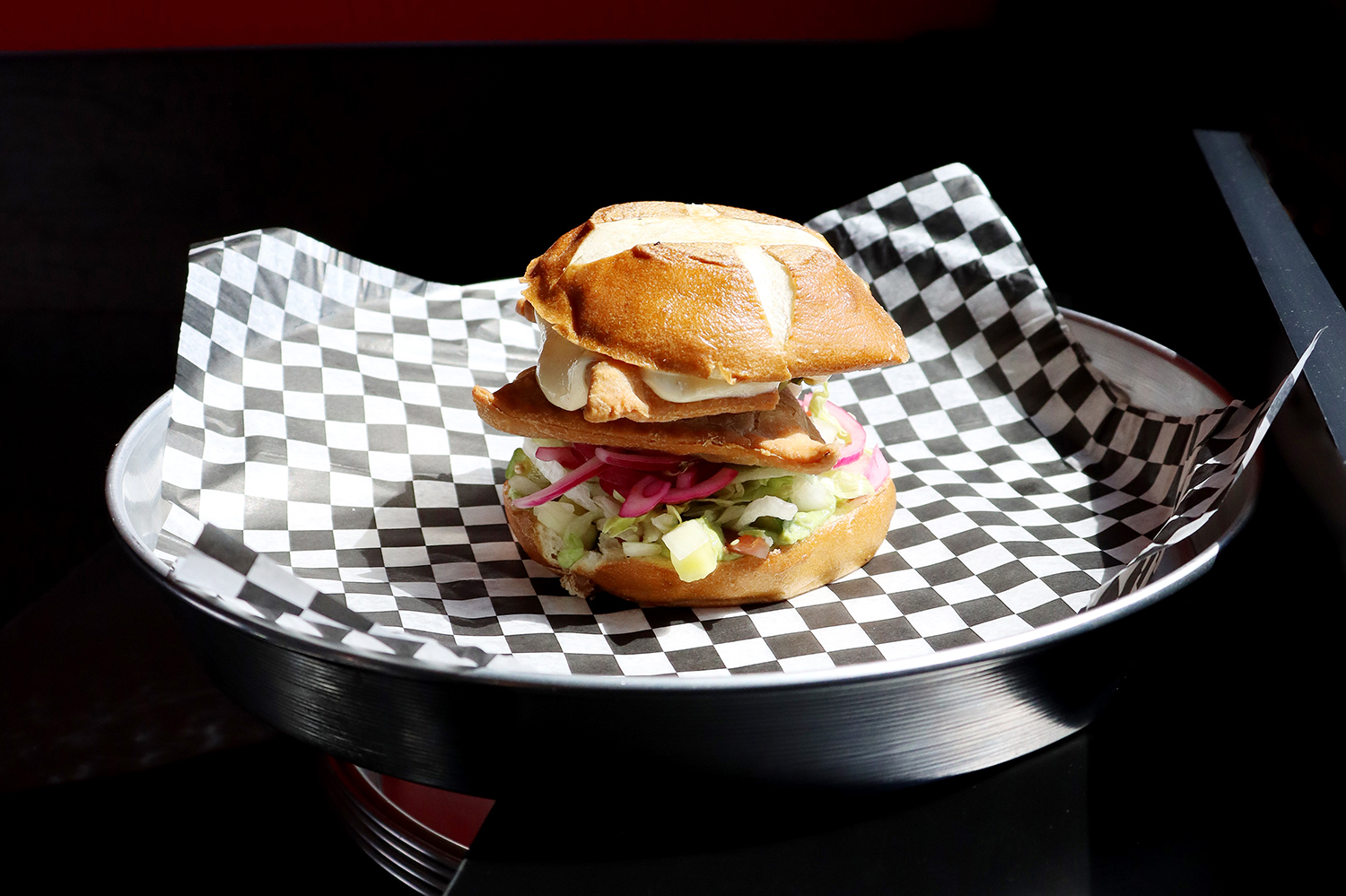 Shopping, fitness and more!
Residents in Calgary's South, and people living in nearby communities just outside the city, will also find Township meets all of their shopping needs. In addition to Sobeys being the primary destination for groceries, there's a COBS Bread Bakery and M&M Food Market, not to mention stores you know and love for great deals like Dollarama and Winners. 
Additionally, a Toys "R" Us recently opened up as a fun destination for families to check out the latest and greatest in toys. "Whether you live in the deep south or are coming in from a south community, like High River, the Township Toys "R" Us is the first location you'll find in Calgary," says Hanson. "Big Sky Fitness is also unique to the centre, and we feature Wine and Beyond, which has a strong regional draw."
So you can get in a workout and pick up your favourite wine, all in one stop! But Township also offers more than dining and shopping. There's also services that families will appreciate like the BrightPath Childcare Centre, while pet parents will benefit from the on-site veterinary clinic (opening soon) and PetSmart.
Add to all of that, Township features a multi-purpose outdoor space and a unique piece of public art you can't miss. Windward Light is a seventy-foot-wide interactive whooping crane that changes colour depending on the light and wind.
Visit Township today for great eats and shopping. Find it at the corner of Macleod Trail and 210 Ave. S.E. For more information, visit experiencetownship.ca. 
This content was produced for the advertiser by RedPoint Media for commercial purposes. It is not written by and does not necessarily reflect the views of Avenue staff.