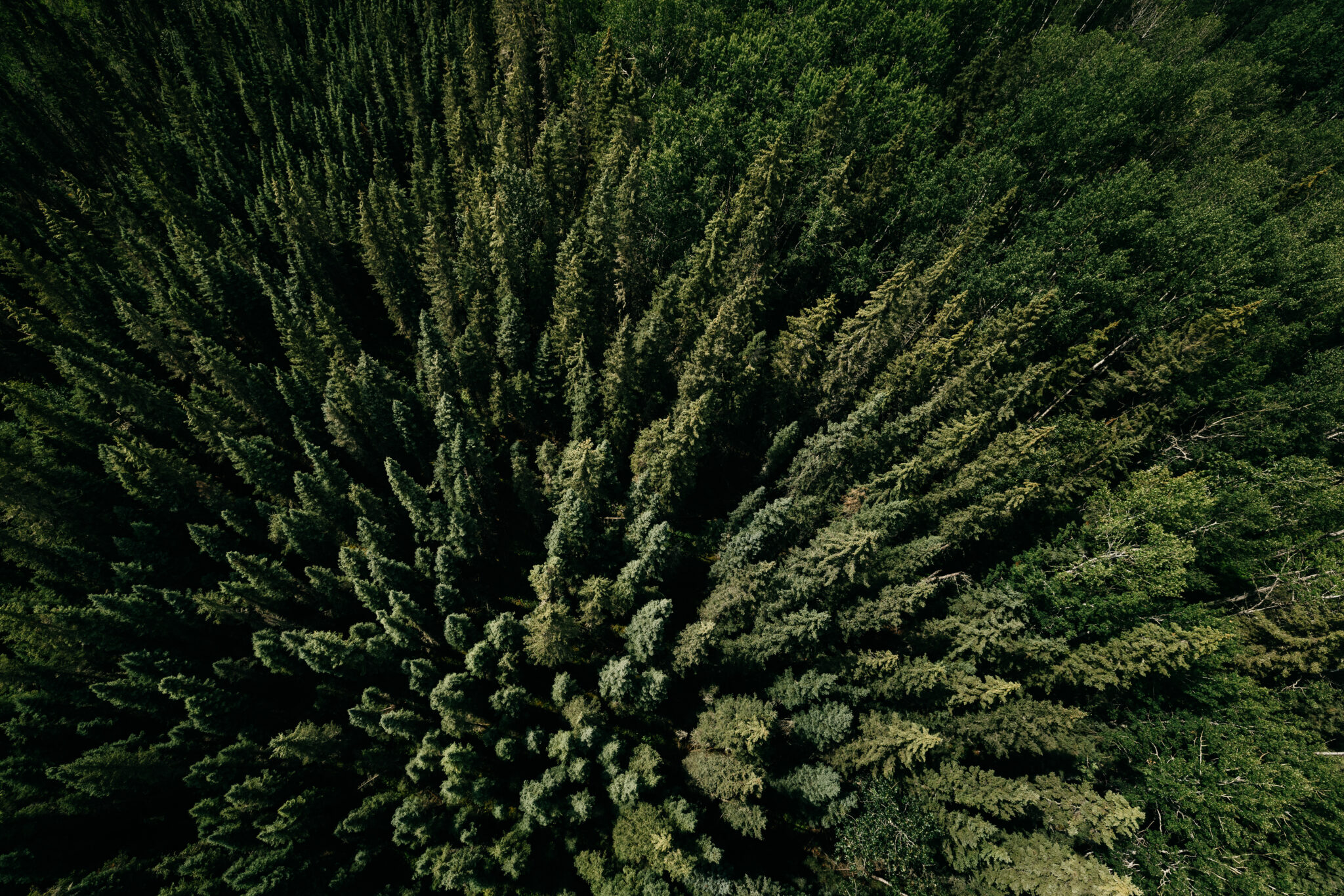 Albertans have a special relationship with our forests. 
We explore their beauty while we hike, camp and bike, while our forestry industry provides countless goods and products we use every day. More than 70 rural and Indigenous communities depend on our forests. And, Alberta's dedication to sustainable forest practices mean the province is a global leader in the industry. 
Sustainability is inextricably connected to the forestry industry, and the practices of Alberta's forestry companies benefit us all, now and in the future. 
Why Our Forests Matter
Alberta's forestry industry is one of the main drivers of the province's economy, employing more than 31,573 Albertans and contributing revenue to the province's agriculture, forestry and manufacturing sectors. In fact, the province's forestry industry grew 17 per cent between 2012 and 2021 and represents roughly one per cent of the province's entire GDP.  
"We recognize that our forests have value beyond just a timber harvest. We know our forests are critical to clean our air, they're critical to clean our water and they're critical to provide habitat for wildlife," says Aspen Dudzic, Alberta Forest Products Association's director of communications. "We're mindful of the different ways Albertans are using our forests. Consider recreation, and how Indigenous communities rely on the forest for trapping and gathering traditional medicines."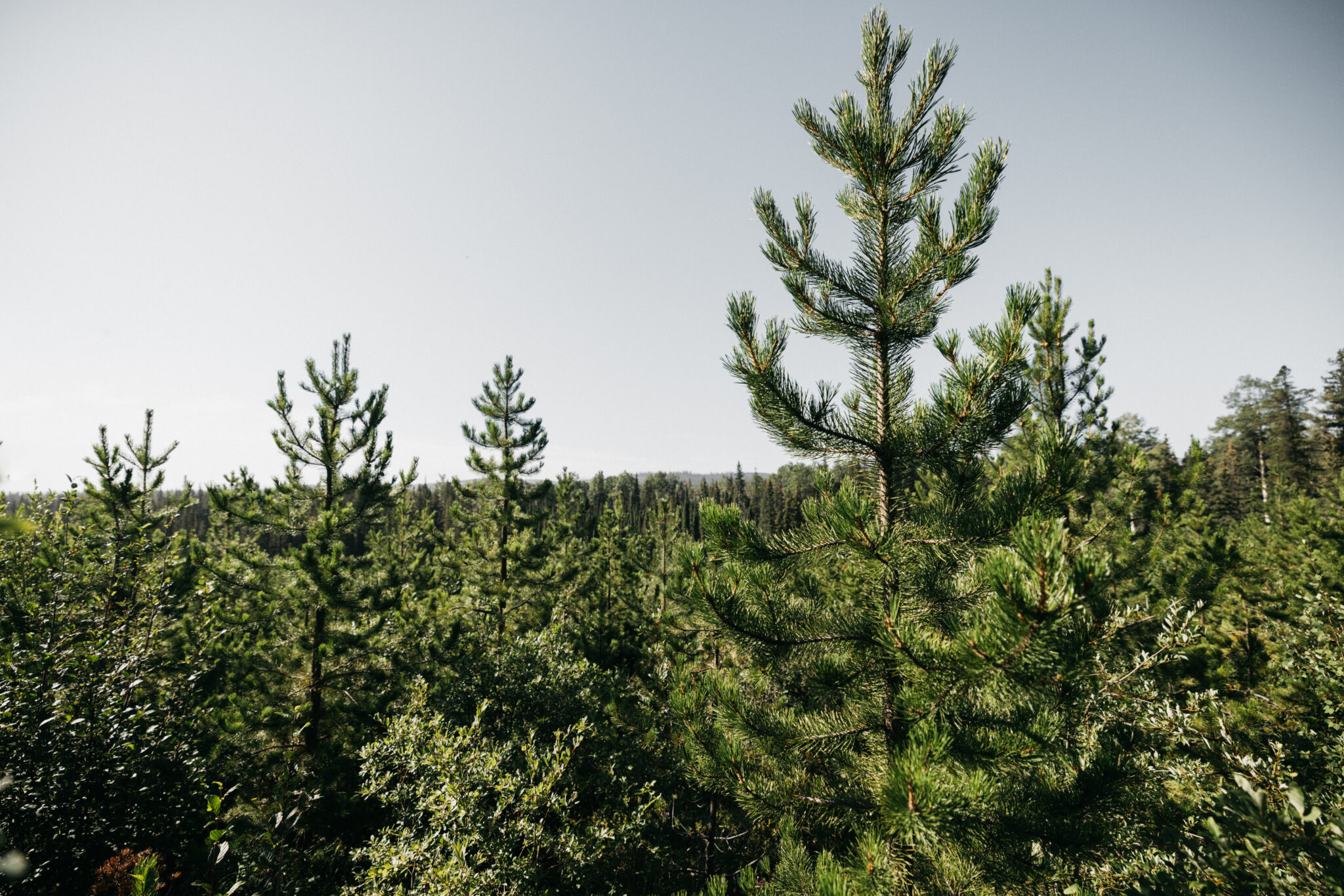 How Industry Is Protecting The Province's Forests
"Sustainability is at the heart of everything we do," says Dudzic. "The people who are working in the sector have a deep passion for the forest — that's where they're choosing to live their lives. These folks care deeply about having healthy forests for our future." 
Prior to any trees being harvested, a lot of work is done to prepare. To preserve Alberta forests for years to come, sustainable forestry practices are always put into place. The province's forestry companies establish a 200-year plan, which must be approved by the Government of Alberta. Their plan carefully details the harvest and, literally, puts down roots for successful forest regeneration. 
Additionally, companies always give back more than they take. Under provincial  law, any area that's harvested needs to be regenerated, and forestry companies are responsible for replanting. Over 100 million trees were planted in 2022 alone. 
The work doesn't end after replanting. Companies are required to monitor the replanted areas for a minimum of 14 years. 
"This is really critical to forest sustainability," says Dudzic. "The 14-year monitoring means we're tending to and nurturing that new growth. We're making sure that it does become a self-sustaining young forest that will continue to thrive. Our goal is always to bring back a forest that has the same level of biodiversity that would be seen in a forest without human involvement." 
Love Alberta Forests
In 2019, the Alberta Forest Products Association — a non-profit representing the forestry industry — launched its Love Alberta Forests initiative. This province-wide awareness campaign is a chance for Albertans to learn more about our forests through engaging articles and video stories. It's even possible to get on-the-ground experience through a virtual forest tour. Edmonton-born actor Nathan Fillion narrates the tour, educating visitors through every stage of the forest lifecycle.  
"The VR tour covers three different stages of the forest lifecycle, and it is a ton of fun," says Dudzic. "There's a lot of humour as well as lots of interesting information."
To learn more about sustainable forestry practices and for a virtual tour of the province's forests, visit loveabforests.com. 
This content was produced for the advertiser by RedPoint Media for commercial purposes. It is not written by and does not necessarily reflect the views of Avenue staff.