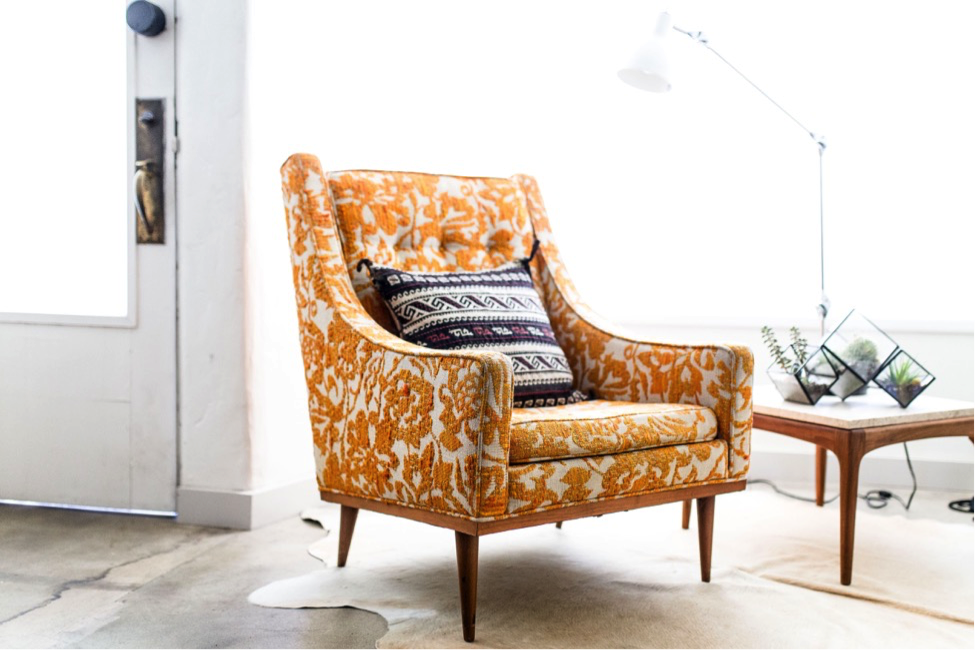 After a long winter, most homes are begging for attention. It's the time of year for replacing heavy blankets and tea kettles with flowers and sangria. Weather-worn gardens and exteriors will need to be revived, and cozy interiors will benefit from a facelift. Preparing your entire place for the summer can be done for not a lot of money, if you're willing to put the time into doing it the smart way.
Brighten your space
There's nothing more refreshing than enjoying a bright, spacious home in the summertime. Do away with anything that might remind you of the winter, starting with any blankets, candles, heavy rugs and room heaters. Go to your local nursery and purchase flowers and houseplants and patterned, light fabrics to make your home feel like it belongs in the sunshine.
Get ready to entertain
Buy hard-to-break dishware for dinner and patio parties and stock up on popsicle and ice trays. If there's nowhere to sit in your yard, invest in some outdoor furniture and decorations, making sure to pick out bright, playful designs.
Touch up the yard
Take some time to get rid of the weeds and dead plants in your garden, and redefine the edges before fencing it off to keep it safe and beautiful. For the lawn, pick up any branches, twigs or leaves and fill out dead spots with new fertilizer and seeds. If you have a deck, power wash it, dry it and top it with some new varnish and furniture. Finally, hang some string lights, place some pillows and hang some flower boxes to liven up the area.
Go with the flow
There's nothing worse than a humid, stagnant home. Before opening up your doors and windows, put screens on the frames to keep out bugs and leaves, but don't shy away from keeping the air flowing! Place fans in places where fresh air can't reach to keep the space comfortable and clean. If you don't have a quality air conditioner at home, consider investing in one that will last for years, and enjoy being able to cool off inside when it's sweltering outside.
Prepare the grill
It's barbecue season! Go find a new model that will impress at patio and dinner parties and fire it up whenever the sun's shining. As the summer fades and seasons change, make sure you're taking care of it properly and it will last you well into the following years. A cold grill is hard to clean, so leave it on maximum heat for ten minutes before scraping it off. When you're all done, you'll be ready to host fantastic barbecues all summer!
Stock up for sunshine
Refill your cabinets with sun block, bug spray, aloe, moisturizer and chapstick. In case of an impromptu picnic, you'll want to have a picnic blanket and basket ready, along with reusable but versatile dishware and napkins. For beach days, make sure you have towels and swimwear ready in advance, and buy some backyard games like badminton, croquet and volleyball for lazy days at home.
Check off this list, and you'll have prepared your home for the summer without spending much at all. If your home still doesn't seem ready for company even with all of these touch-ups, it might be time to look into upgrading, downgrading or buying your first home.
Putting down a mortgage is always big step forward, but it doesn't have to be hard. Credit unions like Servus can offer you tailored advice, especially if you're a first-time homeowner or an experienced homeowner looking to upgrade. On a five-year mortgage, you can even get a cash incentive of up to $1,250, depending on the amount you borrow.
That's more than enough money to refresh your home as the seasons change or kick-start your next vacation — whatever your happy homeowner heart desires.
This content was supplied by the advertiser for commercial purposes. It is not written by and does not necessarily reflect the views of Avenue staff.