Calgary is known for its local beers and breweries, and the Shoe & Canoe Public House has always found ways to celebrate them on its menu. While some of its traditional dishes pair well with specific brews, the Shoe & Canoe is taking it to the next level by introducing beer-infused dips to accompany local beer flights.
"A savoury snack always goes well with a beer," says Hussein Haji, Shoe & Canoe's Executive Chef.  "We have specifically curated these dips with the tasting notes of the beer in mind and have used the beer itself in the dip to provide a unique variety of flavours for your taste buds."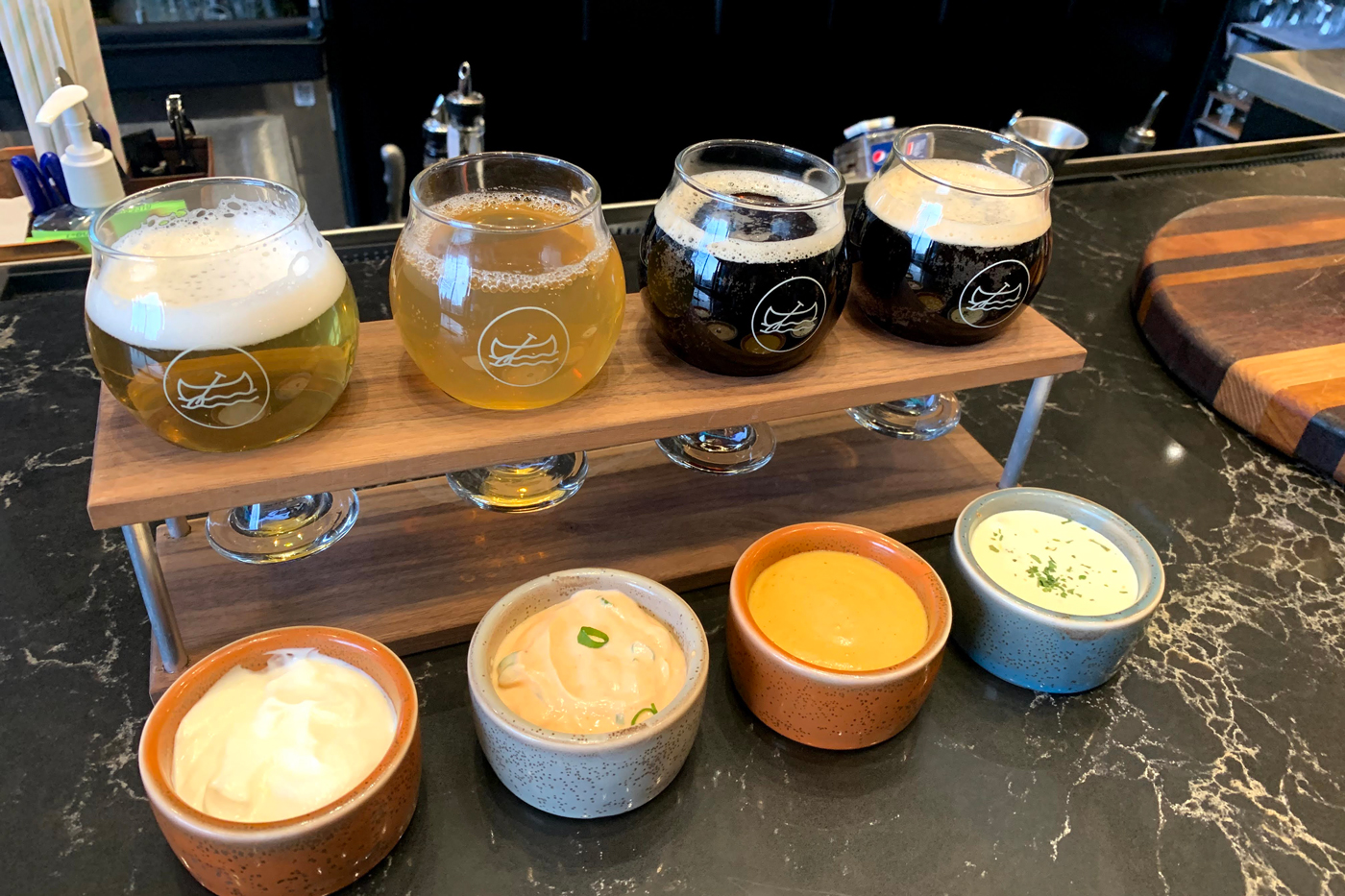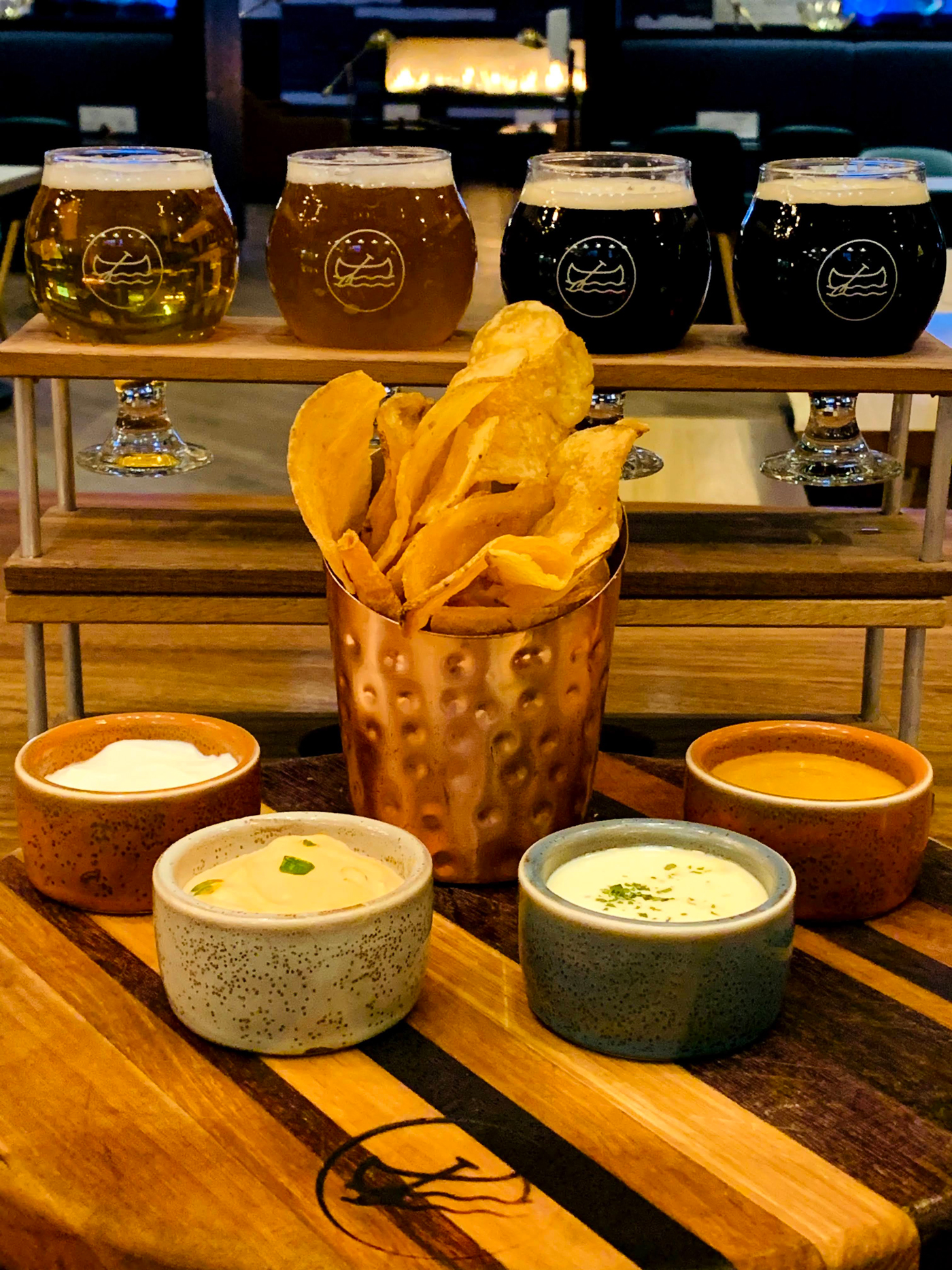 The new Sips & Dip program will provide four dip options, served with house-made chips. The beers in the first set of dips take advantage of both light and dark brews from local breweries including, Evil Corporation Brewing, Rapid Ascent Brewing Company and Annex Ale Project.
To keep things fresh, beers featured in Sips & Dips will change every month.
Follow the Shoe & Canoe on Facebook and Instagram to learn more about Sips & Dips and for other exciting menu changes and initiatives.
This content was supplied by the advertiser for commercial purposes. It is not written by and does not necessarily reflect the views of Avenue staff.