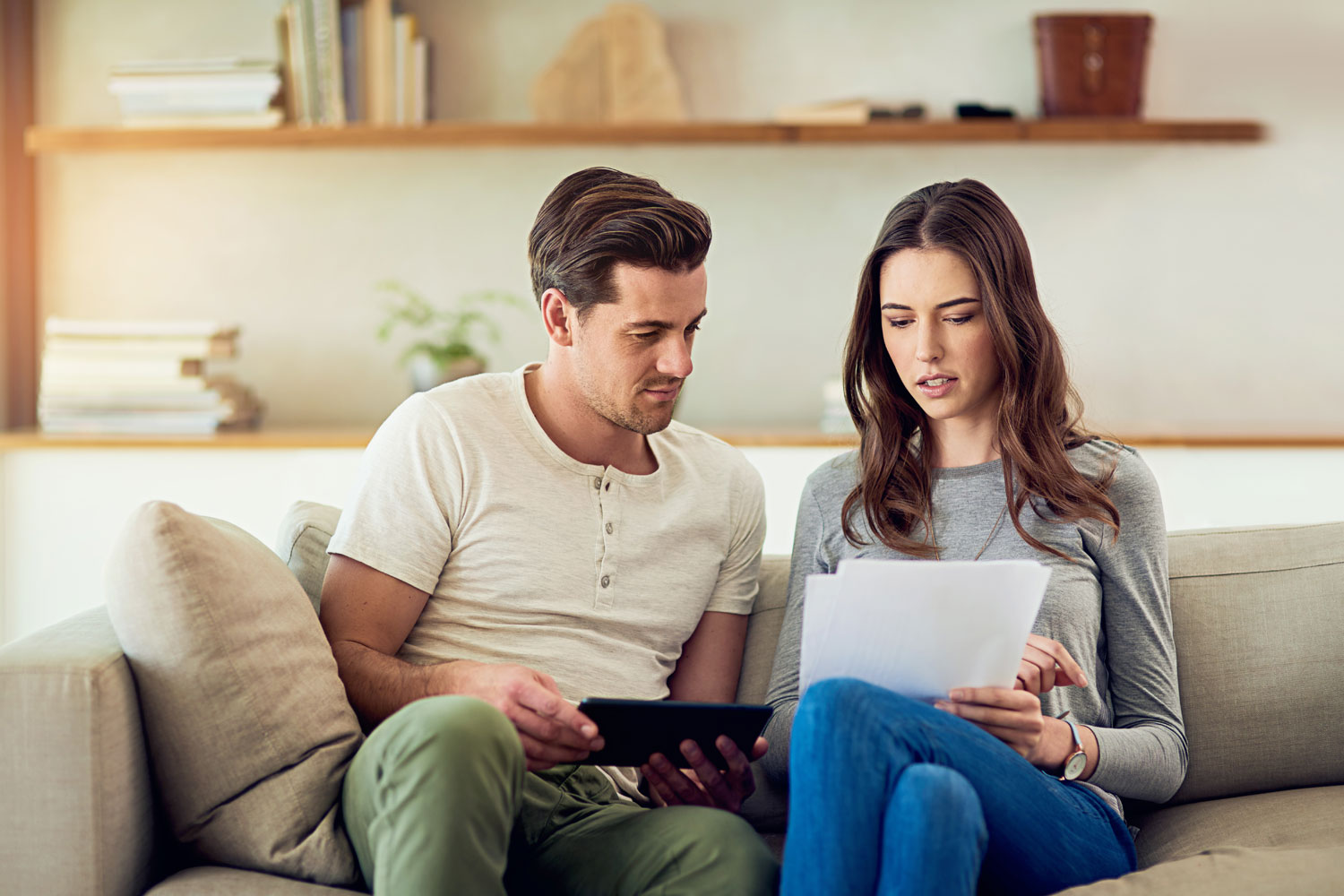 Getting your finances set indirectly affects your work, happiness, relationships and overall well-being. In a recent FP Canada report, 41% of Canadians stated that money brought the greatest stress, resulting in side effects such as lack of sleep, headaches and the onset of serious health conditions.
But where do you start? The single most important step to take is to make a financial plan, and then regularly review it. Be sure to revisit it anytime you're faced with a major life change, too.
Your financial plan helps you plot a path to your ideal future in steps that are manageable and achievable. It provides insights into what you're spending your money on, how much you should be saving, how to pay down debt faster, and if there are ways to cut costs and save more.
It's important to review your plan with an advisor, and when you do, give your advisor a full picture of your finances for the best result. Here are six of the most important questions you should be asking your advisor:
1. Is there any way to reduce my debt faster?
Your advisor will look at your whole financial picture and see if there are ways to reduce the amount of interest you are paying on your debt. Options, such as debt consolidation, where all of your high-interest debts are replaced by one, lower-interest debt (such as a loan, line of credit or mortgage refinance) could save you thousands in interest.
2. How much should I save in my emergency fund?
Your financial advisor can outline typical emergencies to plan for, and help you come up with a monthly savings amount or insurance options that will work for your budget.
3. How much should I be saving?
This is a really difficult question to answer on your own. A financial advisor will help work out how much you can save without it being too much of a stretch, and a range of short-term and long-term goals.
4. What should I do with any windfalls?
For many people, getting a raise, bonus or tax refund often means a splurge. An advisor can help utilize your windfalls to reach financial goals sooner.
5. How can tax-sheltered accounts help me to grow my money?
Making the most of Tax-Free Savings Accounts, RESPs and RRSPs can be tricky. Advisors will look at your whole financial picture, including your current tax bracket, to work out which options will benefit you the most.
6. Can you help me with a spending plan?
Putting together a budget that dictates how much you can spend and on what, every month, puts you in control of your finances. A good advisor will help you put together a realistic plan that helps you spend less than you earn and ensures your long-term financial wellness.
If you're ready to meet with an advisor, the team at First Calgary will work with you to provide the clarity and direction that helps you dream big.
---
First Calgary Financial
Find a Branch Near You
Talk To Us: 1.866.923.4778
Mon – Fri: 8am – 8pm
Saturday: 8:30am – 6pm
www.firstcalgary.com
This content was supplied by the advertiser for commercial purposes. It is not written by and does not necessarily reflect the views of Avenue staff.