From multi-storey murals to countless dining options, Calgary's downtown is primed for weekend adventures of all sorts. And as old favourites reopen and soon-to-be favourites debut, now is the ideal time to return to the city's centre.
"This has been a year of reinvention and new possibilities," says Thom Mahler, Downtown Strategy program lead with The City of Calgary. "There's really no better time to explore downtown Calgary and experience the people, businesses and places that make up the heart of our city."
Here are a few ways to experience downtown this fall.
Take a Culinary Adventure in Chinatown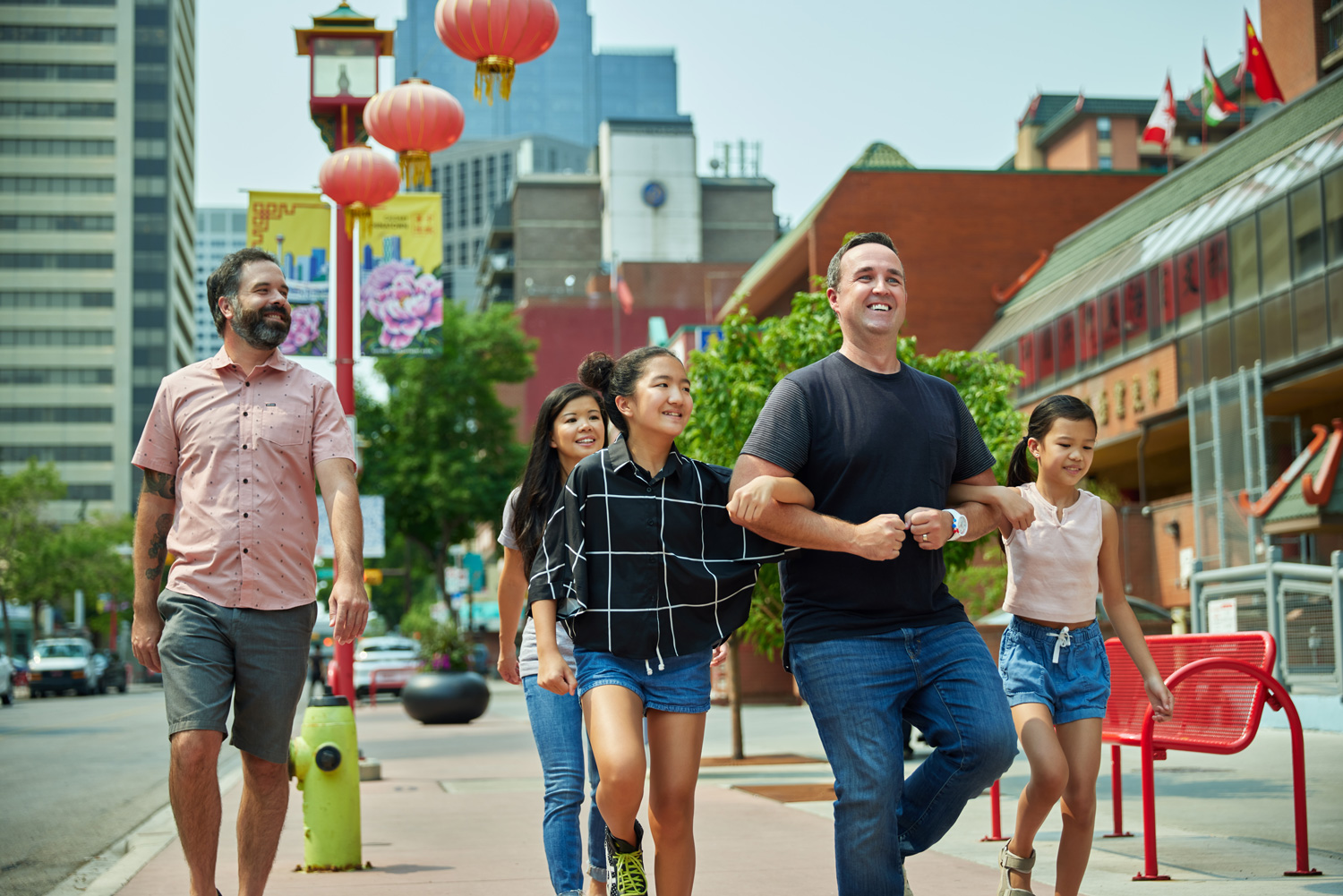 A trip to Chinatown may broaden your dining horizons even further than you think. While Calgary icons like Silver Dragon Restaurant, Golden Inn Restaurant and Regency Palace continue to serve up signature Chinese fare, other restaurants offer flavours from elsewhere around Asia and beyond.
Point Sushi brings a taste of Japan to Calgary with its menu and delivery method: food arrives at your table aboard a miniature bullet train. Head to Moon Korean BBQ for Korean dishes. Or pair a Vietnamese sub or mango salad with a delicious craft cocktail among the tropical vibe of Paper Lantern. You'll even find tacos at the Mexican restaurant The Moose and Poncho.
Get the Look on 17th Avenue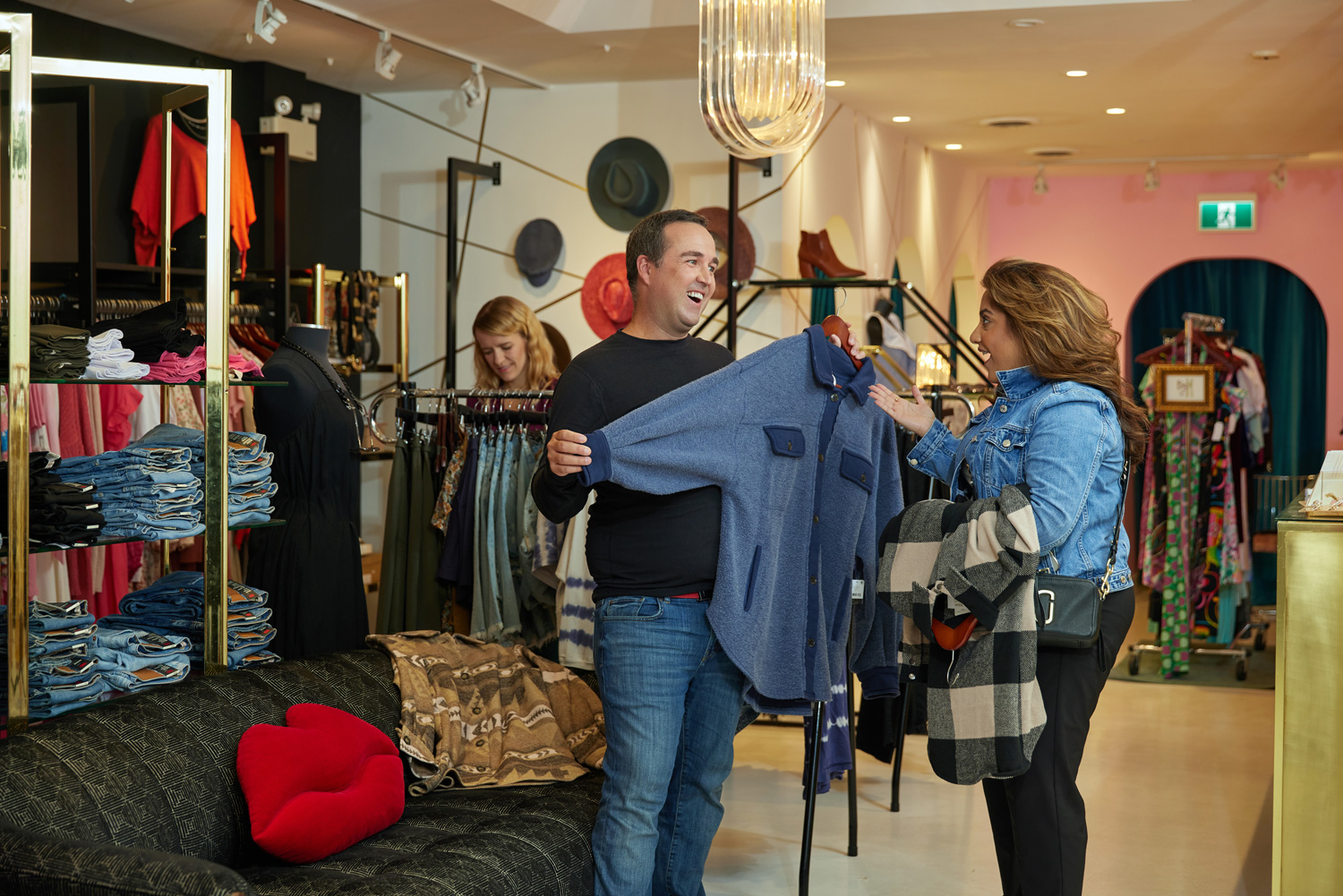 A bounty of boutiques and décor stores line 17th Avenue S.W., one of the city's most energetic corridors. Shop for closet additions at Bamboo Ballroom, Kate Hewko or Purr, and stop by The Grinning Goat for all your vegan essentials, from clothing and beauty products to candles and sweets.
Looking to spruce up your home? Drop into Steeling Home or The Raven's Room for wares you won't find anywhere else.
Hangout in the Parks and Peruse the Public Art of the Beltline
Among the Beltline's towering apartment buildings and bustling streets, you'll also find refuge in beautiful outdoor spaces. Head to Central Memorial Park, Barb Scott Park or Tomkins Park on 17th for an impromptu picnic with takeout from a nearby favourite in the Beltline. Or drop by the recently reopened Century Gardens on 8 Avenue S.W. just beyond the Beltline boundaries to check out the flowing water features and splash pad.
During  your downtown adventure, you'll also see recent mural additions courtesy of the Beltline Urban Mural Project (BUMP), which is quickly transforming the Beltline and the surrounding area into a vast, open-air gallery. The annual festival wraps up in late August, so be on the lookout for new additions to the cityscape.
Cruise the Downtown Core
It's nearly impossible to go anywhere in downtown Calgary without seeing someone zoom by aboard a bike, scooter or skateboard. Calgarians have quickly embraced the Bird and Neuron e-scooters you'll find around the core — they're a quick and fun way to zip down bike lanes and pathways, or quiet roads and sidewalks.
Calgary's well equipped for riding further and safer, too. Cycle tracks give riders designated lanes to explore on 5 and 7 Street S.W. and 8, 9 and 12 Avenue S.W. Before you cruise downtown, browse  downtowncalgary.com and pick a destination, such as a restaurant, shop or outdoor performance. Or just ride free and enjoy the outdoors!
Get Your Foodie Fix on 4th Street and in Victoria Park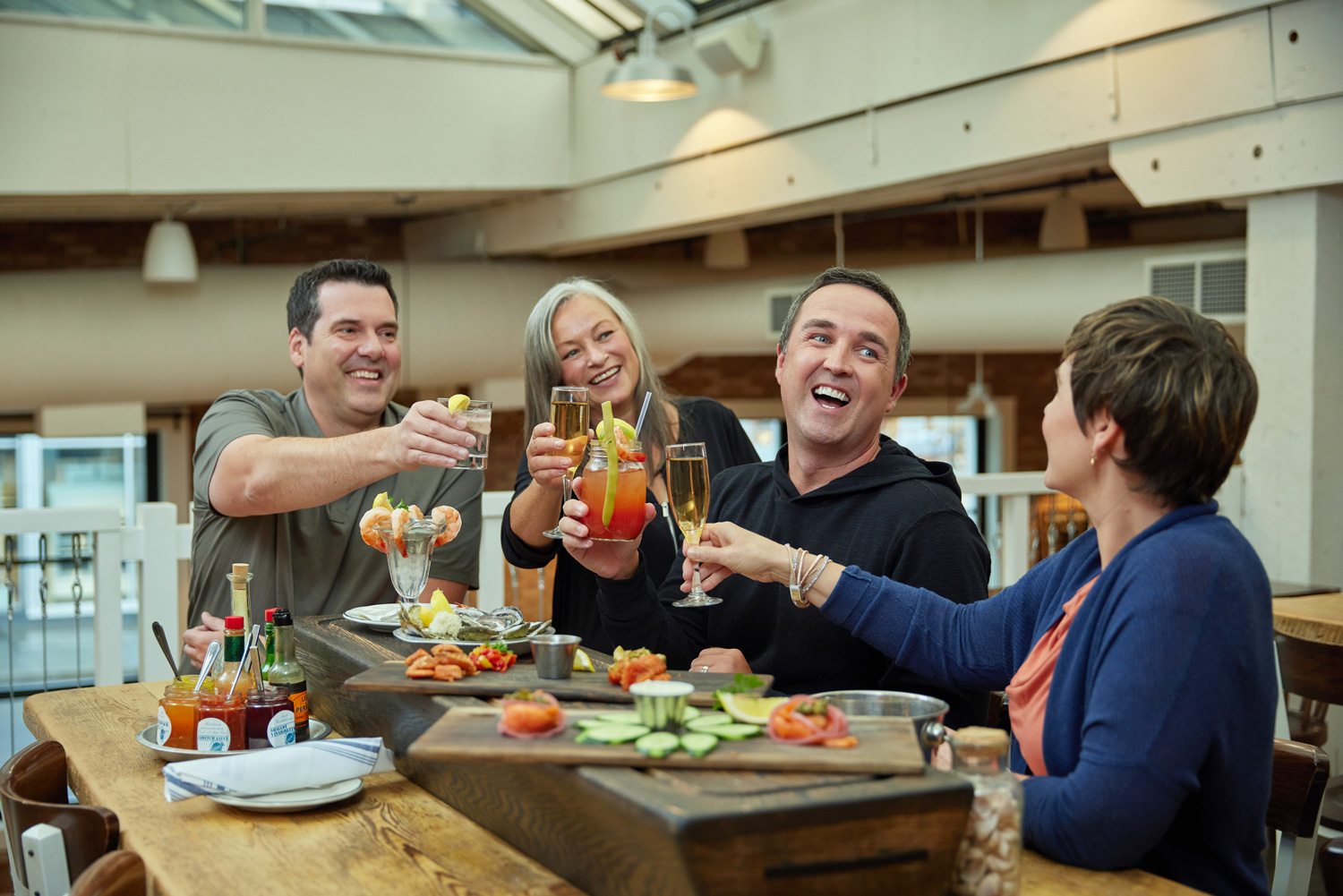 No matter what you're craving, there's likely something on 4th Street that will hit the spot. From nationally acclaimed restaurants like Shokunin and the new Roy's Korean Kitchen to delectable baked goods at La Boulangerie or Yann Haute Patisserie, there's no wrong choice.
The same rules apply just a few blocks away in Victoria Park, where spots like Ten Foot Henry and Foreign Concept have tasty reputations for good reason. Throughout Victoria Park, you'll find dishes you won't soon forget — the only hard part is deciding what to try next.
Catch a Show at Historic Fire Hall #1
The return of live music, theatre, dance and more are re-energizing spaces around the core. On Saturdays through to the end of September, Calgary artists will perform in the newly opened Historic Fire Hall #1 Courtyard at 140 6 Avenue S.E. Each show is free to attend and includes musicians, poets and other creators sharing works created right here in Calgary.
Share your exploration and rediscovery of downtown on social media using #ExperienceDowntownYYC. Looking for even more to see and do? Head to calgary.ca/experiencedowntown
This content was produced for the advertiser by RedPoint Media for commercial purposes. It is not written by and does not necessarily reflect the views of Avenue staff.