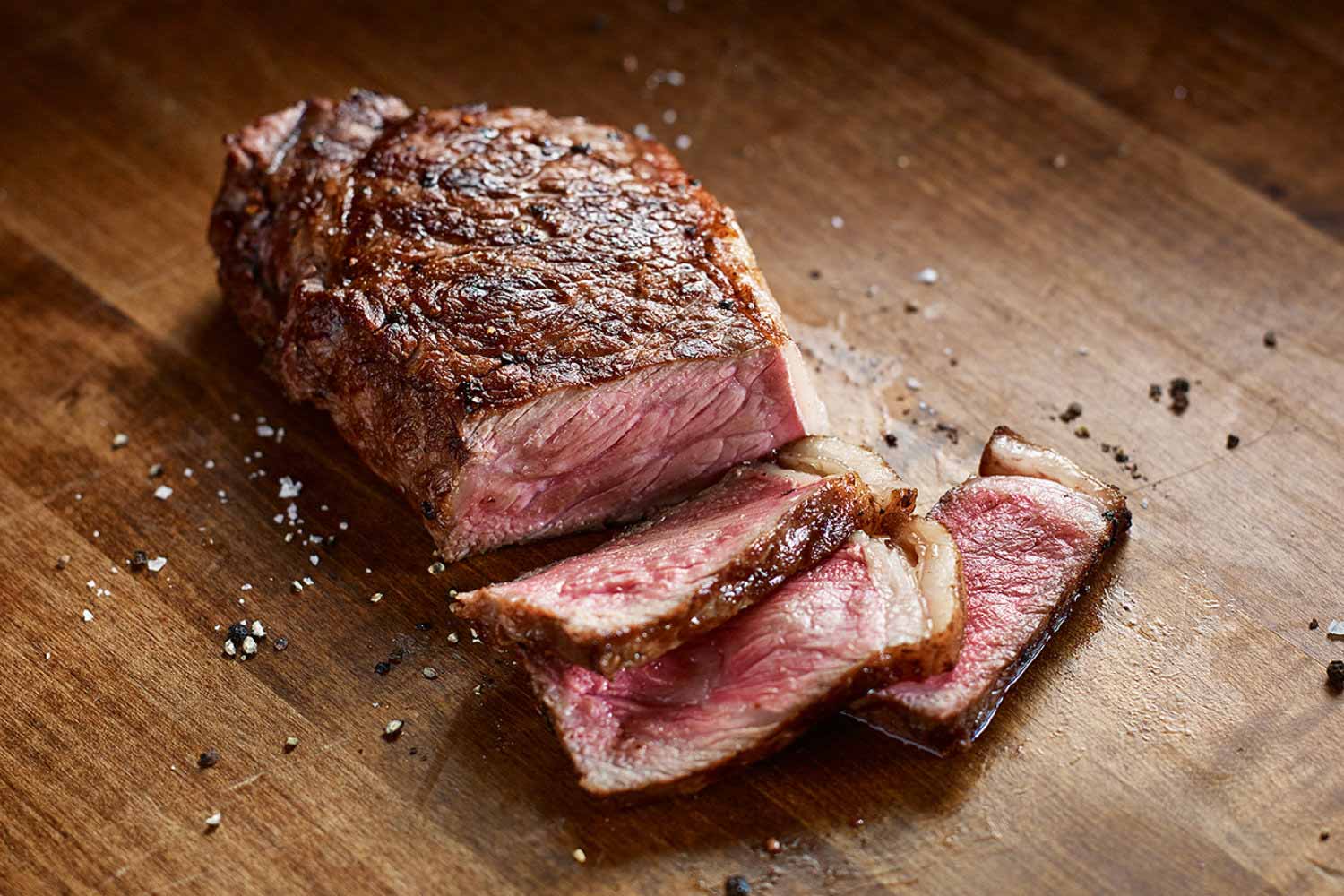 With so many options available, understanding what type of steak to order can be a delicious but overwhelming problem. The experts at Hy's Steakhouse explain all you need to know about the various cuts — along with their selections for what to drink with each.
The Striploin
The strip steak is a crowd-pleaser. Sometimes called Kansas City or ambassador steak, it's most commonly known as a New York strip. The cut comes from the short loin, which is a moderately active, longer muscle, and is a generous size. The healthy fat content in a New York strip makes it a tender, juicy and flavourful steak. The striploin is usually served boneless, but for more intense flavour consider choosing a bone-in New York or the more generously marbled bone-in rib steak. This flavourful cut stands up well with a robust red wine. Try a fruit-forward Zinfandel or Cabernet.
Filet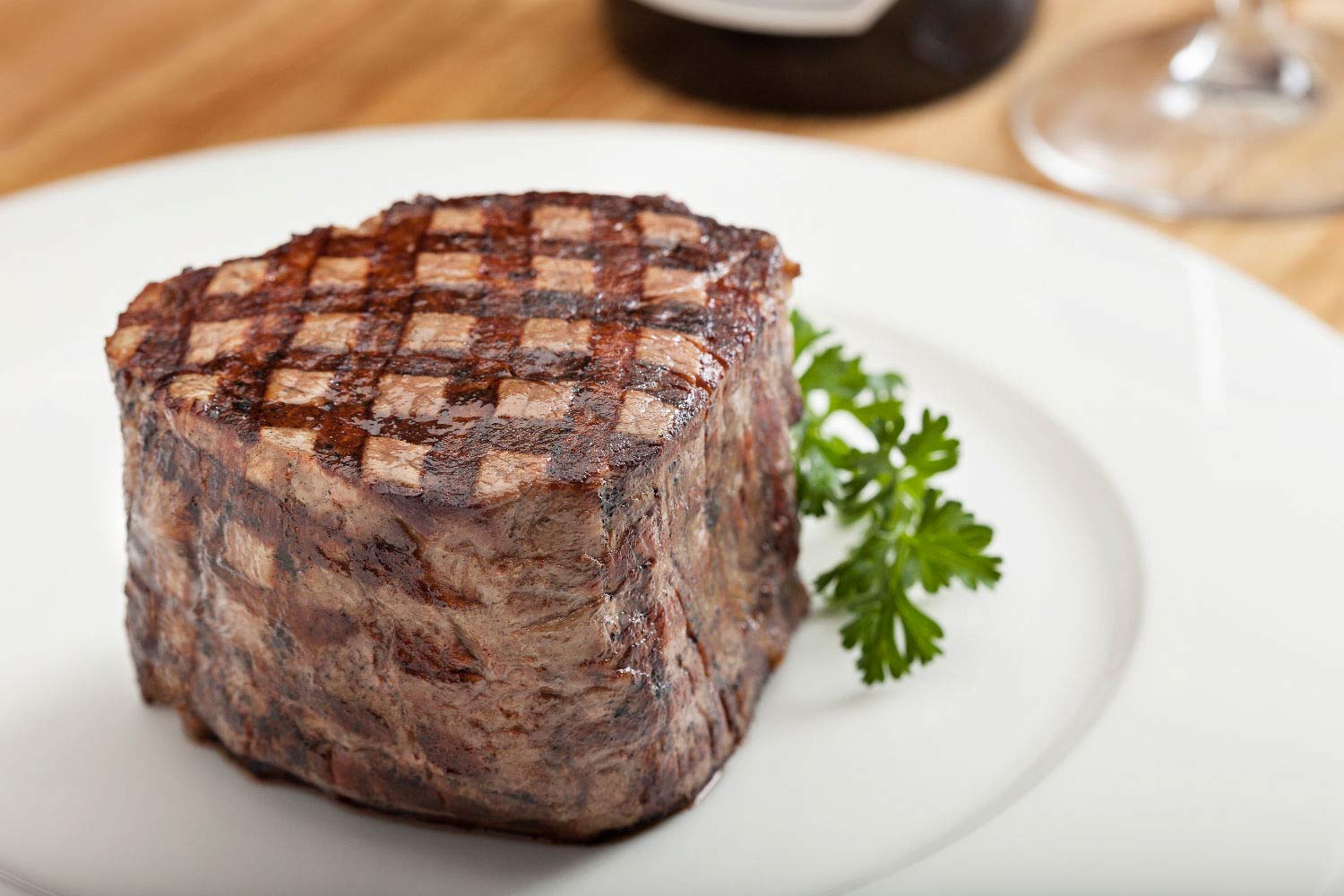 Perhaps it's the French name, but for many, the name "filet" brings to mind the ultimate in dining luxury and indulgence. Filet is cut from a small non-working muscle that provides less yield. This means filet can be pricey but still well worth the cost. A filet is a lean, beautifully shaped steak, with no fat marbling and maximum tenderness. The cut's mild taste can be deliciously enhanced with a creamy, rich béarnaise or piquant peppercorn sauce. Filet is best enjoyed with a lighter dry red wine — like Sangiovese or Pinot Noir — because the moderate tannins and fruit won't overwhelm the steak's quiet character. Filet is a no-fail choice for purists who appreciate the nuances and subtleties of its layered flavours.
Porterhouse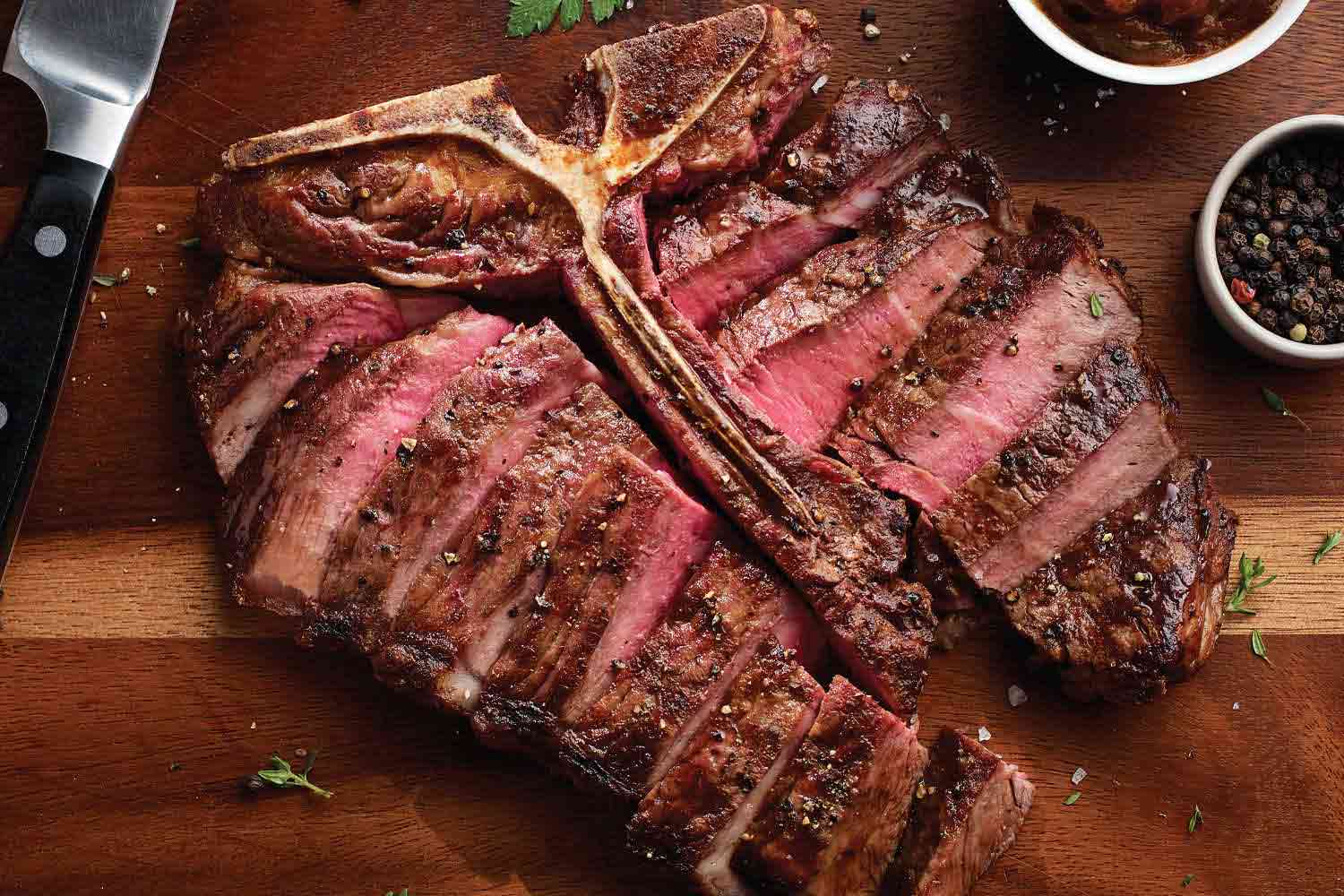 The porterhouse cut is for those who can't decide between tenderloin and strip steak and want the best of both worlds. Porterhouse steaks are cut from the rear end of the short loin. They include a sizable piece of tenderloin along with a large piece of strip loin on either side of a T-shaped bone. Not to be confused with the similarly shaped T-bone steak, which is cut closer to the front and therefore has a smaller tenderloin, the porterhouse is big, bold and showy. Now what to uncork to go with it? Syrah or Cabernet will do just fine.
Dry-Aged Rib Steak
For true steak aficionados, the complexity and intensity of a dry-aged cut is the ultimate beef experience. Extensive aging breaks down the enzymes in the beef, creating intense, concentrated flavours such as nuttiness, blue cheese and "umami"— the so-called fifth savoury taste. A 60-day dry-aged bone-in rib steak is perfect for those who know and understand what happens through the beef aging process and want to enjoy a distinctly different steak experience. Pair it with a bold, rich red from Italy or France and be transported.
Whatever steak you're craving, Hy's has the perfect cut. Ethically sourced from High River Alberta, Hy's beef is like nothing else you've ever tasted. Visit Hy's for dinner seven nights a week or lunch weekdays.
---
HOURS
LUNCH
Monday-Friday 11am-4pm
DINNER
Monday-Saturday 4pm-11pm
Sunday  4pm – 9pm
LOUNGE
Monday-Friday 11am-Close​
Saturday & Sunday  4pm-Close
HAPPY HOUR
Monday-Friday 3pm-7pm​
Sunday All Day
---
Hy's Steakhouse and Cocktail Bar
At the CORE, corner of 8 Ave. and 3 St. S.W.
403-663-3363
calgary@hyssteakhouse.com
hyssteakhouse.com
See the Hy's menu.
This content was supplied by the advertiser for commercial purposes. It is not written by and does not necessarily reflect the views of Avenue staff.