After a year and a half of pandemic cocooning, it's safe to say most of us are ready to hit the grounds and events like never before – with social distancing and masks in mind, of course. We love how the Calgary Stampede exhibits a style that embodies the diverse cultures of the city and Western Canada. This is why our mantra remains true to this day – Calgary Stampede wear is modern and can and should be worn all year long. Here are five looks that hit the mark.
Rangeland Love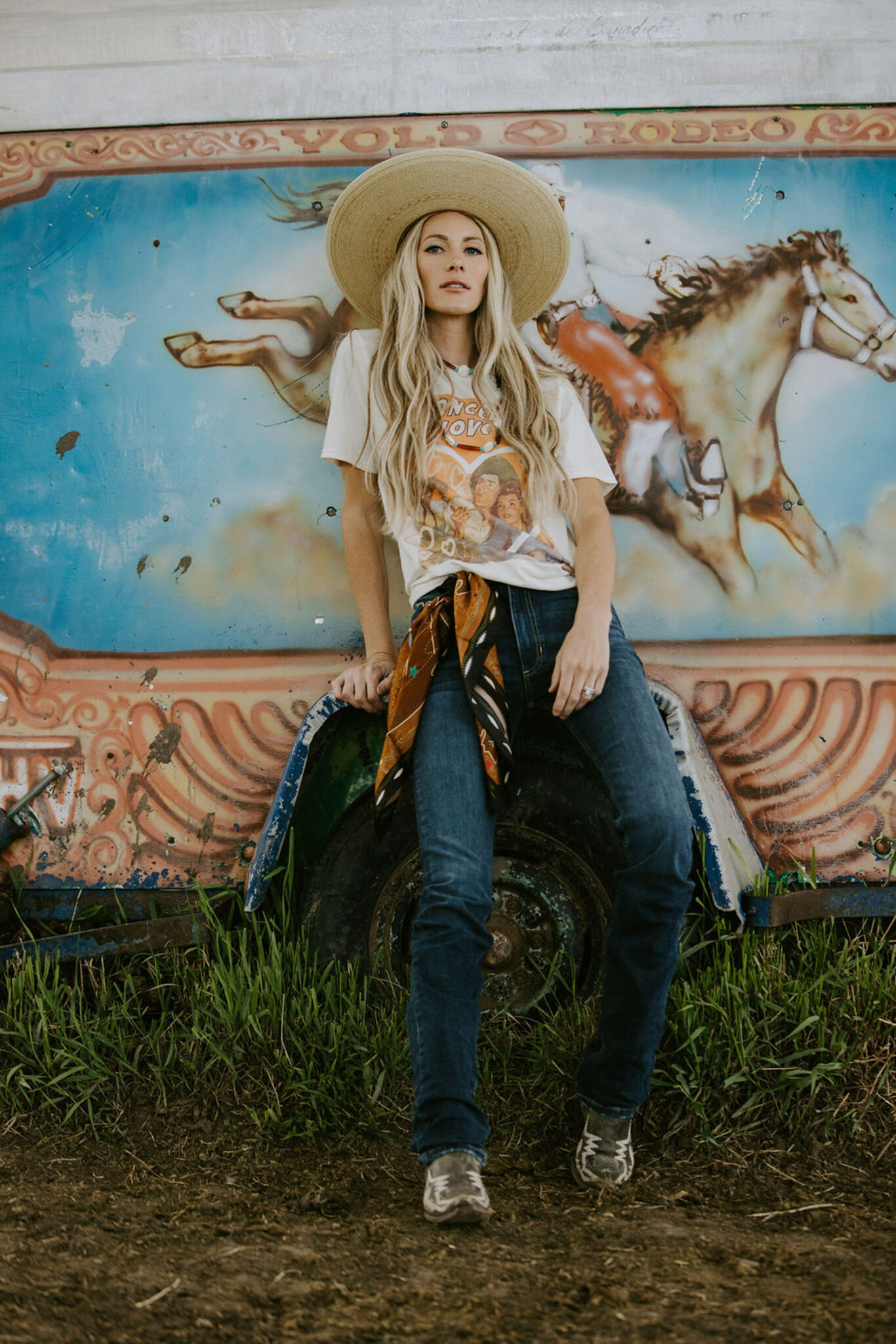 A classic look for the evening shows. Our Rangeland Love artisan graphic tee, Sarah jeans, Nevada cowboy boots and Western Yoke 100% silk scarf used as a belt, all topped off with a sombrero-inspired palm hat.
Scarf Savvy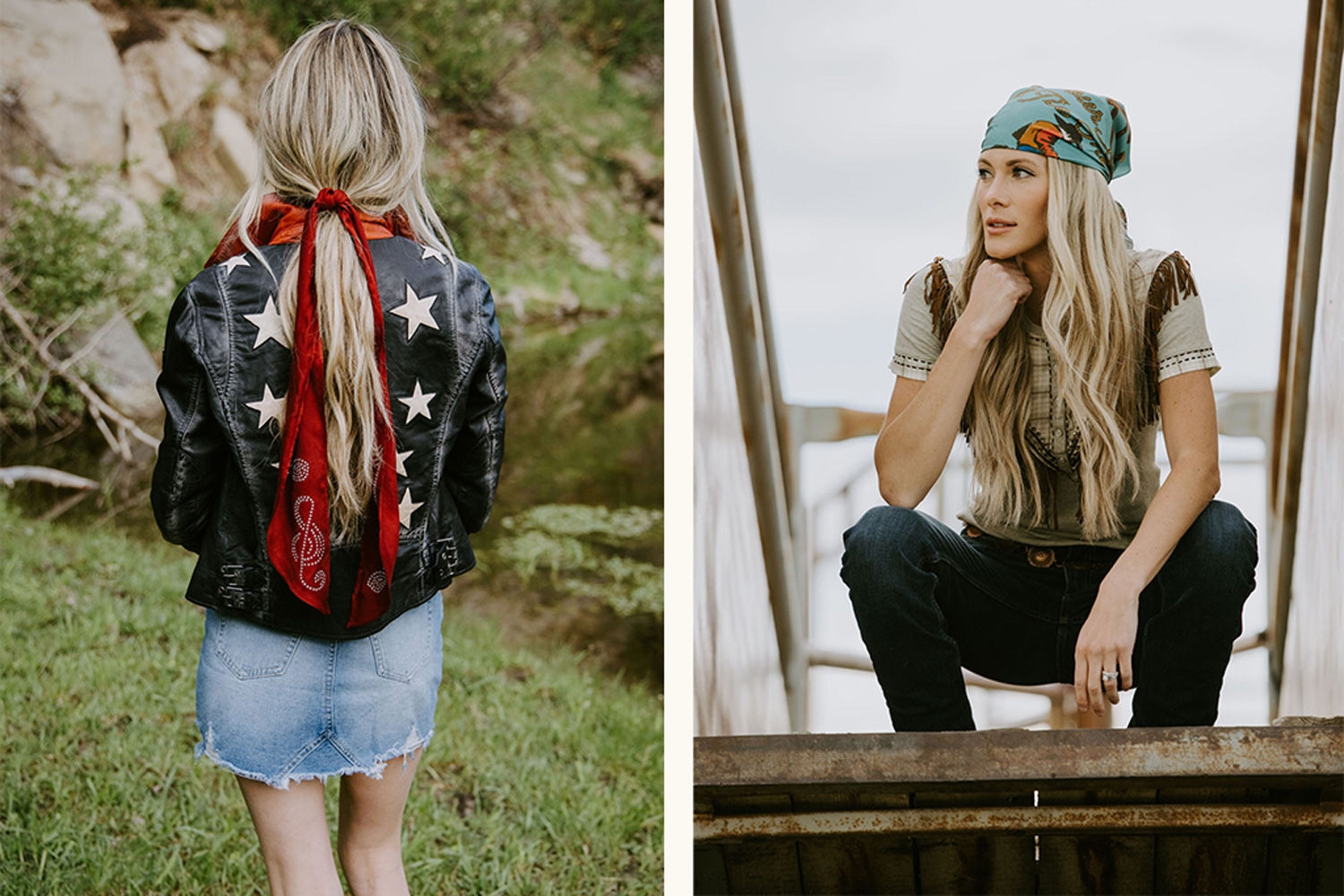 What you may think of as a bandana, we call a wild rag. It is 100 per cent silk and comes with gorgeous patterns and colours for everyone's unique style. Left: the Opry scarf paired with our Christie leather jacket and denim skirt. Right: the Stick Your Neck Out shortie scarf paired with the fringe Howdy shirt, Sarah jeans, Nevada cowboy boots and concho belt.
The Beth Dutton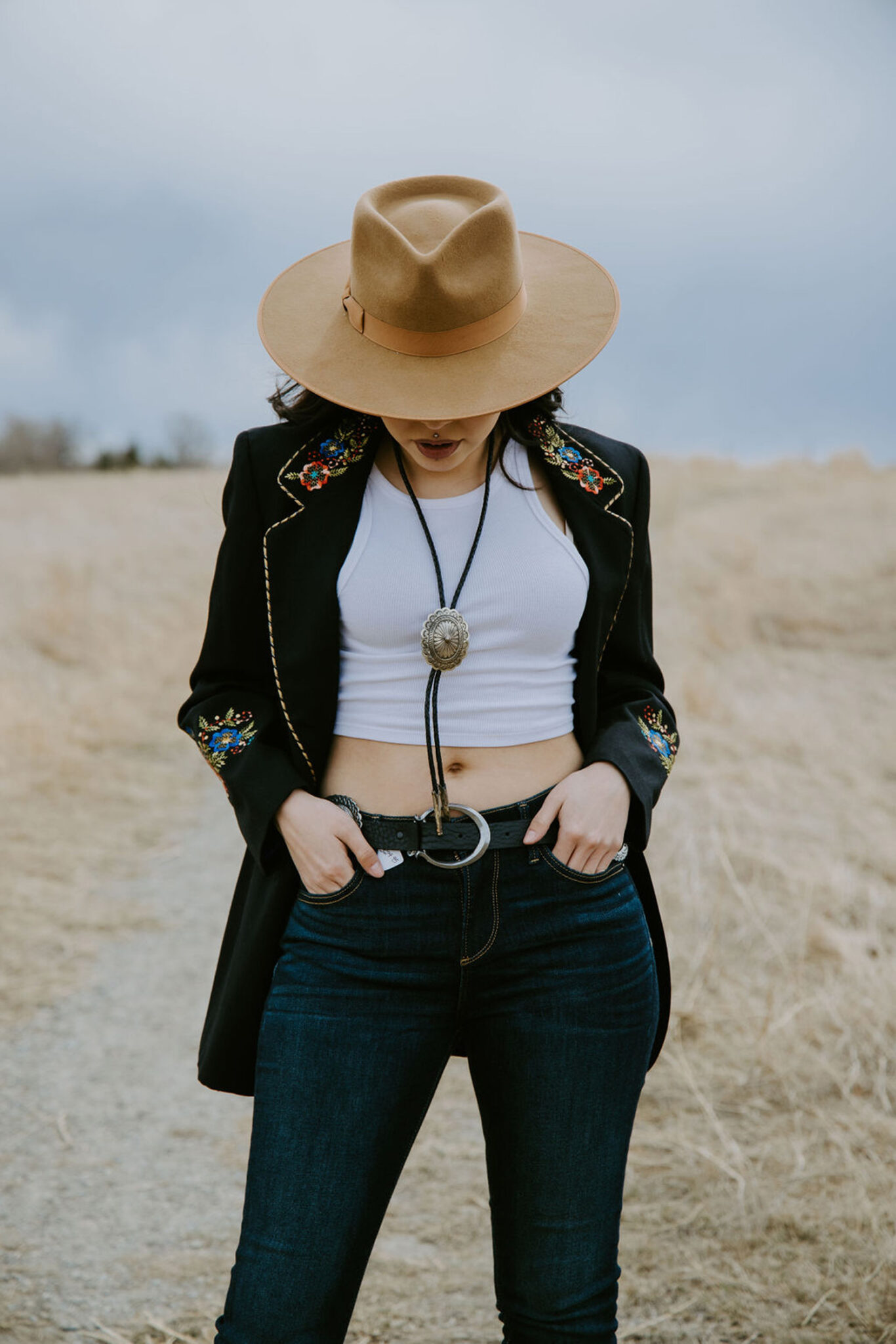 The wildly popular Yellowstone boss babe dresses with authority – and we are big fans. Here, we paired a vintage embroidered blazer from our ReWest vintage collection with a dark wash jean, silver belt, classic bolo tie and Rancher hat.
Rock and Roll Cowgirl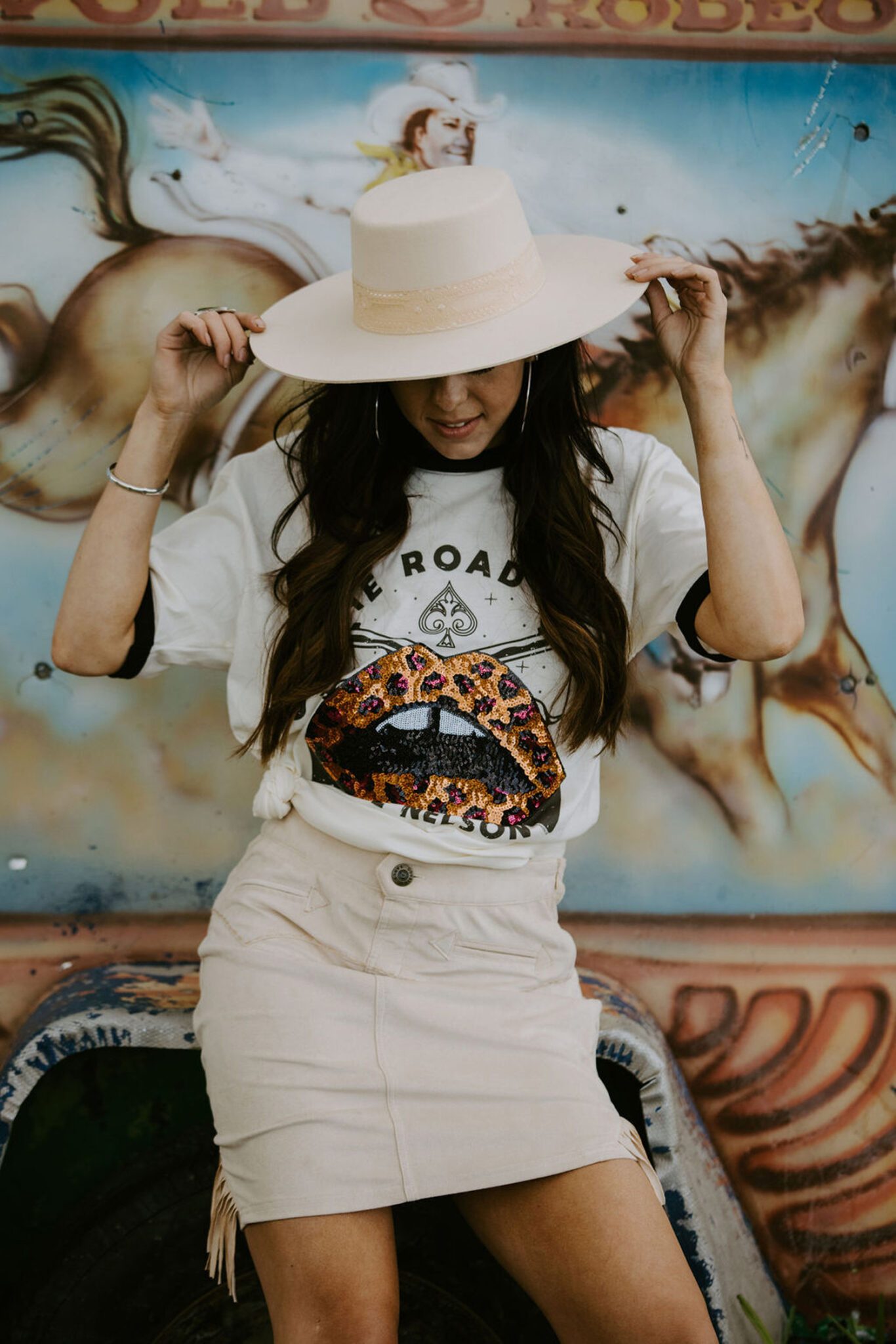 Graphic tees are insanely popular and we have found some of the best on the continent. You can pair these with literally anything. There has been a real crossover of rock and roll themes and country western music this year and we love it. Here, the On The Road Again tee is paired with a faux suede Wild West fringe skirt, Sierra felt hat and a set of our cowboy boots.
City Slicker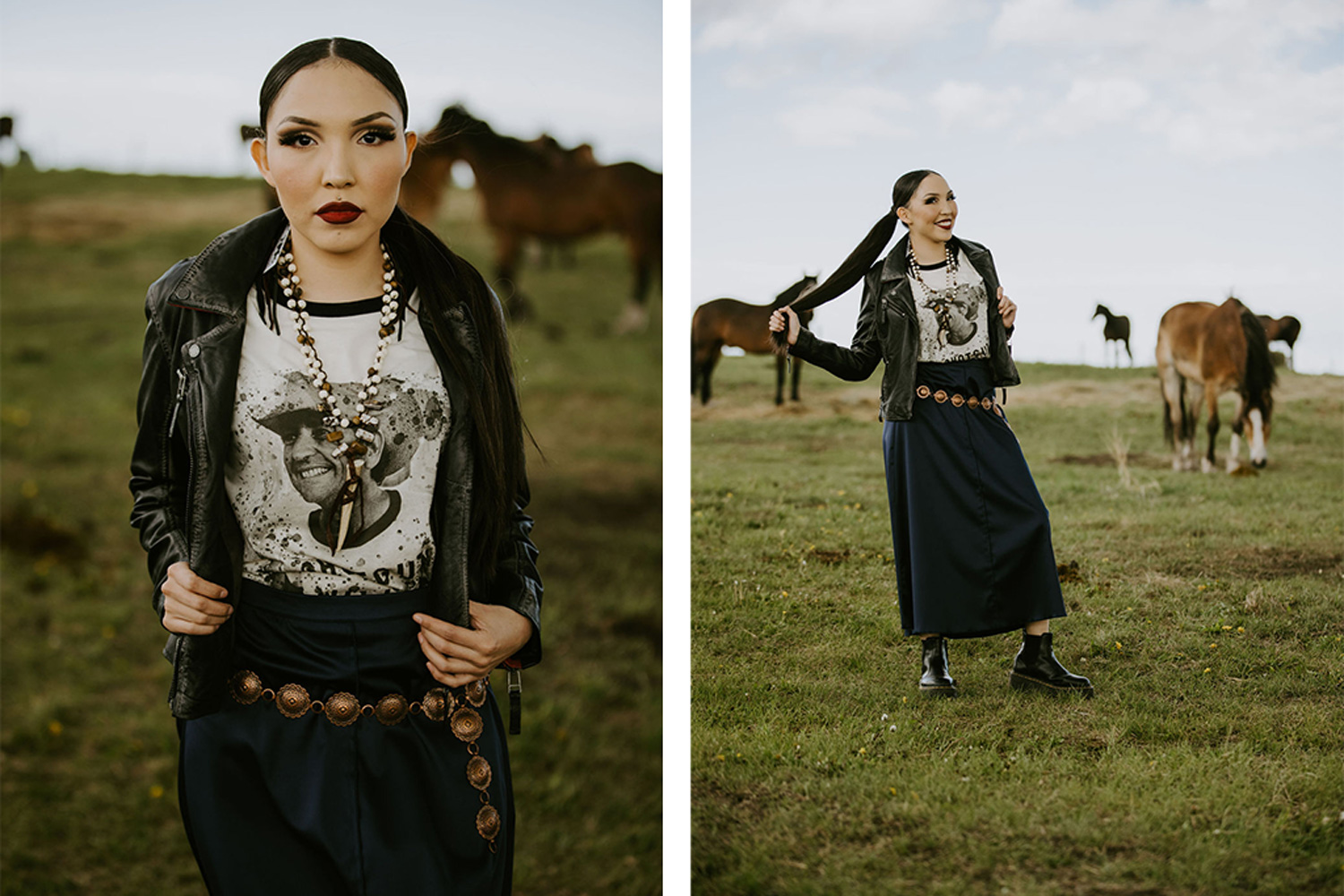 There's nothing cooler than mixing a bit of city style with some western wear. Here, 2017 Calgary Stampede First Nations Princess Savanna Sparvier rocks her own Doc Martens with our Shotgun Willie tee, Chrissy leather jacket, Lady skirt and a simple concho belt.
For more great style,  check out our 10 Days of Stampede Style blog post here.
If you're looking for some personal styling attention and assistance, we invite you to attend one of our Calgary Stampede Styling nights. We're hosting two this year: June 25 and 29, from 6:30 to 8:30 p.m.
Registration is required, so please direct message us on Instagram or sign up at our Facebook Event page, or give us a call at 403-264-2489. Grab a friend and come on down to get great shop-wide deals and check out our Vintage and Western Wear pop-up – ReWest – to get yourselves a unique style for the 2021 Calgary Stampede!
This content was supplied by the advertiser for commercial purposes. It is not written by and does not necessarily reflect the views of Avenue staff.