Dawson's Landing is one of the first neighbourhoods you'll come across when driving to Chestermere from Calgary. Located approximately three minutes away from Calgary's East Hills, Dawson's Landing has easy access to a movie theatre, Costco and various other retail options.
The amenities are bountiful within the town of Chestermere where you'll find a skate and bike park, hockey rink, and the 4.8 kilometres long Chestermere Lake for your all-season enjoyment. In Dawson's Landing proper, there are walking paths, parks, playgrounds and two future school sites.
Existing retail is directly parallel to Dawson's Landing. It includes a grocery store, liquor store, daycare, brewery, dental office, law practice, dollar store, nail salon, fitness studio, pizza shop and dog grooming. Plus, many other shopping and professional options are within a two-minute drive.
Affordable Lots by Award-Winning Builders
With the most affordable lots in Chestermere, Dawson's Landing provides an excellent opportunity to connect with an award-winning builder for the lowest prices in the community. There are home-style options for all lifestyles: Broadview Homes, NuVista Homes and Sterling Homes all offering front-garage options from the $490s, Trico Homes offers laned homes starting in the $370s, Morrison Homes has duplexes from the $330s, and Truman Homes offers townhomes beginning in the Low $300s. Dawson's Landing will have many special community features including decorative street lamps, landscaped traffic circle, decorative residential fencing and a beautiful boardwalk-style entry feature.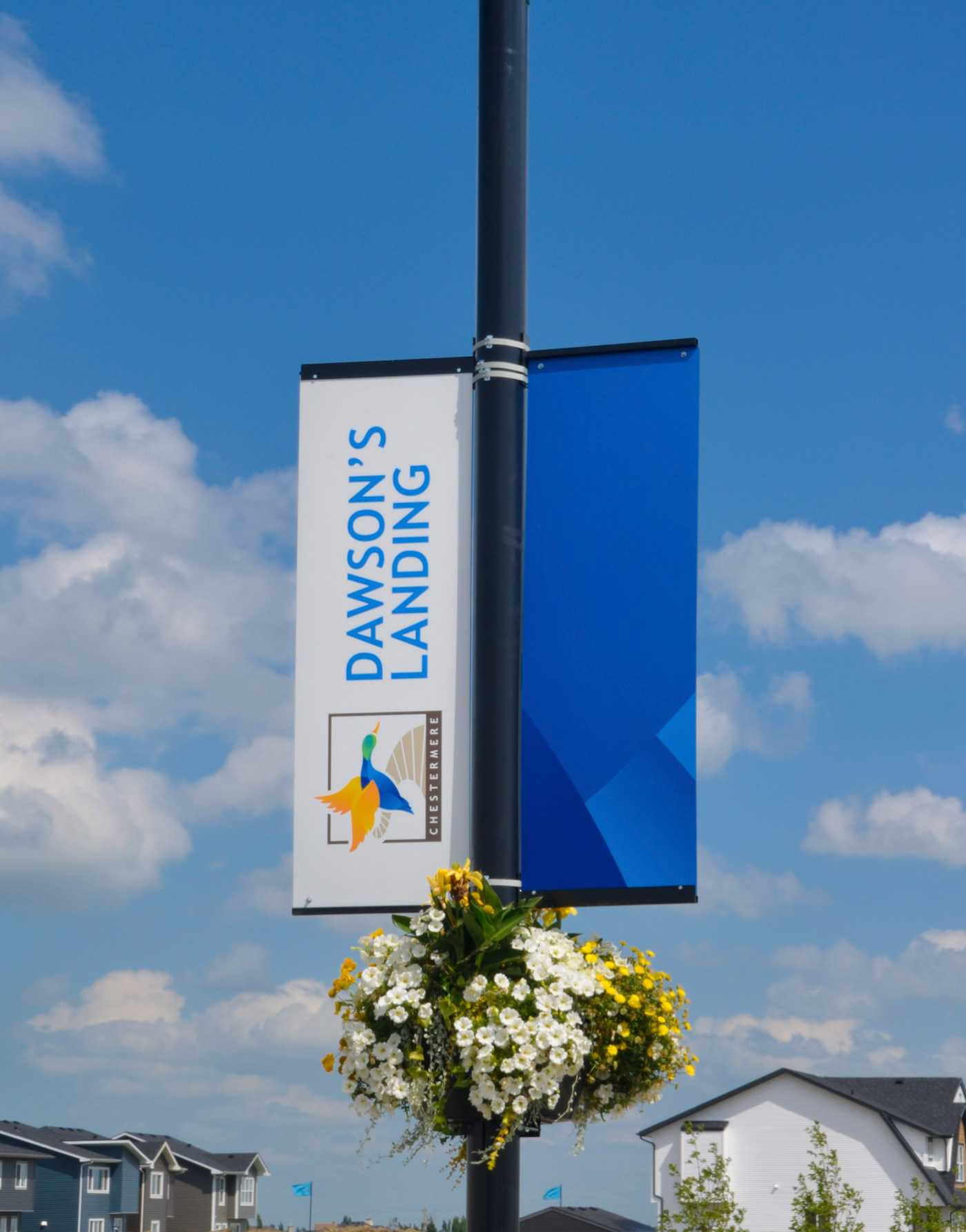 There are many more great amenities that residents can look forward, too. The first of two ponds in the community will feature dog training nodes along the pathway, seating, a timber boardwalk, granular trails, north and main viewing platforms and planting throughout the paths and pond system.  The second pond will have a dog skill park, fenced off-leash dog park and a path around the pond.
A Commitment to Sustainability
Dawson Landing's ponds will not only provide recreation opportunities they'll also treat stormwater. Qualico Communities is the first residential developer to implement a Stormwater Kidney™ system, demonstrating a deep commitment to sustainable stormwater management infrastructure that also provides beautiful and engaging natural areas for residents to explore. The Stormwater Kidney™ system cleanses stormwater by circulating it through a diverse ecosystem of plants and aquatic creatures. In turn, the nutrients contained in the stormwater nourish the living organisms. The continually moving water provides unique visual and sound features while also keeping the green areas well-irrigated, which means the entire environment remains vibrant and resilient, even during drought conditions.
The Highlight of Dawson's Landing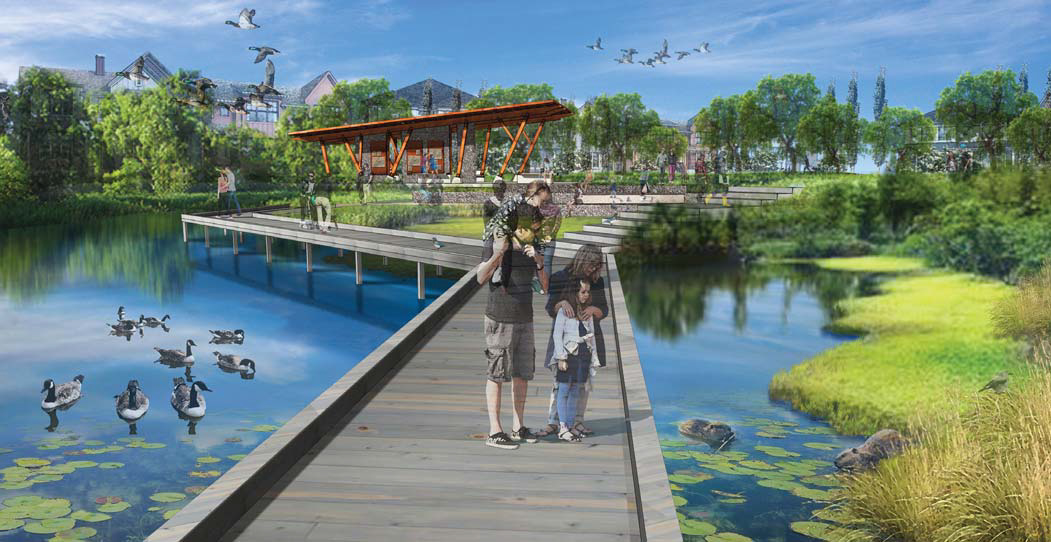 Utilizing all the natural elements of the existing wetlands, Dawson Landing's EcoPark will be the highlight of the community. A major recreational amenity, the EcoPark will educate visitors on the fundamentals of wetland preservation, rehabilitation and environmental sustainability. Along with a unique and scenic boardwalk feature, a sheltered education area will include interactive interpretive boards where people can learn more about wetland systems, ecology and biology.
All show homes in the community are open Monday to Wednesday 2 p.m. to 8 p.m. and Saturday, Sunday and holidays from 12 p.m. to 5 p.m. You can also view all the show homes virtually at liveindawsonslanding.ca or ask questions to the online concierge anytime.
This content was supplied by the advertiser for commercial purposes. It is not written by and does not necessarily reflect the views of Avenue staff.