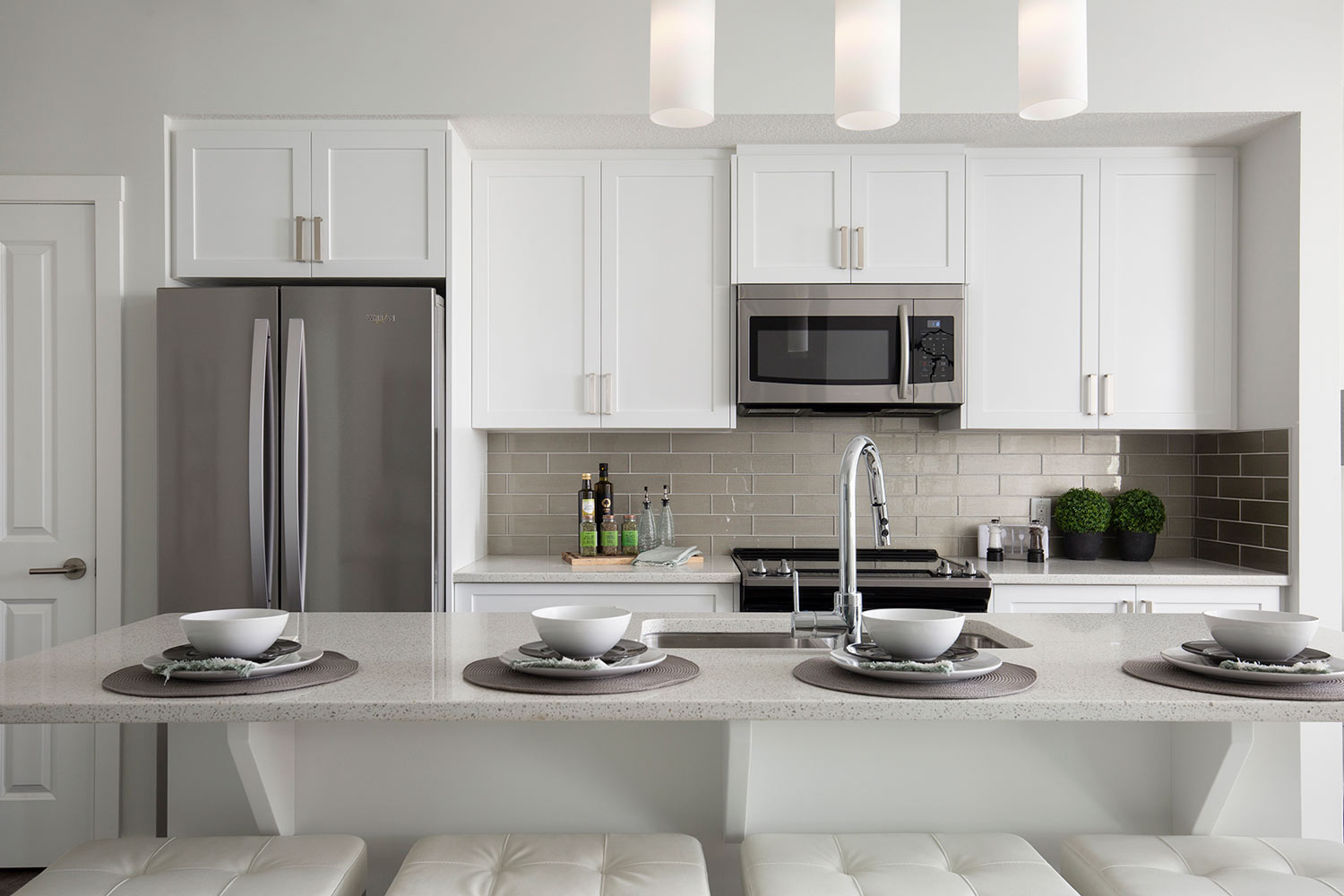 It may have evolved beyond a white picket fence and golden retriever, but the dream of buying a new home is as pervasive as ever. There's simply something romantic about a place to call your own — and a fresh coat of paint you're allowed to poke holes in. Fortunately, owning a home is an achievable ideal, especially in Calgary's current buyer's market.
"This is the best time to buy, especially when you are a first-time homebuyer," says Melanie Gowans, Shane Homes' General Manager of Marketing and Sales. "The market goes up and down over the course of time, and we are about to see it rise again."
Gowans says people usually choose to buy a home as a result of changing circumstances: a new relationship, a new job, the need for independence, and beyond. Some buyers desire to invest their money rather than use it to pay someone else's mortgage, or are simply tired of moving around and being at the mercy of their landlord's plans. Whatever the motivation, now is the time.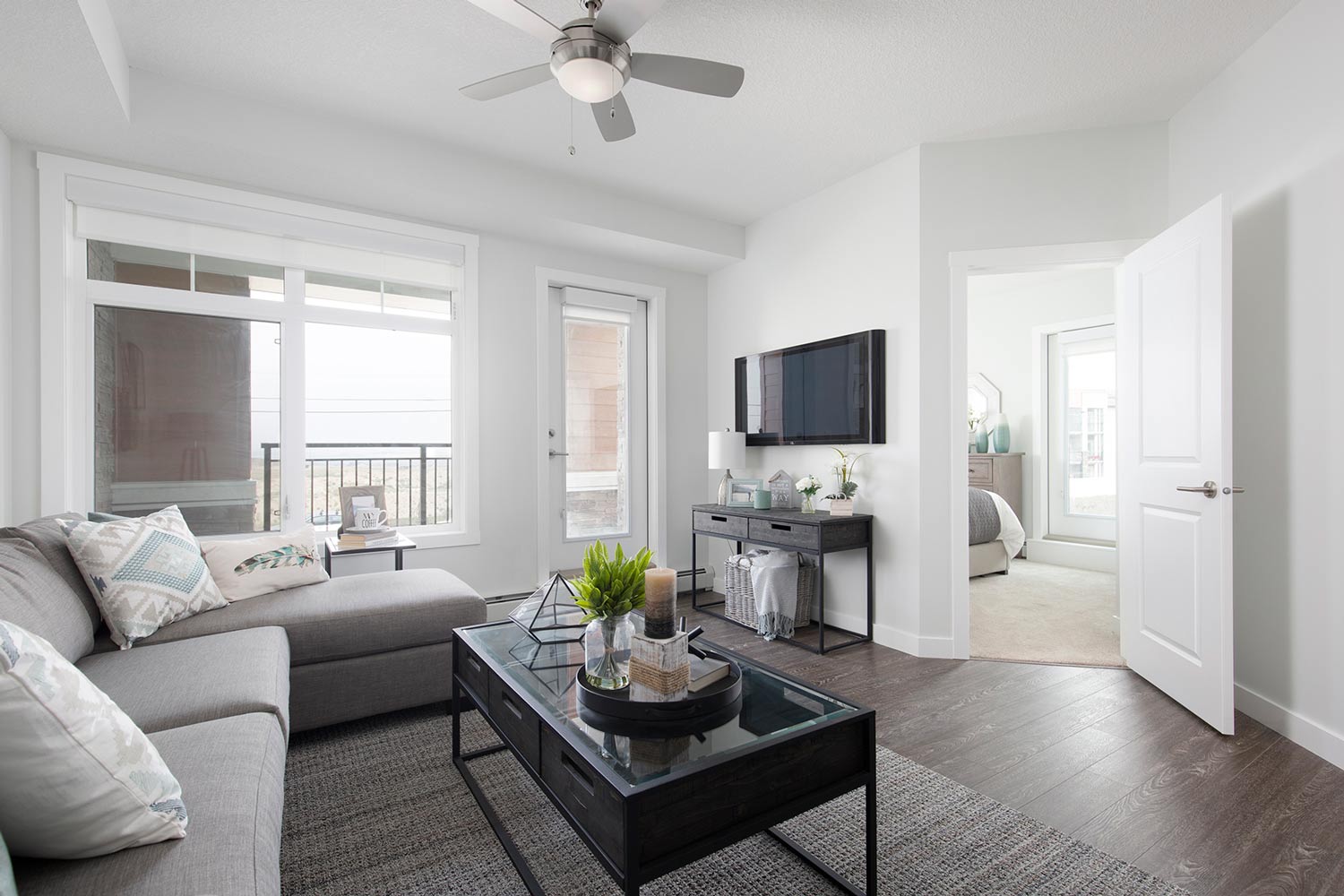 In fact, the current market offers the opportunity to buy homes for the same price — or even less — than the cost of renting. For instance, Shane Multi-Family, a division of Shane Homes Group of Companies, has a condo for sale at Mark 101 in Sage Hill with monthly payments as low as $780 per month. Plus new condo owners can get free legal fees, condo fees and Shaw cable & internet for one year.
"Not only that, they are move-in ready, quick possessions. You don't have to wait for them to be built, you can move in next month," says Gowans.
The benefits don't stop here. Condos offer a great opportunity for people to become homeowners without having to take on too much responsibility. There's no need to cut the grass or shovel the walk, and Shane Multi-Family is even taking measures to minimize maintenance.
"We are building premium, high-quality condos at extremely affordable prices. The condos are brand new, so there is little-to-no maintenance expected over the next while," Gowans says. "And, the condo fees will stay put longer — unlike some other condo projects — due to our high-quality construction."
Shane Multi-Family is offering potential homebuyers the opportunity to learn more at their event, Tour De Mark 101, on Feb. 20, 2020. Tickets are free and may be claimed through Eventbrite.
"This event is all about gathering with friends and having fun. We want people to come to see the high-quality standards at Mark 101 and just hang out, play some games, enjoy music and bevies," says Gowans.
According to Gowans, there will also be several prizes and offers that won't be available outside of the event.
"If someone is at all interested in buying a condo, they should come. We can answer questions about the buying process, provide pricing, review the benefits of buying new or anything else people would like to know," says Gowans.
To get your free tickets to Tour de Mark visit: https://www.eventbrite.ca/e/tour-de-mark-tickets
---
Hours:
Monday – Thursday: 2:00pm – 8:00pm
Saturdays, Sundays & Holidays: 12:00pm – 5:00pm
Pricing:
Condos starting from $169,900
The Mark  101 by Shane Multi-Family
3727 Sage Hill Dr. NW
Calgary, AB  T3R 1J1
403-536-2388
themark101.com
This content was supplied by the advertiser for commercial purposes. It is not written by and does not necessarily reflect the views of Avenue staff.