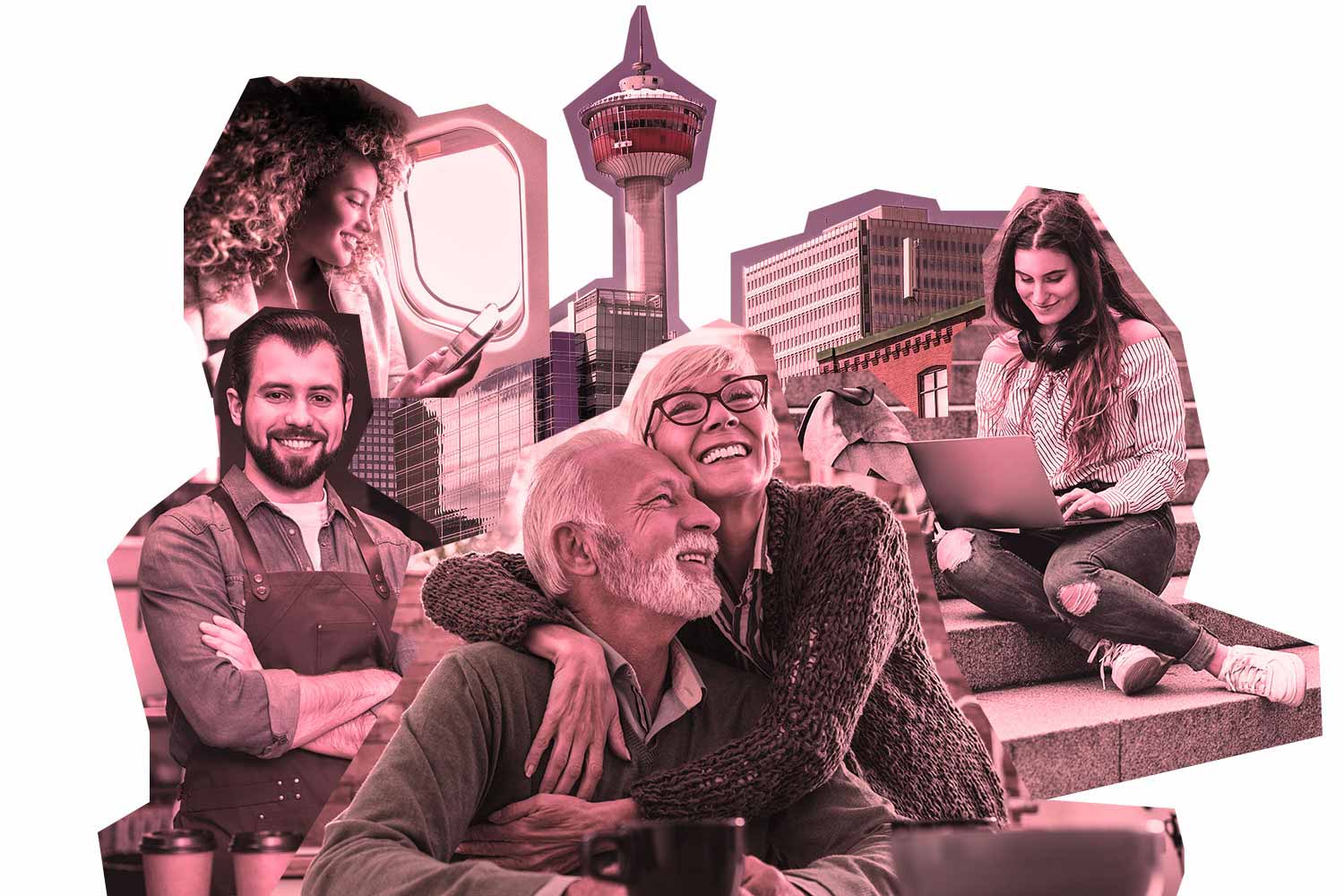 Everyone has a dream. Maybe you want to travel, start-up a new business, retire early or perhaps save for a new home. But for many of us, whether you're new to investing or experienced with the market, knowing how to make your money work harder can be challenging.
A sound financial plan, and an honest conversation, with a local institution like First Calgary Financial, can help Calgarians, wherever they are in their financial journey, navigate through the four different stages of investing and begin to make their dreams a reality
This is an exciting stage. The sooner you make it a priority to invest in your future, the better your future can be. Setting aside savings is the first step toward investing and building your wealth. Even better, with time on your side, early investments can benefit from the power of compounding, which is when the returns that you earn begin to generate a return of their own.
You have spent the last few years building your savings and are exploring the possibility of greater returns on your investments. The majority of Calgarians find themselves here and it is where First Calgary's team of experienced, local Investment Advisors step in to help build a personalized investment portfolio. This stage is also where Calgarians are most interested in "Responsible Investing Solutions" with NEI Investments, which can generate competitive returns while making a positive impact on society at the same time.
Your needs as a wealthy investor require in-depth understanding, care and focus so that you can ensure you are receiving the expert counsel you need and can be confident in reaching your goals. As a seasoned investor, you want to know that your established wealth is working hard for you, that your investments are tax-efficient and that you are on track for retirement and estate planning.
You have saved for retirement and are enjoying a life of leisure. But you still have major decisions to make: How should I transfer my lifelong investments? Are there tax implications on pensions, real estate and personal property to consider? First Calgary's teams are sensitive to the importance of these questions and the sensitivities of estate planning. At this stage, you should have peace of mind while enjoying some well-deserved relaxation.
Ultimately, it is in your control to create a legacy and have a bright future, and First Calgary will work with you to design a values-based financial plan that provides clarity and direction to help you dream big. Whatever investing stage you are at, talk to an Investment Advisor today by visiting FirstCalgary.com/Plan or call 1.866.923.4778.
---
This content was supplied by the advertiser for commercial purposes. It is not written by and does not necessarily reflect the views of Avenue staff.