For the last 16 years, ART SPOT, a local arts organization that promotes emerging artists in Calgary, has been throwing an annual event like no other—the Under $100 Art Show. This unique show, taking place December 7 to 10 and December 14 to 17, has grown to become an integral part of the arts community and is widely celebrated by both artists and art lovers alike. Not only does this show make art accessible and affordable to people from all walks of life, it also supports hundreds of local artists during the holiday season.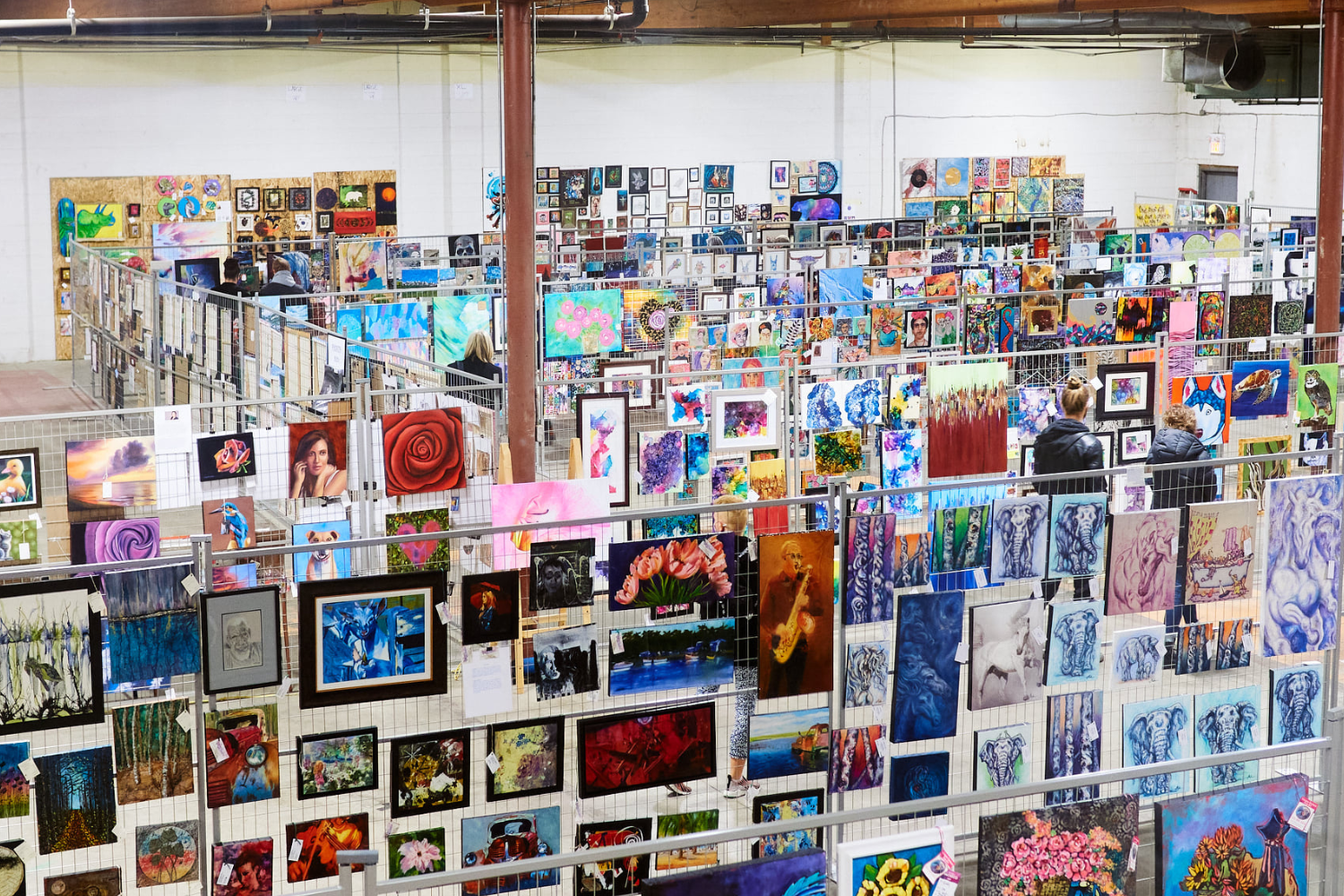 To be clear, this is not a display of only small pieces and pieces valued under $100, it's a liquidation sale of large original artwork. That's what makes this event so popular. It's not everyday you get an opportunity to snag a big piece of original art for such a great price. Even if you aren't in the market for new art, the experience of attending the Under $100 Art Show is one you will never forget. Art of all kinds adorns the ceiling to floor, spanning tens of thousands of square feet of exhibition space. Artists dressed in holiday attire are around every corner, replenishing the work as it sells. The exhibition is in a constant state of rehang, with the pieces almost completely changing from day to day. It's a lot to take in, so make sure you give yourself some time to really explore.
Insider tips
There's important details to know, especially if you've never attended the Under $100 Art Show before. First, the show sells tickets in two-hour time blocks. This helps minimize queues and ensures large artworks are on show during every ticket block. That means good pieces are available until the very last hour. Opening nights have a higher percentage of really big pieces being brought out, so tickets for these nights are priced slightly higher. But, they're always the first to sell-out. There are more than 100 different participating artists each weekend, which means each weekend hosts two completely different shows.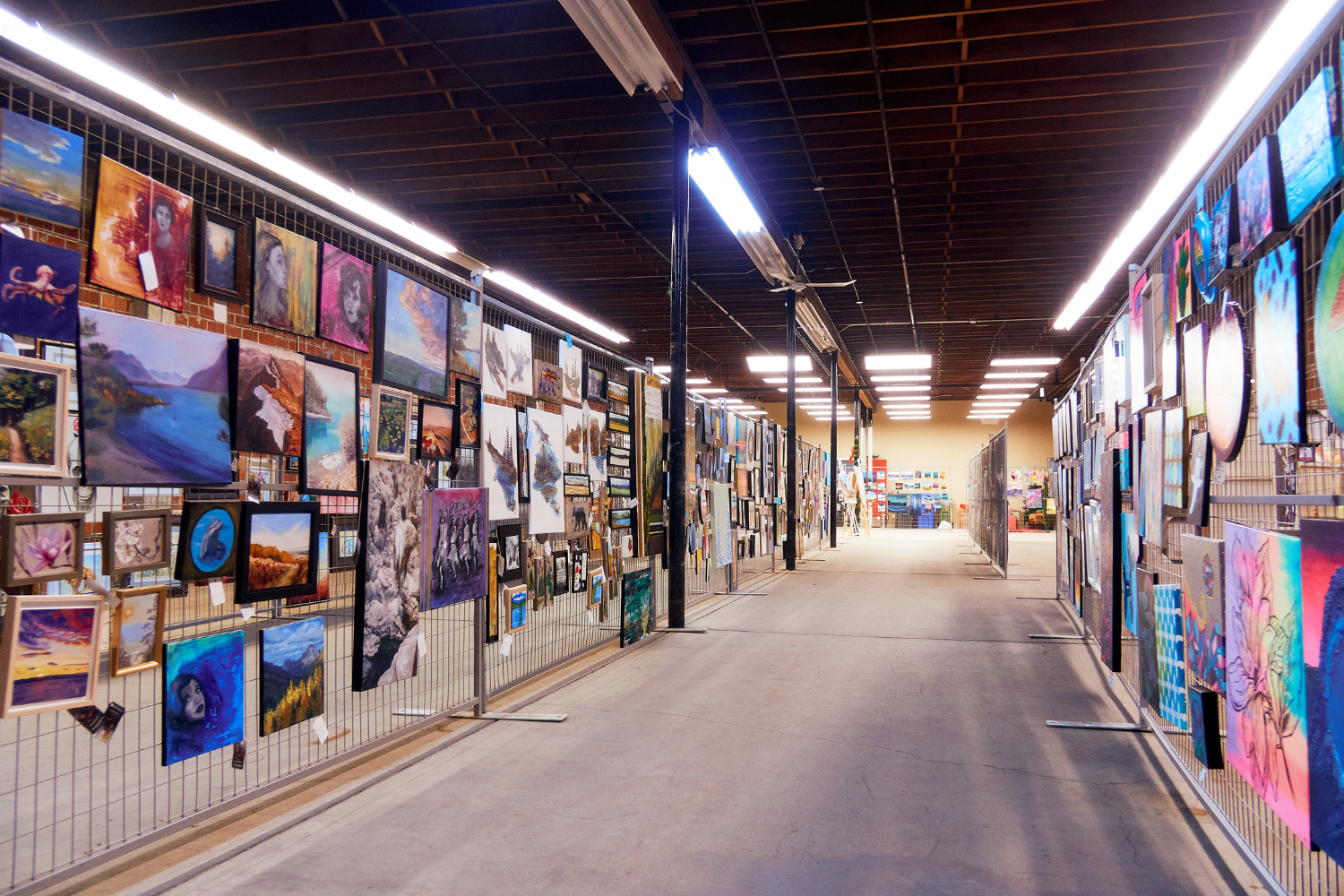 That's why it's recommended to buy a double-weekend pass, which allows you to come and go during any time slot over both weekends, including the opening nights. Kids 16 and under are free. Get your tickets early as the show does sell out every year, though walk-ups are possible if the show has not reached capacity. Securing your ticket in advance is highly recommended to guarantee entry. This is an event you won't want to miss!
For tickets or more info on the Under $100 Art Show, visit under100artshow.com. And, check out ART SPOT's group exhibition at Fort Calgary called Flip the Script, which is available to view until January 2024. Outside of ART SPOT's many events, you can also shop local art and handmade high-end goods at its partner company, Marketspot.
For more info on ART SPOT and Marketspot, visit artspotcalgary.com and marketspotyyc.com.
This content was supplied by the advertiser for commercial purposes. It is not written by and does not necessarily reflect the views of Avenue staff.