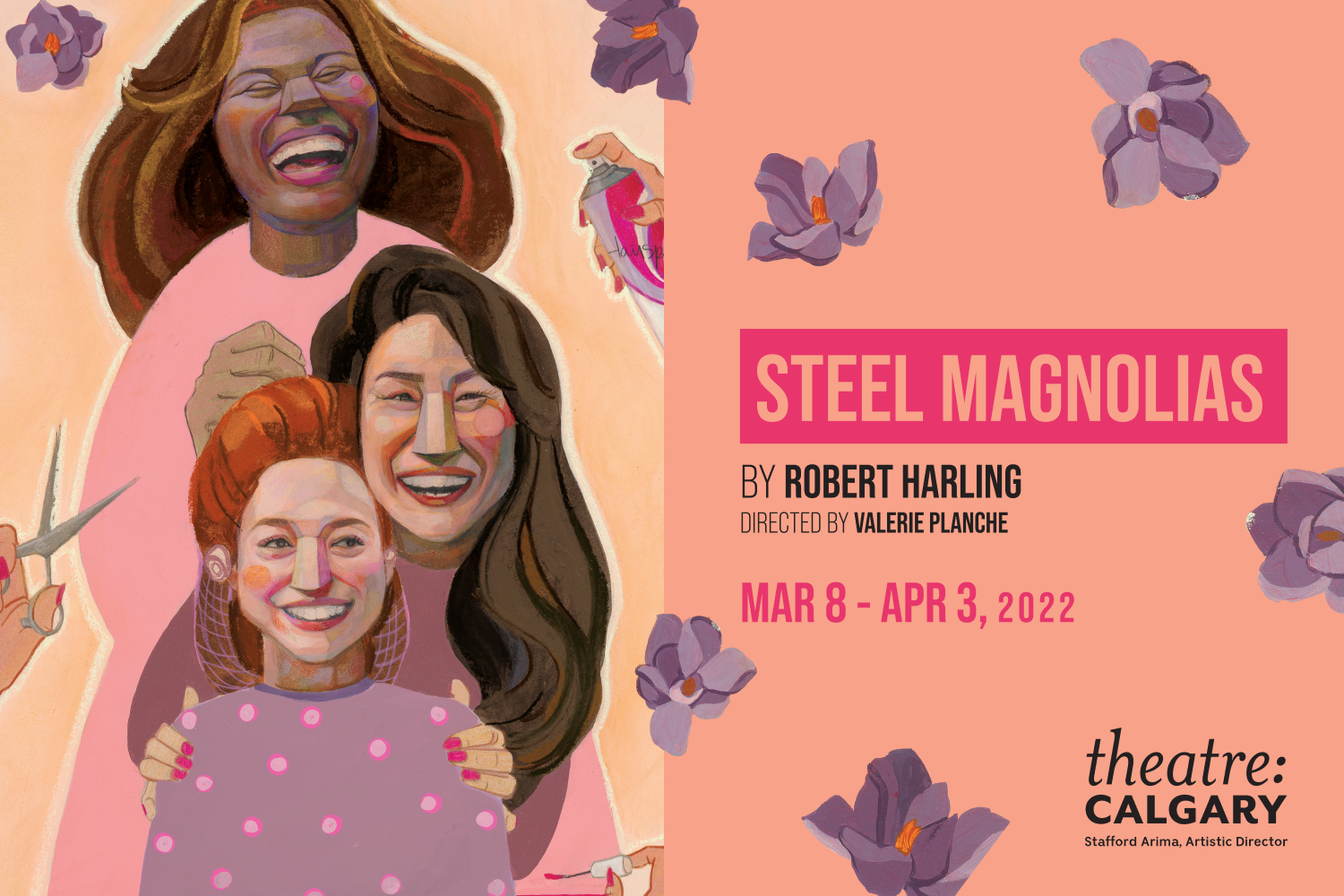 Theatre Calgary's presentation of the witty and poignant Steel Magnolias will bring laughter and tears to theatregoers as they celebrate the resilience of the human spirit in this much-loved hit play.
Taking to the stage at Max Bell Theatre this spring, Steel Magnolias is based on a true story by Robert Harling, featuring six women who draw upon their strength and love to meet the challenges of life. The play showcases the strengths and vulnerabilities of the ladies of Chinquapin, Louisiana, as they gather in Truvy's salon to share their stories, triumphs, heartbreak and a few hilarious anecdotes about their town.
Harling based his play on his sister, Susan, taking her life story and adding in memorable characters based on the strong Southern women Harling had known in his Louisiana hometown, creating a witty and poignant tale that resonates with everyone.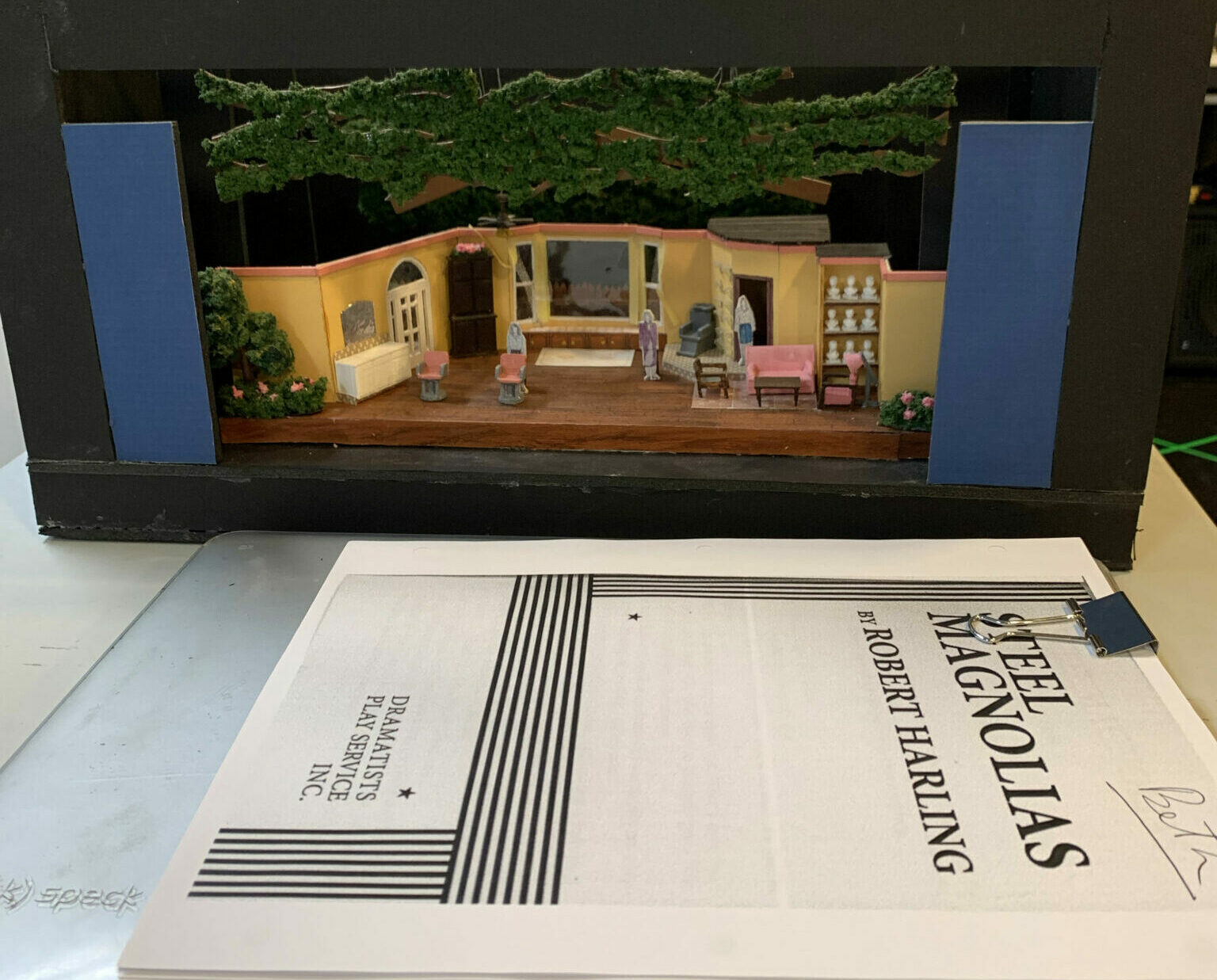 Filled with classic lines, such as, "The only thing that separates us from the animals is our ability to accessorize," and the poignant, "I would rather have thirty minutes of wonderful than a lifetime of nothing special," Steel Magnolias is a comedy/drama with a title that has become synonymous with "strong women."
Featured in the cast is Donnon Root as Shelby Eatenton-Latcherie. Playing Shelby's mother M'Lynn is Norma Lewis. Katelyn Morishita takes on the role of Truvy Jones, owner of the hair salon with Allison Lynch playing Truvy's assistant, Annelle Dupuy-Desoto.  And rounding out the cast playing best friends and sparring partners is Patricia Darbasie as Claree Belcher and Laura Parken as Ouiser Boudreaux.
Part comedy of manners, part heartfelt tearjerker and featuring non-stop banter and wisecracks, this play about friendship, community and the power of the human spirit is an uplifting experience not to be missed. Steel Magnolias runs from March 8 to April 3 at the Max Bell Theatre in Arts Commons.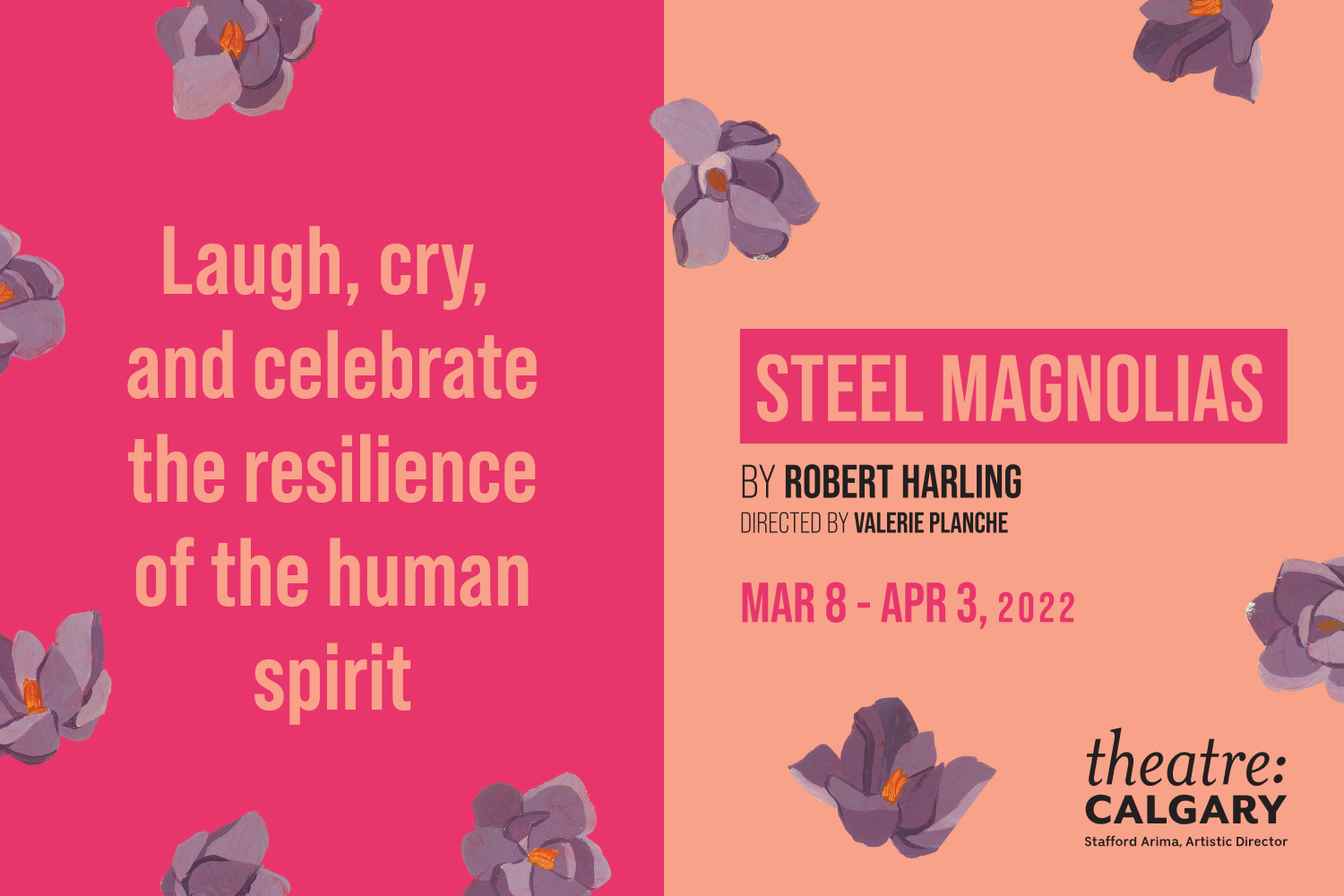 Join us in celebrating this touching, funny and undoubtedly memorable story, which runs from March 8 to April 3 — you'll be glad you did!
For tickets and special price offers, visit theatrecalgary.com or call 403-294-7447.
Theatre Calgary
(403) 294-7447
theatrecalgary.com/shows/steel-magnolias
This content was supplied by the advertiser for commercial purposes. It is not written by and does not necessarily reflect the views of Avenue staff.