Divine Flooring is witnessing firsthand how this year's Pinterest Predicts trends report is manifesting in its clients' home design projects.
Over 431 million people use Pinterest every month to find ideas that will inspire their next purchase or project. The online visual search engine dropped its yearly Pinterest Predicts trends report, and one quarter into the year, companies like Divine Flooring are seeing how their trendy offerings are taking off in 2022. Here are some examples: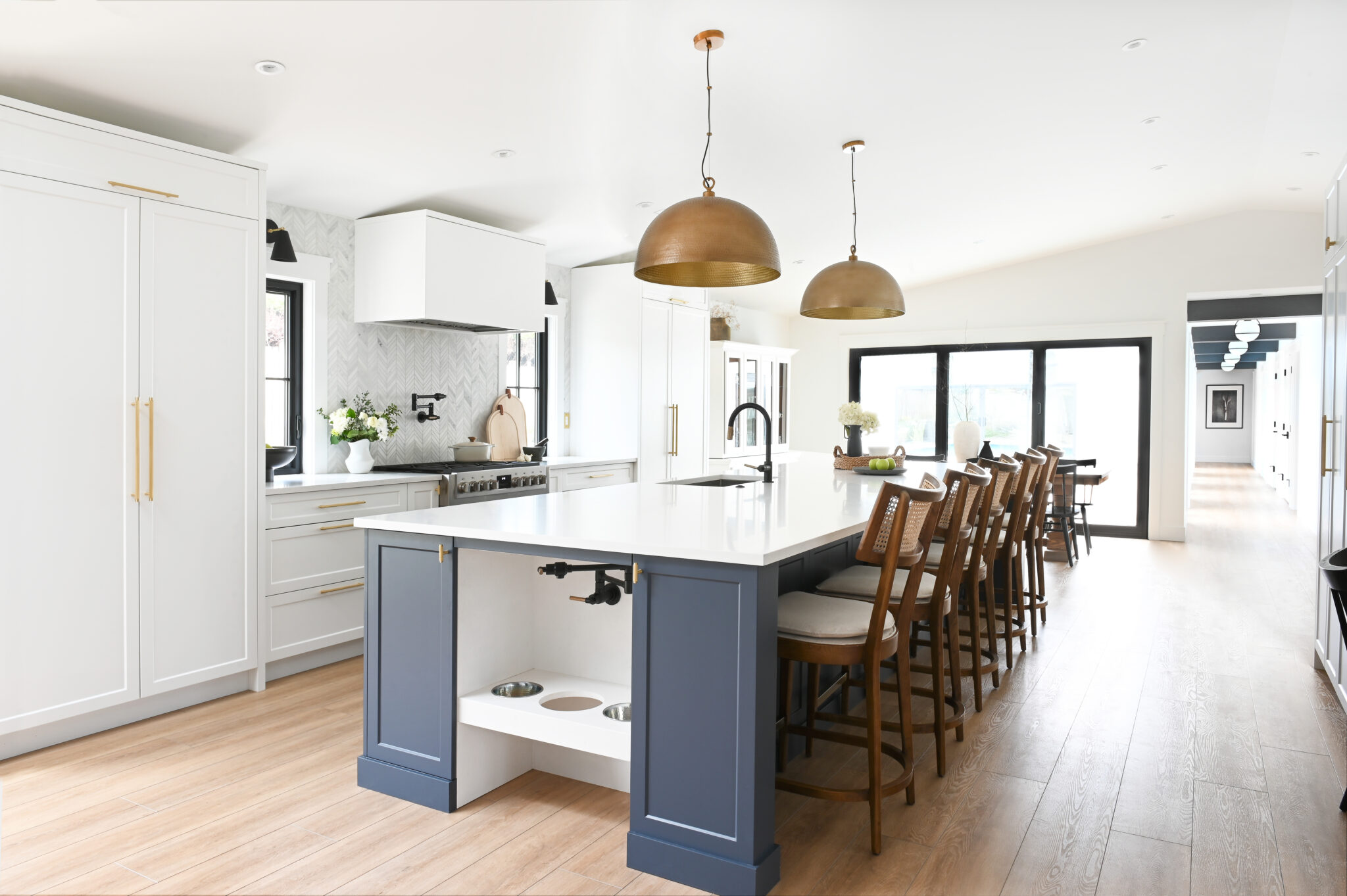 Barkitecture
If you haven't heard about "barkitecture," it's an Internet search term that is trending worldwide on Pinterest derived from the words "bark" and "architecture." Technically speaking, barkitecture is dog-centered architecture, but the term is also used to describe designs that put pets first, whether its dogs, cats or other furry, feathery or scaly companions. According to a survey by marketing research firm element54, 95 per cent of Canadians consider pets as family and the percentage is even higher for households without children. Vancouver-based firm Fox + Thicket recently designed a ranch-style home for its pet-loving clients who were keen on having a space that functioned for their four-legged family members. They seamlessly integrated a dog-feeding station into the kitchen's 14-foot island so the whole family, including the furry members, can eat together.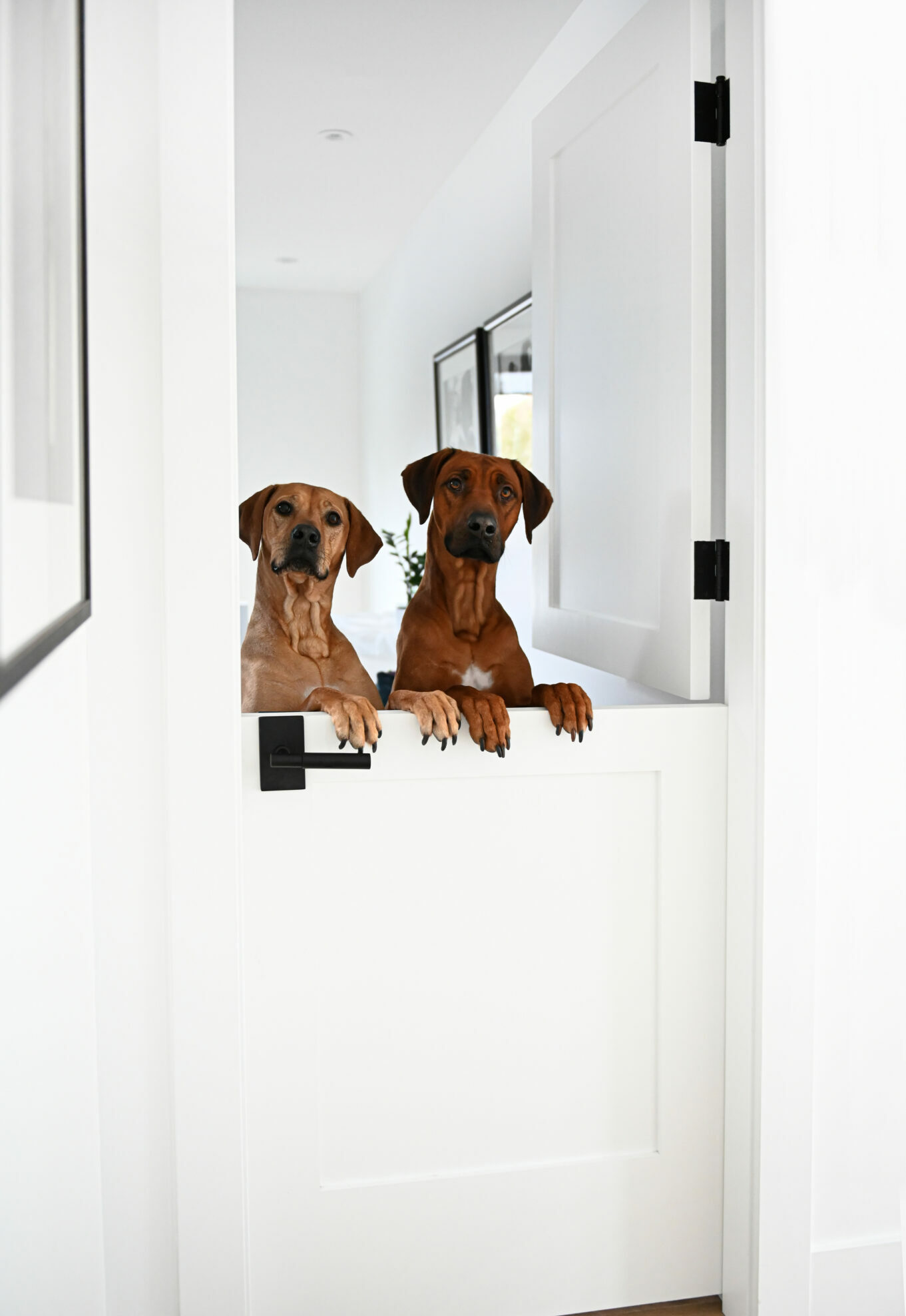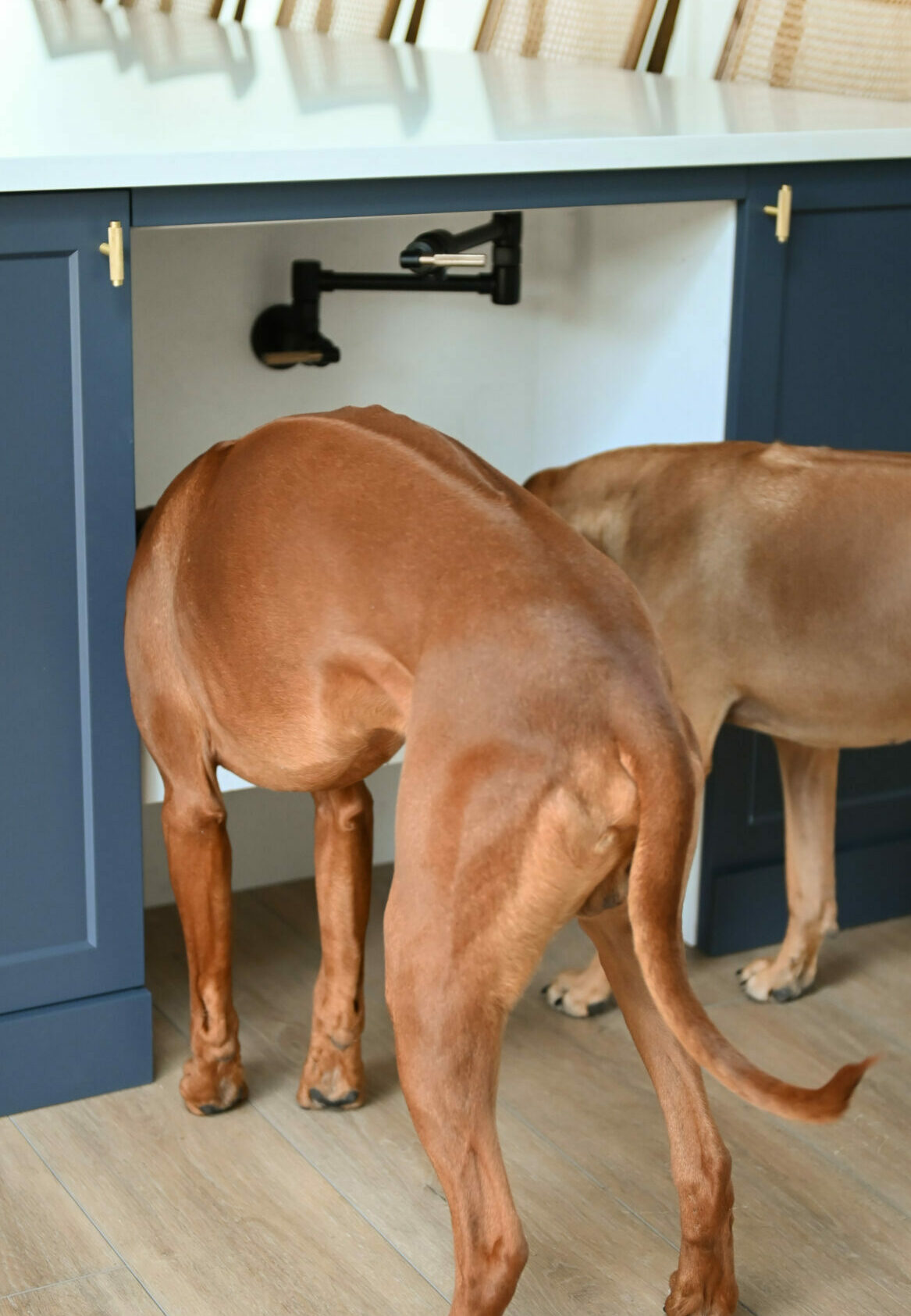 Photography courtesy of Tracey Ayton Photography
They also created an adorable mini hideaway for the family's bunny.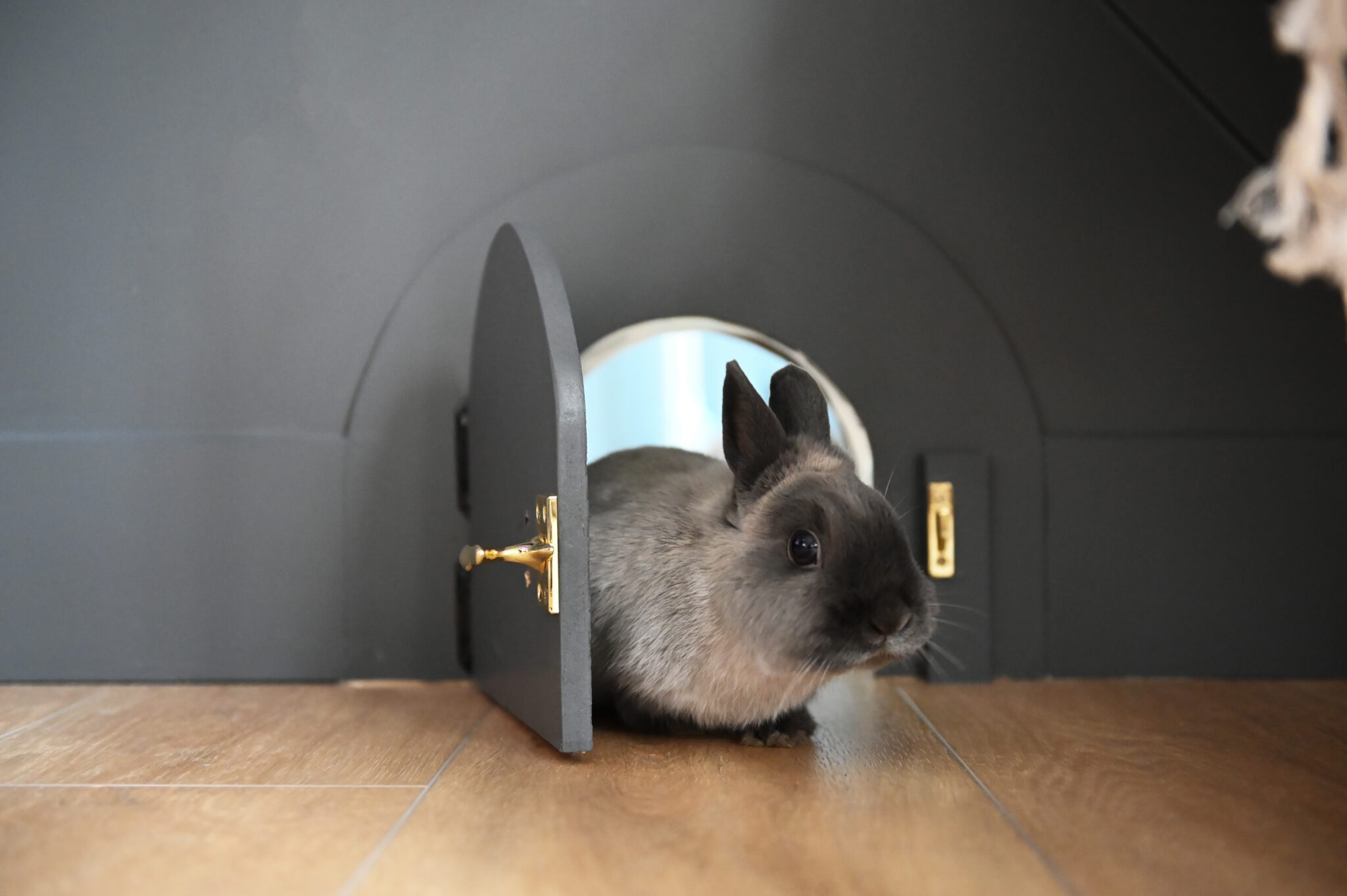 The homeowners opted for a durable, waterproof and scratch resistant vinyl plank flooring from Divine so they could easily clean up spills and not have to worry about persistent odours or stains that tend to penetrate other types of flooring.
Biophilia
You have now heard about the pet-first movement, but what about Biophilia? Akin to a nature-first movement, the design concept has been around in commercial interiors since the introduction of sustainable building practices and is now finding its way into homes across the country. Biophilia is driven by the need to connect with nature and enhance one's overall well-being. Humans spend approximately 93 per cent of their time indoors, and roughly 54 per cent of us are living in urban neighbourhoods where we are separated from many of our natural elements.
Biophilic design principles are based on connecting with nature using plants, optimizing direct views of nature and maximizing daylight, incorporating water, air flows and through integrating natural patterns. These strategies have been shown to have a positive impact on our health and well-being.
This homeowner brought the outdoors in by creating a feature wall using real moss, dark oak floor planks and a large built-in planter to house air-purifying plants at the base. The black, charred hardwood from Divine Flooring is a striking backdrop for the multiple shades of greenery. The result is aesthetically pleasing and provides a connection to nature.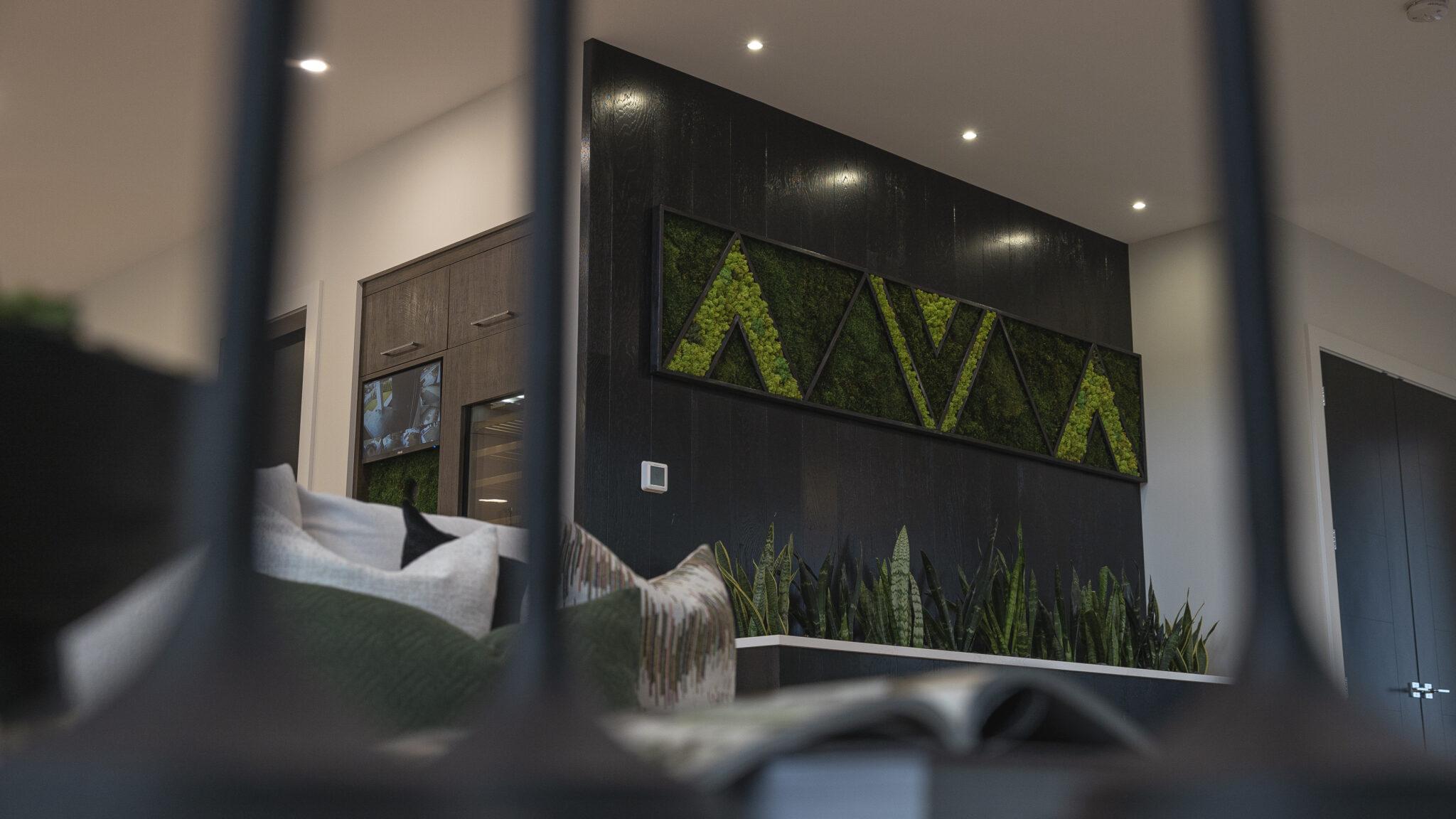 Photo courtesy of Sotheby's Realty
Curve Appeal
After many years of straight lines inspired by 20th Century modernism, we are now seeing a switch to more use of curves. Everything from arches to furniture, light fixtures and shelving, curves are fun, feminine and graceful. Curves can also represent complex mathematical forms found in nature, such as the Fibonacci sequence, so this trend can be used as a biophilic principle. From the majestic staircase to the rounded front entrance doors, this home by Lesley Wanchulak has all its curves in the right places. An interior designer herself, Wanchulak mixed curvaceous forms throughout her home with the angular pattern of her chevron floor from Divine like a pro.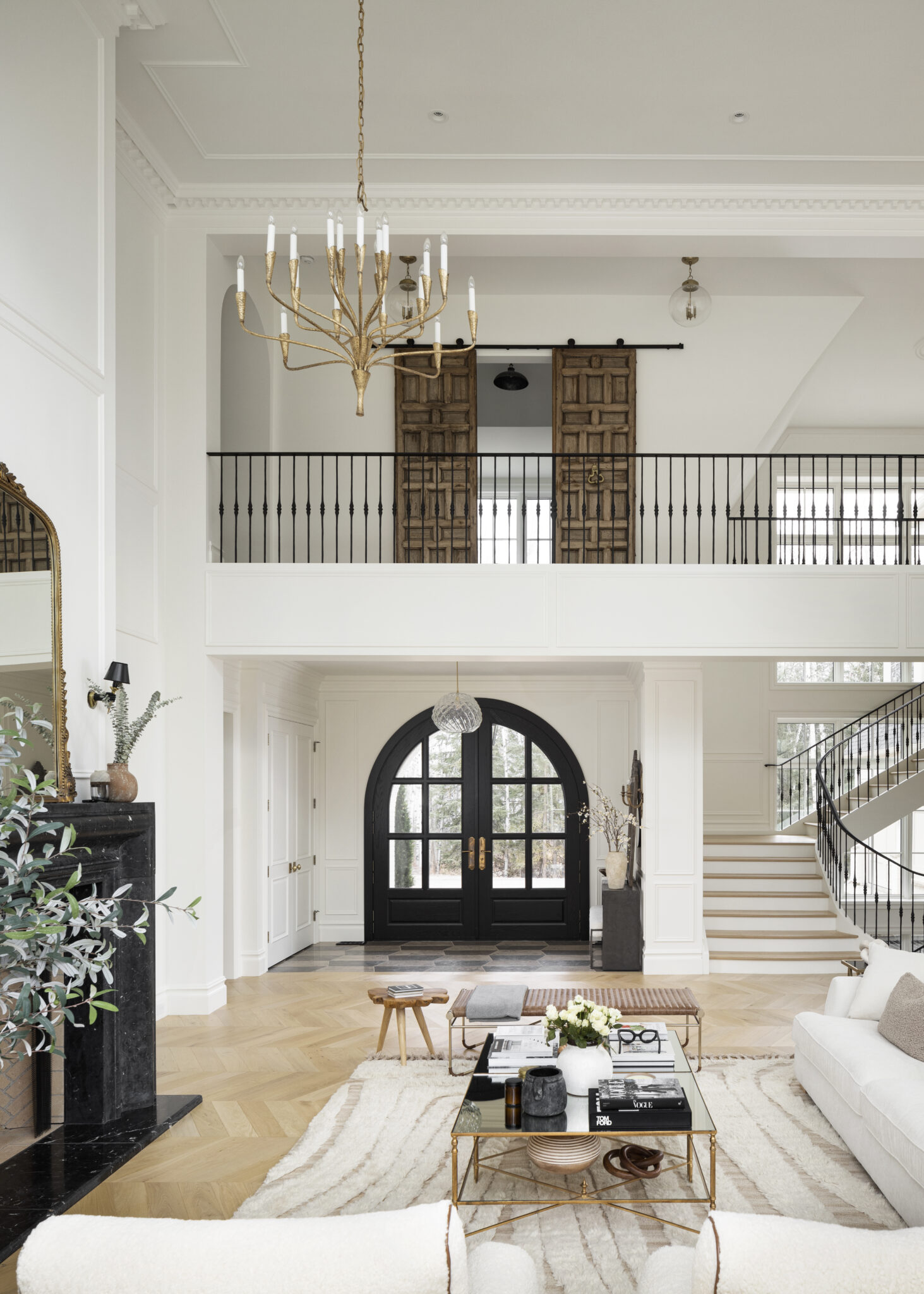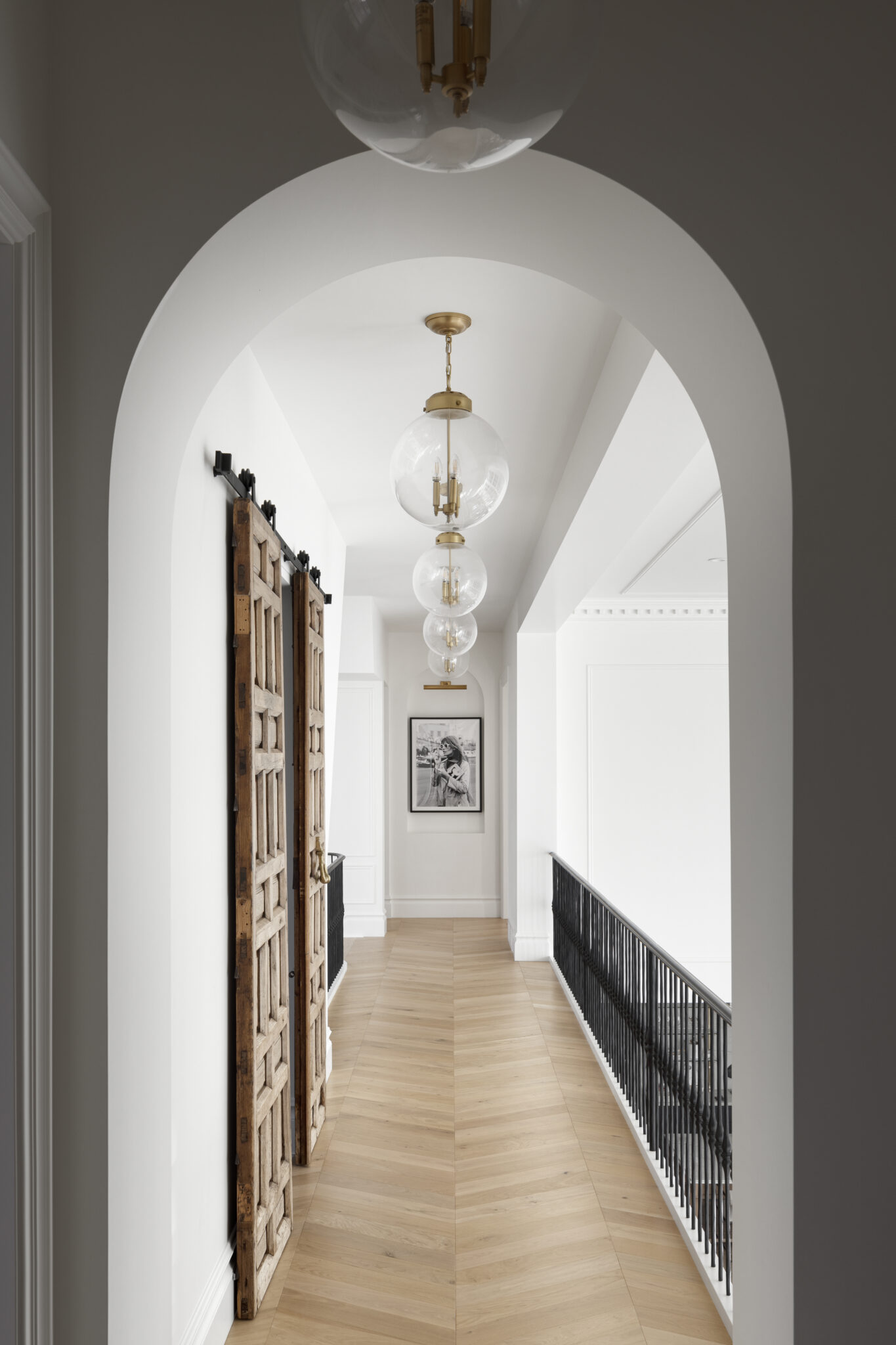 Photography by Eymeric Widling
Divine Flooring is headquartered in Calgary and is a curator and service provider of flooring and accessories specializing in engineered hardwood, luxury vinyl and laminate, with some supplemental tile and carpet. The company has showrooms in Calgary, Edmonton, Vancouver and Chicago and sells its products through select independent retailers across North America.
Find luxury for every budget at divinefloor.com.
This content was supplied by the advertiser for commercial purposes. It is not written by and does not necessarily reflect the views of Avenue staff.