It's no secret that Alberta's craft brewing scene is booming. With the world's best malt and glacier-fed water in our backyard, it's no wonder the more than 120 breweries are producing some pretty incredible beer all over the province. With that many players in the field, it would be natural to assume the industry has become very competitive. While each brewery seeks to create the best and most innovative beer it can, Alberta's craft beer community is exactly that – a community. Collaborations between different breweries are a way to get creative and bring together experts in the field to push boundaries and build connection. In addition to supporting each other within the craft beer community, often a key component of these collab brews is to support the wider community and charitable initiatives.
Banff Ave Brewing Co. and Wild Rose Brewery have come together for an exciting new collaboration set to hit market in mid-August. "We were thrilled when Wild Rose approached us about making a beer together since they're one of the original craft breweries in Alberta. They embody the history and spirit of brewing in this province," says Bearhill (Banff Ave Brewing's parent company) Brewery Operations Manager Teaghan Mayers. "All in, Wild Rose and Banff Ave Brewing represent nearly 40 years of brewing tradition in Alberta! We wanted to celebrate that history but also recognize where we are at today by brewing a juicy modern style and giving back to the community while we're at it."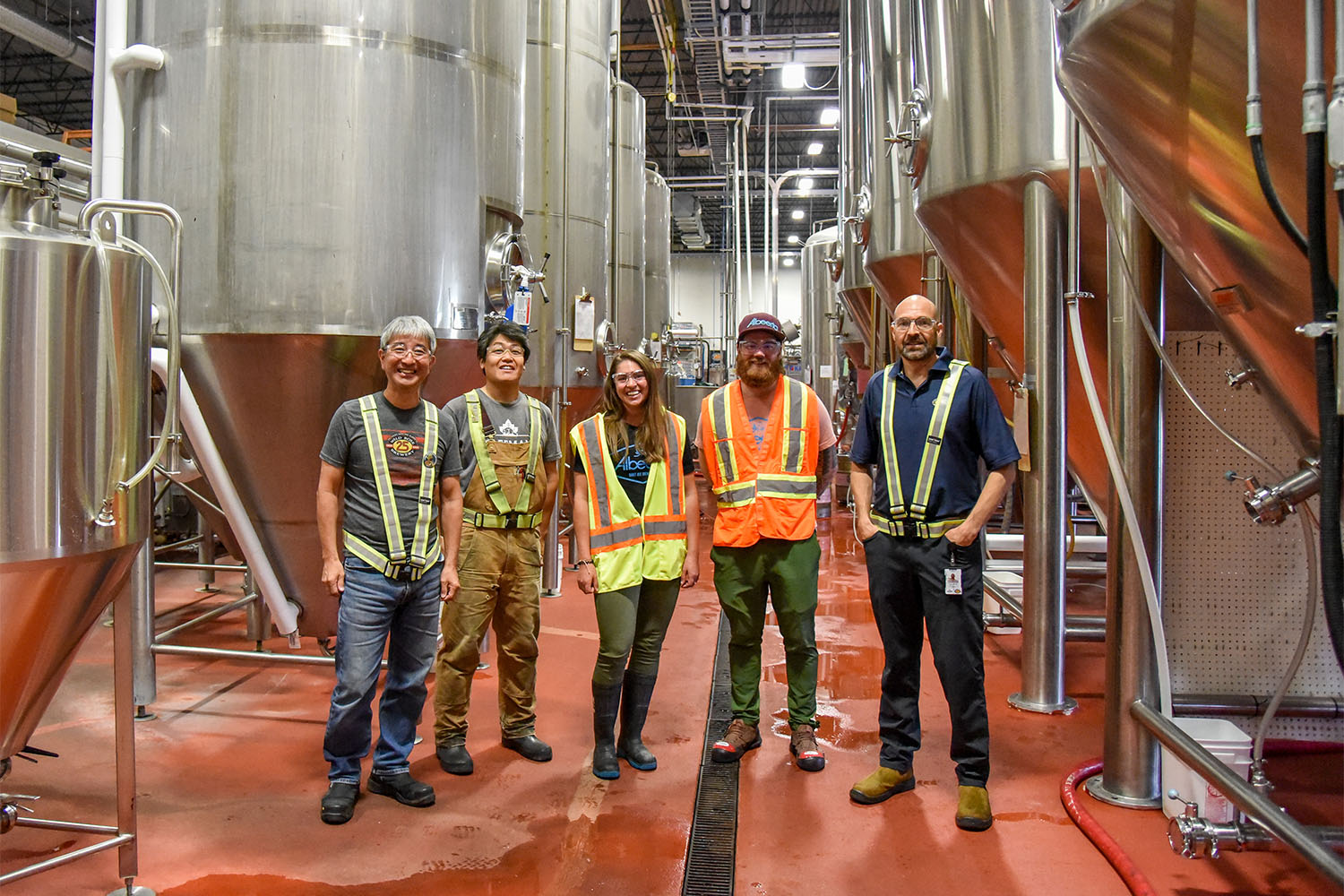 Treeline Tango Pale Ale, in support of the Banff Canmore Community Foundation's (BCCF) Environment Fund, is a zesty, tangerine-filled, hoppy beer. Mosaic and galaxy hops provide a fresh aroma evocative of stone fruit, citrus and pine, and complemented by a dash of mango puree to round out the hop bitterness. "We wanted to brew a flavourful and easy-drinking beer to finish off the summer but still take us into the fall season," says Banff Ave Brewing Co.'s Head Brewer, Fred Cloutier. "Tangerine and mango bring that summer feeling, but the colour and pine notes were partially inspired by larch season in the Alberta Rockies, so it's perfect for those early days of autumn. Especially since this beer is in support of the BCCF's Environment Fund, we loved the connection of taking inspiration from nature."
The BCCF leads, inspires, and supports change for a sustainable community where everyone belongs. "We know that sustainability starts with relationships and connection – this fund remains focused on strengthening the ongoing, responsible, and ever-deepening relationship we all have with the land that is Banff National Park and it will back initiatives that help build connections with this land," says Christie Pashby, Director of Communications for the BCCF.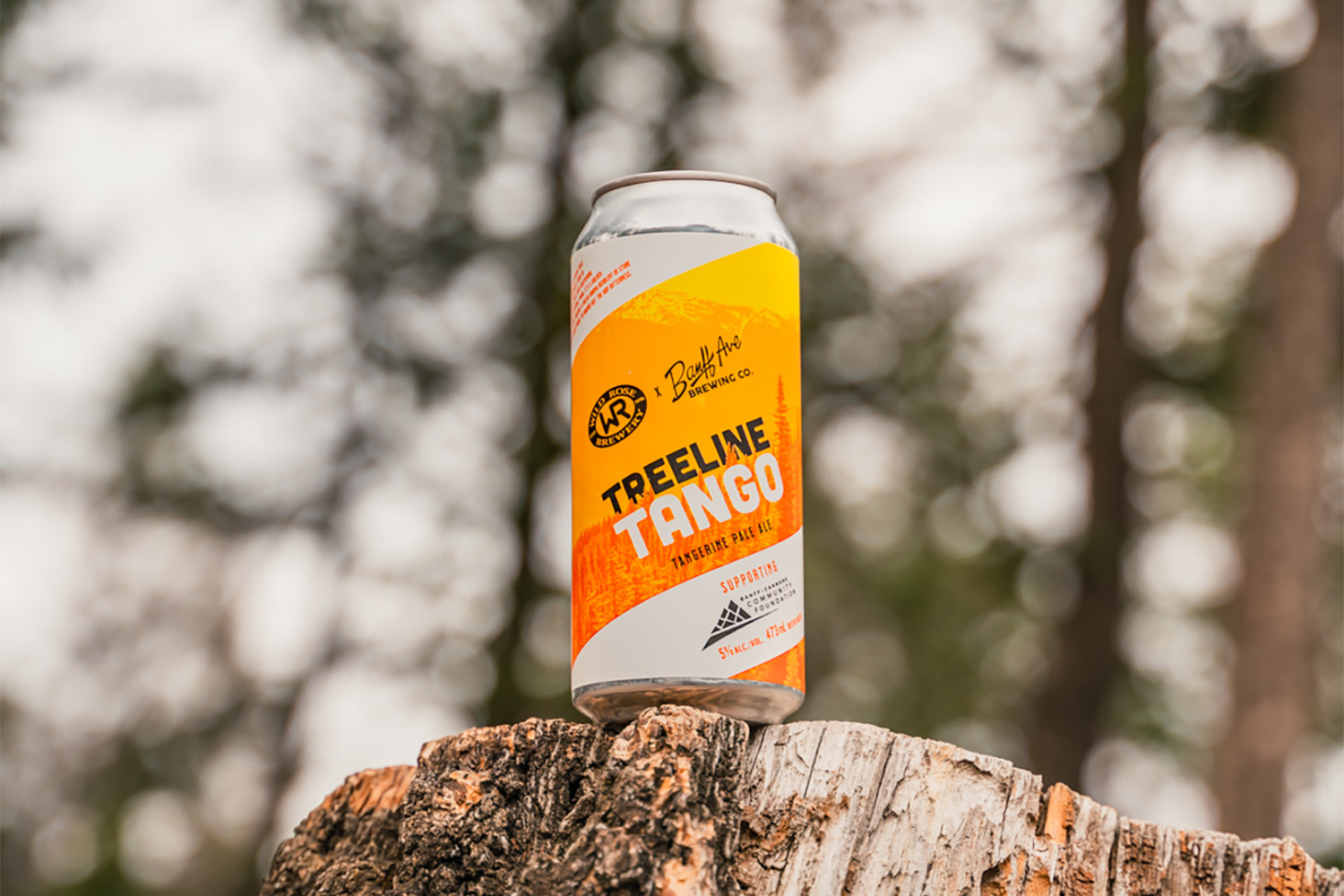 "Every three months, Banff Ave Brewing Co. partners with a different organization to brew a beer in support of a local charity, and we're delighted to be working with the BCCF again," adds Cloutier. "The Bow Valley region is a tight-knit community, and this collab brew will help to ensure the area will be preserved for its residents and visitors."
Treeline Tango will hit shelves and draft lines province-wide in mid-August. Follow @banffavebrewing and @wildrosebrewery on Instagram to learn more.
This content was supplied by the advertiser for commercial purposes. It is not written by and does not necessarily reflect the views of Avenue staff.