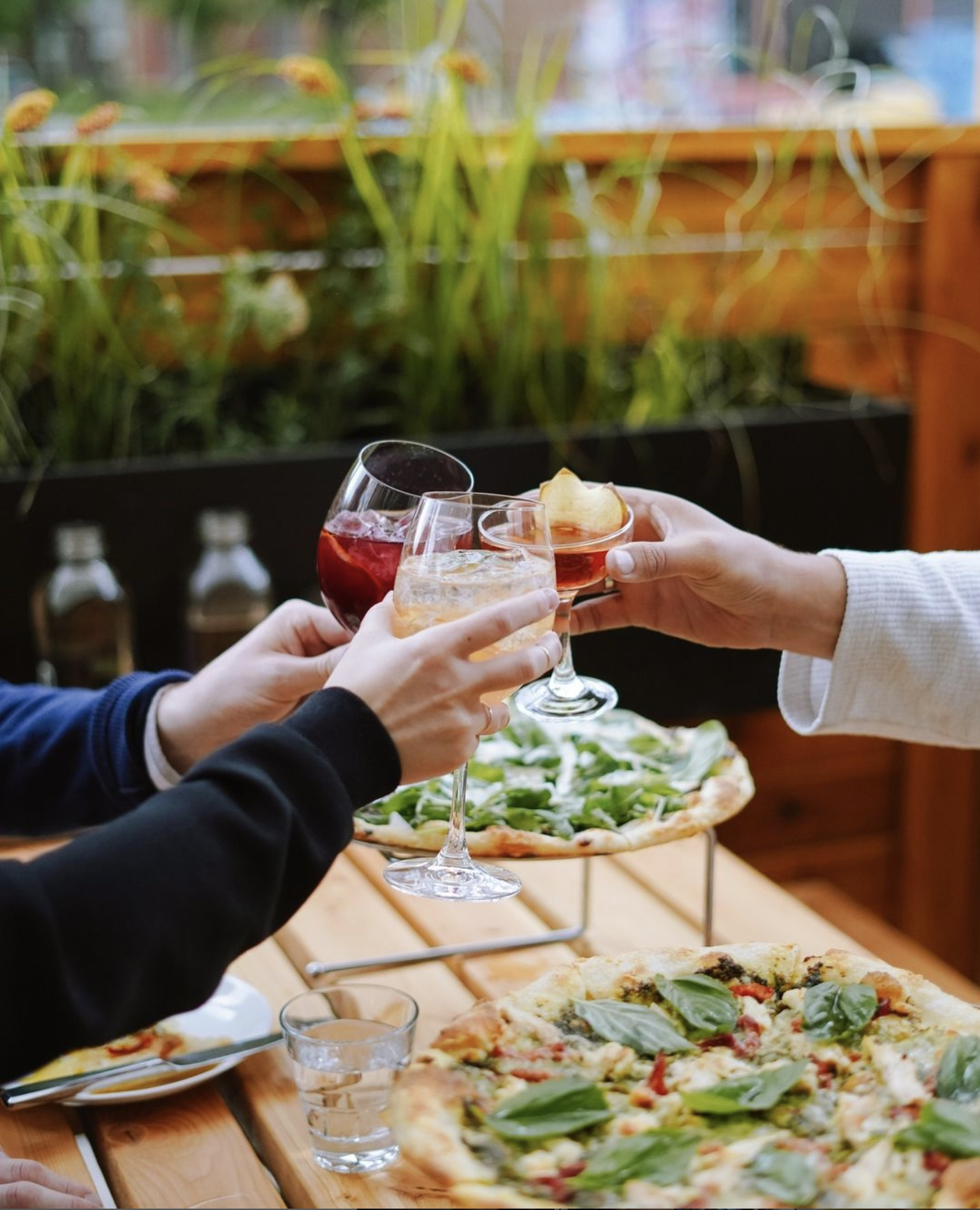 A fixture in Calgary since it opened its first location in January 2010, Una Pizza + Wine came to life back when culinary tourism, well-defined concepts and chef-driven food were newly arising as all the rage. Today, Una remains a great neighbourhood restaurant that still feels fresh 13 years later. 
Stepping into Una's primary 17th Ave location with its elegant yet relaxing atmosphere, panoramic art installations and signature California-inspired thin crust pizzas, you might think they're the reasons behind its lasting presence. You wouldn't be wrong, but the true secret is how harmonious Una is with the surrounding community and its careful integration into each neighbourhood's location.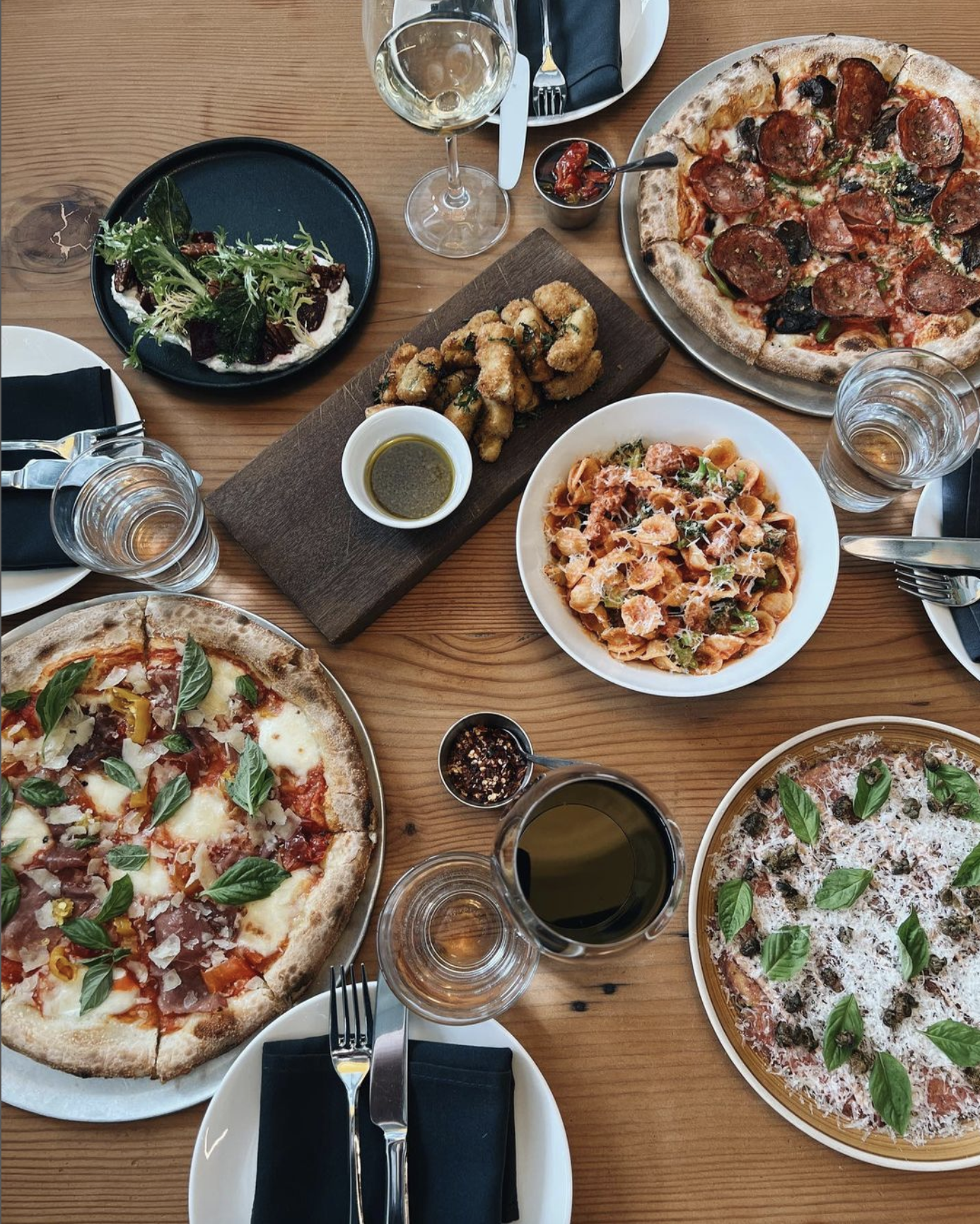 "At its core, Una is a neighbourhood restaurant. So, for each expansion, we really pay attention to what neighbourhood we're going into and what little details will make the difference," says Kelly Black, CEO of Una. That means none of Una's three Calgary locations are the same. For example, Bridgeland's location in a family-oriented community, means there is secure stroller parking in the front––a feature that only exists at that location. 
A place for special moments 
While over three million customers have passed through Una's doors, it's sharing in people's big (and small) life moments that stand out the most as Black's fondest memories. "We've had people get engaged, have their first dates or try a certain dish for the first time in their life. Una has really become an anchor in the community, and that is its legacy," says Black.  
Dennis Plintz, a local realtor, has been going to Una since the very first day it opened. "It was the people and location that got us early on," says Plintz. "The place was awesome from day one with Harry Potter playing in the bathroom, super healthy options on the menu, friendly staff and amazing food. All of that has stayed super consistent and kept us coming back." Over the years, Plintz has hosted Christmas parties, client functions, enjoyed family dinners and more, all at Una. He even made a surprise speech at one of his Una events, announcing he and his wife were expecting their first child. It's moments like these shaped around the shared community, close-knit family and, of course, timeless and delicious thin-crust pizza that has seen Una remain a neighbourhood staple.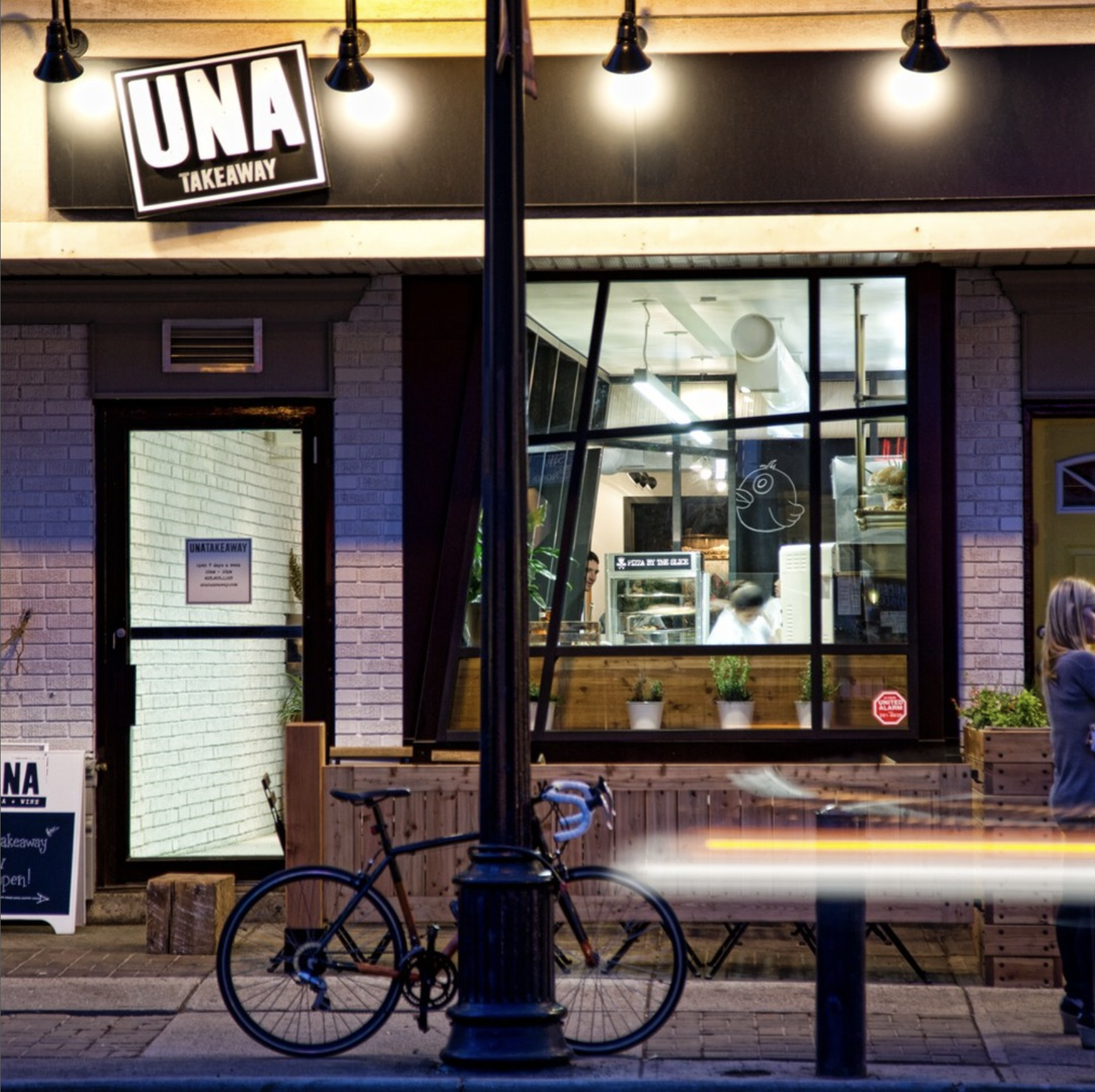 A taste of California in Calgary
The inspiration behind Una started from a trip abroad that encompassed a feeling of home. Black and his wife, Jayme MacFayden, took a trip to San Francisco years before opening Una and were inspired by its pizza scene—an inviting sit-down environment with friends and family over a glass of wine and a hand-crafted pizza. Anyone who has visited an Una location will quickly recognize a similar homey, San Francisco-inspired atmosphere. And the California pizza style, which features a thin crust and sky's-the-limit topping options, offers plenty of opportunities to customize a dream slice for pizza lovers of all ages. 
"It's just become a really beloved brand in Calgary," says Black, adding that it has been impactful not only for the community but his employees as well. "Throughout the years, we've had dozens of people who worked for us go on to open their own businesses. We've had staff build schools back in their home countries, and we've helped sponsor whole families to come to Canada to reunite with their loved ones. It's really cool to see what kind of a business and community incubator Una has been for people." While Black makes light of how "his little pizza place" has helped others near and far, that trickle-down effect has made every moment of the past 13 years memorable.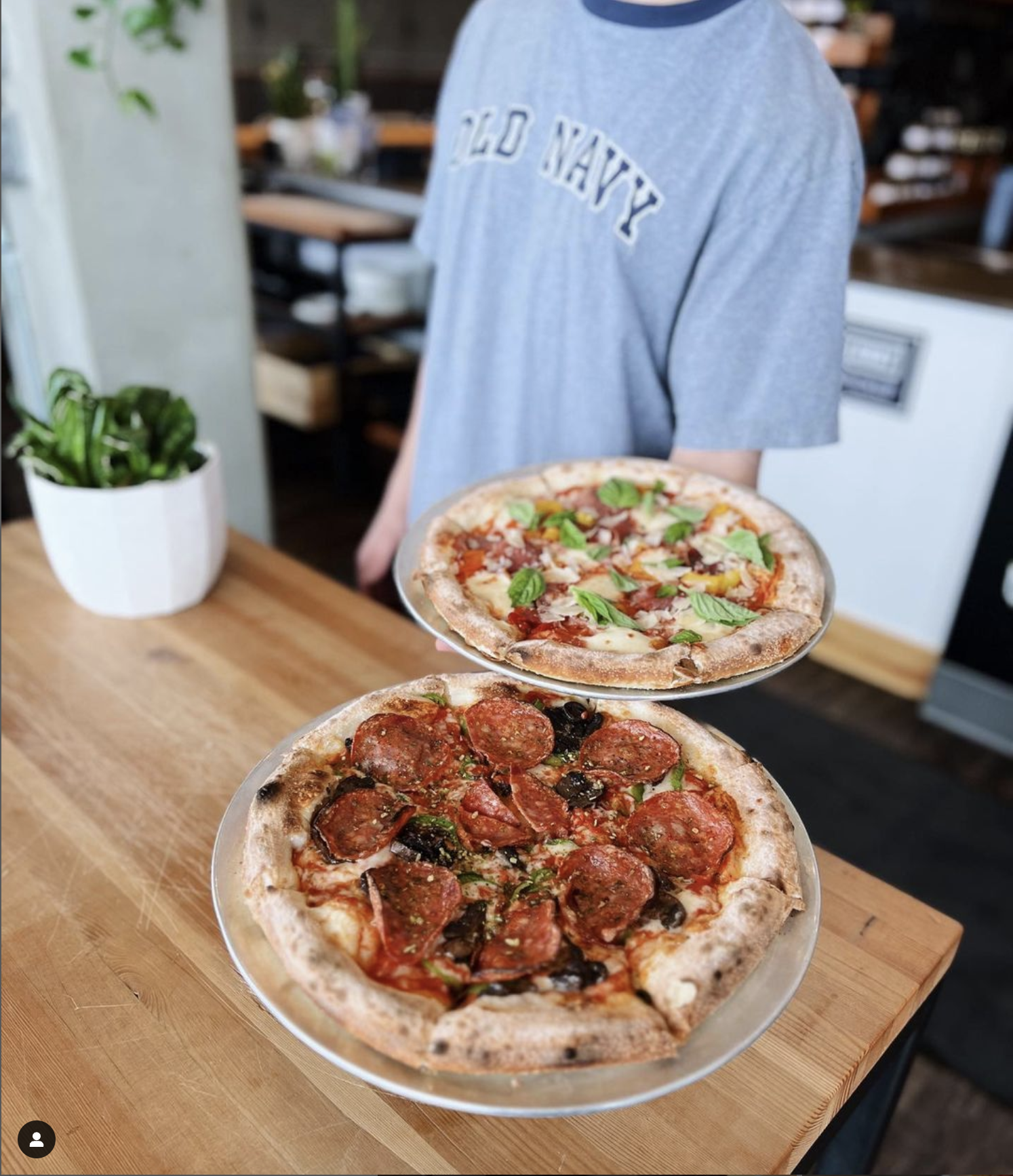 Looking ahead to the next few years and beyond, Black says that while the team decides how the next year will look, what will remain the same, now and always, is the heart of what makes Una. "The DNA of Una's neighbourhood restaurant is quality first and customer service focus—that has never changed and never will."
Visit Una on 17th Ave, in Bridgeland, on 85th + Broadcast or in Banff and Saskatoon, and learn more at unapizzeria.com.
This content was produced for the advertiser by RedPoint Media for commercial purposes. It is not written by and does not necessarily reflect the views of Avenue staff.