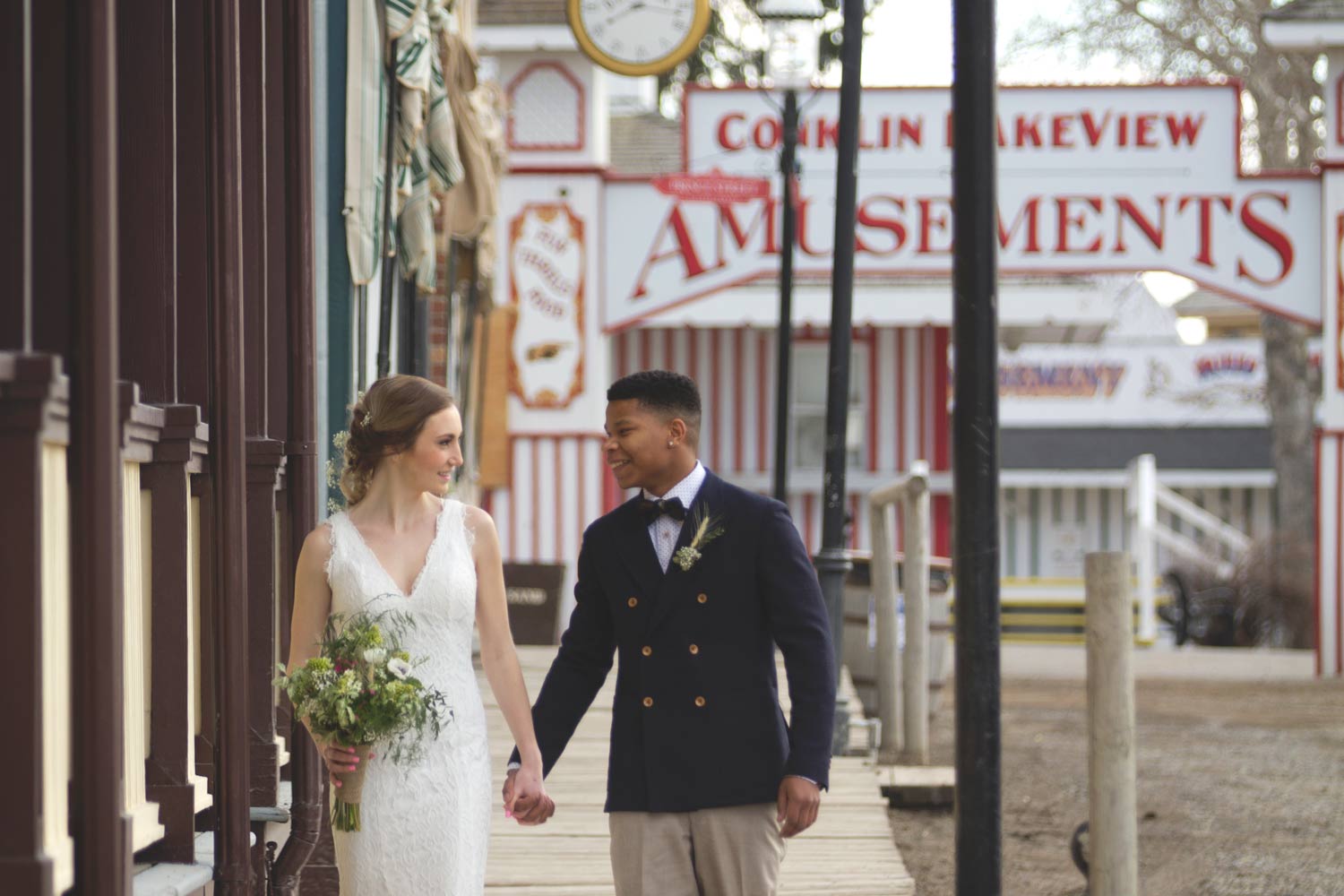 Often, flipping through bridal magazines, Pinterest and Instagram accounts can fill your brain with endless ideas for creating your perfect wedding — from the flowers to the food to the decor. Daydreaming is easy, but the challenge is finding the ideal location to pull it all off. Whether you're planning to say your "I dos" in front of an intimate group or celebrate your nuptials with one thousand of your closest friends, Heritage Park can deliver the experience you imagined for your big day.
Options for Everyone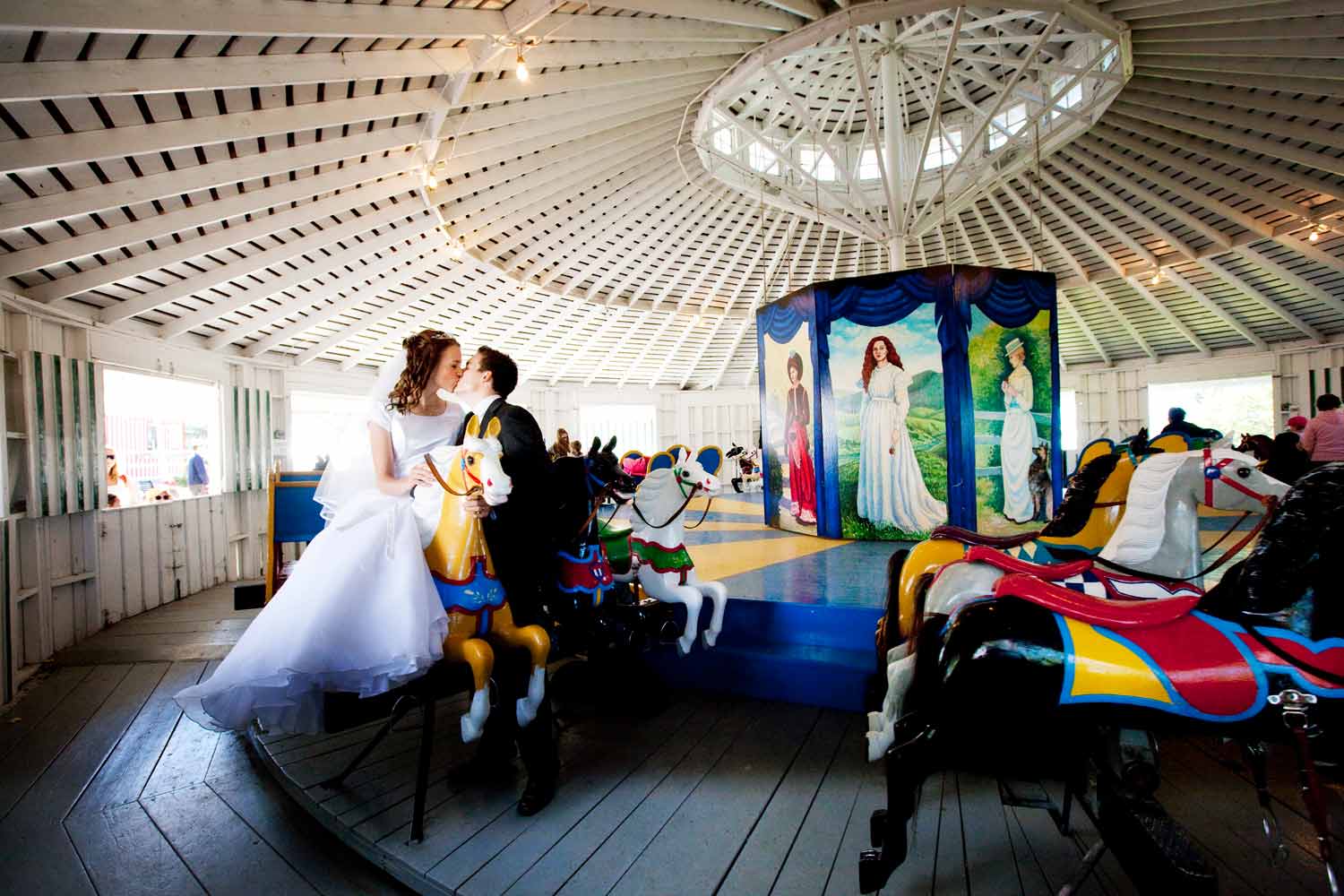 More than just a great place to spend an afternoon, Heritage Park is an award-winning event venue with a vast array of unique wedding options to suit any style or budget. If traditional and small-scale are your thing, say your vows in a cozy, 123-year-old church complete with wooden pews, a genuine pump organ and a potbellied stove. Or take your ceremony outdoors and express your love in a beautiful garden setting in front of a majestic three-story mansion.
Want to shake up your reception? Toast the bridal party on your private evening cruise aboard Calgary's only paddlewheel ship or enjoy cotton candy and Champagne while you and your guests spin the night away on Heritage Park's antique midway rides.
Onsite Catering and Bar
Small wedding parties can enjoy an elegant sit-down dinner for twenty guests in an opulent dining room, while up to 400 guests can wine and dine surrounded by the gleaming chrome and neon lights in Gasoline Alley Museum. Whether you're interested in a rustic barn setting or an elegant room overlooking the sailboats on the water, Heritage Park's unique settings can accommodate it all. Plus, the Park takes care of more than just the venue. You set your food budget and style, and your guests are sure to be well-fed and happy. Heritage Park's onsite catering and bar can accommodate everything from an intimate stand-up cocktail reception to a plated multi-course dinner to a buffet for hundreds.
A Part of Living History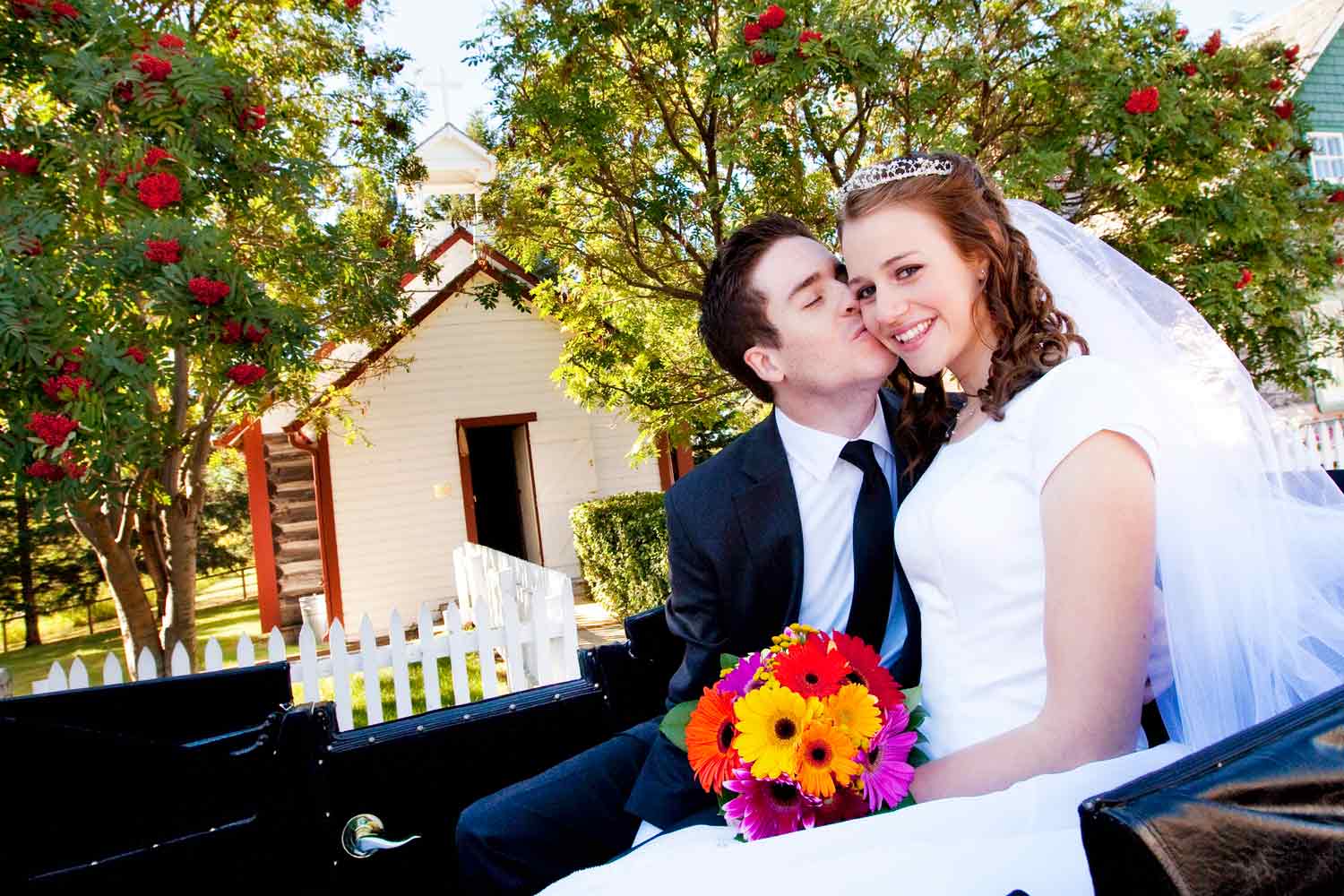 Wedding bookings are available year-round, and Heritage Park's onsite event planners can help make your planning process easy. Want another reason to consider Heritage Park for your wedding? The Park is a registered charity, so by booking your wedding there, you are helping to preserve and protect Western Canada's history and culture. Imagine taking your grandkids to the very spot where you got married so many years before. Heritage Park is a timeless place perfect for your timeless love.
For more information, visit HeritagePark.ca.
---
Heritage Park Historical Village
1900 Heritage Drive SW
Calgary, AB, T2V 2X3
403-268-8526
Open daily, year-round
This content was supplied by the advertiser for commercial purposes. It is not written by and does not necessarily reflect the views of Avenue staff.