Interior designer Alykhan Velji and communications expert Jason Krell — also known as The Style Guys — renovated their four-level, mid-century modern home from top to bottom over 13 years. When the pandemic hit, the couple decided it was time for a change and began exploring other real estate.
They found a 1960s bungalow in Kelvin Grove just eight blocks from where they were living at the time and immediately knew it would be their forever home — after major renovations made it truly their own.
Here, Velji discusses how Divine Flooring helped make the couple's dream home a reality.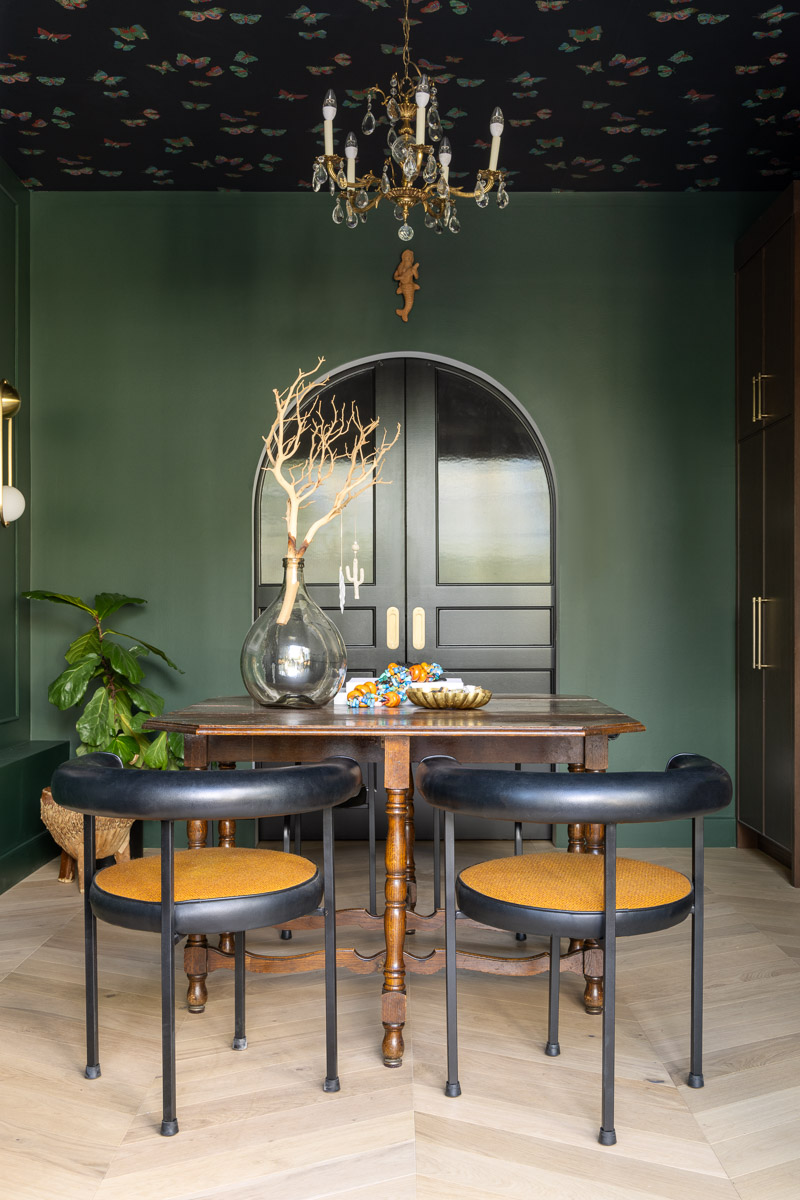 Divine Flooring: Velji's go-to flooring supplier
Velji started working with Divine Flooring about 15 years ago when he presented at home shows in Calgary and Vancouver.
"What I love about Divine Flooring is that they're local to Calgary — that's where they got their start. As a designer, it's important to me to work with a company that's local," says Velji. He also loves "how they build a community with the designers in Calgary and bring everybody together. And, of course, the customer service is beyond amazing!"
When designing beautiful residential and commercial spaces for his clients, Divine Flooring is Velji's go-to flooring supplier.
"Divine Flooring offers such a wide range of flooring options. We have clients that have large budgets, and we have clients that have smaller budgets, and the versatility Divine Flooring offers is so incredible — we can take any of our clients there and find the product we want at a price point that will work for them."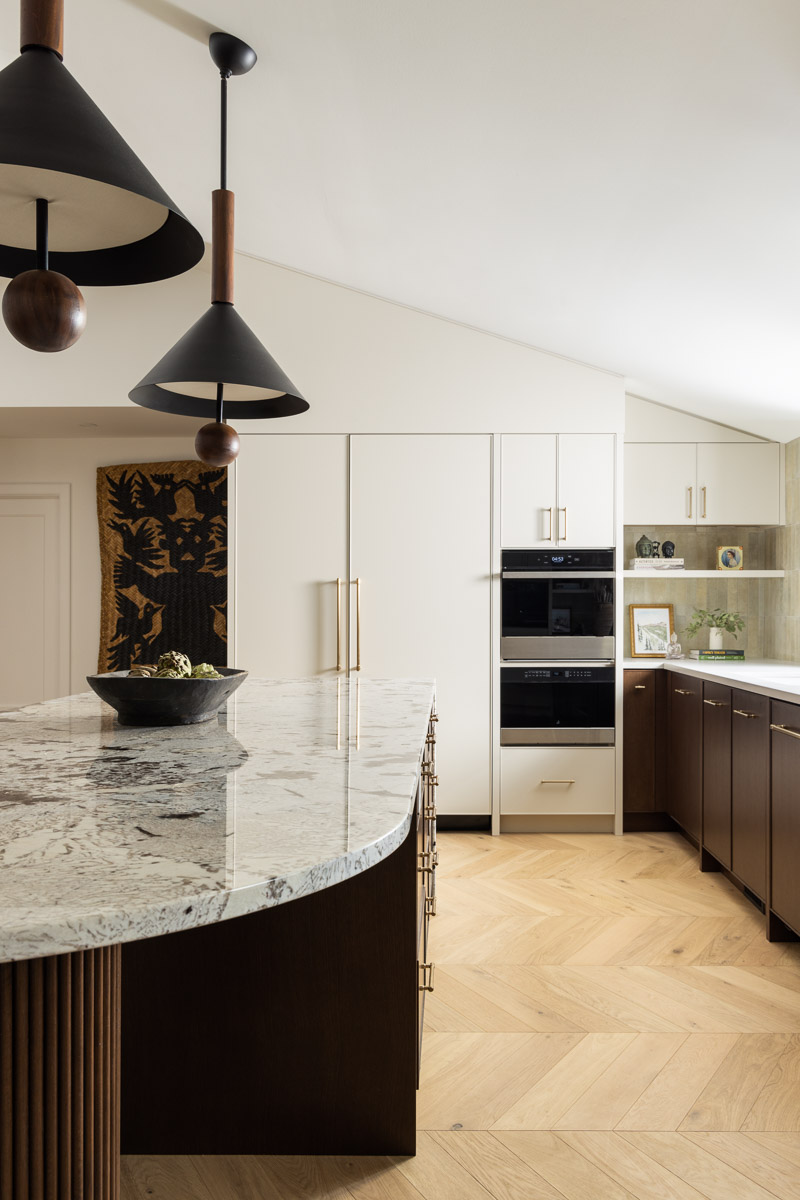 Designing their dream home
When Velji and Krell decided to renovate the bungalow they'd purchased in March 2021, they knew it would be their forever home. So they designed it to complement their lifestyle and highlight their design preferences.
"The way we designed the home was definitely for how Jason and I live. I think for a lot of people, resale is always in the back of their minds when they renovate. But we just said, 'What do we want and how do we live our lives?'" says Velji. The couple designed the home to feel warm and inviting, with nods to a European aesthetic while also encompassing a feel that Velji calls "the new traditional."
Choosing Divine Flooring as their flooring supplier to achieve all of this was a no-brainer.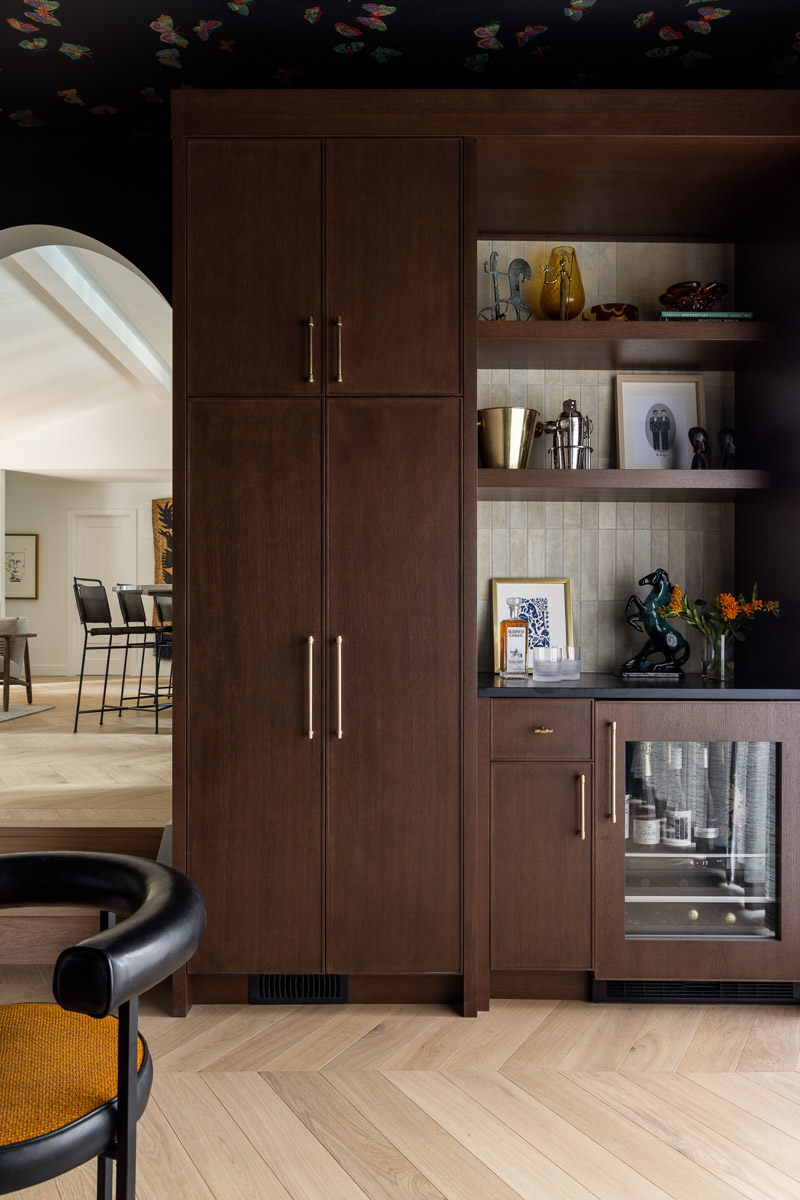 Inside the couple's dream home
Velji and Krell's  choice of flooring was an integral part of the home's design.
"We've gone with the Cosmopolitan collection in the Naked colour, in a chevron pattern, in our home," says Velji  "What I love about this is that it really references both that European and traditional aesthetic. Jason and I love to travel and we love going to Europe. We've stayed in apartments in Barcelona and Paris, and you always see these gorgeous chevron floors. That's something that I think is so classic, and I knew I wanted it in my home."
During the reno, Velji and Krell removed all the walls in the main living area and kitchen space to create an open living space and large kitchen for entertaining. "Because this was an open concept space and we opened up everything, we wanted the flooring to be continuous throughout," says Velji, adding that the colour of the engineered hardwood adds richness and warmth. "That's why we went with Divine Flooring's Cosmopolitan collection here. It creates a beautiful, seamless effect and such beautiful texture."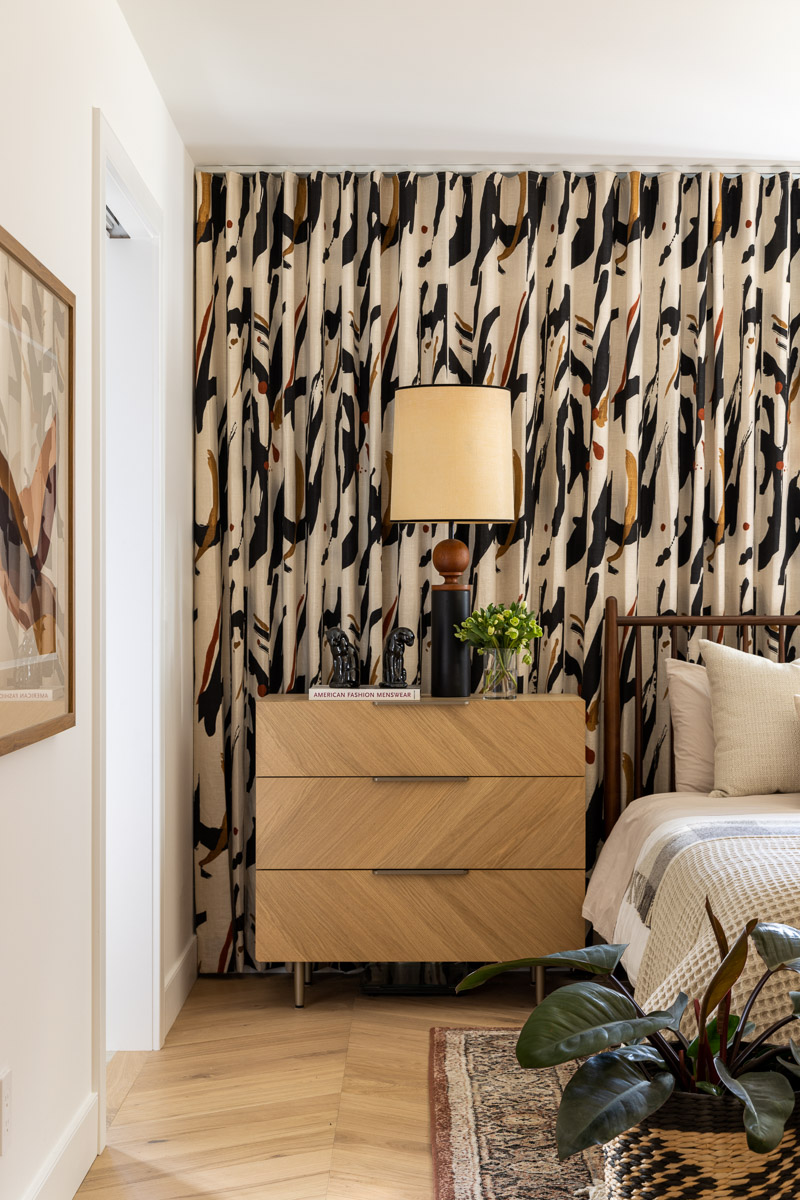 Flooring was also an integral part of the basement renovation.
"We have a gym in the basement and host games night down there, so we wanted it to be a little bit more durable," says Velji. They chose Divine Flooring's Voyage II collection, in the Natural colour and also in the chevron pattern.
"It's a luxury vinyl plank, so it provides extra cushioning — perfect for the gym where you have weights and jumping — and is durable," says Velji. "But the beautiful thing about it is that it marries the upstairs and the downstairs so beautifully."
For more information on Divine Flooring's offerings, visit divinefloor.com.
Photo Credits: Joel Klassen, Klassen Photography (https://klassenphotos.com/).
This content was produced for the advertiser by RedPoint Media for commercial purposes. It is not written by and does not necessarily reflect the views of Avenue staff.