When the King Eddy first opened its rooftop patio for the Calgary Stampede in 2016, it quickly became known as a must-visit spot each summer for its impressive city views and tucked-away location.
It previously functioned more as a pop-up space than a regular hangout. But that all changed this year when the National Music Centre, in partnership with the King Eddy, announced that the rooftop would be renovated and reopened as a three-season patio. That's good news for folks searching for more safe outdoor spaces to gather!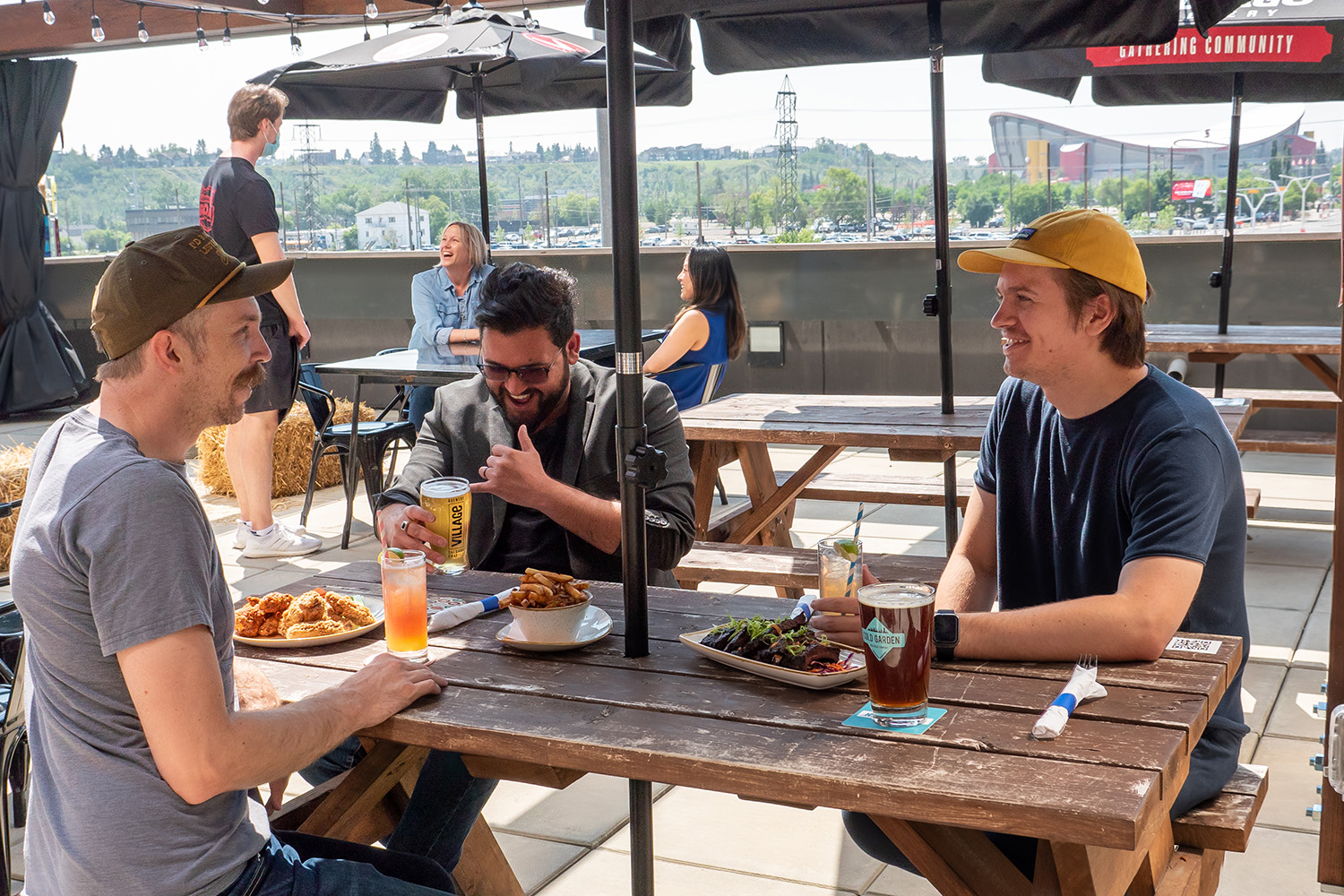 An open-air sanctuary in the heart of the East Village for cold brews, street food-style bites and live music, the King Eddy rooftop patio has become a welcome addition to the area since reopening on July 1, 2021.
Outfitted with a large pergola with a retractable awning, this new layer of shelter will allow the rooftop to be accessible in the chillier months — and protected from the rain during spring and summer events — while also offering plenty of outside airflow.
With the King Eddy's original 1905 brick structure and Studio Bell's luminous modern architecture as the backdrop — not to mention views of the Saddledome and the Calgary Tower in the distance — it's a prime spot to immerse yourself in the city's most iconic landmarks.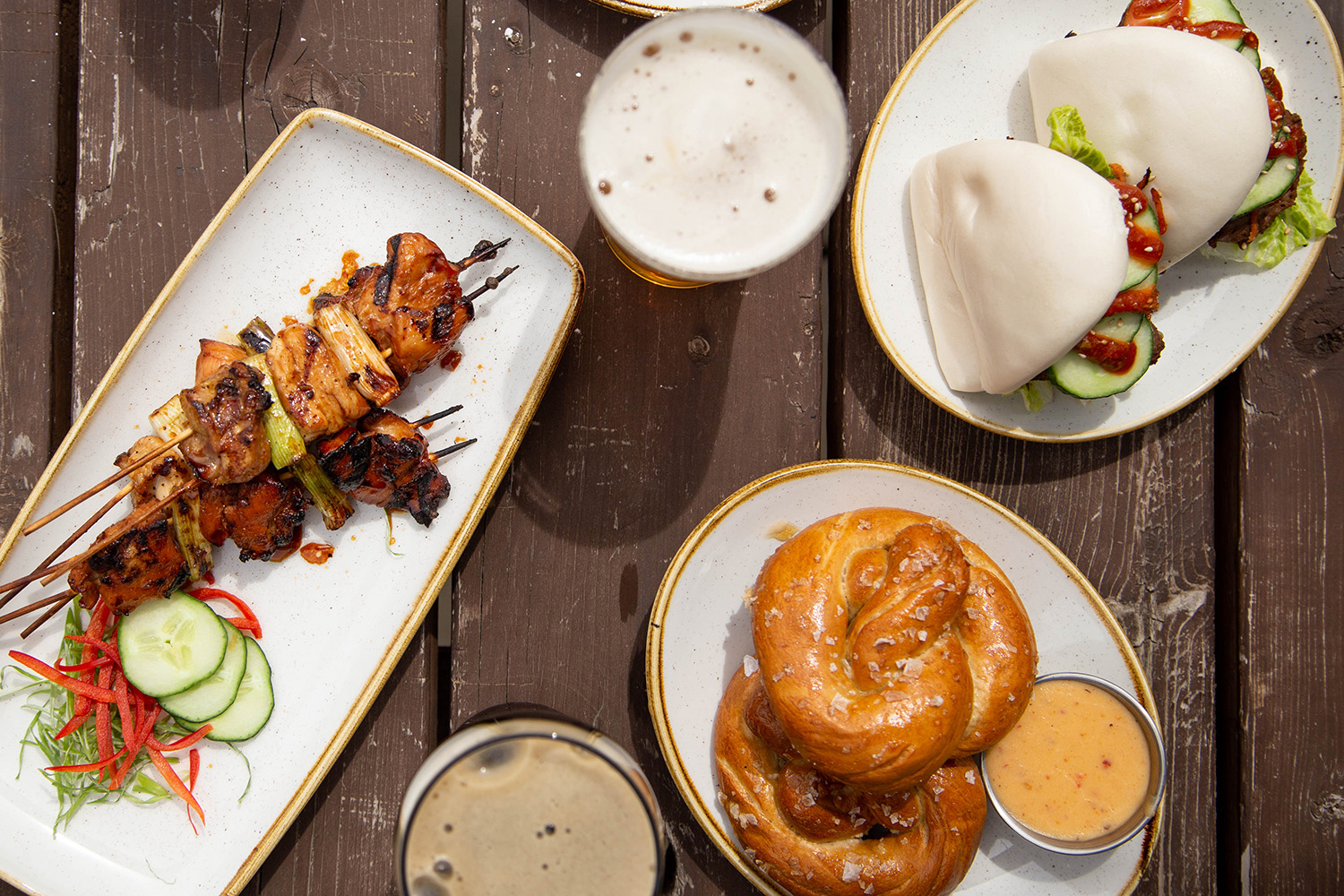 The rooftop patio menu boasts an array of smaller plates inspired by popular Asian street snacks, like bulgogi bao and soy-marinated chicken skewers; for the vegetarians, this dish is made with halloumi and tomatoes. Barbecue pulled pork sliders and beer pretzels are among the classic Western dishes that are also available.
The Eddy's main-floor venue has long been a hub for live music and for building community. Now, the rooftop will be another place to catch occasional live tunes.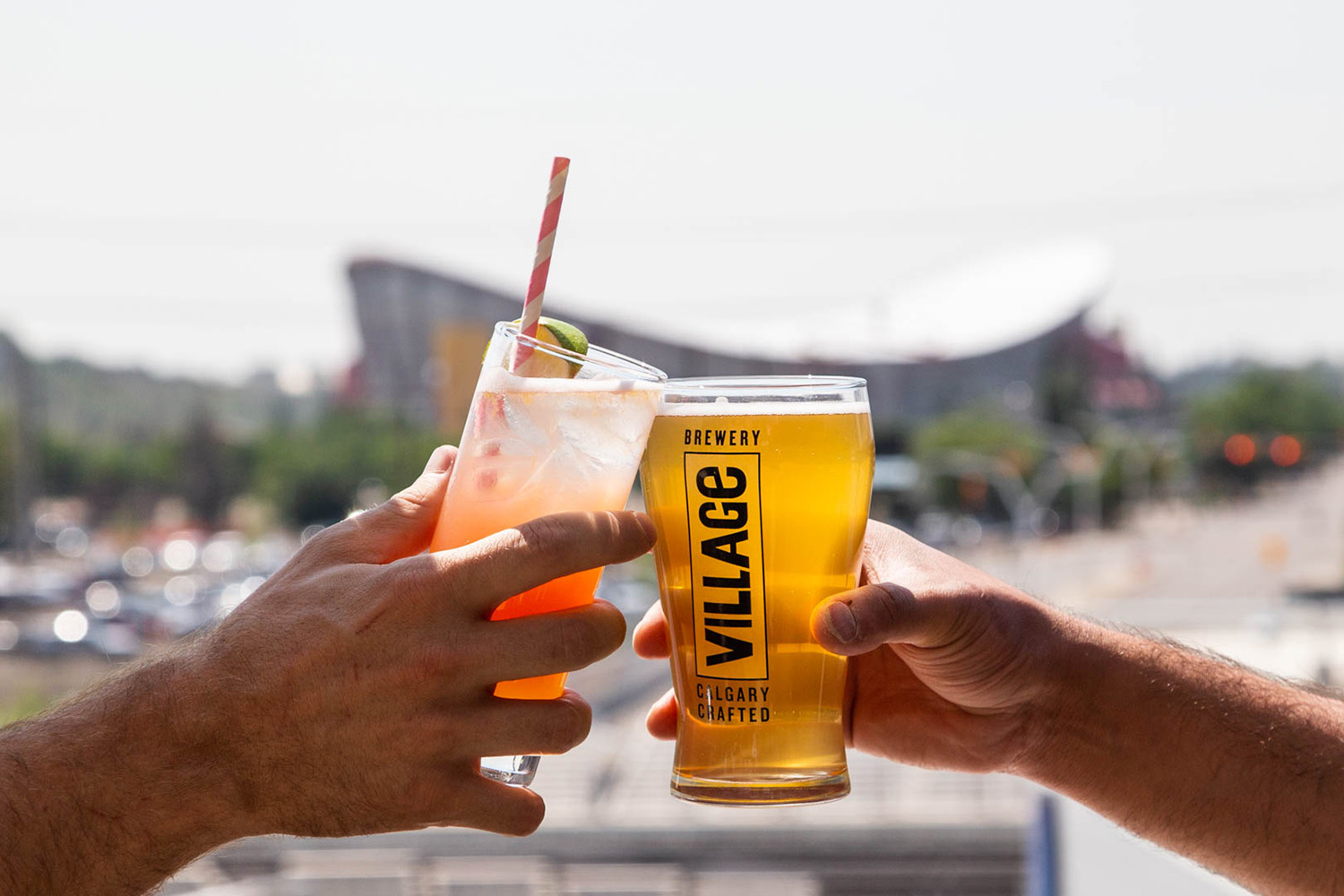 So, if you're rooftop hopping, come perch yourself atop the historic King Eddy. The secret's out on this intimate rooftop setting: it is destined to become your new favourite outdoor haven.
The King Eddy rooftop patio is open Fridays and Saturdays from 11:00 am to 11:00 pm, and Sundays from 11:00 am to 7:00 pm. Walk-ups are welcome, or check out kingeddy.ca/reservations to reserve a spot. For a list of all upcoming rooftop concerts, visit kingeddy.ca/whats-on.
This content was produced for the advertiser by RedPoint Media for commercial purposes. It is not written by and does not necessarily reflect the views of Avenue staff.