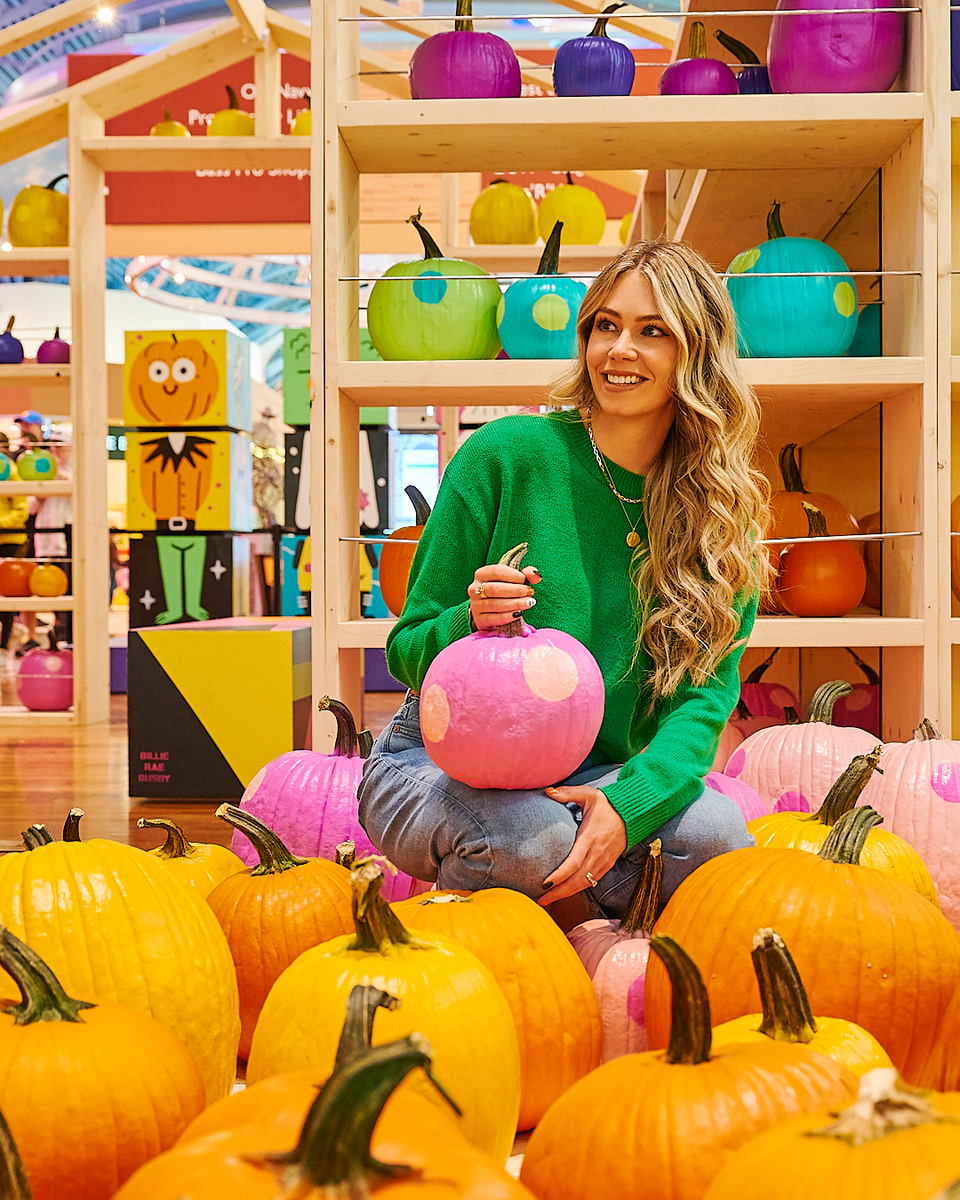 As much as it gets a bad rap on the internet, it wouldn't feel like fall without an abundance of pumpkin. And here's one way you'll surely get your fix.
From now until October 31, you can immerse yourself in fall atmosphere, walking among more than 350 pumpkins at Pumpkin-Finity – Calgary's first and only indoor pumpkin hut, presented by CrossIron Mills and PARK (Promoting Artists | Redefining Kulture). The hut is complemented by a mini pumpkin patch featuring colourpop pumpkins hand-painted by Rhys Farrell, making this the ultimate backdrop for festive photo-ops all month long.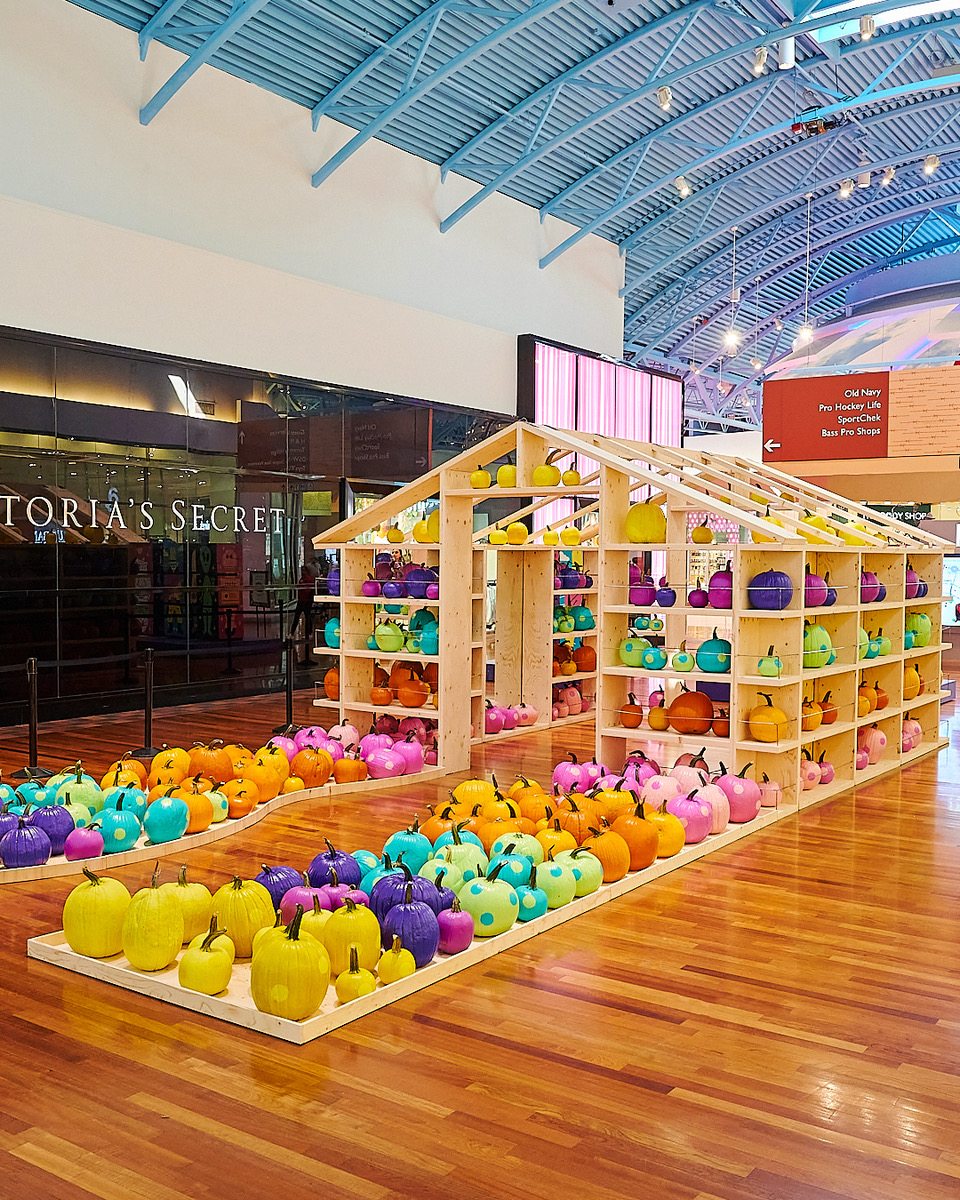 "CrossIron Mills is delighted to partner with PARK and their cast of talented local artists to bring the fall season to life inside of the shopping centre," says Joel Tatlow, marketing manager of CrossIron Mills. "We are proud to support Calgarian talent as we celebrate both International Artist Day on October 25 and the Halloween season, and continue to deliver on our promise of creating a unique shopping experience that is fun, playful, rewarding and inviting."
Kiran Rai, the Calgary-based artist behind the design of the pumpkin hut adds, "Just in time for International Artists' Day, we wanted to celebrate creativity by involving many local artists to come together and embrace the playful spirit of Halloween."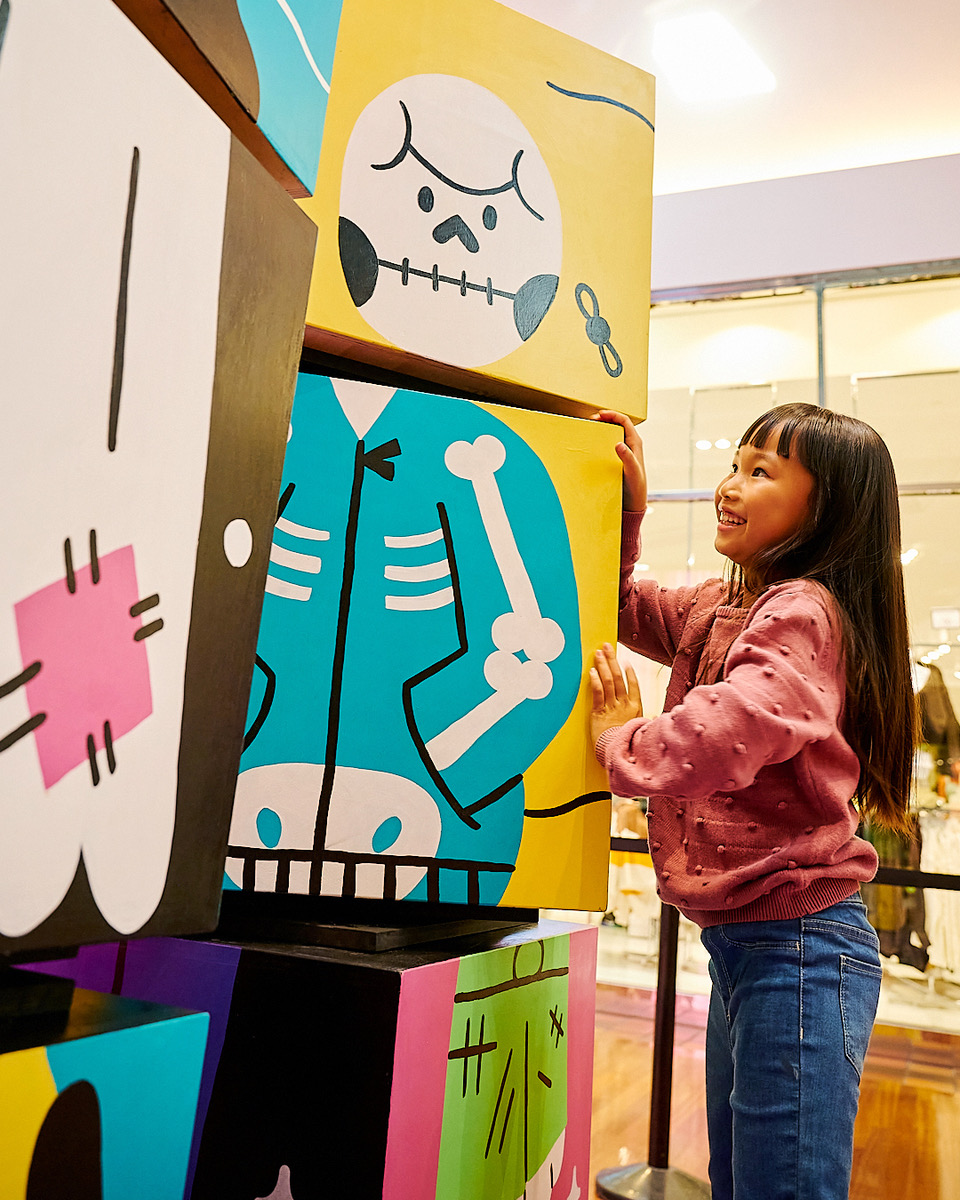 Adding to the Halloween fun is an interactive rotating box sculpture displaying spine-tingling characters designed and painted by Cory Bugden and Sarah Lamoureux, allowing the littles ones to explore their creativity. There are also painted benches depicting the harvest moon and the colours of the season courtesy of Billie Rae Busby.
Learn more about the local talent involved in Pumpkin-Finity
Artists include:
Architectural Designer: Kiran Rai
Pumpkins: Rhys Douglas Farrell
Creative Seating: Billie Rae Busby
Monster Mash Sculpture: Sarah Lamoureux and Cory Bugden
Talent in the photos:
Natalie Quon
Photograher:
For more information on the installation, visit crossironmills.com. Happy Halloween!
This content was supplied by the advertiser for commercial purposes. It is not written by and does not necessarily reflect the views of Avenue staff.